It's hard to imagine anything better than getting together for some delicious BBQ with a group of good friends (and family!) Every year that I've gone down to Austin, TX for SXSW (also, the unofficial capitol of AMAZING FOOD), it's been something I look forward to. And barbecue is definitely a big thing in Harlem.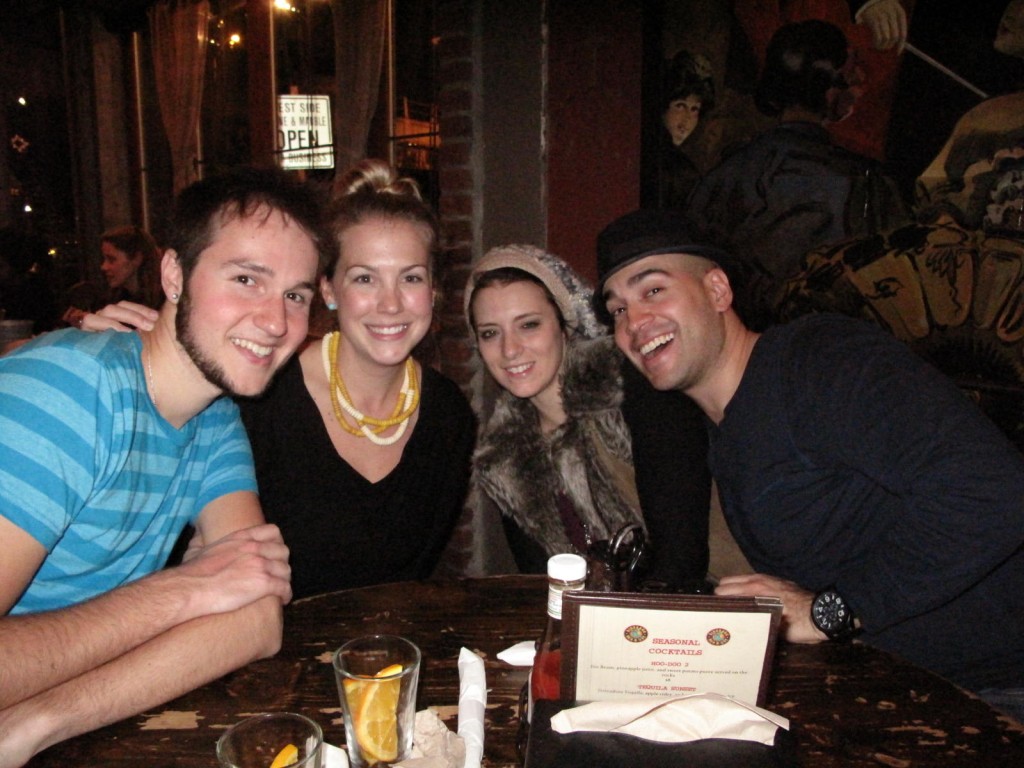 Since Dinosaur BBQ, one of the more well-known BBQ joints in this 'hood, (and Rochester, too) is top on our list of caterers for the wedding, we decided to revisit for an unofficial taste test.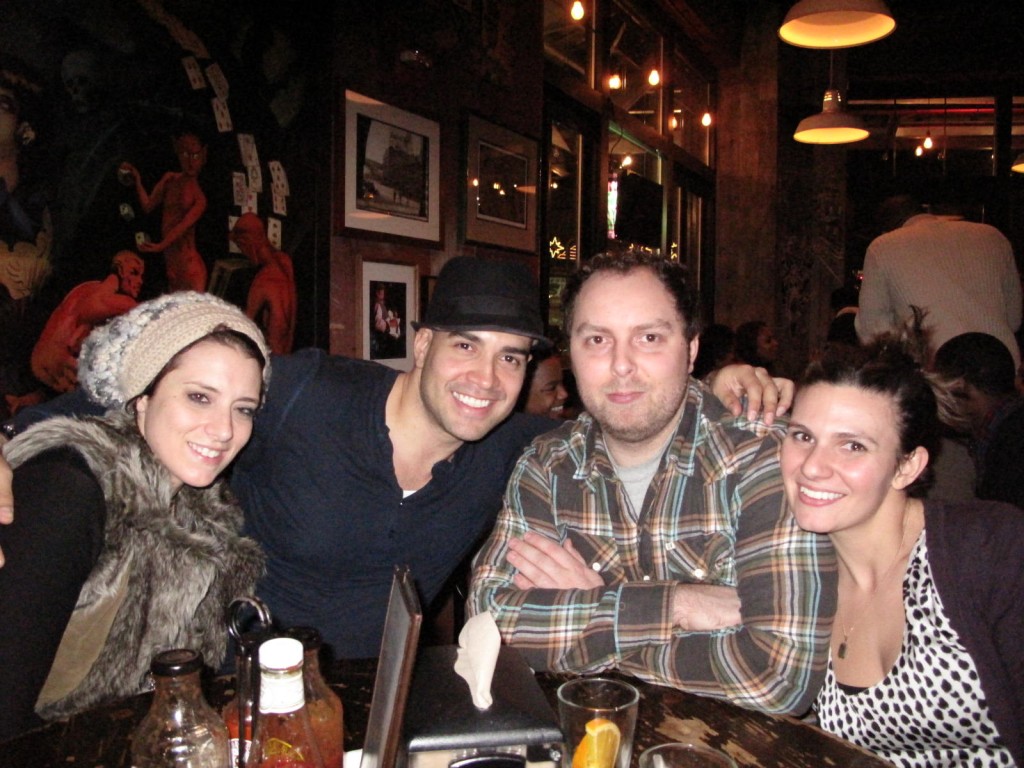 Gavin organized a triple date, including: Kris & Amy and Meagan & her boyfriend, Carlos.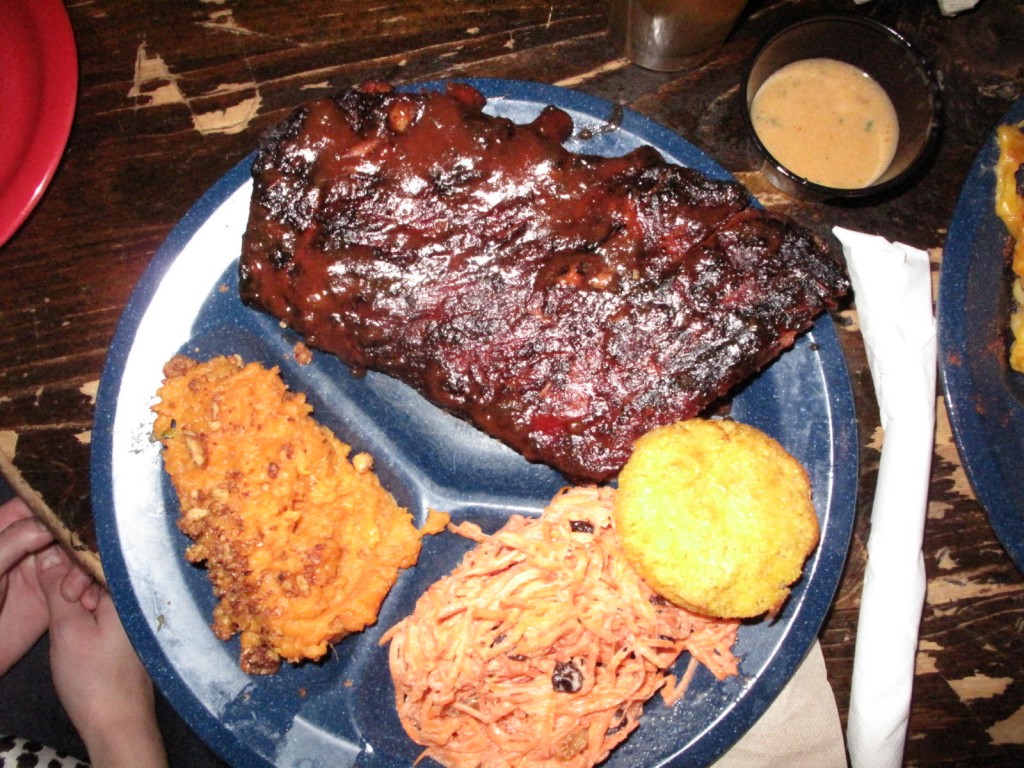 I ordered BBQ ribs, sweet potato mash and carrot raisin salad.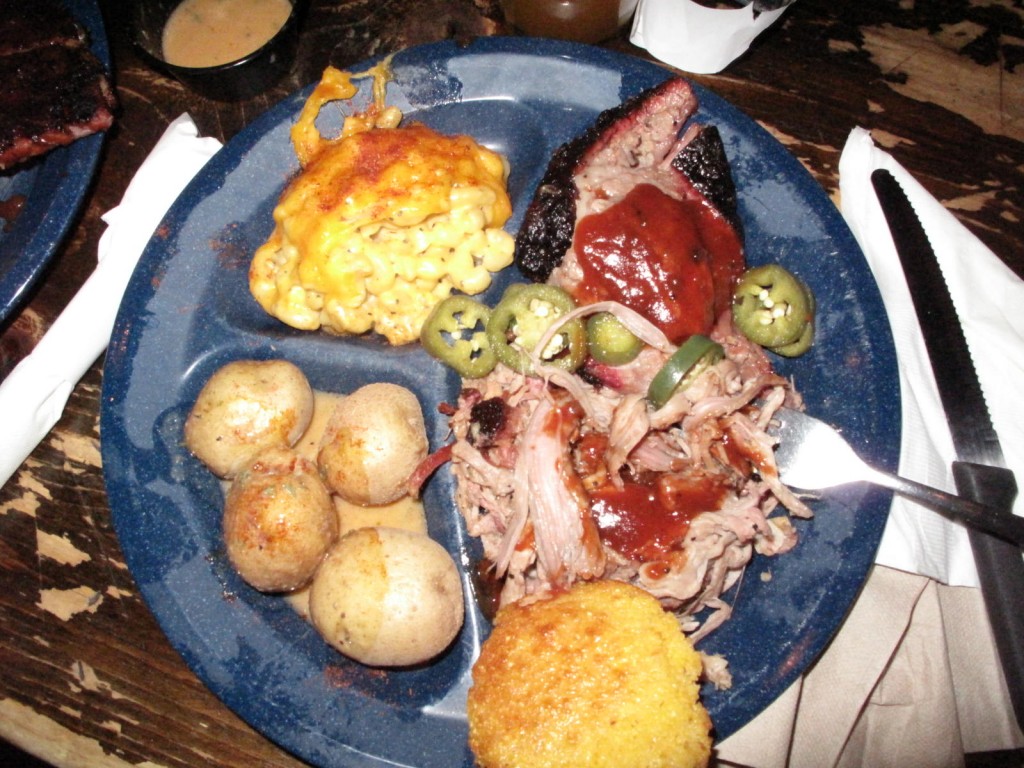 Gavin got brisket, pulled pork, mac& cheese and potatoes.
The food was fabulous, as usual. We had to wait one and a half hours for our table- it was THAT busy! Now we just need to agree on what dishes to choose. Right now, we're leaning toward BBQ Ribs, BBQ Chicken and a few (somewhat healthy, vegetable-based) sides.