I woke up early today for my Saturday morning marathon training. Madison was awake, too; working on her tan on the windowsill.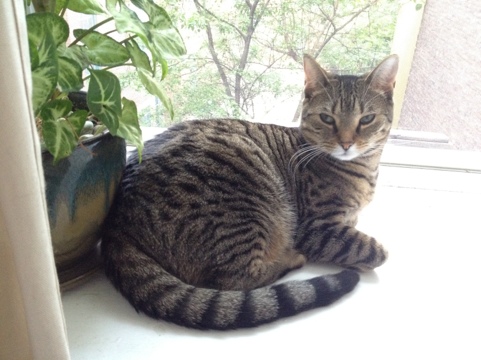 The run this week included a mile on the track by the FDR. I ran a 7:31/mi. (What I really wish I could do is run that pace in an actual race but apparently this is only my sprinting pace. I am the tortoise; not the hare.) So now I'm officially in the fast group.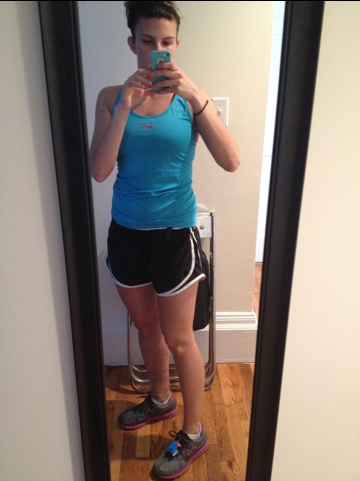 The run was only 4 miles this week. I was glad that it ended in Union Square because the farmer's market had just opened and I had wanted to stock up on some veggies.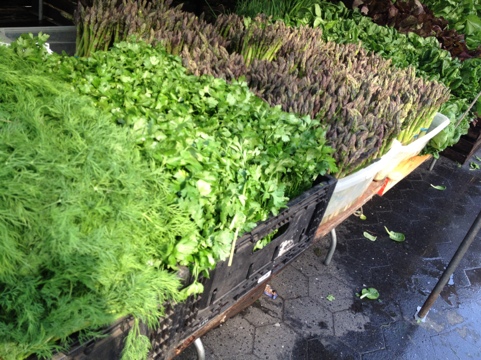 I only got a few things: spinach, sprouts and tomatoes. The strawberries were so tempting but I didn't get them because we already have a bunch in our fridge.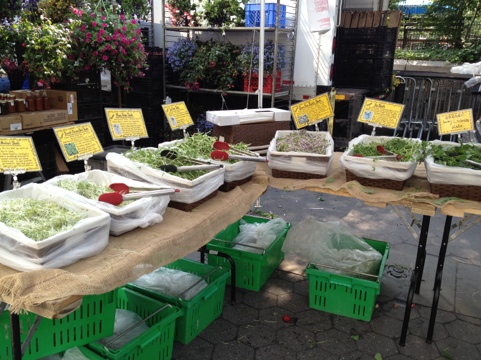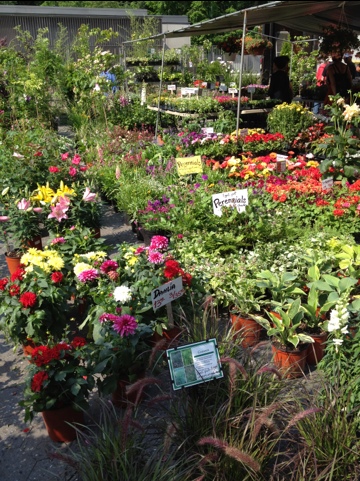 Since I hadn't brought any water to the run – and I was both hungry and thirsty – I picked up a juice nearby at a nearby corner juice stand. Seeing the price of $5:50 for a small-sized juice made me remember what a fantastic investment we made in purchasing our juicer.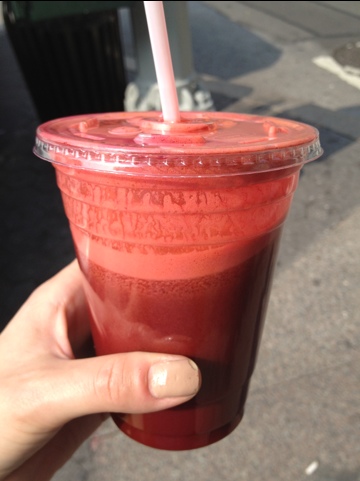 After the farmer's market, I walked across the street to whole foods where I picked up a few things that are hard to find in our grocery up in Harlem: unpastuerized apple vinegar and raw steel cut oats. I found a place nearby my work where I can get seaweed and some of my other food staples. But I still have to go to Whole Foods occasionally for other things.
Later on, Gavin and I are going to a Memorial Day barbecue – waaaay out in Brooklyn. I'm bringing homemade guacamole. Simple, delicious- and who doesn't love guacamole?