Last weekend we made our annual pilgrimage to Alexandra and Stazjek's house out in Queens.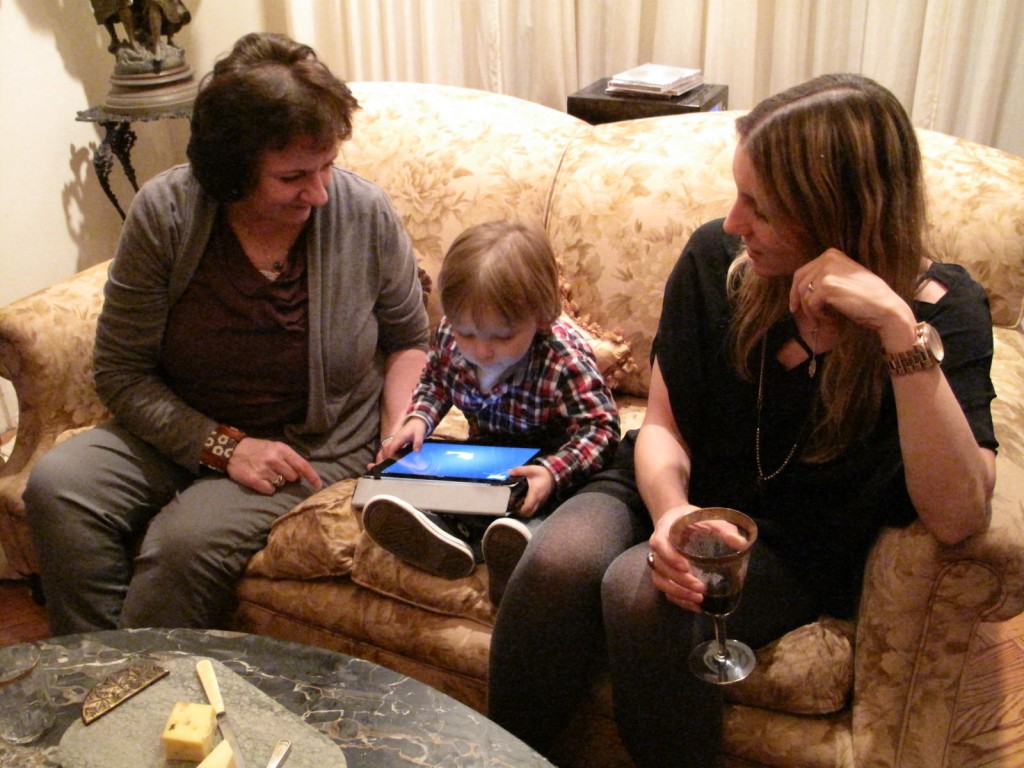 It's one of my favorite times of the year- just after the mayhem of the holidays has subsided, we can enjoy a quiet evening, great company and delicious food in their gorgeous house.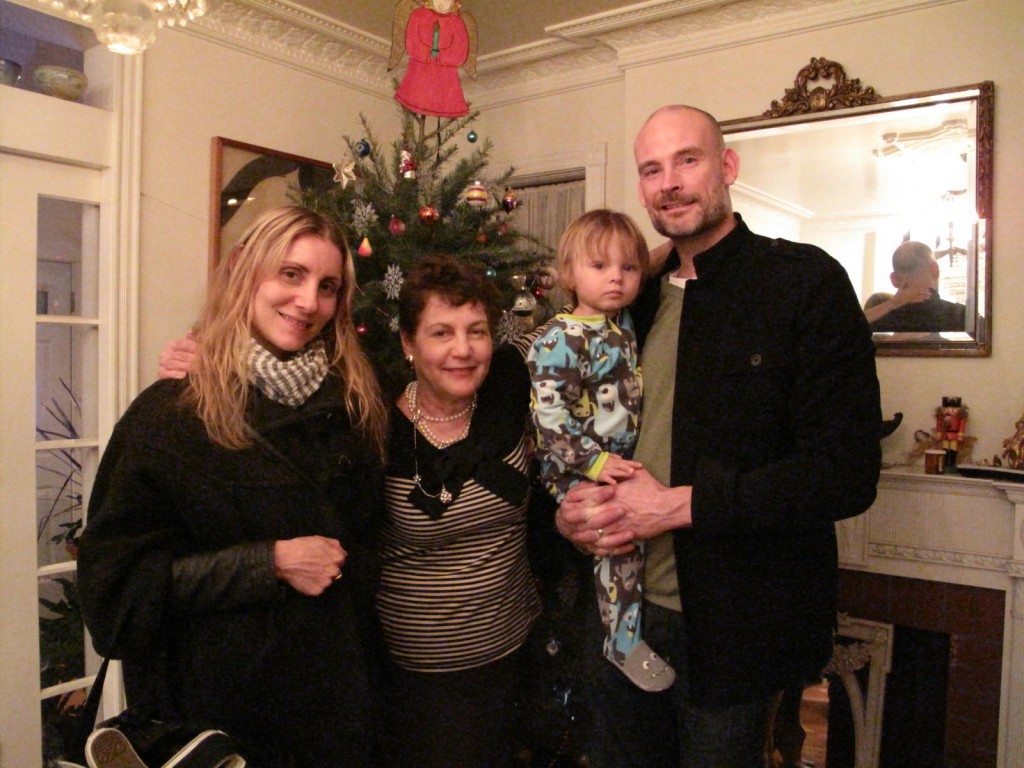 This year, Alexandra's daughter, Josandra, also joined; along with her husband John and their beautiful son, Kylan.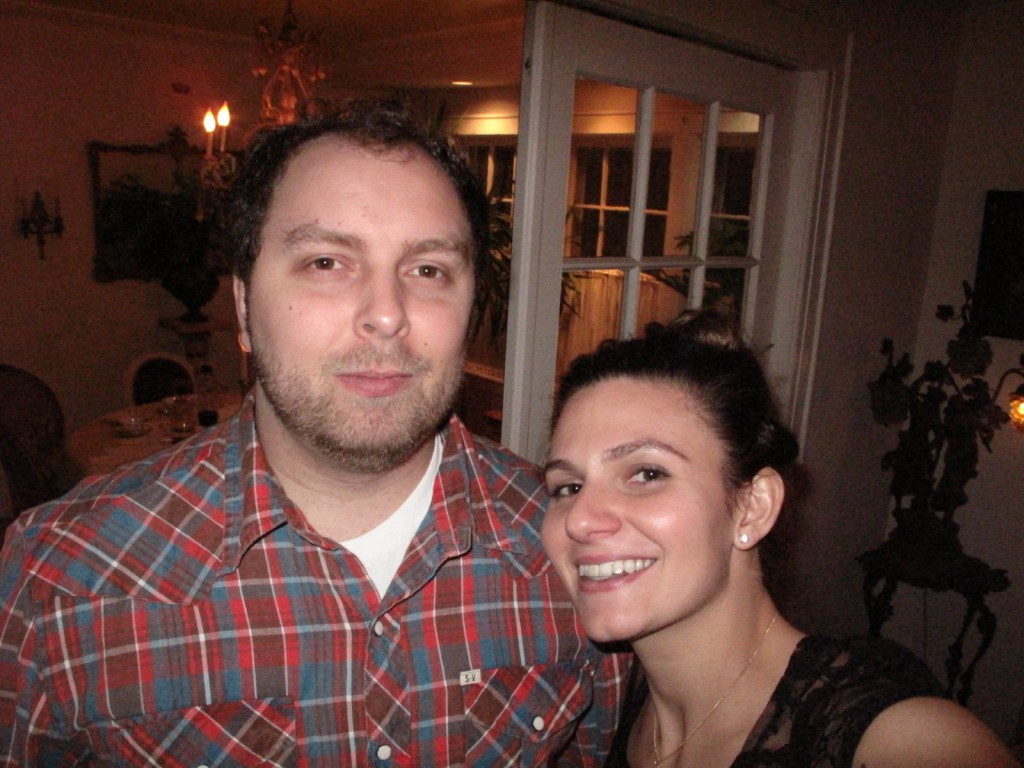 Gavin came this year, as well. He skipped a year. (Stazjek made sure to point this out (in a friendly, teasing sort of way, of course.)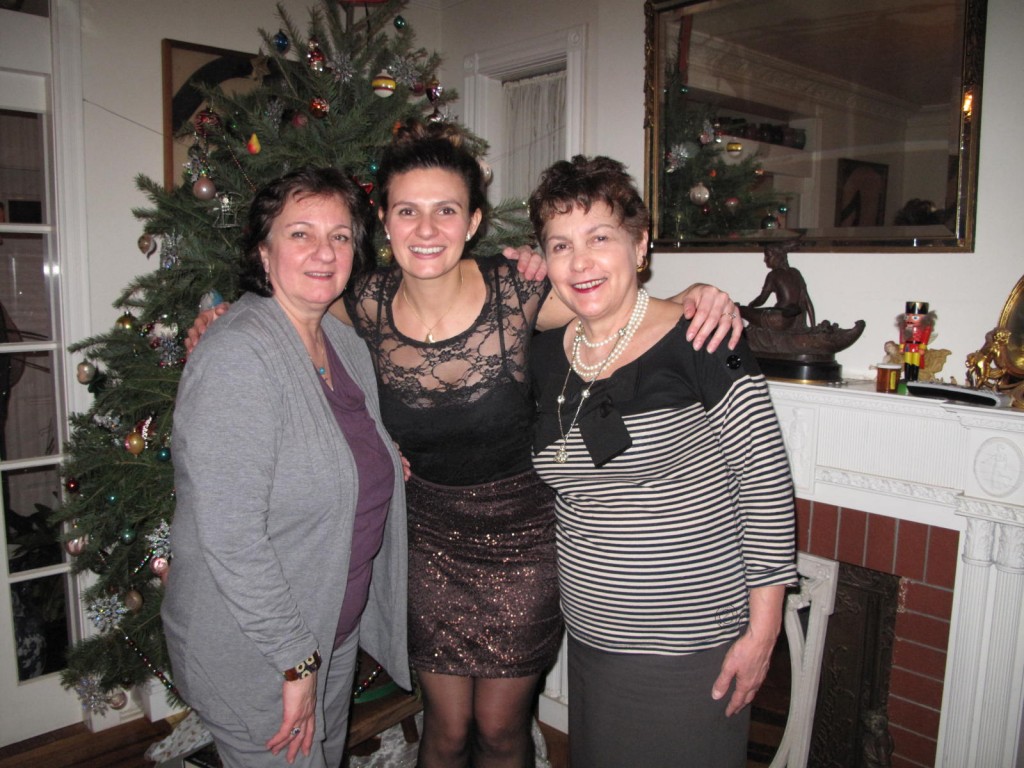 We took our annual photos in front of the tree (the one I admired growing up because of all the antique ornaments.) And then we sat down to a delicious meal of beef bourguignon. Gavin and I were sent home with leftovers. I was so happy about this.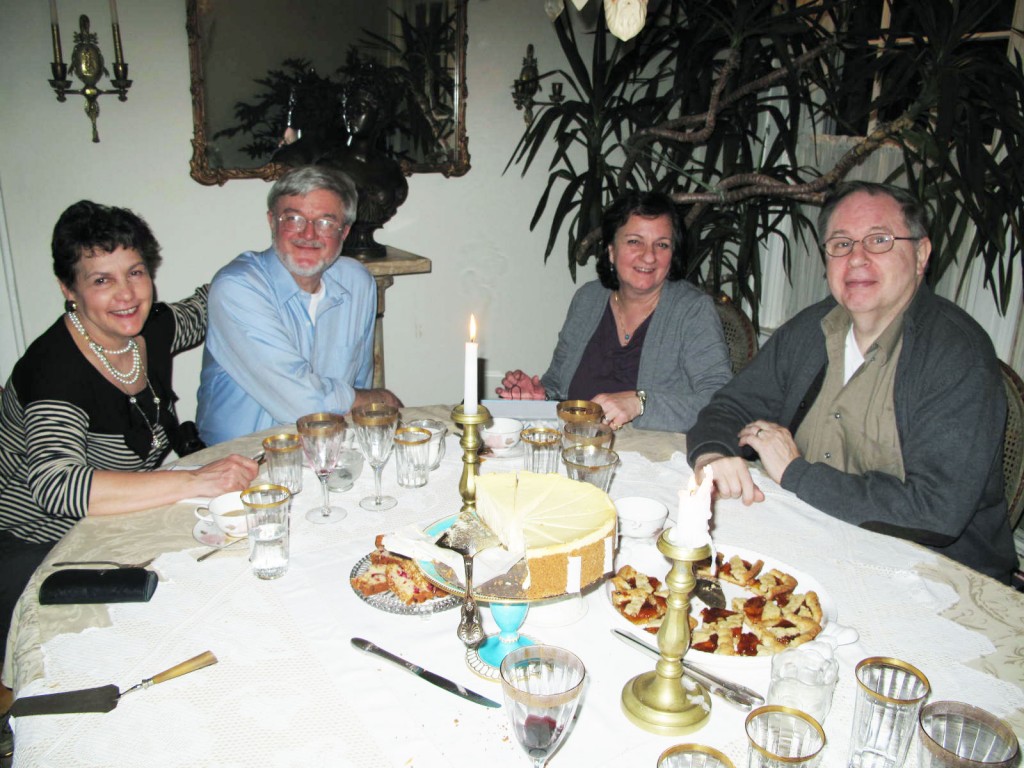 Afterward, Mom and Alexandra got serious and put on their fashion designer hats in order to dissect the structure of my wedding gown. It wasn't long before they started draping napkins on my shoulder. After a lot of back and forth in a language I don't quite understand, they both looked as if it all suddenly made sense. They figured out those sleeves- those crazy Alexander McQueen sleeves.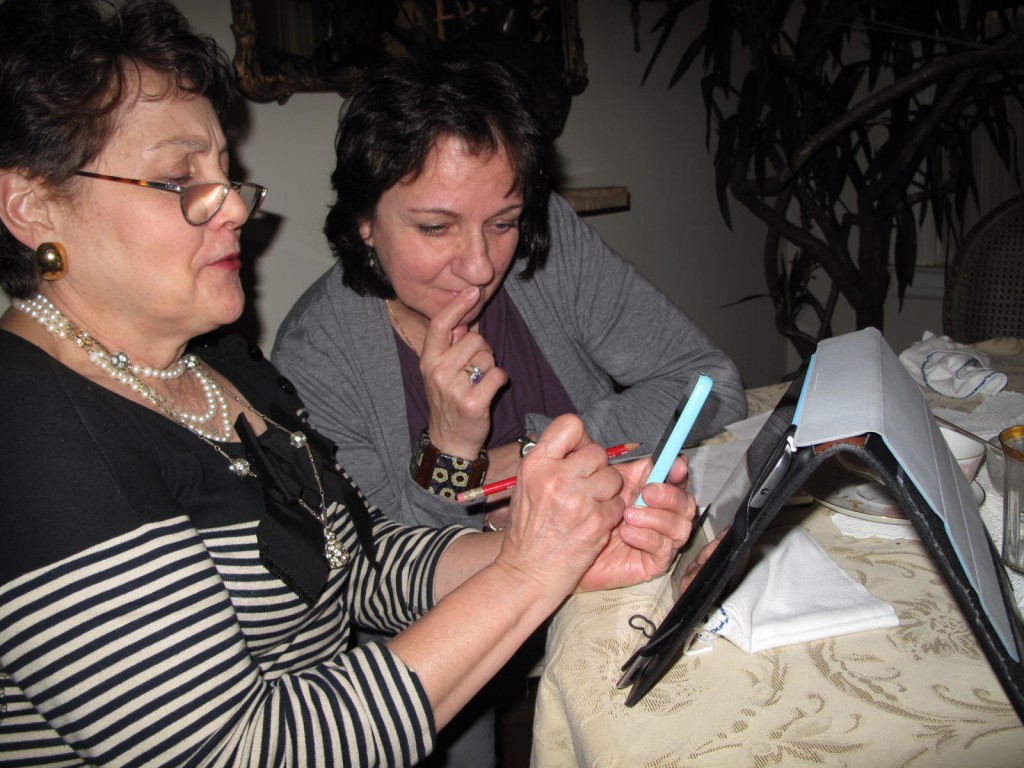 Alexandra asked me to look up the most recent exhibit at FIT, Daphne Guinness, on my phone (while they referenced my WIP wedding dress on the iPad.)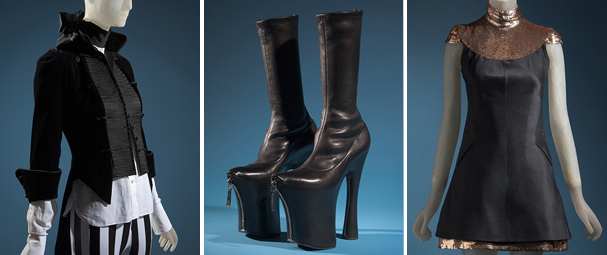 The work was exquisite. It was fun to be in the midst of this conversation even though I only understood about a quarter of what they were talking about.
I'm really looking forward to seeing my dress. It has been quite a project, especially with all of the feedback and inspiration that has come along the way.