This past Sunday, my family and I celebrated Father's Day the way we know best- with a backyard BBQ with lots of good food, great people  and a lot of fun.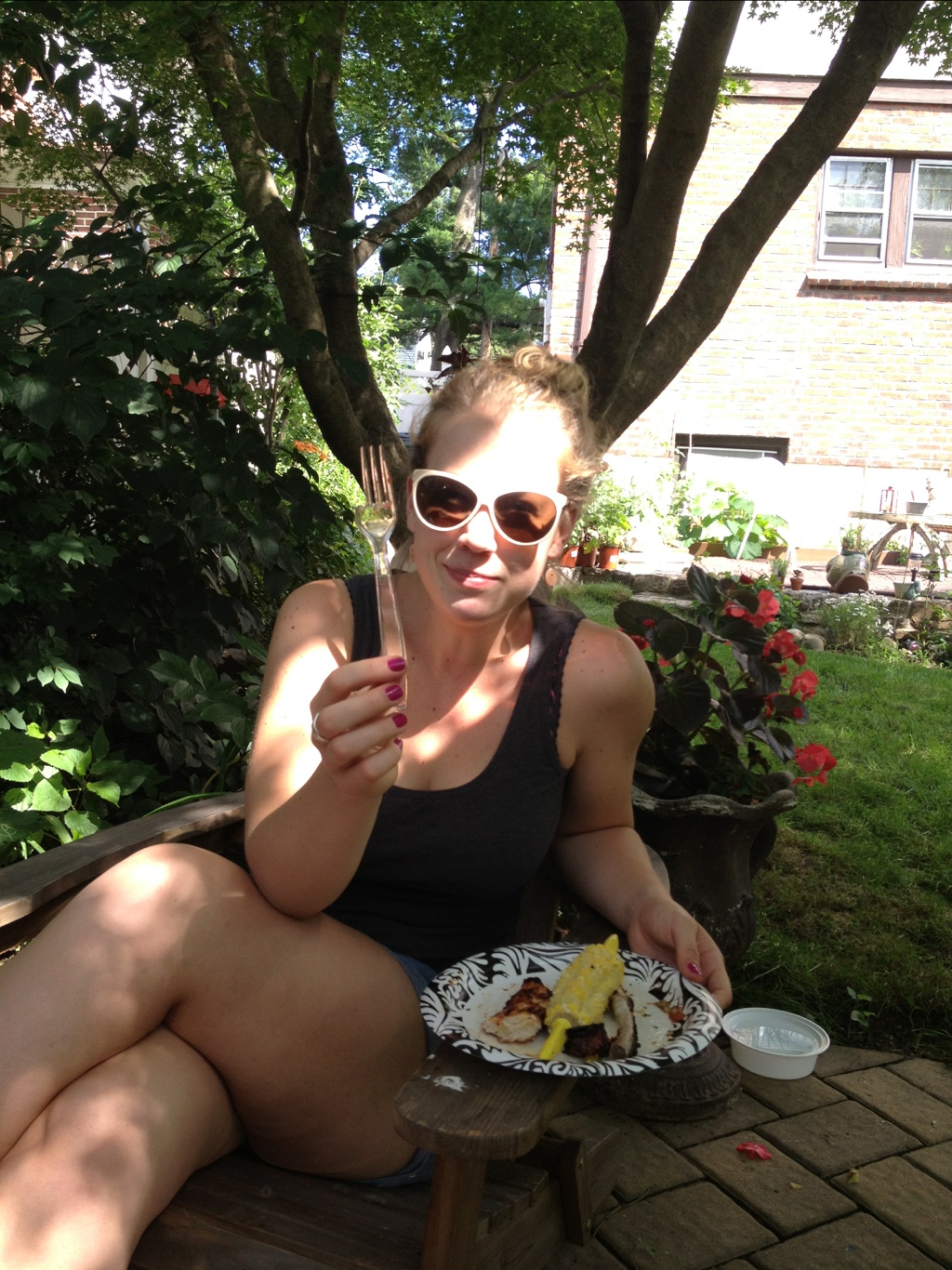 In fact, Amy was so excited about the food that she broke her fork.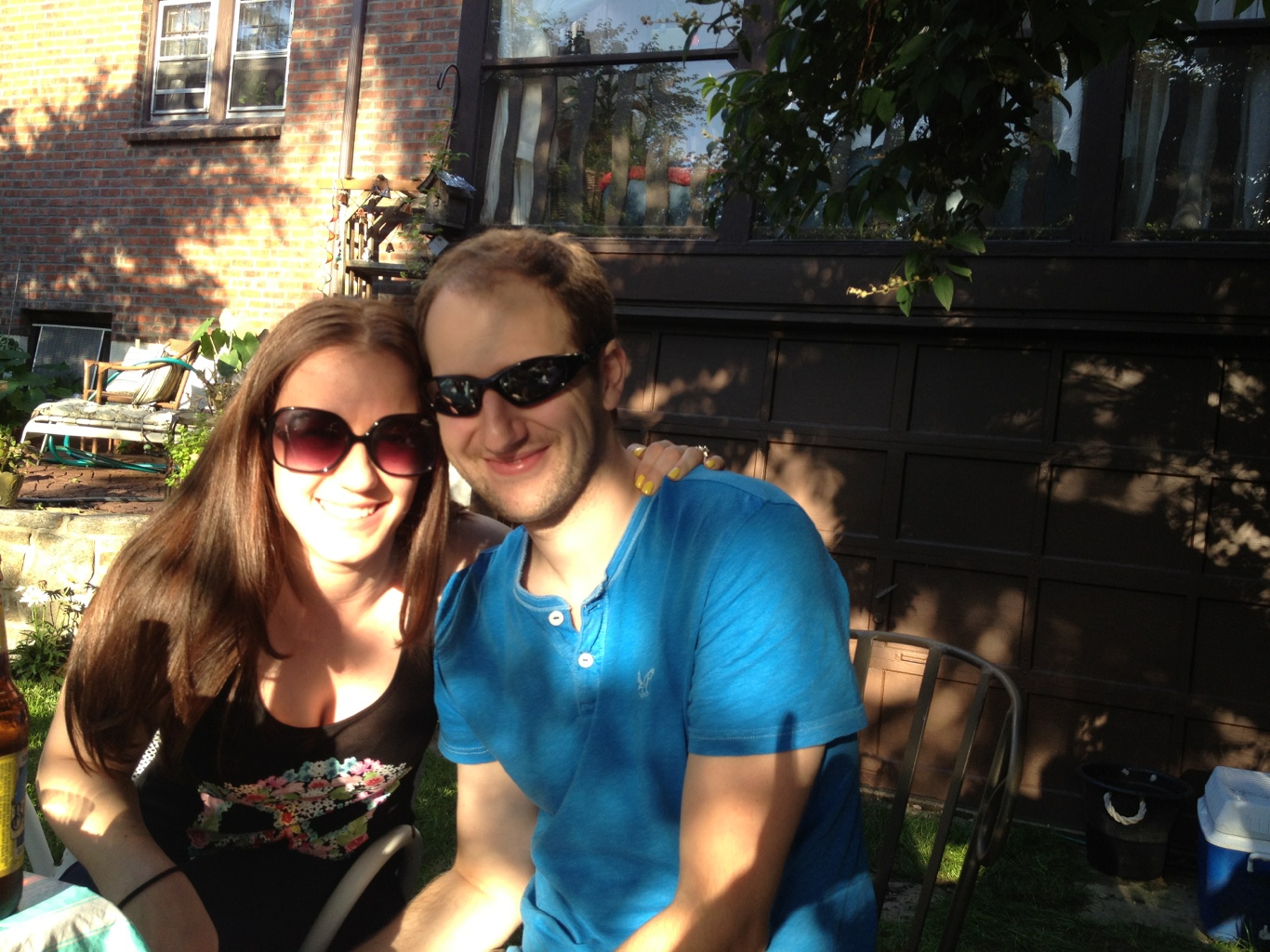 Gavin manned the grilled, as per usual. We had salmon this time, too. It was super delish. Katie's parents stopped by, too.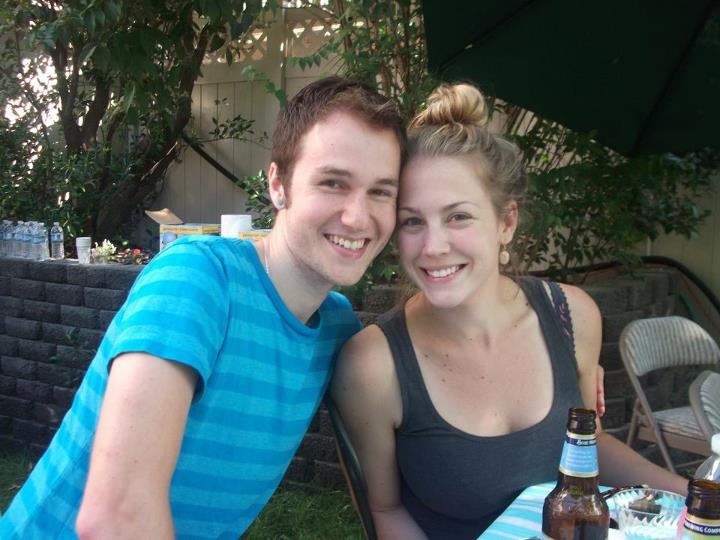 We did a family photo together in the backyard. Apparently the dress code was as follows: blue shirts for guys with khakis and blue shorts/pants for the ladies.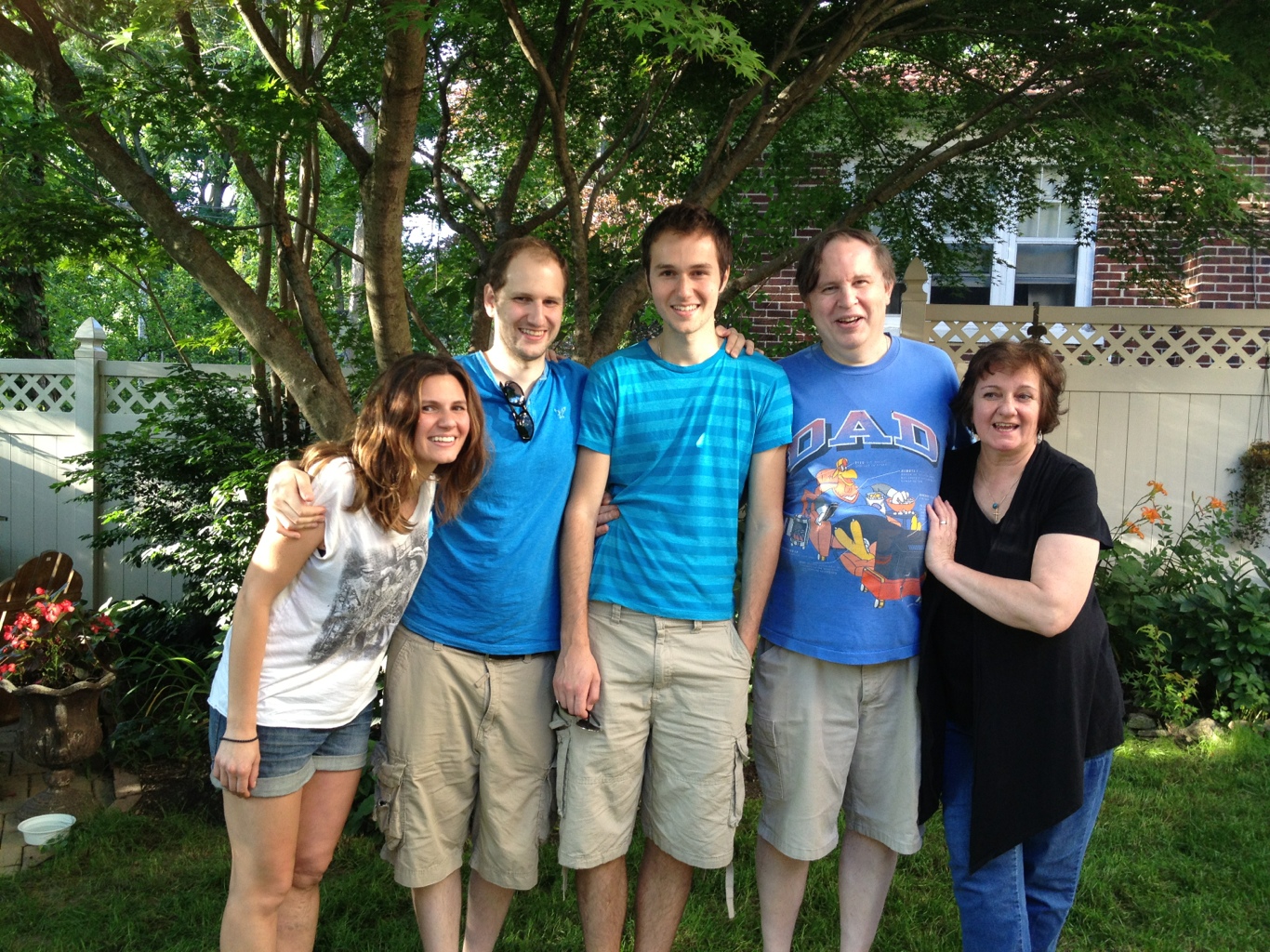 And then,we took one with our expanded family! (Significant others were included in this one.)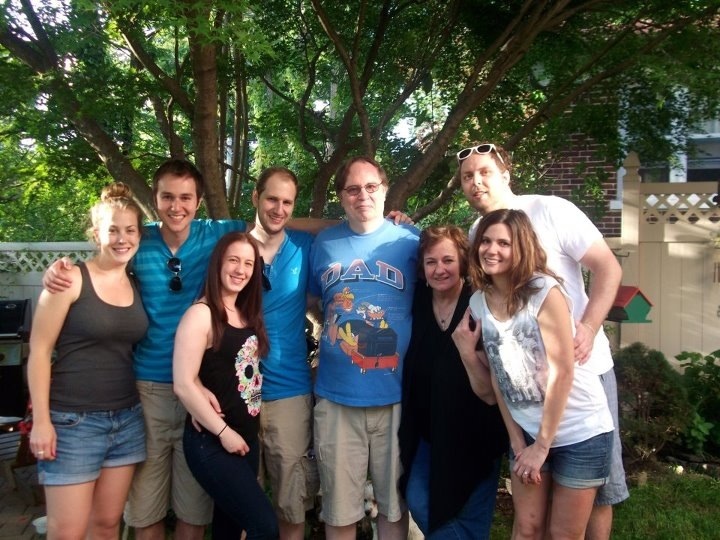 Gavin and I practiced taking photos of him putting on my (engagement) ring, as per our photographer's instructions.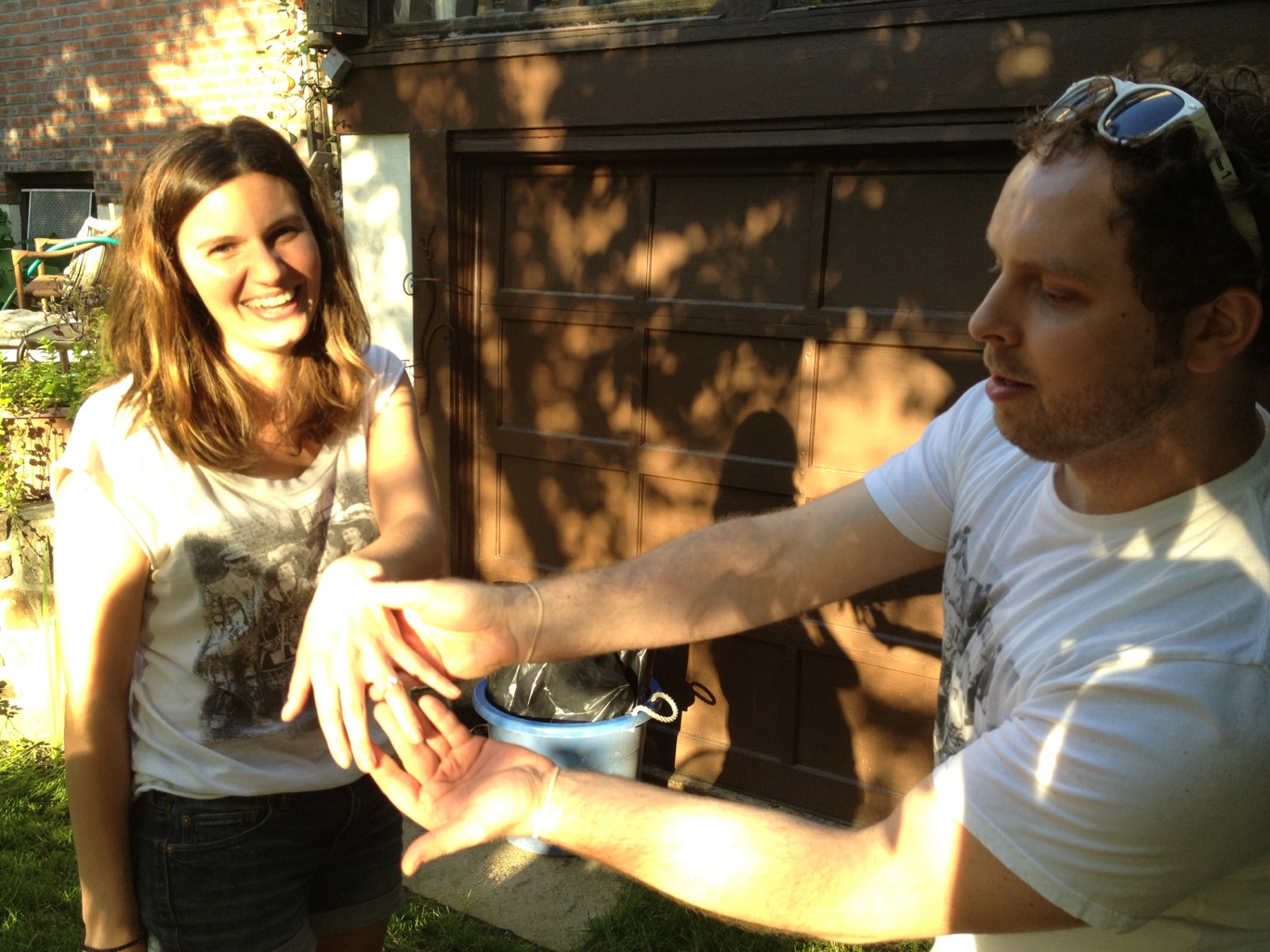 Then, of course, I stole some photos from Facebook. This time, I grabbed the ones from Katie's camera.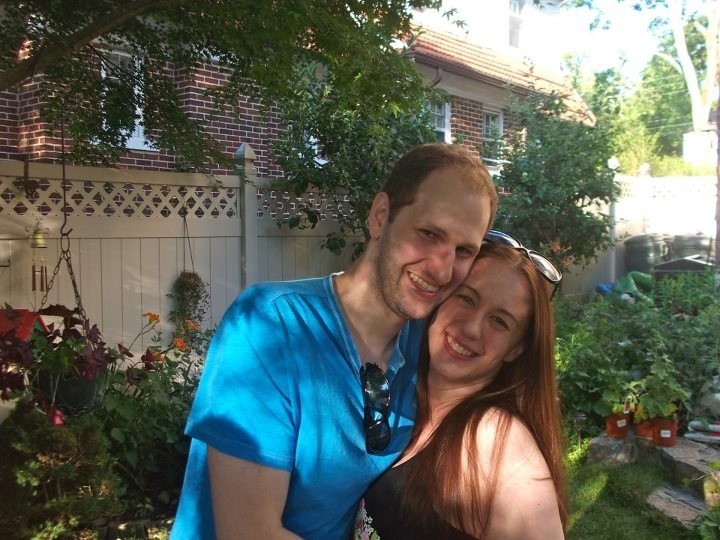 Cute!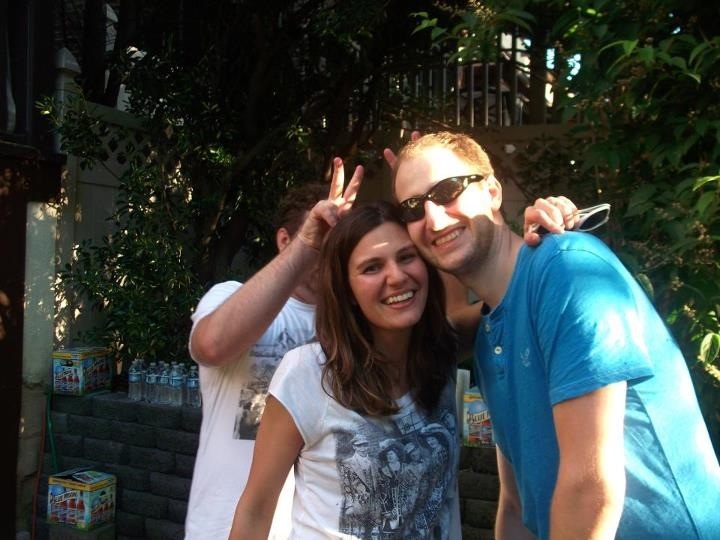 This one would've been cute too, had Gavin not decided to photo-bomb it. Overall, it was a super fun day!
Later on that night, I did my final dress fitting before the wedding day. I'm glad its the last one because I think my mom is one fitting away from killing her only daughter. (Kidding! Sort of…)
The dress is so beautiful! I also have two veils: the "beekeeper veil" for the ceremony and a more cocktail-appropriate (shorter) one for the reception. The shoes I tried on with the dress are okay. I'm not in love with them but my feet are so that's good.