The morning after the wedding, Gavin and I woke up together in the W Hotel A-Loft. It was super nice. We quickly got dressed (me in my regular clothes and Gavin in his tux- his suitcase was still at the Green Building) and headed over.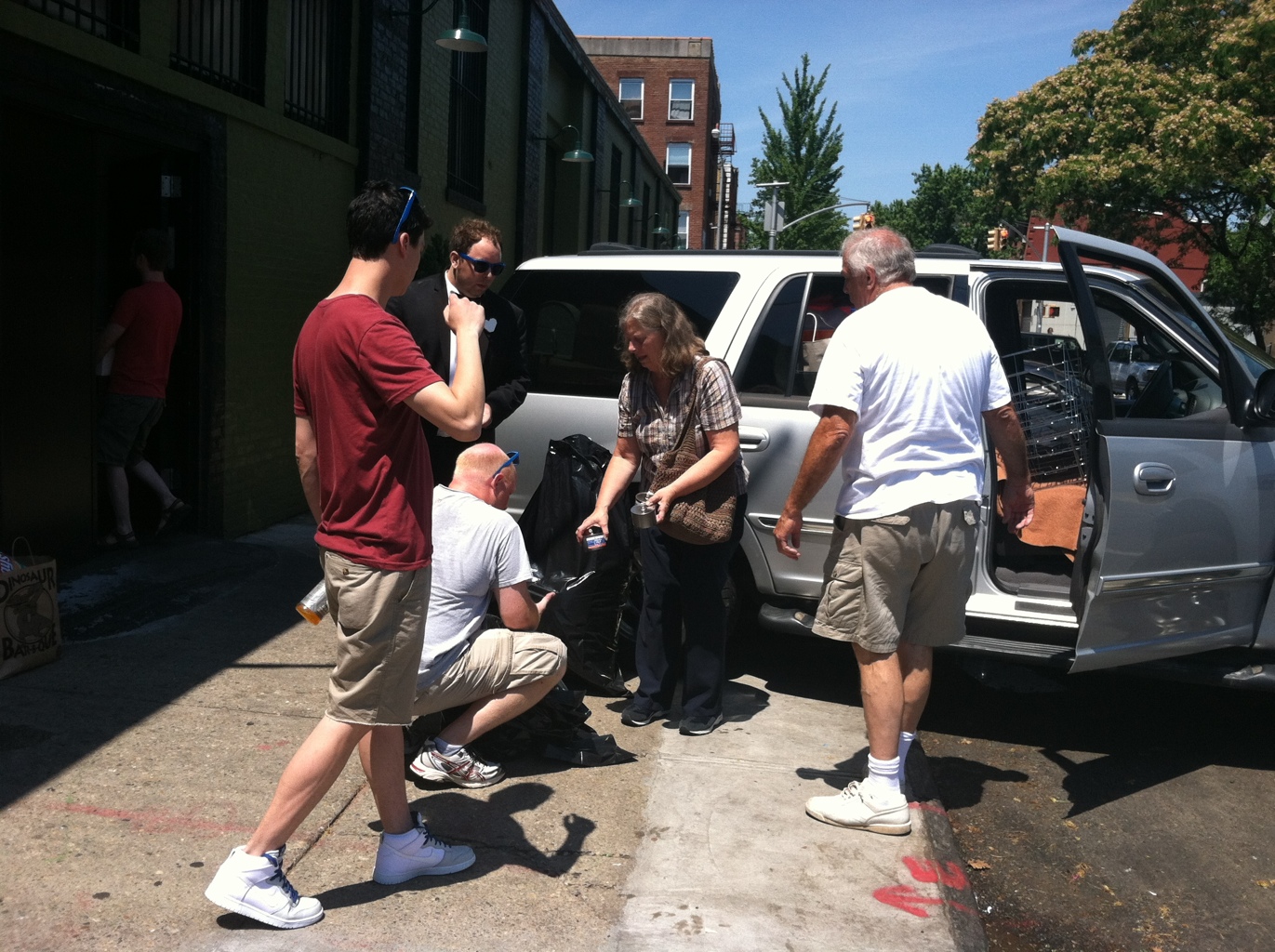 By the time we got there, Gavin's parents had packed up about 80% of the car.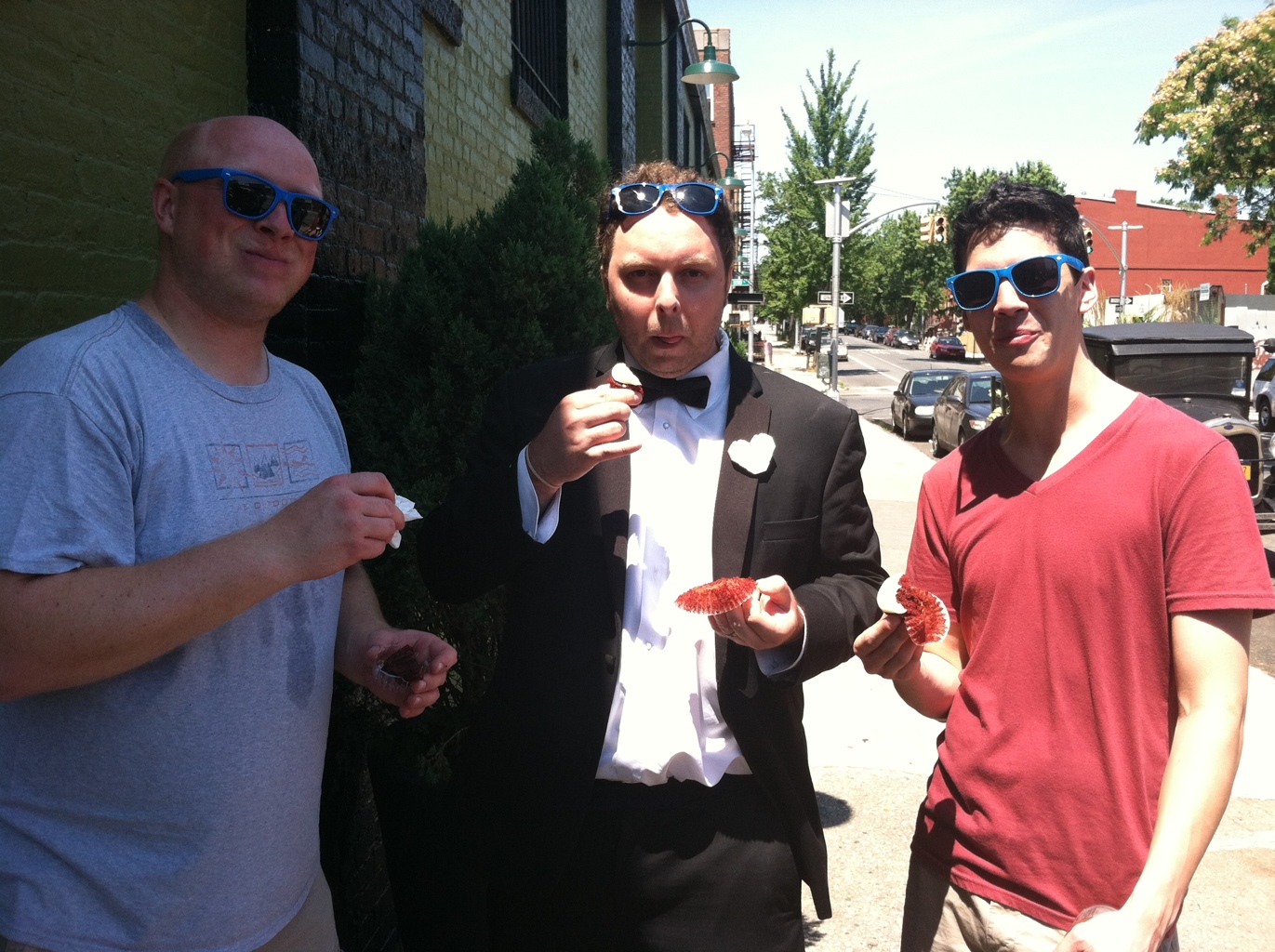 The remaining four cupcakes didn't fit so we ate them (for some of us this was breakfast. For others, second breakfast.)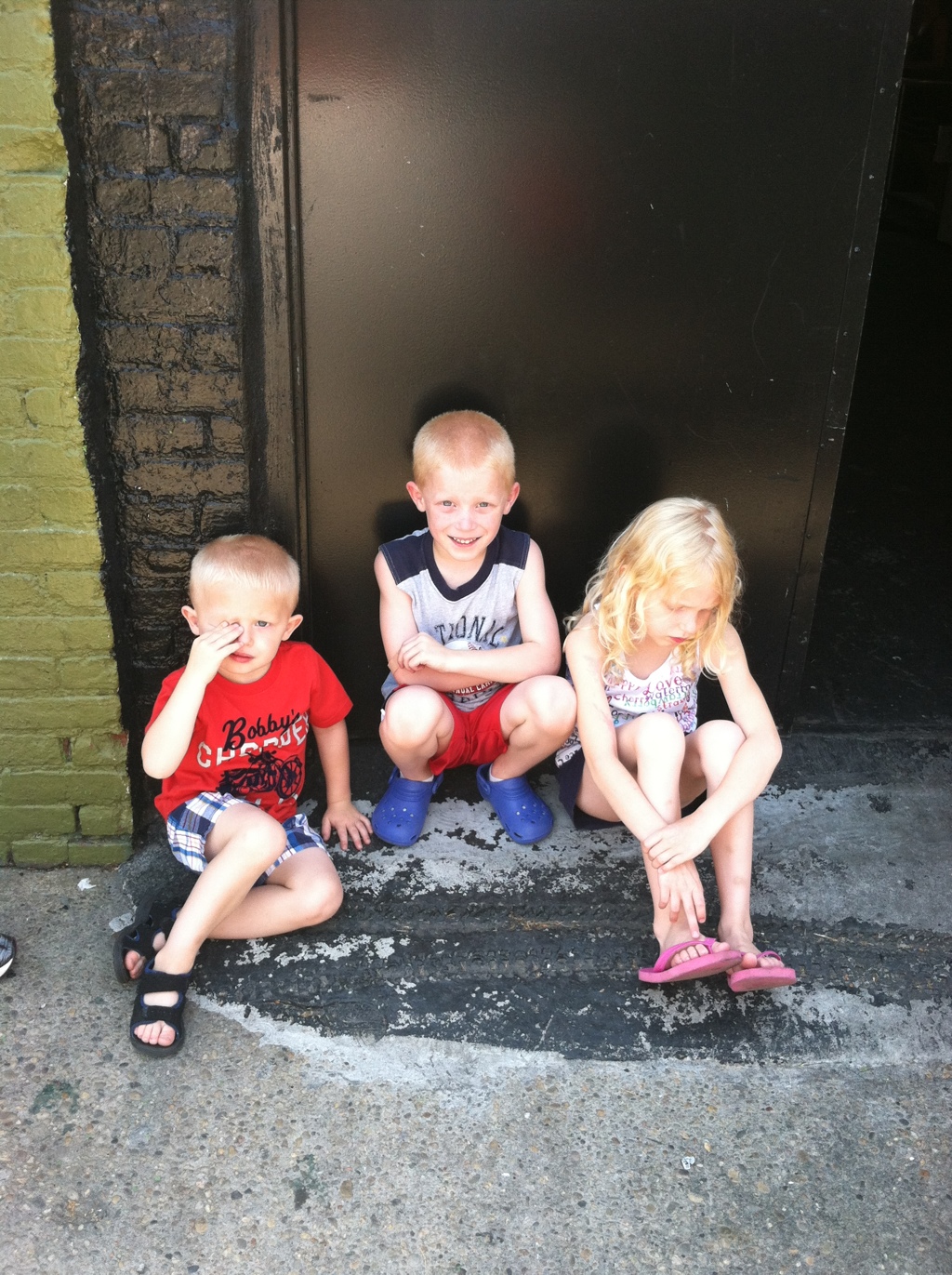 Once the car was packed, Mr. Thomas drove off and the remainder of us- Gavin, Ian, Karin, Mrs. Thomas, Mikayla, Andrew T., Branden, Andrew O. and myself- headed back to the apartment.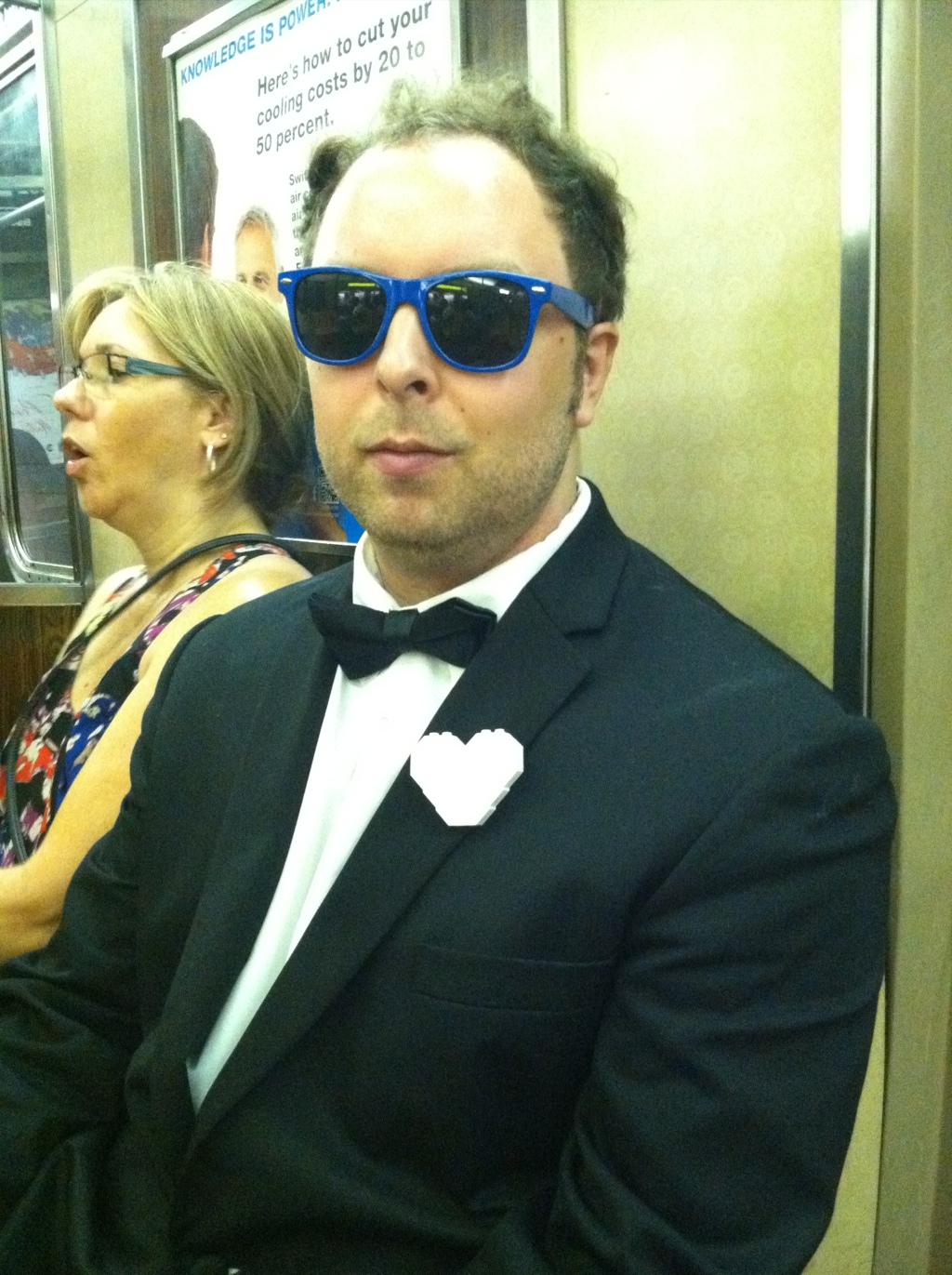 After an epic assembly line from the car downstairs to the apartment, we rewarded our hard work with some leftover Dinosaur BBQ from the wedding and then in varying intervals, proceeded to nap.
Later on, the guys went to return the tuxes at Men's Warehouse on 34th while I took the subway down to Tribeca where Jessica was staying to bring her suitcase back. Since Gavin, Karin, Ian and the kids were already at the Statin Island ferry by then (for a ride around the Statue of Liberty), I stayed there with Jessica for awhile longer.
On the way home I took a cab since it was after midnight and the subway was running local. I was really involved in looking at wedding photos on the wedding app when the cab driver started asking me questions. I had my first opportunity to call Gavin my husband (!) The driver spent the next twenty minutes giving me free marital advice. It was surprisingly valid and actually quite interesting. Once I got back, I stayed up a bit with Gavin and Ian before heading to bed.