As promised, the exclusive on the lace shopping adventure of last week-
Disclaimer: None of the actual lace used in the wedding dress is shown here (can't have Gavin seeing any of that.)
My mom and I met at the ticket booth in Grand Central. She had two places in the fashion district for us to go to: Lace Star and Sposabella Lace.
First stop was Lace Star. I asked my mom why there was so much blue lace. Then I realized why it was just there and quickly attributed this moment to another one of my residual "blonde moments" from back when I used to bleach my hair.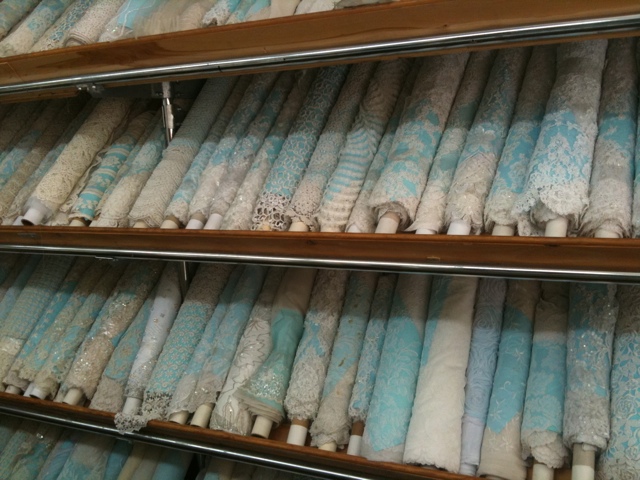 We pulled some out and discussed the lace.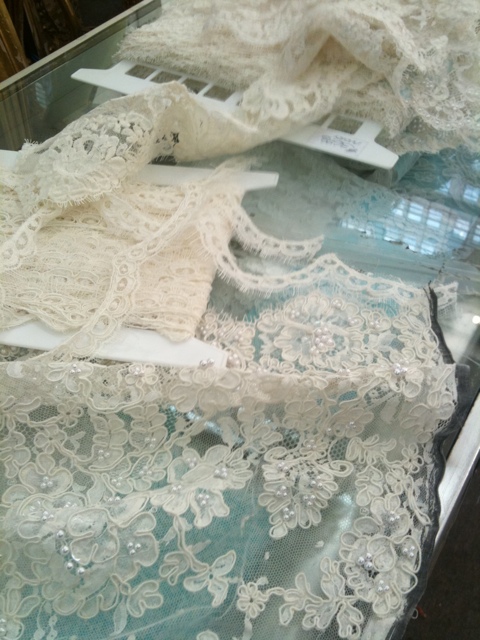 These were really pretty. After all these years, I finally discovered where I get the phrase "I just want it to be perfect." (Thanks, Mom!) But we still had one more place to go.

Next stop: Sposabella.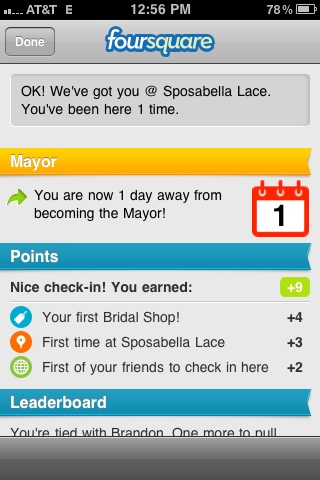 We spent what felt like four hours with super kind and helpful Alfredo. Mom chatted him up in fashion-speak (which to me just sounds like ancient Greek) and proceeded  to draping the store model with the lace.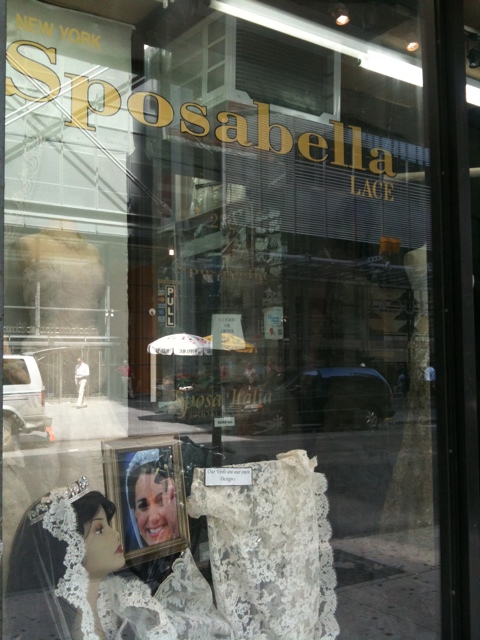 We stepped outside. Then stepped back inside. (I don't care if Alfredo thought I was nuts. I needed a moment.) And finally…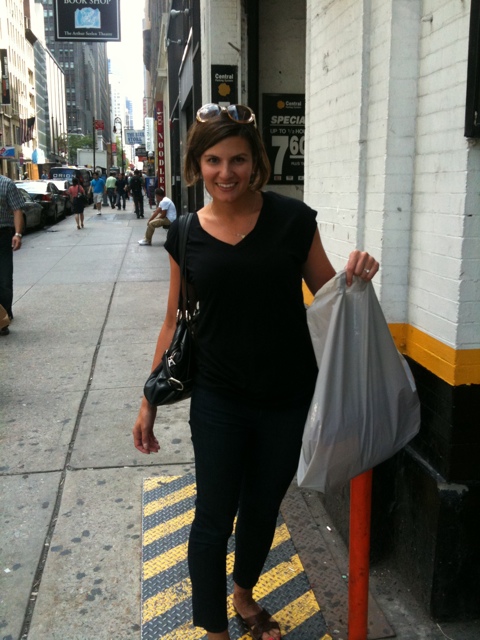 We bought the lace! Done and done.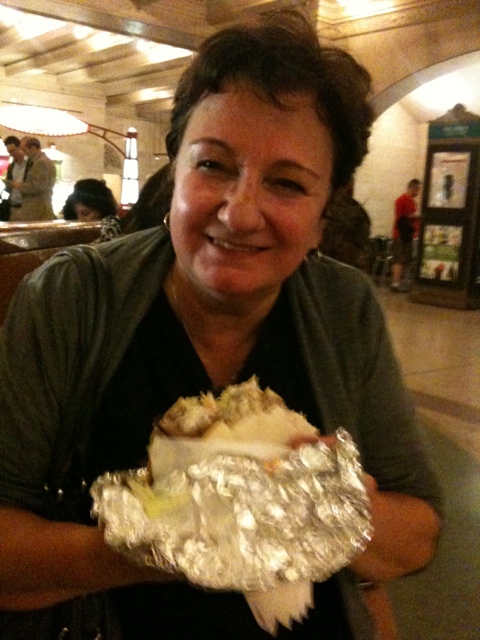 Now we were really hungry. SO Mom and I stopped at the pita place in Grand Central for some lamb gyros.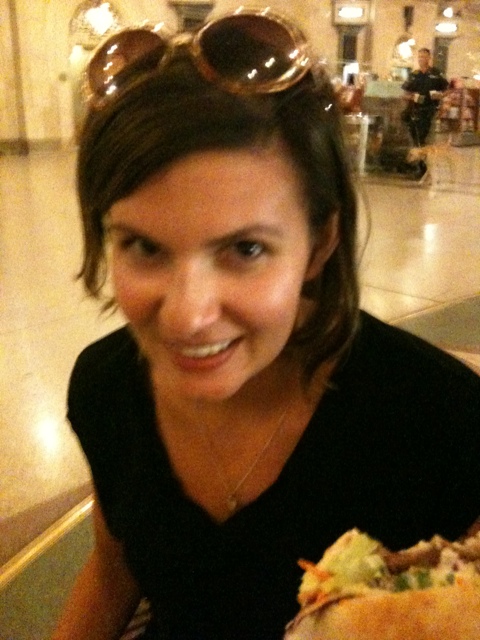 Yum! Then mom headed to her train and I dashed off to work.
The ingredients for the dress have all been purchased. I am super psyched.
Related posts: