First day back from vacation at work is almost as easy as the first day starting a new job. No meeting invites (except the one I got pulled into because I ran into my producer in the hallway), no immediate deliverables and definitely no scheduled client presentations. After walking around to talk to everyone about the projects and see how things went last week, I decided to bask in full appreciation of the down time and was completely content with laying low.
I decided to take the full hour for lunch (that I hardly ever do, well except for Friday lunches with Colleen.) In lieu of eating right away, I raced out to take care of some errands instead.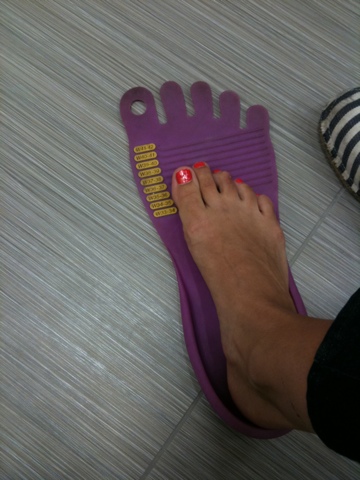 I took the 4/5 to 14th street and dashed to Paragon to try on some Vibram Five Fingers. They had a special foot measuring device and apparently my toes are all the wrong sizes. But I found a pair that fit! I thanked the sales person and said I needed more time to think (ahem, order on eBay – brand new with box – for $30  less than retail.)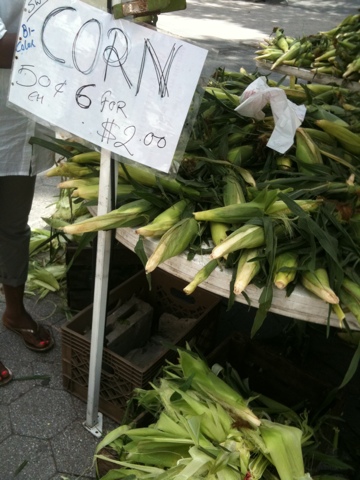 I saw some corn at the farmer's market in Union Square so of course I had to buy it.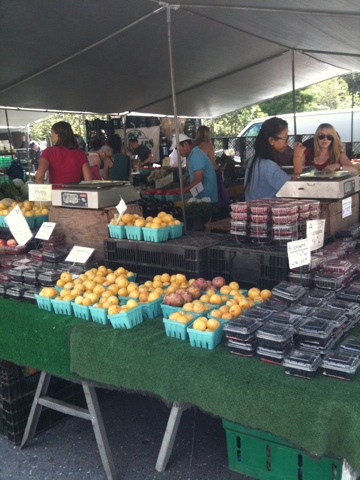 This is definitely a place I need to come back to. I think it's there on Mondays and Wednesdays. I have no idea why I haven't come here more frequently in the past.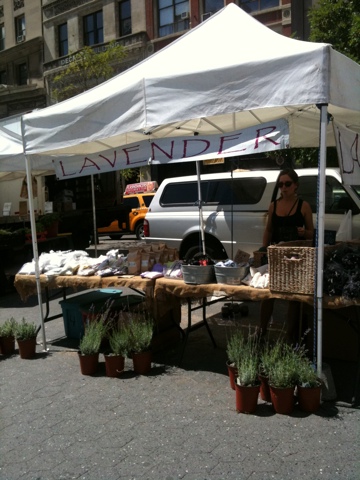 Seriously.
After the corn purchase and shoe fitting, I quickly stopped to pick up some dry food for the cats at Petco and got back on the train to work.
For the record, I did not finish The Hunger Games. I got to page 174, then begrudgingly returned the book and immediately subscribed to the waiting list yet again. On a positive note, the library had on hold one of the interior design books I had been interested in.
Now I just need to get Gavin interested in letting me take the doors off one of the kitchen cabinets (aesthetics, of course) …
Related posts: