One last look at the lake before we head out. We had the cars all packed up way before the 11am checkout time.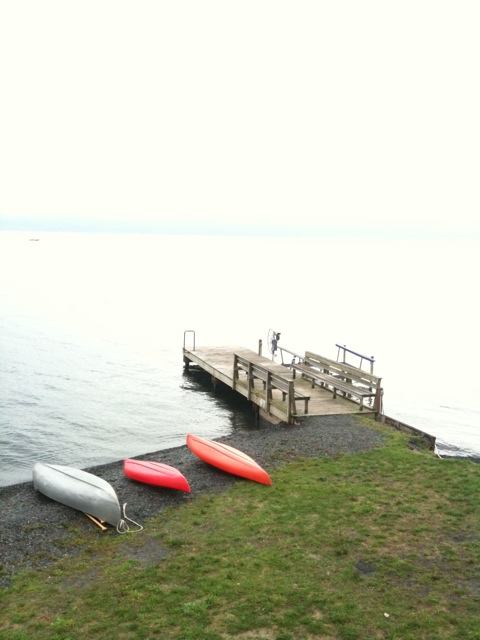 Gavin ordered a pizza (which we ate by candlelight, that Mr. Thomas set out, due to an electricity outage caused by a crazy thunder & lightening storm that actually shook the ground) and then he looked up the bus schedule once we got back to the house. We ordered the tickets online but the printer was acting up so I called Greyhound customer service and found out that all we need is the confirmation number to get a ticket at the booth. Done and done.
Then Mrs. Thomas and I picked some vegetables from the garden. The carrots were out of this world. I got to take home peppers (yay!) and carrots and a red onion. I am beyond excited to have some fresh vegetables in the house again.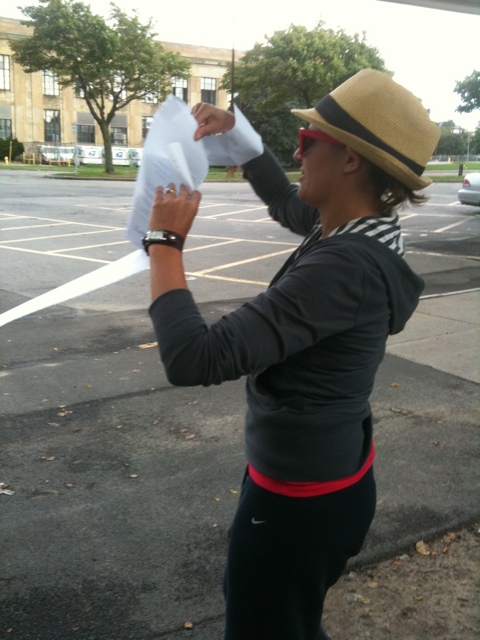 When we get to the booth, the guy takes the number but then tells us that he cannot help us because we had already pressed "print" from the website. He sends us to the dispatcher (head of command) who lets me borrow his computer to access my email and print on our  four tickets his stone-age printer- it even had a knob on the side to crank out the paper!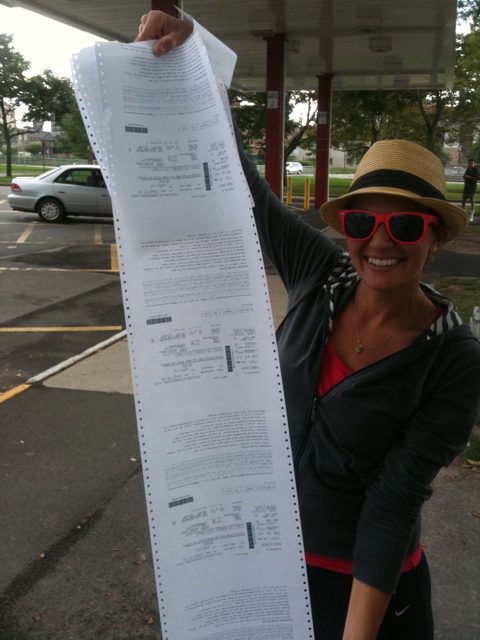 Success! Our first four-foot-long bus ticket.
The driver tried not to laugh but then he did. After being chided nastily for being way-over-the-limit by the luggage dude (I can list off the contraband from our pit-stop at Walmart: laundry detergent, dishwasher soap, Scrubbing Bubbles, Ajax, chocolate chip granola bars, couple of huge toothpastes, coffee…), we said goodbye to Gavin's parents and hopped onto the bus.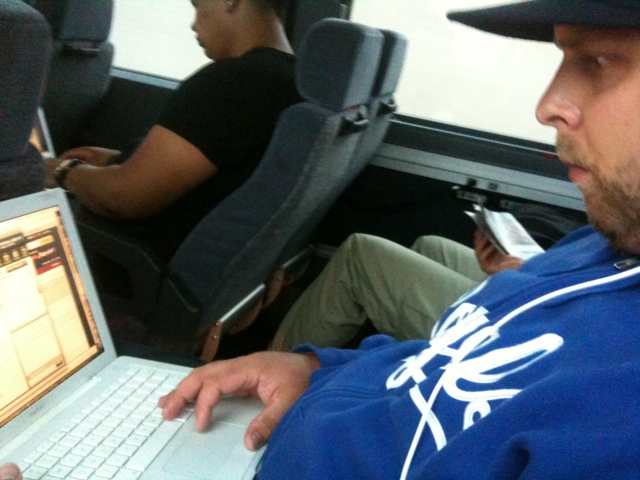 Gavin immediately dove into Fantasy Football on his laptop.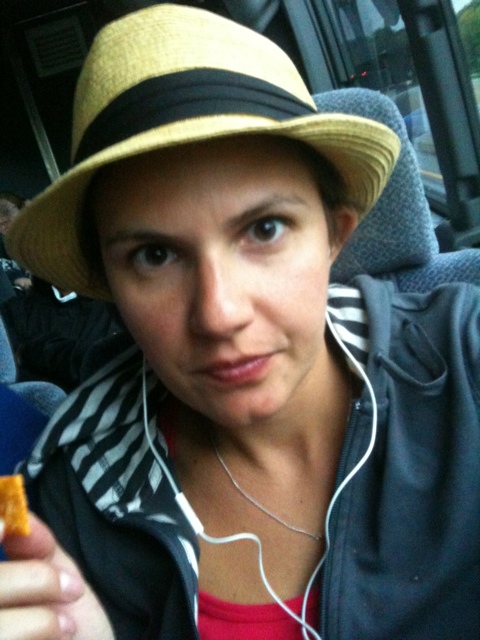 I jumped into the box of Cheez-Its.
After realizing the NYC Public Library would not let me renew my book The Hunger Games because someone is apparently wait-listed right after me, I cracked open my last read page and got back into it. It's a long enough ride. Karin said it's a quick read. Let's see how well I can do.
Related posts: