We got a visitor this morning. He ended up belonging to the Bed & Breakfast down the road.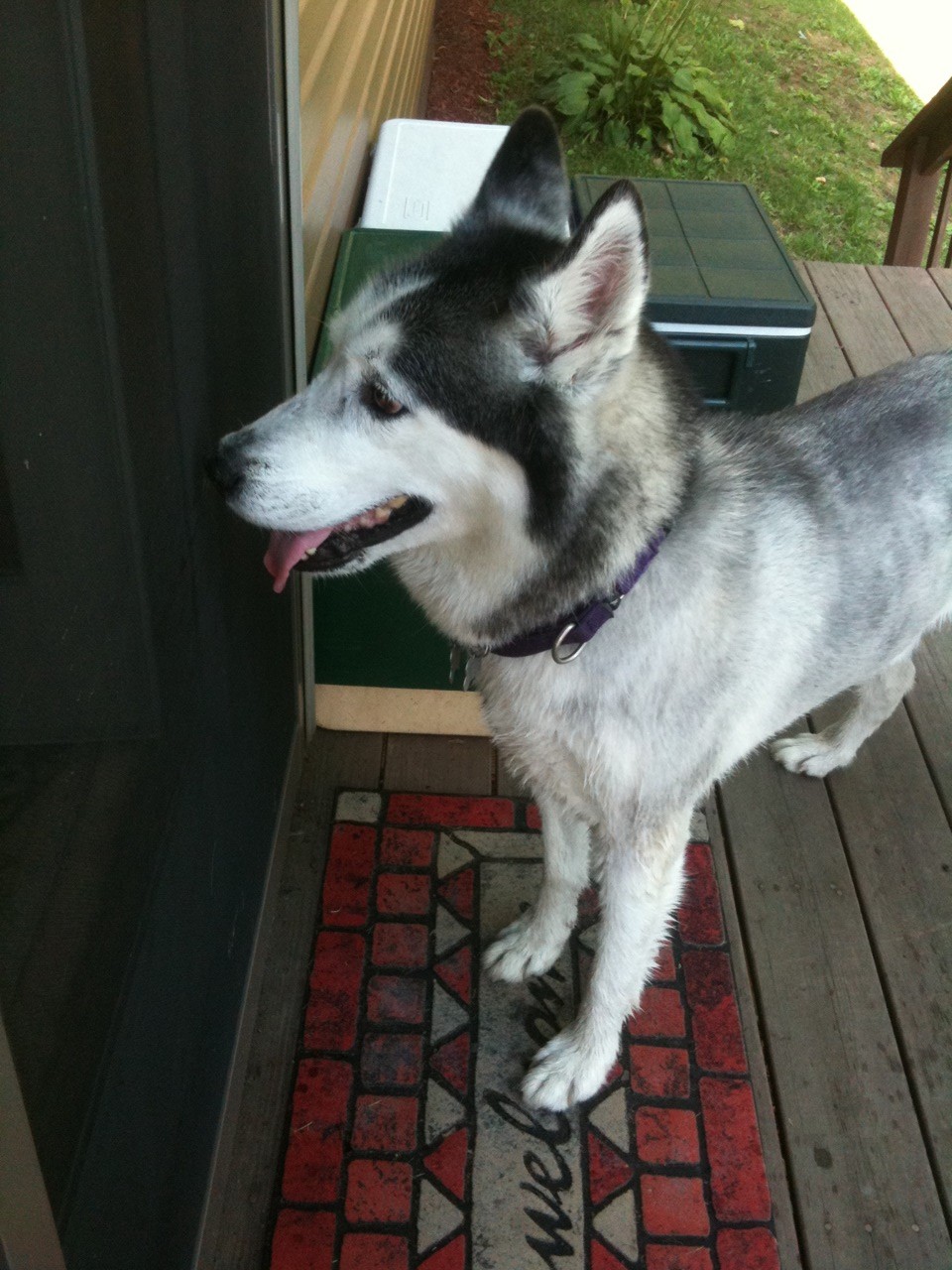 Karin and I were able to squeeze in some quality time while row-boating. It was sooooooo difficult. She it a lot better than I am but eventually I got the hang of it and was atleast 75% of the time able to maneuver the boat into the correct direction. Then we tied the boat at the little floating dock for some sun and more conversation.
Later that day I caught THREE fish!! (with a plastic Dora the Explorer fishing rod equipped with half a worm.) Ian caught one huge one with little stingers on its mouth. I forgot the name but Gavin's dad knew what it was.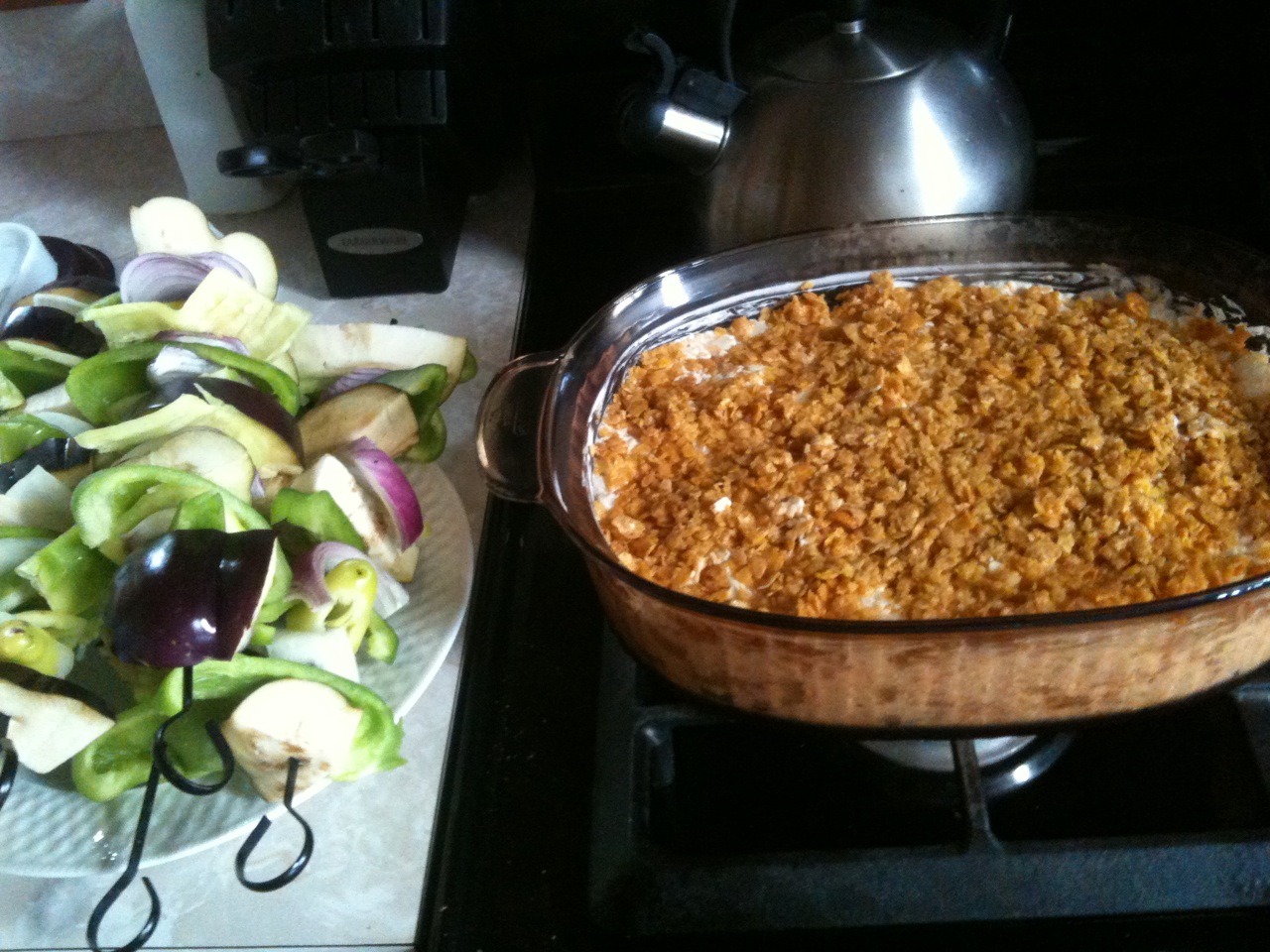 Dinner was pork in teryaki sauce with a potato salad and some sad little vegetable skewers I threw on to try to make use of the eggplant. During dinner, we all did some brainstorming about the wedding and came up with the idea of a flash mob wedding in Grand Central Terminal. Best one yet. It's going to be hard to top that one.
The campfire was good. We had a thunderstorm and fireworks off into the distance to watch. The kids skipped marshmallows for pretzels. I started to nod off around eleven.
Related posts: