This is a new favorite pastime of mine, spawned from the former, more widely-recognizable time-suck, unofficially termed Facebook-stalking (the non-wedding version, of course.)
I do admit it felt a little creepy when I first began but, a couple of clicks through a wedding album of a friend or two and -soon enough- there I was: pouring over snapshots of friends of friends' and even their friends' Facebook wedding albums.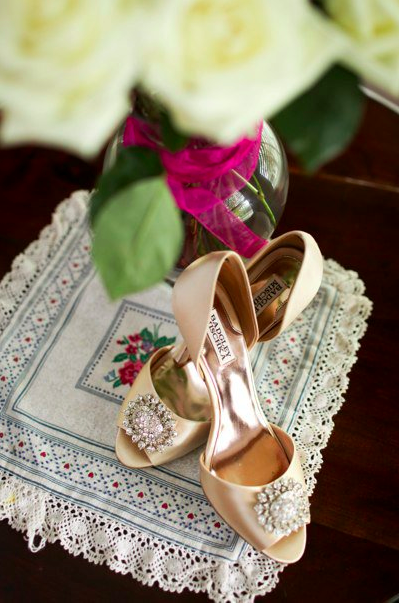 Then it got worse. My boss recently sent me a link of a wedding of her friend's wedding album on Facebook – someone I had never met before in my entire life – for inspiration and, of course, to check out her selection of Badgley Mischka shoes. #WANT (I am currently stalking this exact pair on eBay, but holding out for a more reasonable price.)
Then something funny happened. Through a short exchange of link-sharing via IM, Gavin quickly realized that the photographer who shot my coworker's friend's wedding was the same photographer that he had me call for "fake wedding" prices back in 2009. (At the time, he was getting comparison quotes for his own wedding photography.)
Small world it is indeed… especially in the wedding industry.
Related posts: