As I crawled out of bed this morning and proceeded to prepare- in zombie-like fashion- for an extensive run around the city, I thought about the things I was taking with me. I've read a lot about how the initial prep for marathon is important in so many different ways. Aside from the physiological benefits to training, there is also the trial and error each time of what you eat that morning and what you bring along.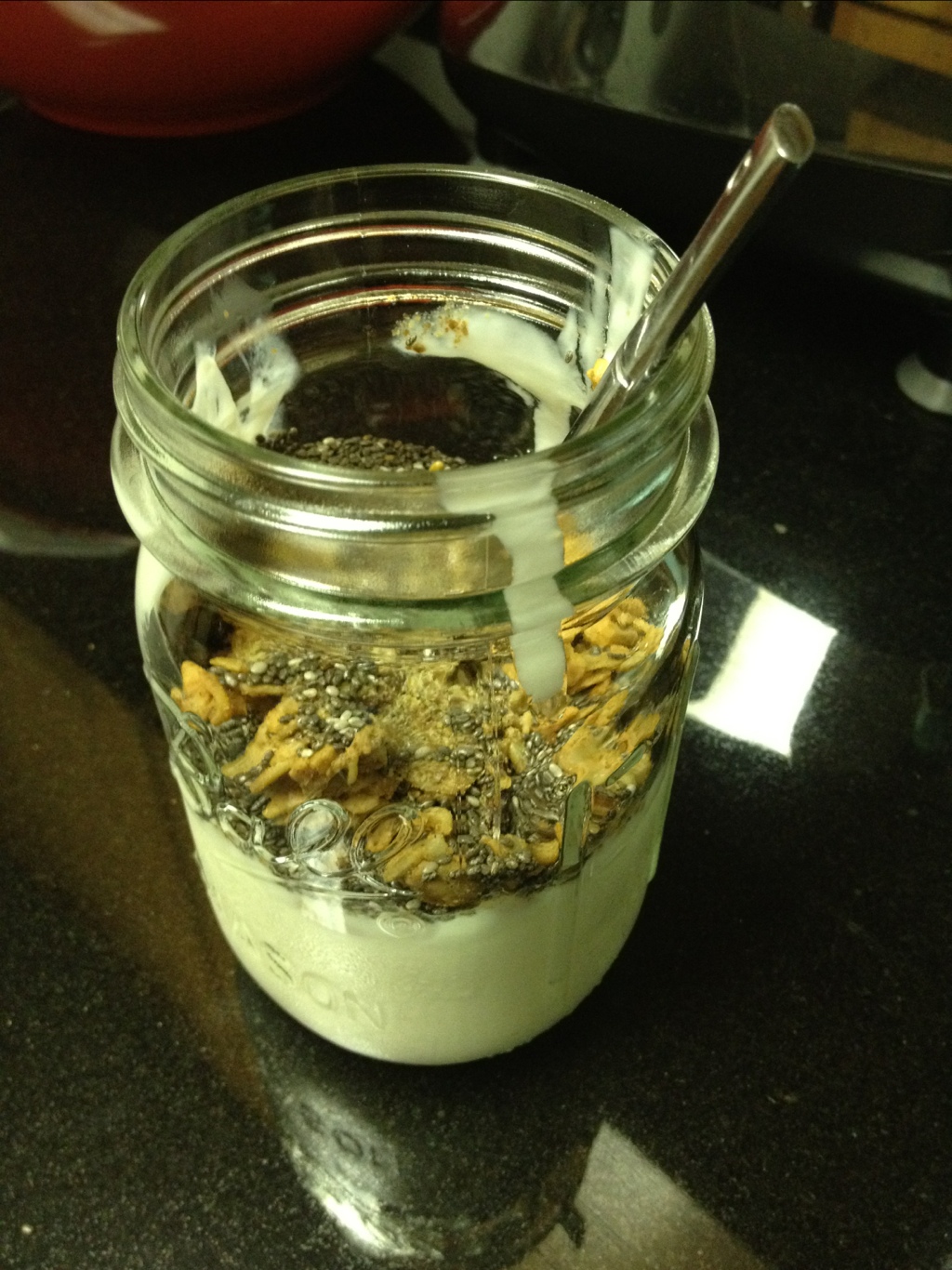 So I guess I should keep track of that. Normally I have almond butter on whole wheat with an optional banana. But we just ran out of whole wheat and I wasn't going near Gavin's potato bread. So I eat one of my weekly staples instead: yogurt, granola, flaxseed and chia seeds.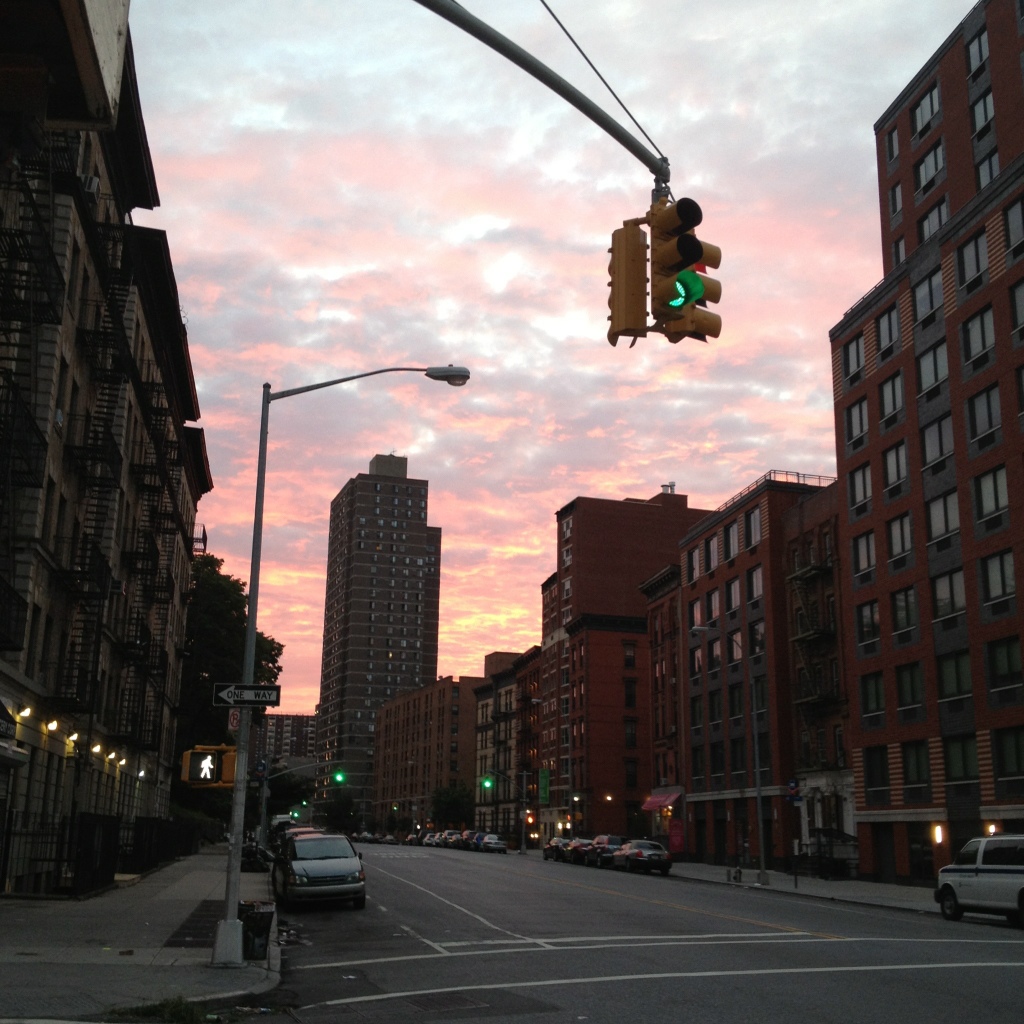 The sunrise (5:30am) was amazing. On the way to this week's meeting spot at 72nd and Fifth, I saw the setup beginning for the Boomer's Cyctic Fibrosis 10K run at 9am, which Gavin was running later on today.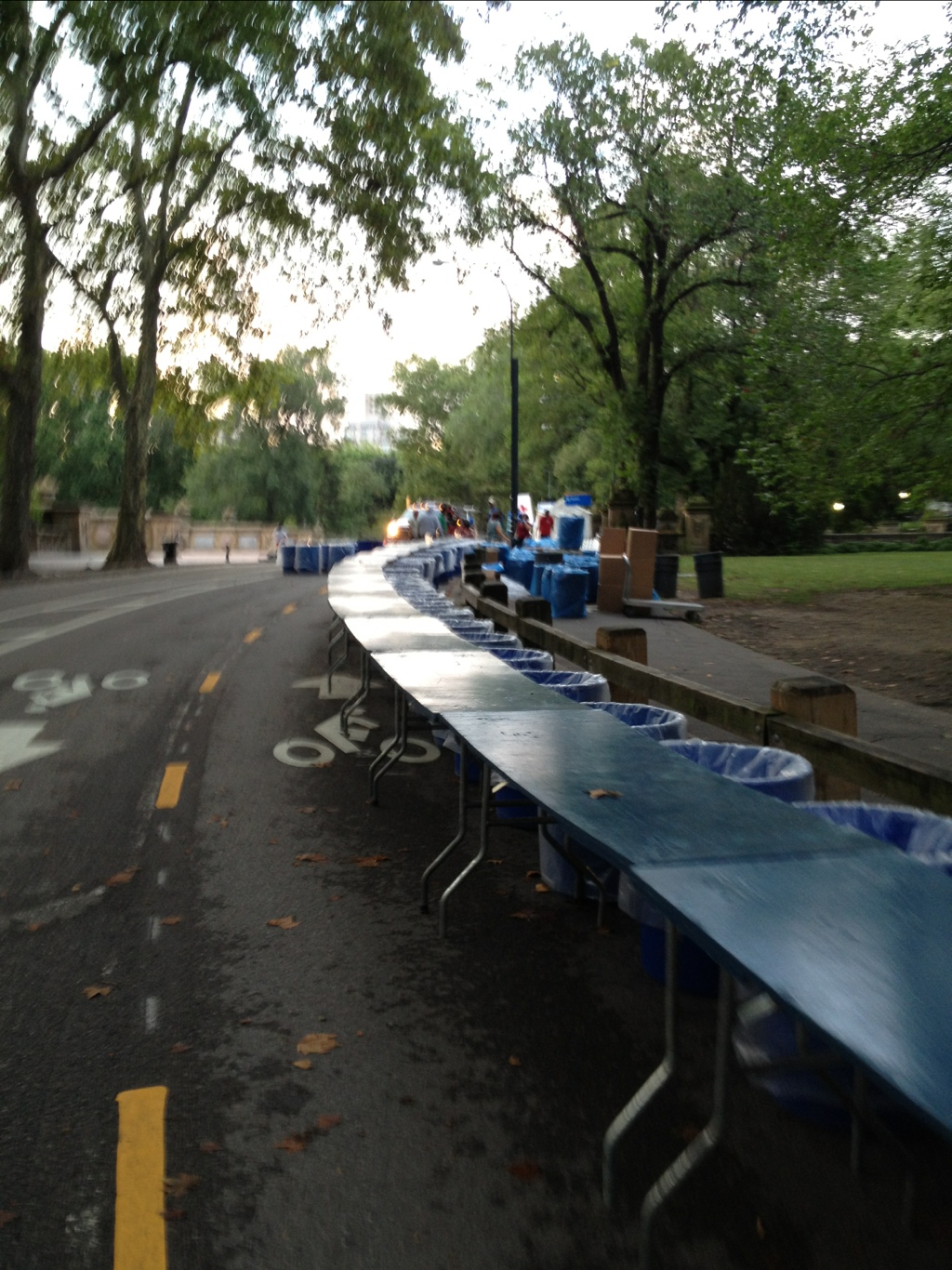 Fifteen miles later, I was back at the park (having done the majority of the mileage over on Randall's Island.) I split from my running group and met up with Gavin for the start of his race.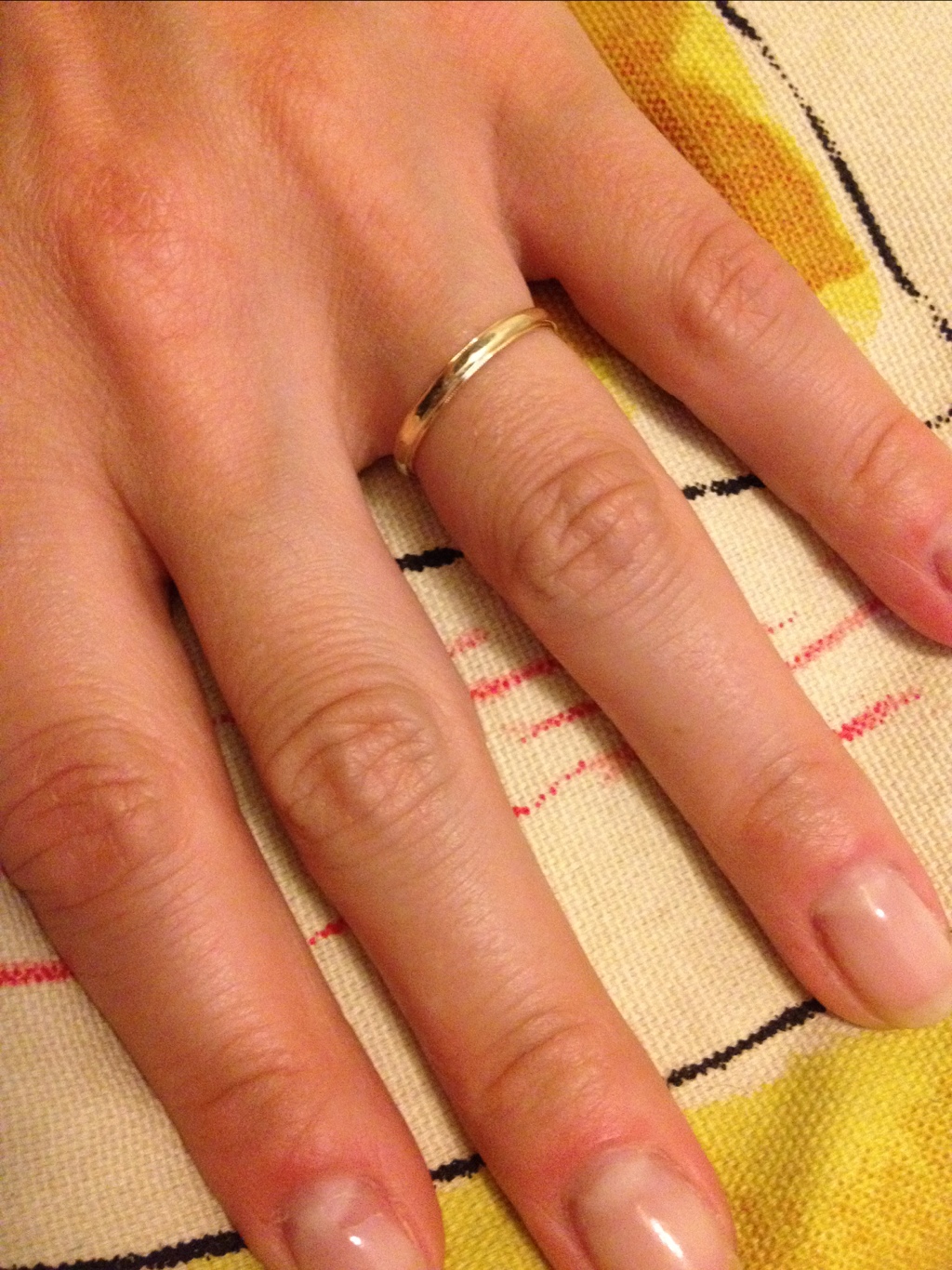 My parents stopped by at 11am to drop off my dress and wedding ring that was at the jeweler's being re-sized. I was really happy to get it back.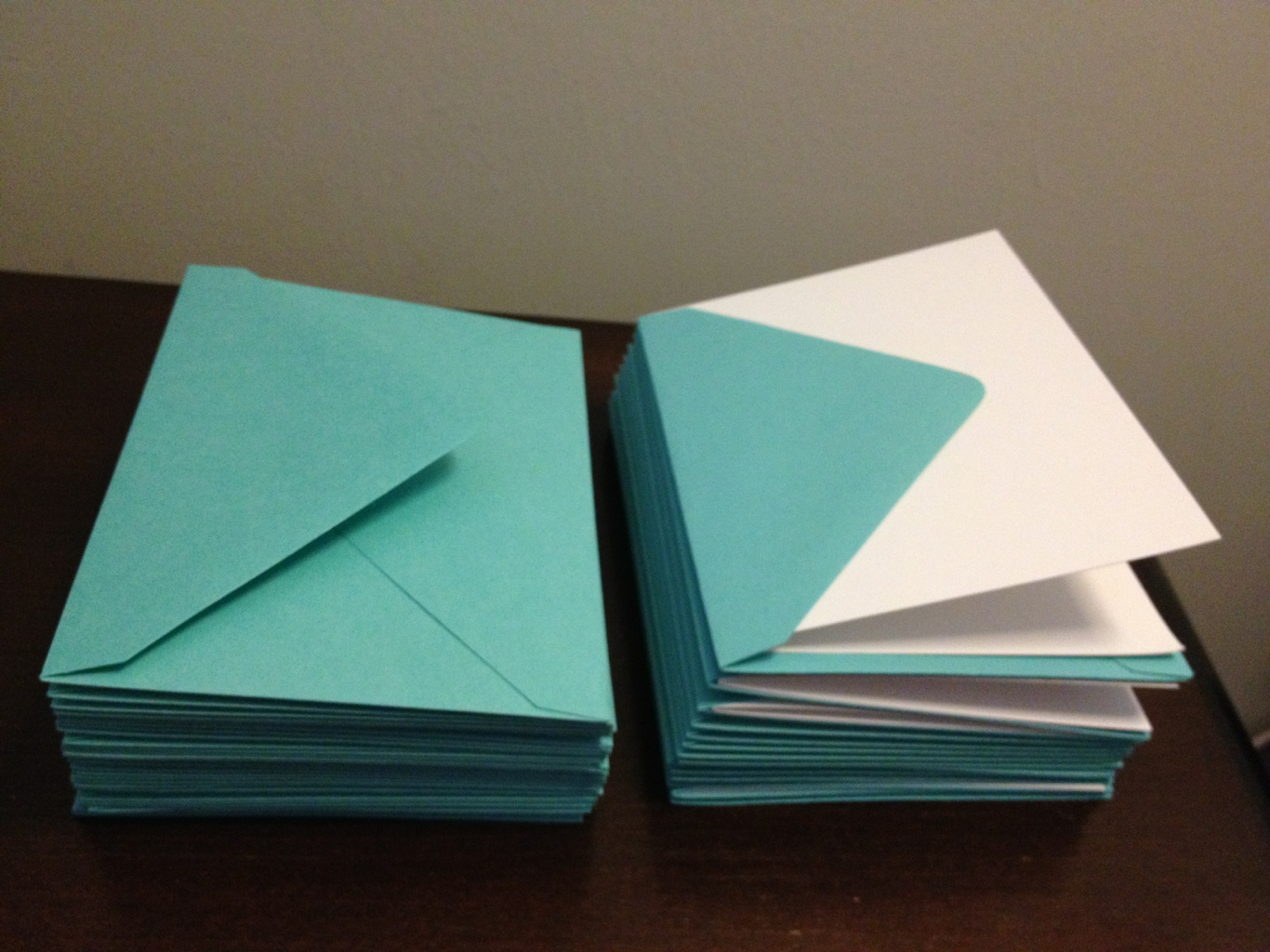 After a long nap in the afternoon (for both me and Gavin), I took some time to address the envelopes for our Thank You cards. Almost there. I think that's the last remaining thing leftover from the wedding.
Well, that and the name change…
Related posts: