My mom took my dress to have it dry-cleaned. In addition, she also had officially it preserved inside a little box.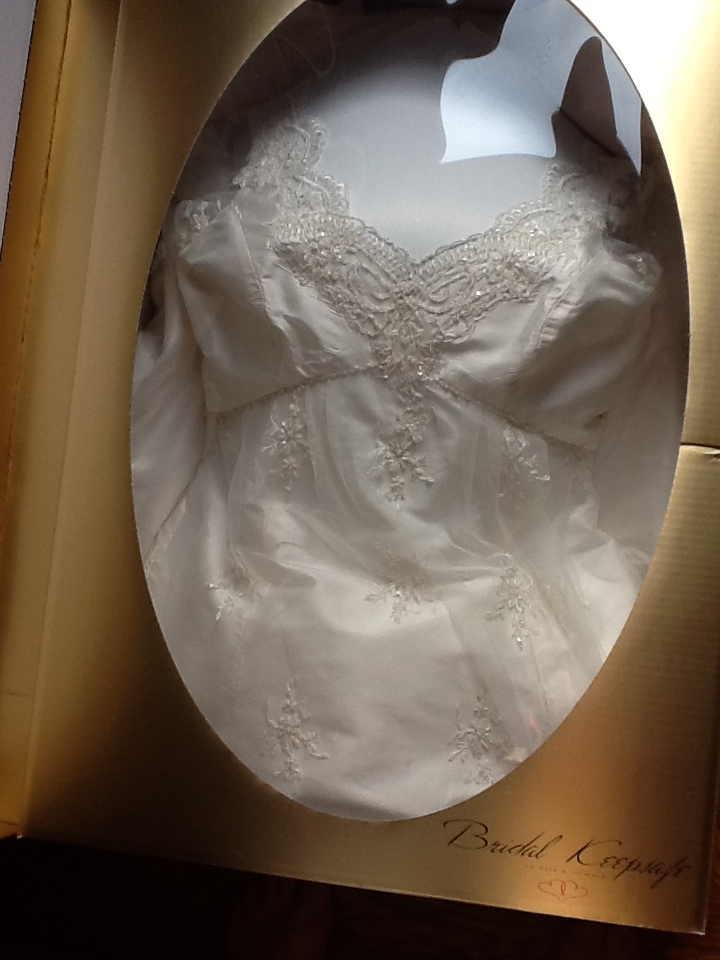 That's probably a good idea because I'm sure it would not have survived our closet and being squeezed between all the clothes. Plus the cats (unfortunately) really like lace and otherwise fragile-looking clothing.
I sent the photo to Gavin because I thought it looked so pretty. He jokingly responded,"So I should cancel the 'Trash the Dress' photo shoot?" Funny, Gavin.
Related posts: