Wow. This is amazing. Gavin and were just discussing how wonderful it feels to not have to plan a wedding anymore. It's like a gigantic weight has been lifted off of our shoulders. I personally think the DIY wedding route is the way to go- particularly if you'd rather feel happy and relieved, post-nuptials, instead of feeling the much dreaded sadness that shrouds many couples when the fun of the celebration is over. For me and Gavin, the fun has just begun.
In other news, I got some really fantastic news at work on Monday and so we celebrated with some leftover wedding champagne in the glasses we received as a gift from one of Gavin's friends. Since I wasn't feeling well on Monday, we postponed our celebration until Tuesday- paired with homemade tacos and guac.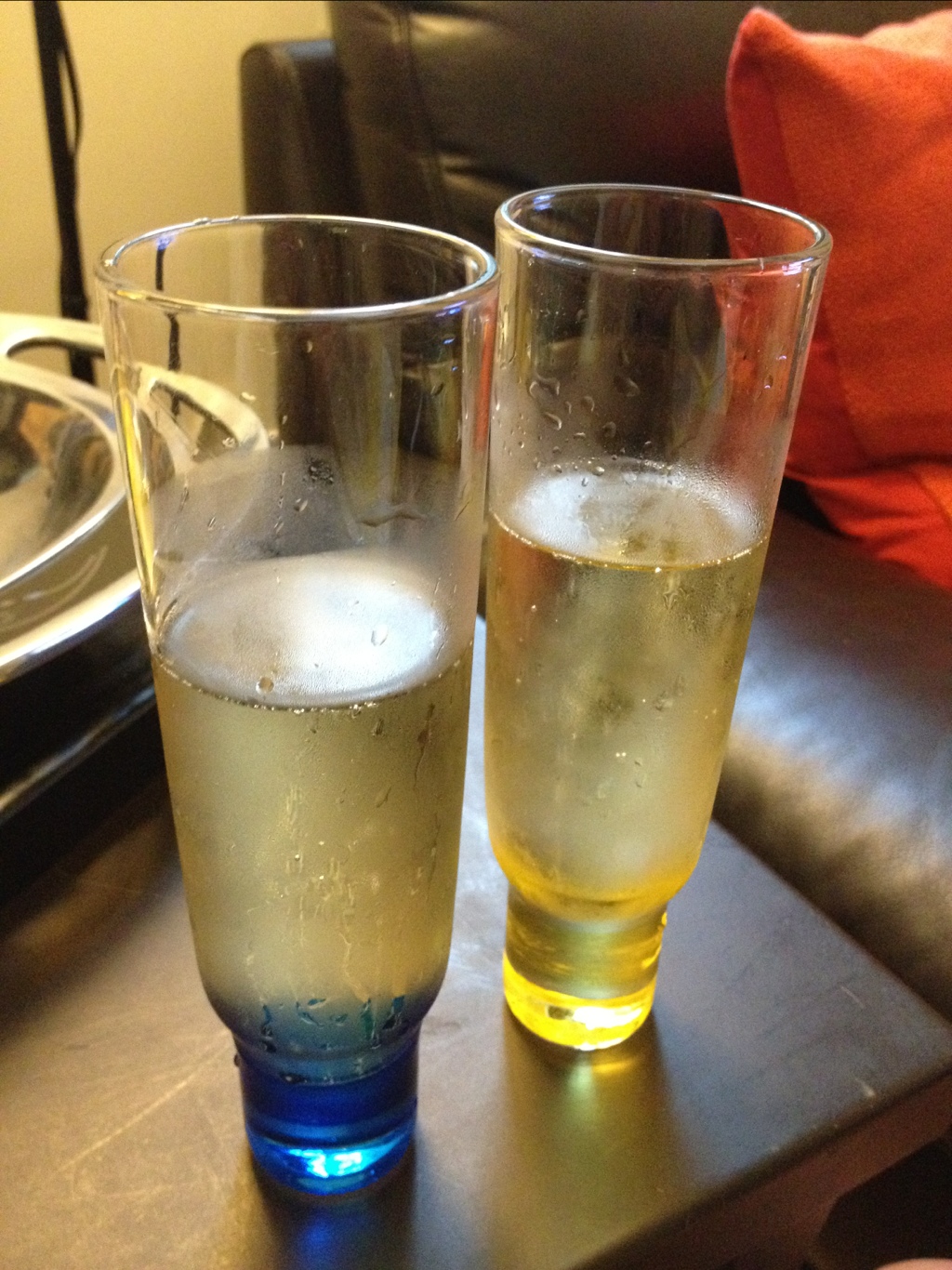 And just for good measure, I did a little light research into post-wedding blues, since enough people have asked if I feel any of it. To be honest, I've just been enjoying getting enough more than 4-6 hours of sleep every night (toward the end, it was rough.)
Being the person I am, though – and almost immediately realizing the void in my schedule that would normally have required detailed lists, spreadsheets, emails or diagrams – I put together a 4-month project plan. There are enough things I had put on hold during the past 14 months (personal projects, freelance, "Gavin Thomas Photo projects") that I wanted to space them out and make sure I get them done in a reasonable amount of time- leaving space for beach time and lake house visits, of course!
I guess I kind of feel like I did after my first half marathon. It's like, "That was so awesome. When's the next race I can sign up for?!"
I'm definitely taking some time to rest though (and  return all of those godforsaken shoes.) Then, it's onto more projects. By the way, I'm totally adding Event Planner to my resume. I feel like I've earned it.
Related posts: