Gavin's parents went back upstate on Sunday morning. Since it was Ian and Karin's last day in NYC (until next time!), we made the most of it by going all around the city.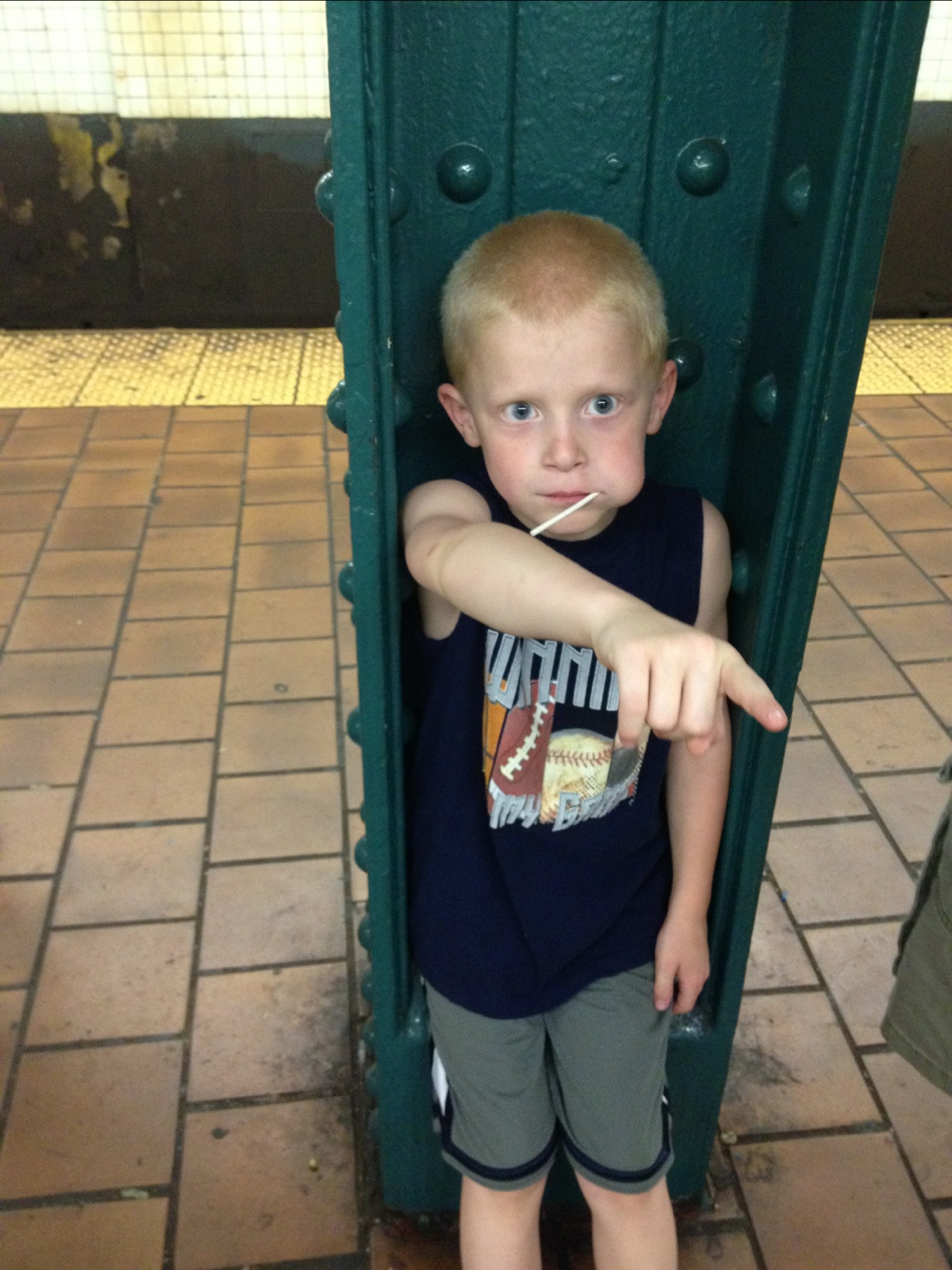 We started at Columbus Circle on 59th Street, walked through the western side of Central Park up to 72nd where the lake is and those beautiful steps with the fountain.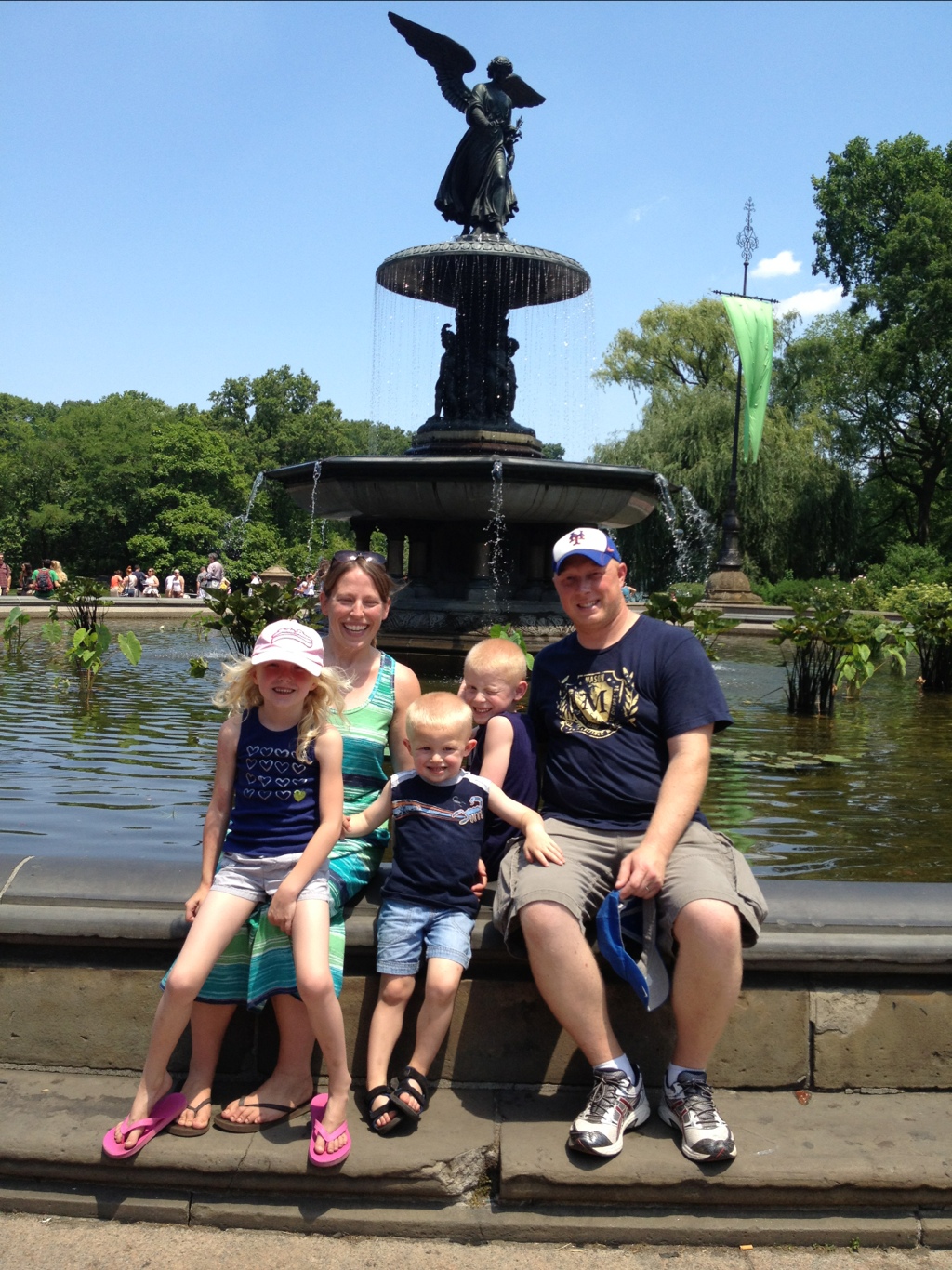 By that time, the kids were ready for the next thing. They had climbed on every single rock along the way.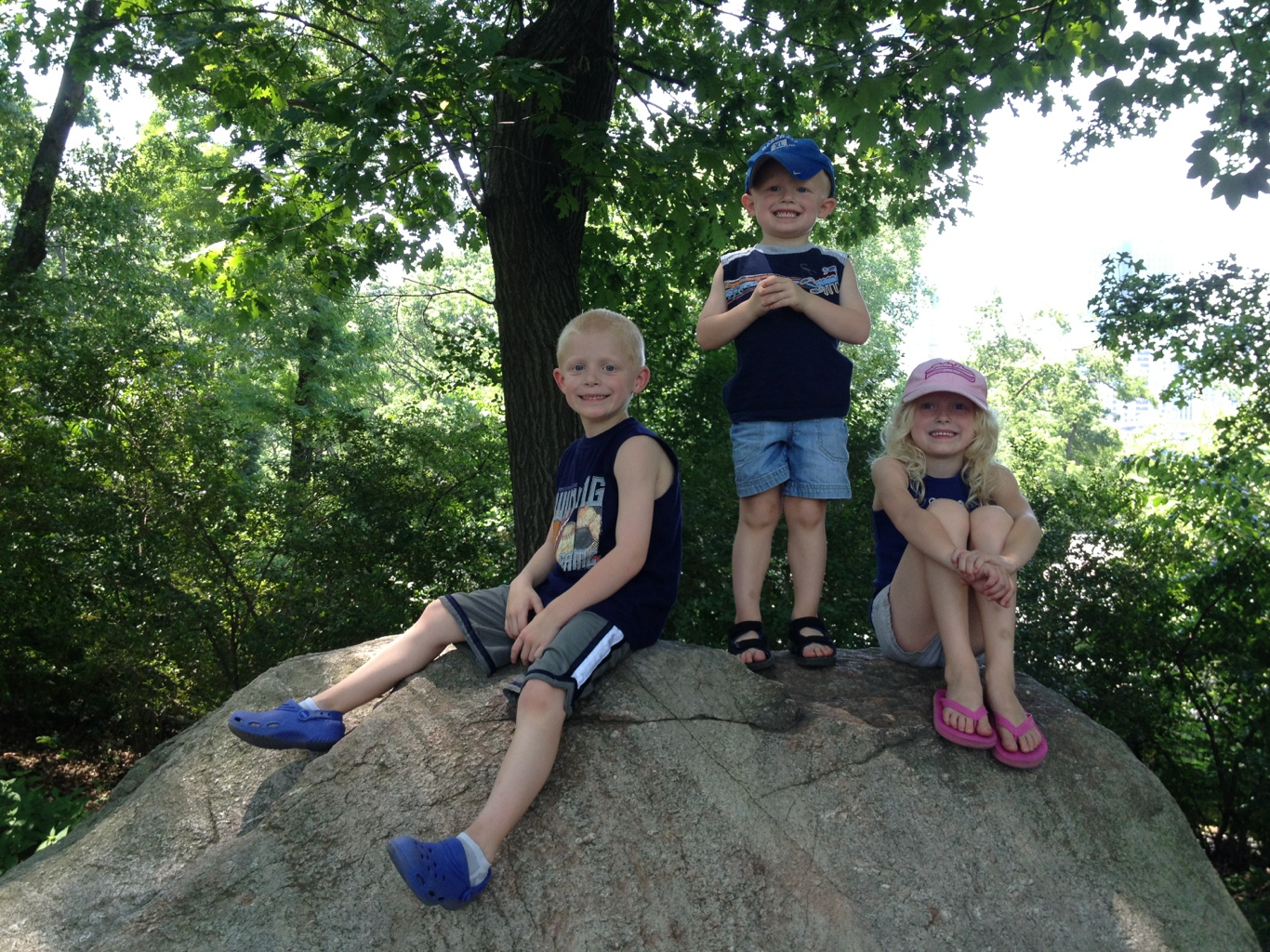 So we walked out by Strawberry Fields and went for lunch at Shake Shack. We got it to go and ate on the southern side of the Museum of Natural History which was nearby.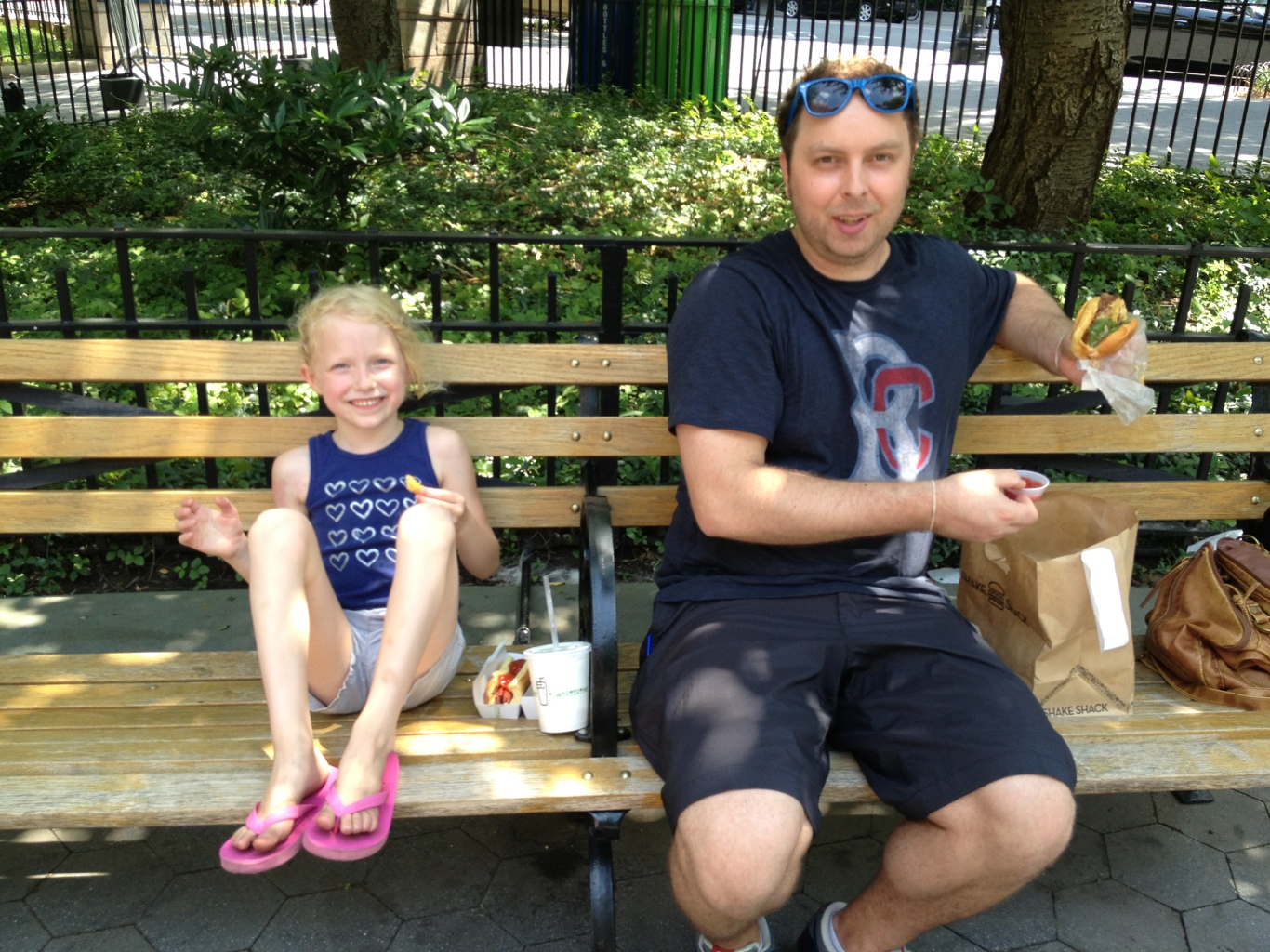 Next stop was Sanrio, also known as "the Hello Kitty store." Jessica was with us by that time. She was nearby and had met up after lunch. After Hello Kitty, we went to Toys R Us in Times Square, then walked up Fifth Avenue to NikeTown. And then we walked back along the southern border of Central Park to Columbus Circle. I'm pretty sure we walked about 4-5 miles that day, all tolled. When we got back to the apartment, my parents came over- with Momma! By then I was also done. Again, we all ate barbecue together. I wasn't feeling too well and I had work on Monday and Tuesday so I went to bed at a decent time.
My one and only goal for July will be to get myself back into sleeping eight hours a night. I've been in "thesis mode" for the past few weeks and it's breaking me down. On a positive note, I am SO EXCITED to finally be married to Gavin! (I do need sleep though.)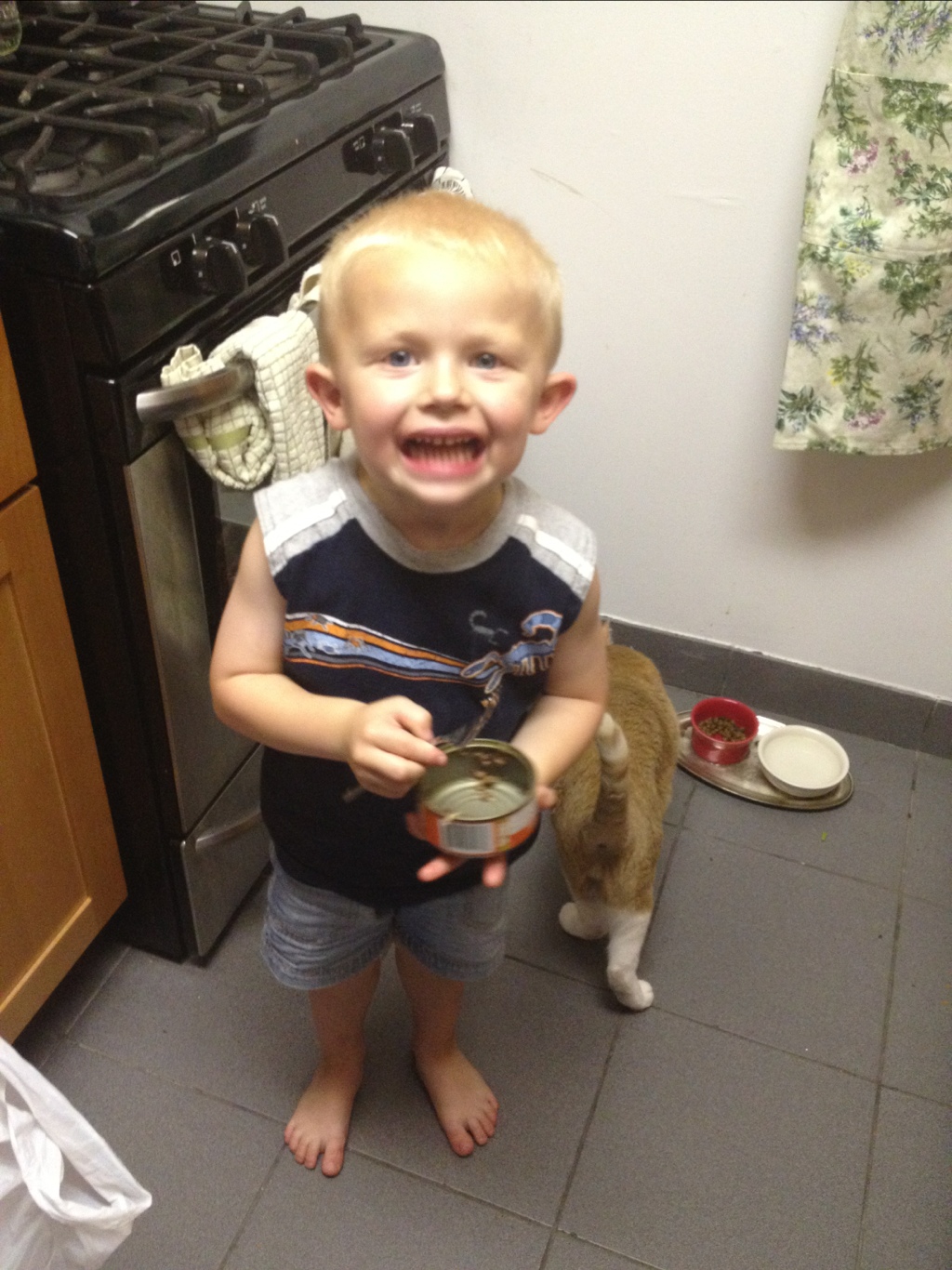 On a completely unrelated note, I discovered that Branden actually enjoys feeding the cats. Hm, maybe we can keep him.
Related posts: