One more weekend before people start arriving for the wedding. It is really crunch time. Gavin and I have a list of all the remaining things we need to do today (along with ordinary stuff like "refill vegetables" "drop off clothes to salvation army" "buy a vacuum.") I've been slowly making improvements to our apartment over the last few weeks- mostly by mail because I don't have a lot of time to get out to stores- just to amp it up a little before our guests arrive (you know, to make it a little more welcoming.)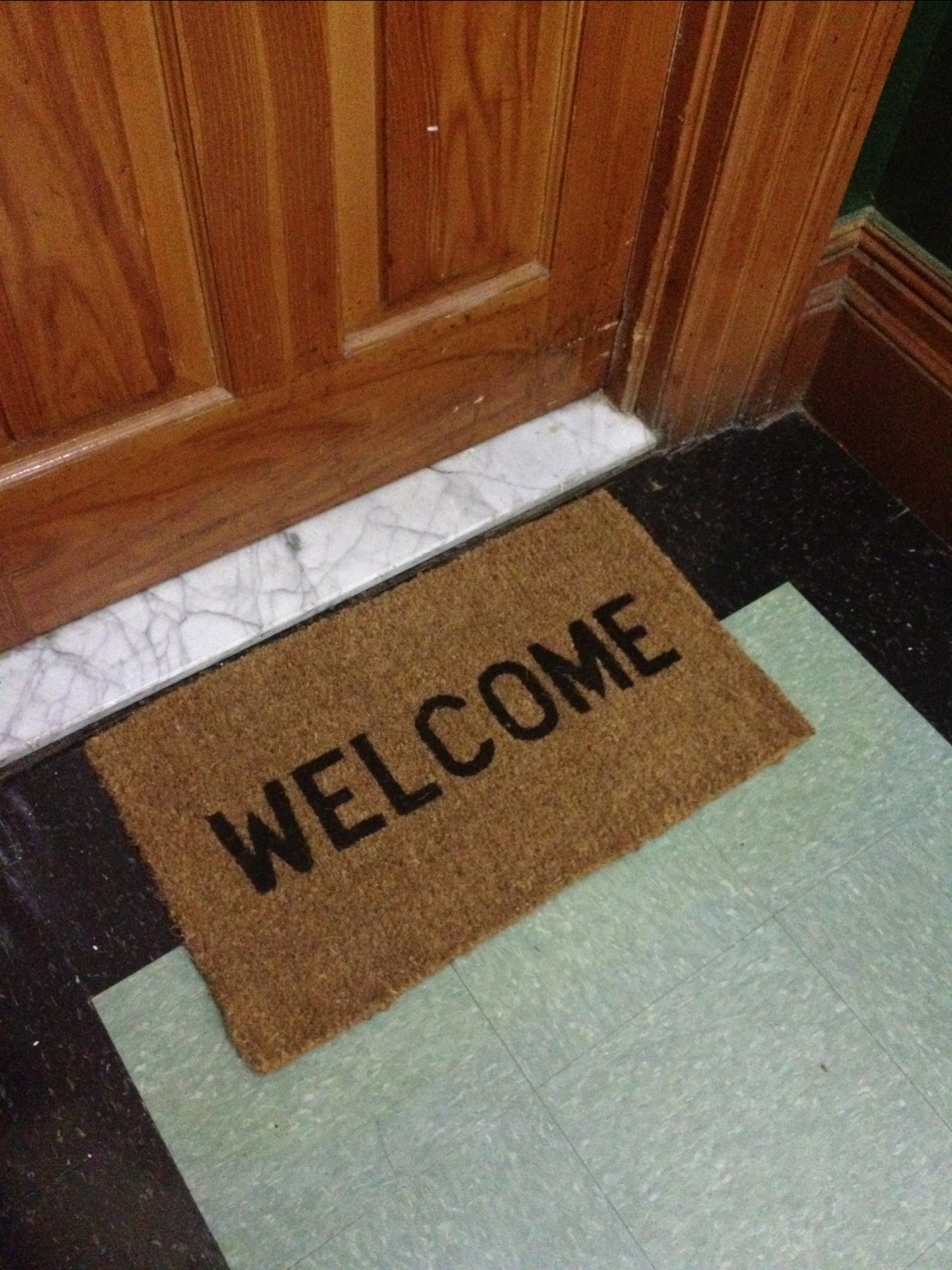 Sadly, we had to bow out of Jeremy and Ashley's Hawaiian backyard party this afternoon. But we have our marching orders on the list. Gavin and I split the tasks and now I'm waiting at the post office to pick up a package for him- either baby Gavin photos or his wedding ring. Since these are both wedding-related, it makes them urgently important as the office closes at 1pm.
This morning I was out of the apartment by 7:30am for my running group. We ran 6 miles back, including two sweeps across the Queensborough bridge. It was brutal and apparently the most difficult part of the marathon since that is the halfway (13.1 mile) point. While I'm getting physically prepared for the race in November, I'm still not convinced I'll be mentally prepared. But I have a few more months to work on that.
Back to the wedding. After the run, Jessica emailed for a Skype call and, because I didn't want to stop talking with her, I walked all the way from 50th & 1st to 125th and St. Nicholas. I think that was an additional 4 miles but it was walking (thank Jesus.). We talked for two hours. It was good because we hadn't spoken in some time and needed to sort out some things for the wedding, her visit and my bachelorette party. (Yes, I am having a bachelorette party. and it's going to be fabulous.) More to come, as this is only halfway through the day.
Related posts: