June 17, 2012- Final Fitting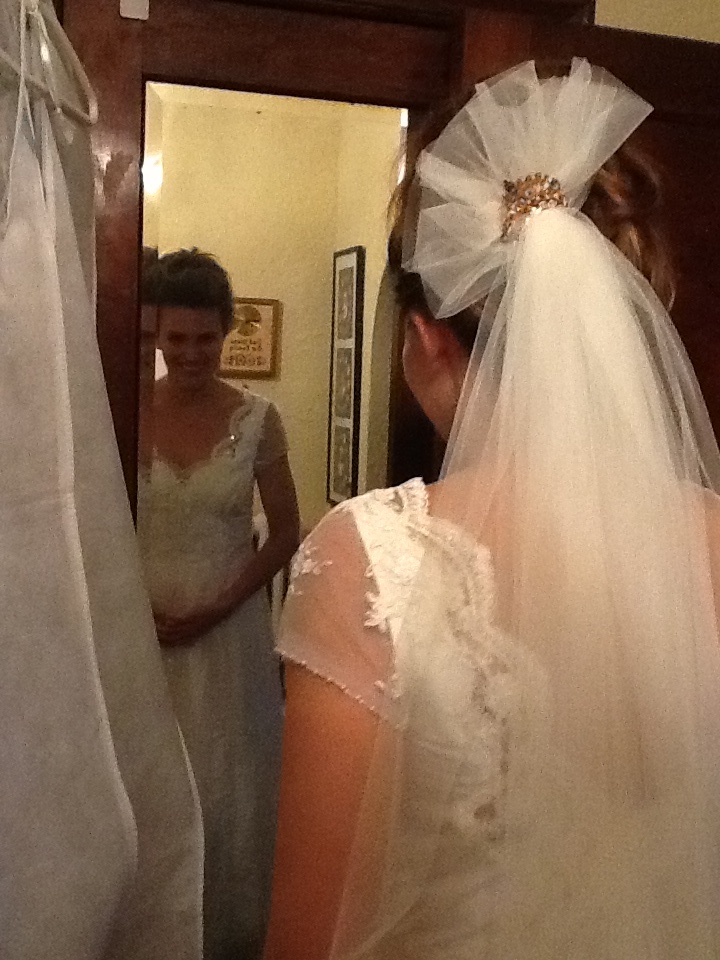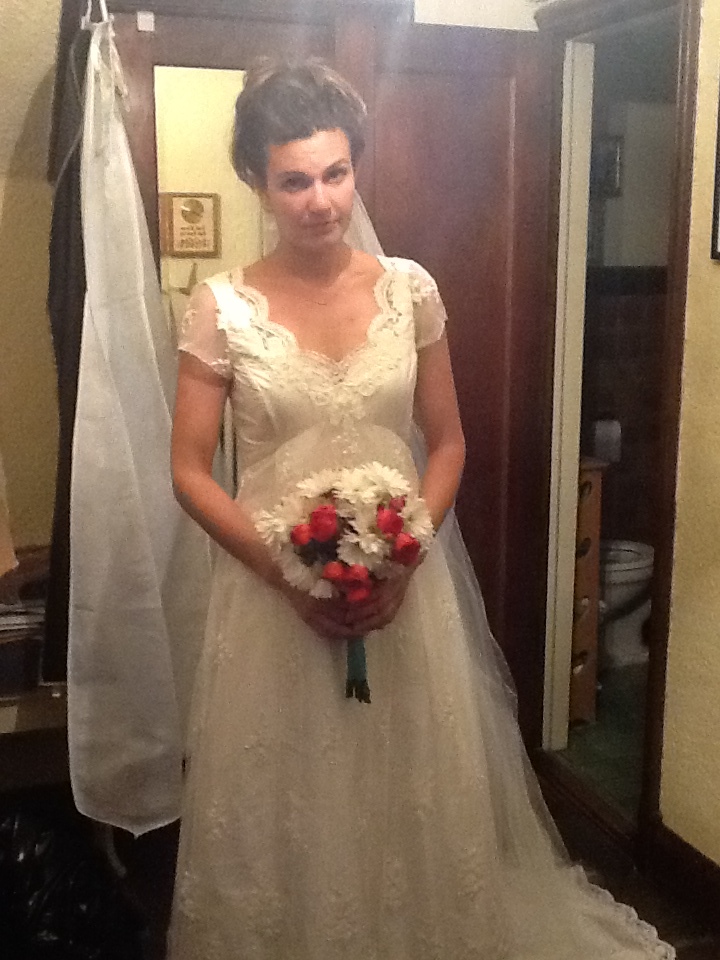 June 2, 2012
It was finally the month of the wedding. My mom had been joking that she'd be following me down the aisle, still sewing the dress as I walked. But I knew she would finish it in time. This time the top was done. The lace had been integrated with the entire dress. It was breathtaking. (Second-to-last Dress Fitting)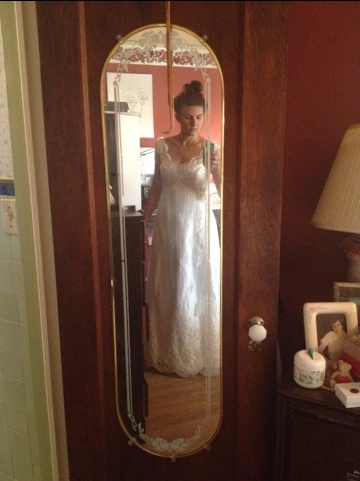 I really didn't want to take it off. It was so beautiful.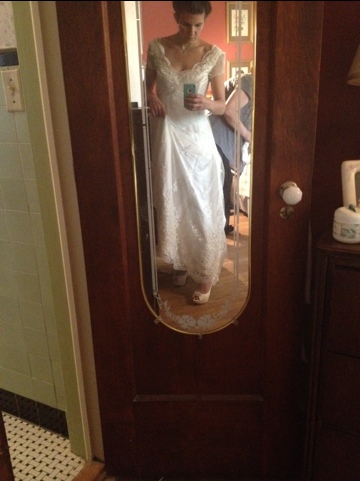 I had never seen a wedding dress like this before.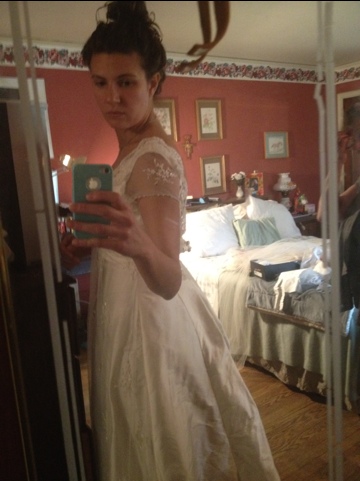 I also got to try out my cocktail veil. (Meagan and my mom had decided at the hair trial, which she also came to, that I needed to have a veil that was smaller for the reception. Some people have two wedding dresses; one for the ceremony and one for the reception. I have two veils. Much easier. Plus I want to wear this dress as much as I possibly can.)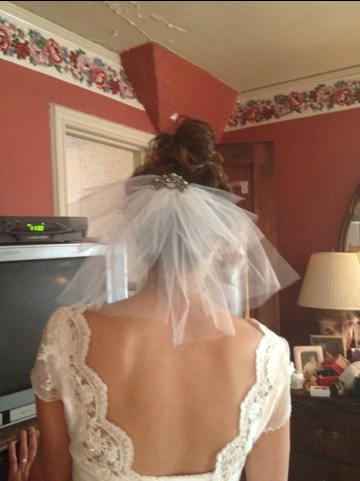 May 25, 2012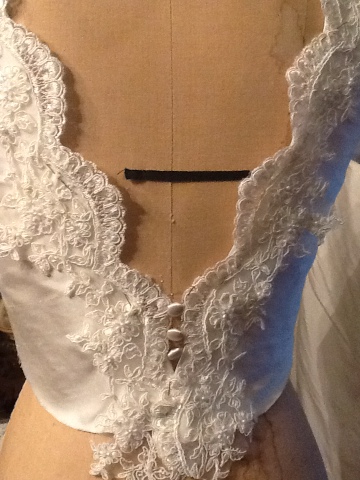 May 9, 2012
If there was ever a fitting that would go down as the more dramatic and emotional, it was definitely this one. (Think: Scarlett O'Hara in Gone with the Wind when she rips the curtains down from the window to make a dress so she can look presentable when meeting with Rhett Butler to ask for money to save her family's plantation. It was epic. I digress.)
My mom had tried out a new top for the dress (after about twelve different prior variations) – green was just the color of a different type of fabric not meant to be the final dress color. And I was having one of those days when, instead of articulating my thoughts like a normal adult human being, I just blurted out the first thing that came to my mind- which, in this instance, was a lot of different ways of saying, "I really just don't like it."
So she called my grandma and told her all about it. I followed her down to her studio and she- still on the phone- handed me a sharpie and told me to draw on the fabric where I wanted the neckline to be.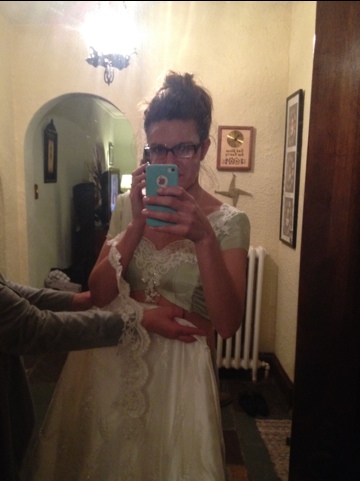 So I did. And then, while I was still talking to my grandma (she had since passed the phone to me), my mom cut into the dress – it was still on me – to the neckline I had drawn. We added the lace, and the skirt and then continued on with the rest of the dress fitting as per usual.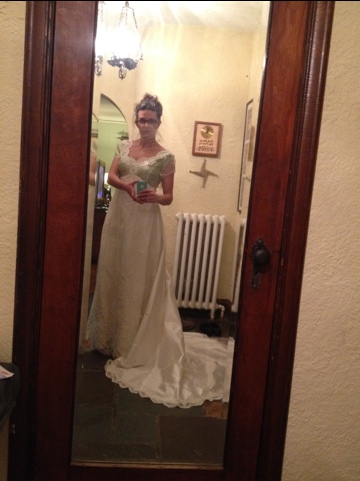 The skirt was gorgeous. I could imagine all the photos Gavin would take of it.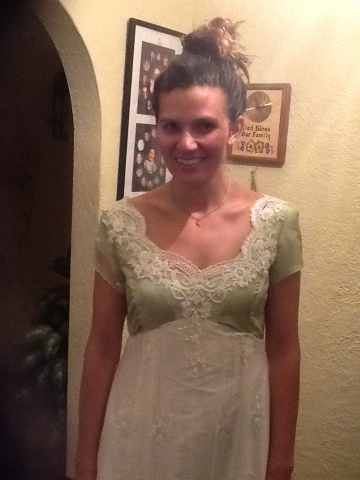 And the necklace was sparkly enough to have a presence but quiet enough as to not interfere with the dress itself.
May 7, 2012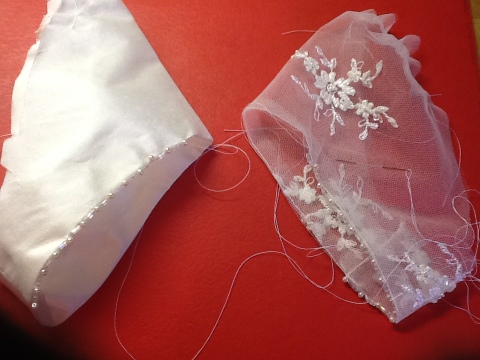 Related posts: