Last Saturday, before Jim's graduation party, I had my second-to-last dress fitting with my mom. The dress is so gorgeous (some photos of the lace on my mom's blog. Gavin, don't click!) My mom said I look like a walking chandelier.
I'd brought with me about 3-4 different bras to try on (strapless, backless and "convertible.") One of them worked really well with the dress so I'm going to return the others this week.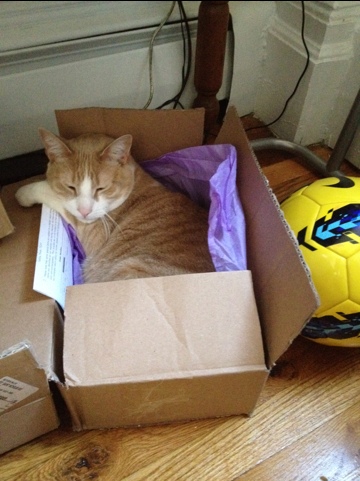 I'm not sure what Milo will sleep in after the wedding. He's really getting used to all these empty boxes lying around the apartment.
Related posts: