This happened last weekend. But its still a fun story and I found it in my draft folder while I was writing a blog post on the chronology of my wedding dress (scheduled to publish on June 30th, the day after our wedding- once Gavin has finally gotten a chance to see the real thing.) So I thought I would share.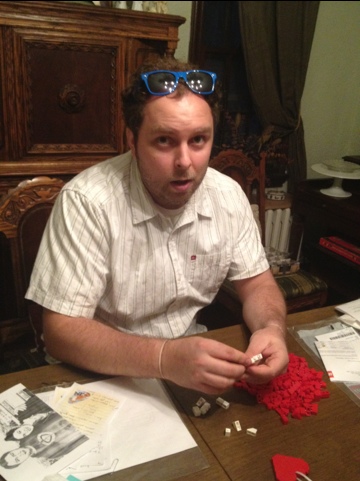 Gavin and my mom had a Lego-heart-pin-making session in the dining room the night of Jim's graduation party, once the guests had left.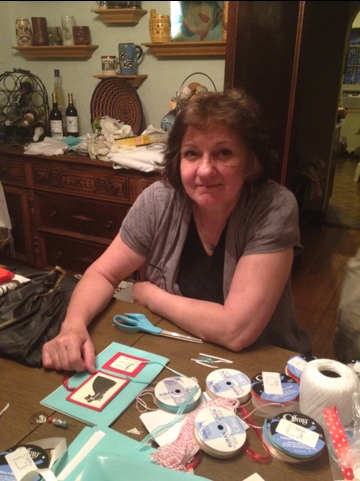 We were all pretty exhausted (Kris, Amy, my and my dad) but these two (Mom and Gavin) were excitedly talking about the wedding and trying out different ways of doing the heart pins and also discussing the wedding favors.
Gavin has been super involved in the wedding favors since a few months back and so I left them to it. (After all, there were a lot of other remaining wedding details I could sort out that were not the favors.)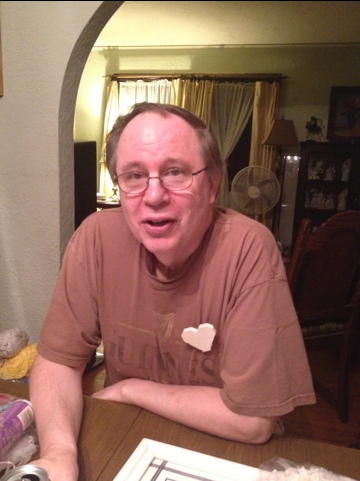 My dad is concerned about wearing the heart pin. We reassured him that it looked awesome.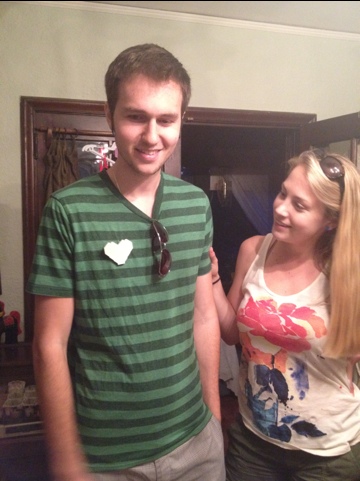 Obviously, they will look much better with the gray suits.
Related posts: