Gavin was kind of bummed out Friday and, of course, I attributed that to the fact that I hadn't cleaned the house in awhile because the stale energy (chi) had accumulated and that was what was weighing him down. Obviously.
So after making some dinner and some jars of probiotic enzyme salad (more deets on this later), I got right to it.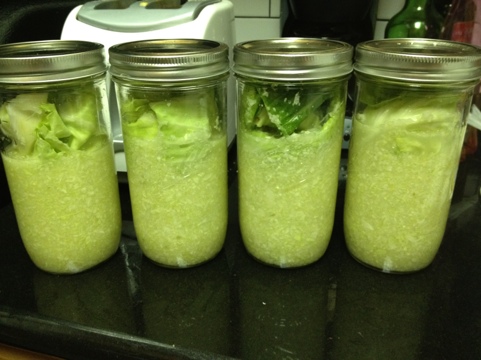 By the time I was done cleaning (it may have been midnight), Gavin suggested we watch an episode of How I Met Your Mother. After that, we passed out. I have marathon training bright and early in the AM.
Maybe I ate this (I don't know why we have chocolate sprinkles in the apartment but I do know that they will not last very long with me around.):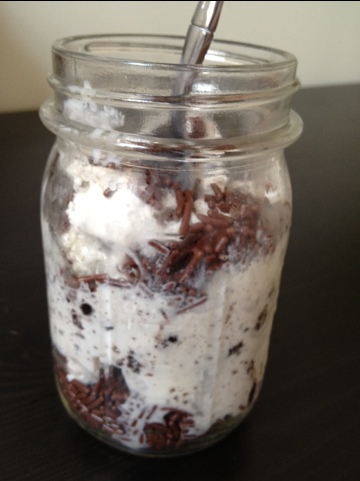 And my mom was emailing me all throughout the evening with photo status updates on the dress. It is so pretty and I can't wait to wear it!
Related posts: