On May 23, 2012, my younger brother, Jim, graduated from Mercy College with a degree in Music Industry & Technology (and honors!)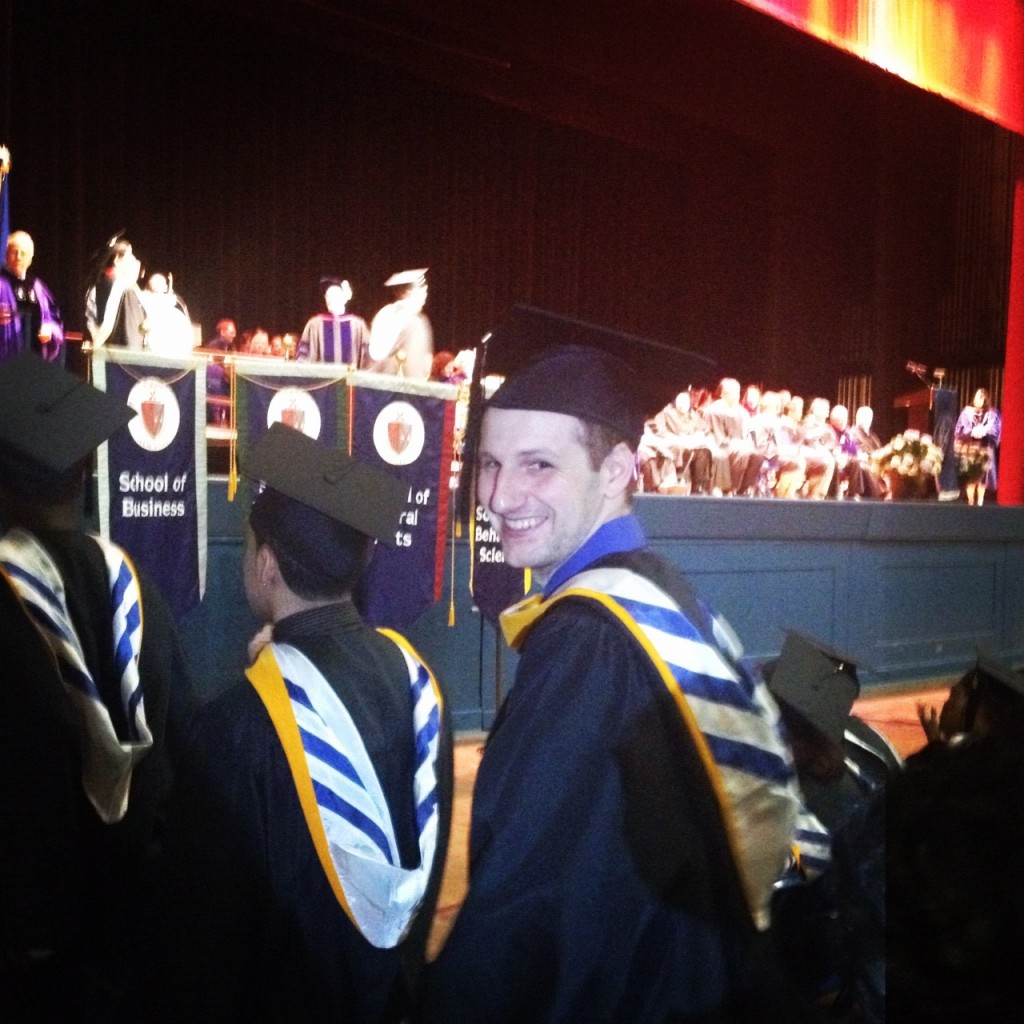 Immediately following the graduation, we had a massive photo shoot with Jim.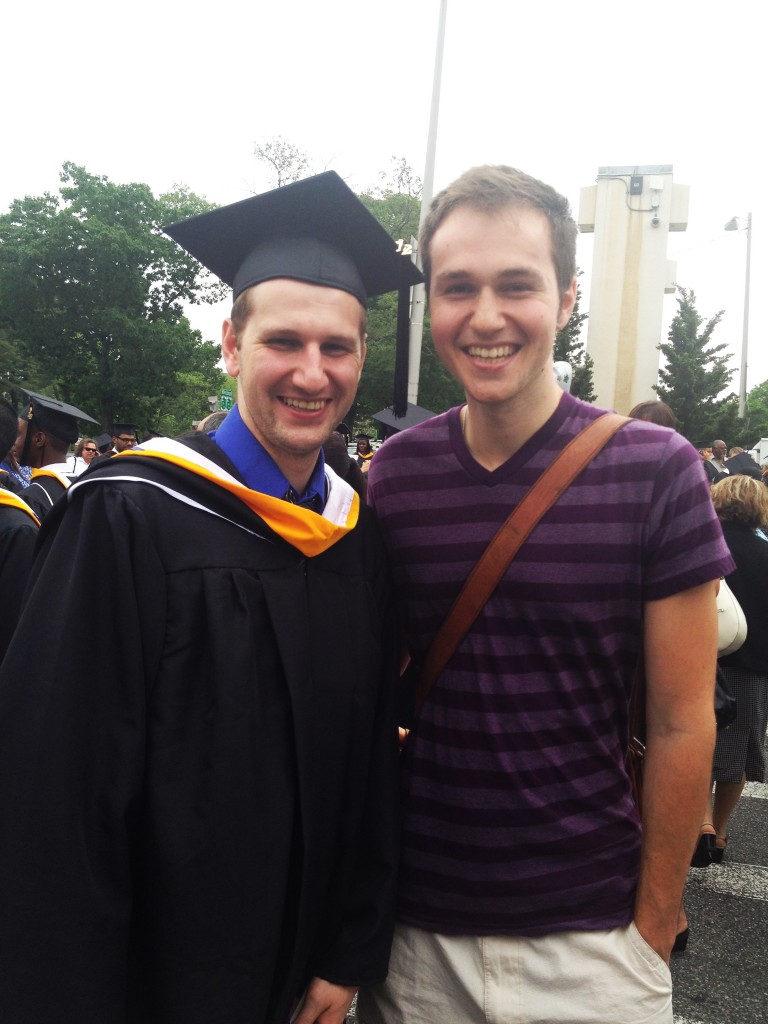 Here he is with my other brother, Kris.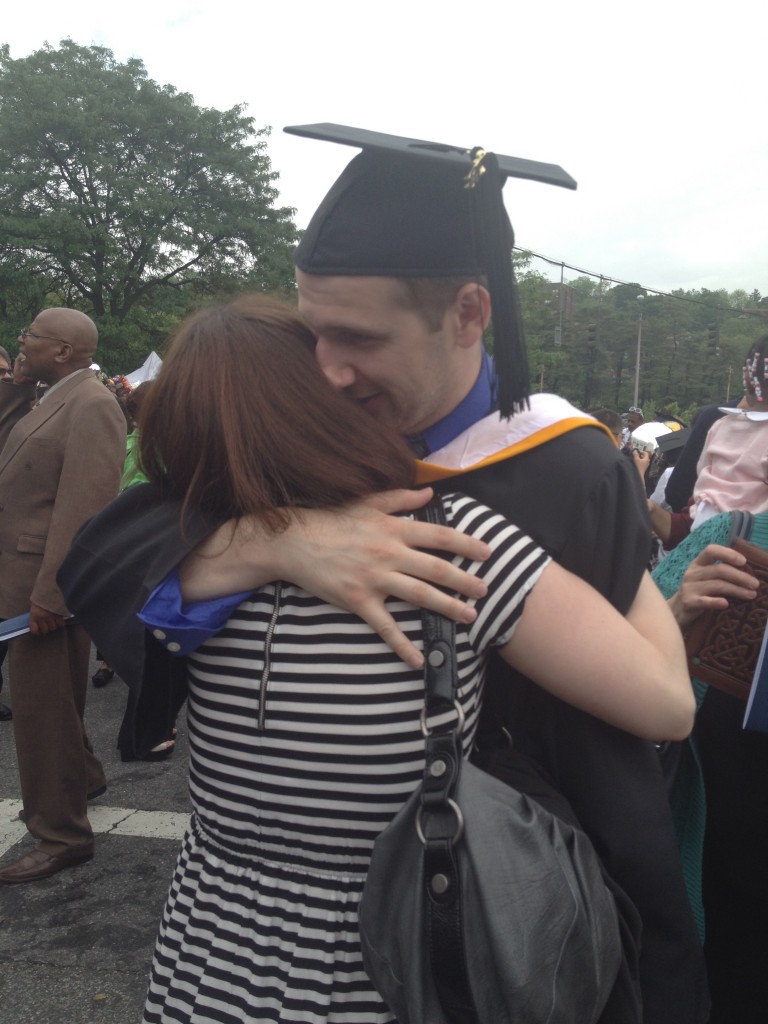 Jim and Katie had a super long hug when they saw each other. We circled them like paparazzi.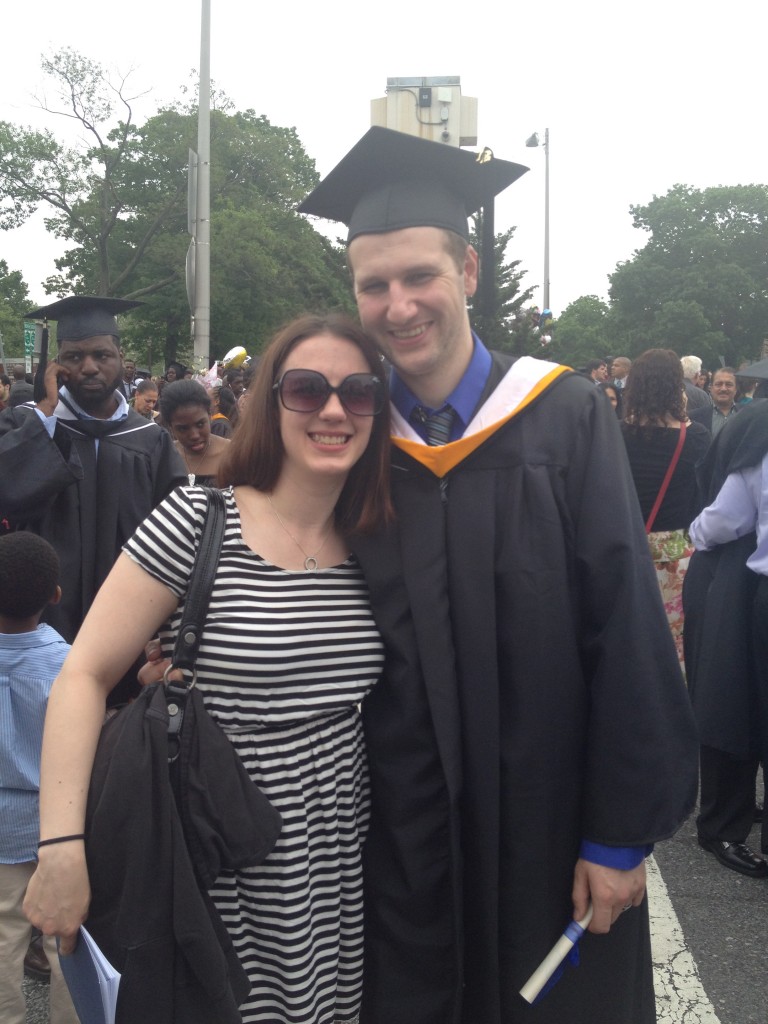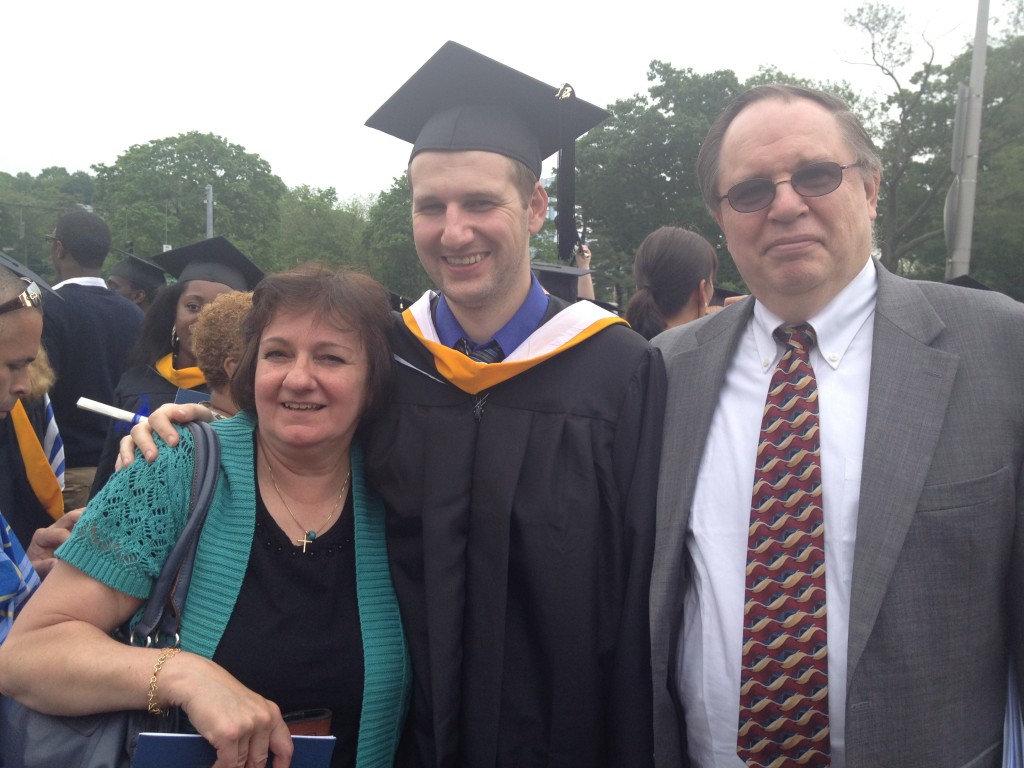 Mom and Dad took a photo with Jim, as did I. (Yay Jim!!)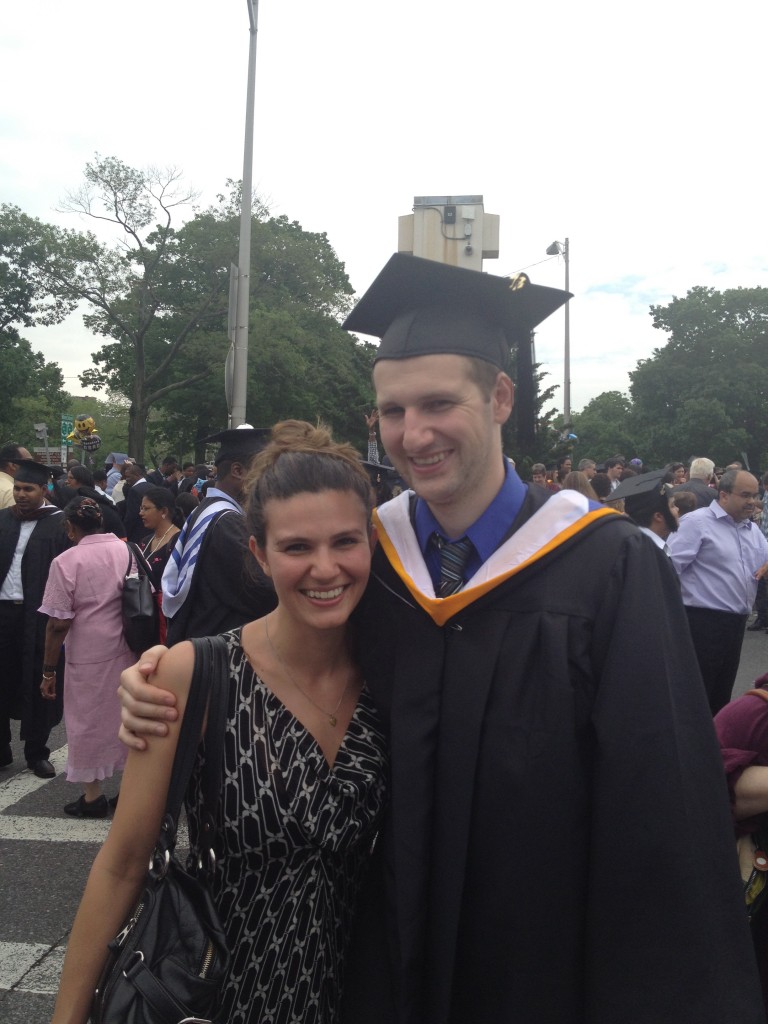 Dad held Mom's purse while she took a photo. Katie's dad looked on from behind. (I think he was trying not to laugh.)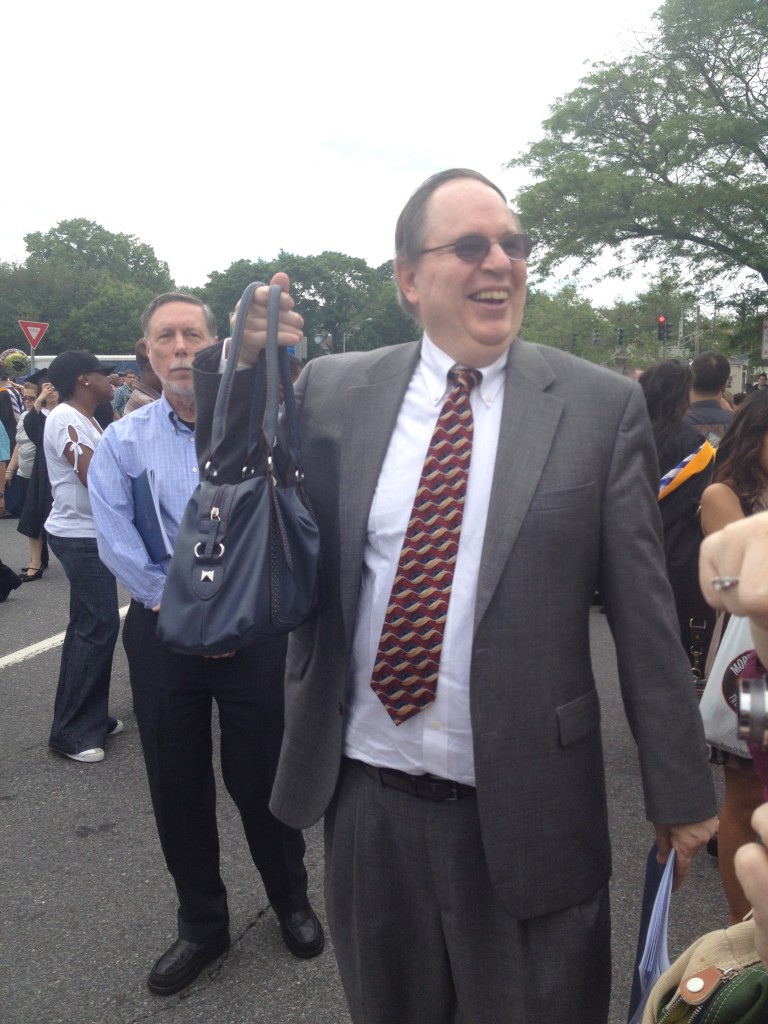 After the graduation, Kris, Amy and I had to head back to work. Kris and I took the Metro North back together.
Related posts: