I can think of no better accompaniment to some freshly-made guacamole (thanks to a couple of leftover avocados from this past Saturday night) than some homemade chips from Taquería y Fonda la Mexicana, our favorite hole-in-the-wall Mexican joint on the Upper West Side.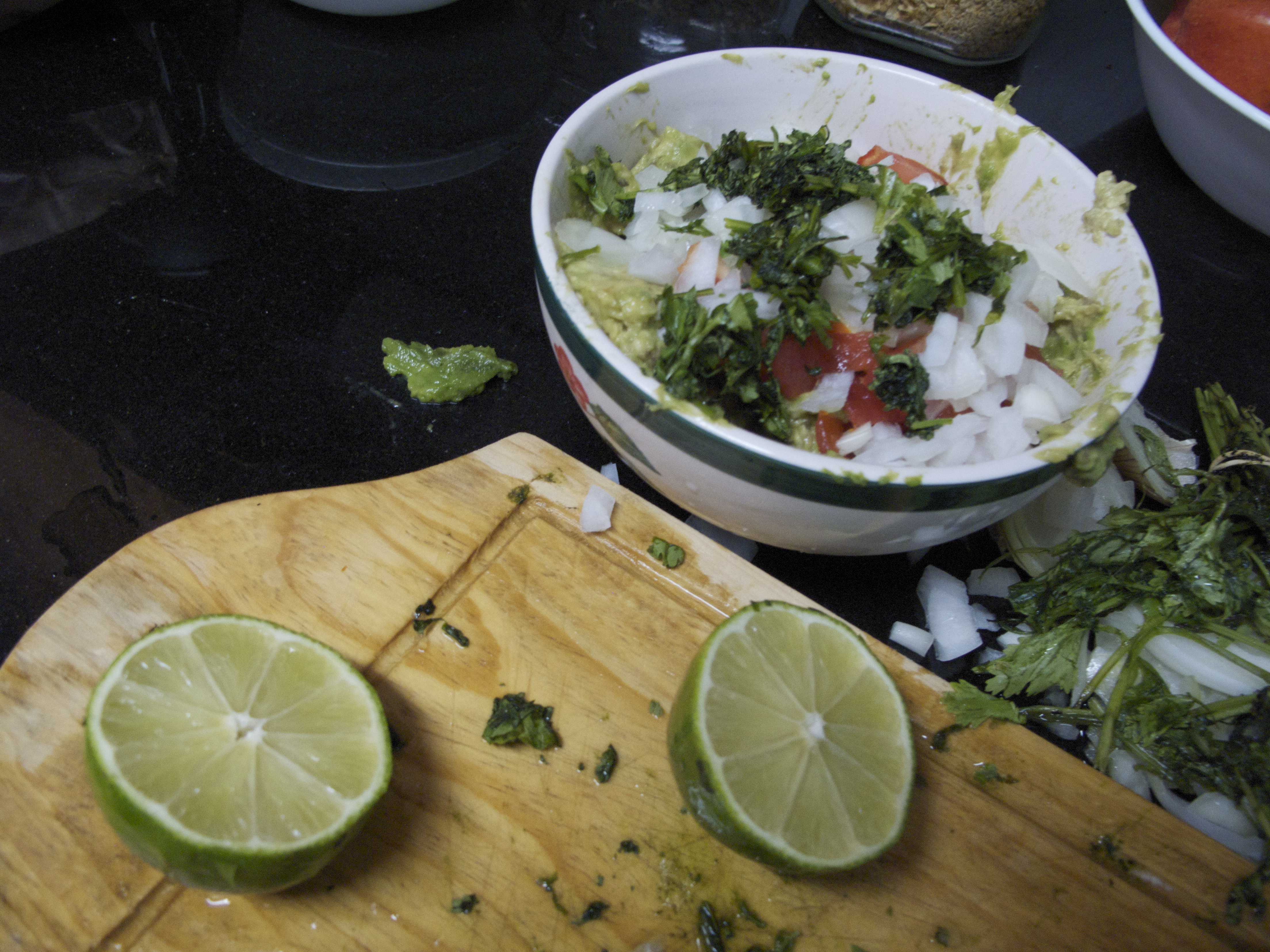 Gavin and I walked there, figuring it would provide atleast a modest amount of exercise since it was definitely too hot to run but it was still very humid. And we were both very hungry. The food was delicious. The guacamole was prepared quickly. I even remembered to take off my ring!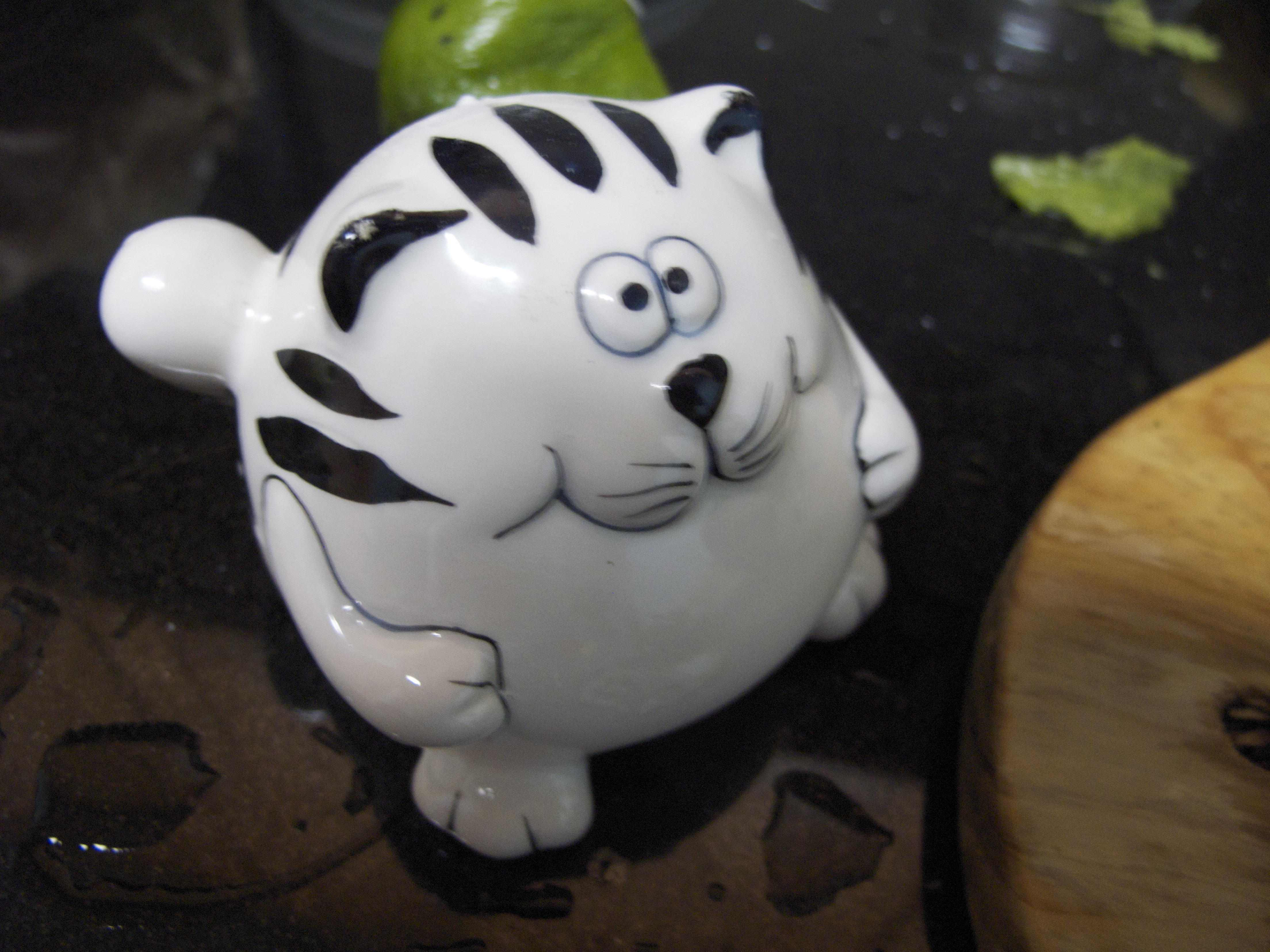 This is the Official Guacamole Recipe (which I have been unofficially taking credit for ever since I lost the original and have been making it up since memory ever since. )
Ingredients
2 ripe avocados (they should be dark brown)
1/2 medium tomato, chopped
1/2 small onion, finely chopped
3 bunches cilantro, chopped
juice of 1/2 lime
1/4 tsp sea salt

Preparing Your Guac
1. Remove all jewelry from hands (and wrists, too- why not.)
2. Put on your favorite apron (the last thing you need is to be explaining to people, four hours later, what that neon green sludge on your shirt is from.)
2. Mash up the insides of two avocados in a bowl. (Not the pits. Save these though. You will need them. See below.)
3. Add Tomatos, Onion, Cilantro, Lime Juice and Sea Salt.
4. Mash together with a cooking spoon. (I wouldn't recommend a blender or food processor because it blends the flavors together and they become less distinct. Also, its more fun to eat when you can still see the pieces of the original ingredients inside.)
5. Serve immediately with a side of chips.
Preserving Your Guac
If you – for some bizarre reason – do not instantly devour this lovely side of guac and chips, have no fear. It can be saved. (Not for a week or anything sick like that. Just for a few hours or you can stretch it to a day.) Just drop the avocado pit into the guac, cover and refrigerate.
Wouldn't it be fabulous if Gavin and I could somehow incorporate this delicious dish into our reception menu?
Related posts: