It was a beautiful day. Gavin and I had a few hours available on Saturday and a bakery to track down for the wedding. So I went through our list of part-recommended and part-found bakeries in Brooklyn and plotted the course.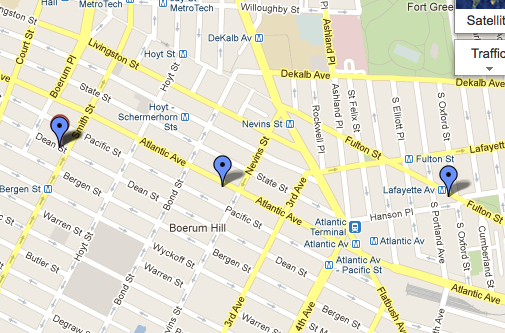 Gavin and I went with Kris and Amy since they had just moved to the area. (Jim, Katie, Mom and Dad got to taste the leftover sweets the next day when we visited.) Gavin only brought three cameras!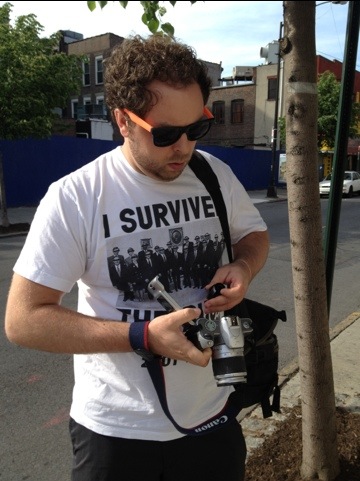 First stop was Cake Man Raven. We sampled the red velvet, and ran off with the second-to-last slice, with a line out the door. Score!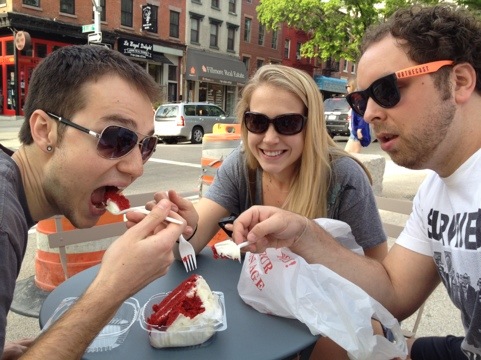 The frosting was really good. We developed a rating system to use going forward.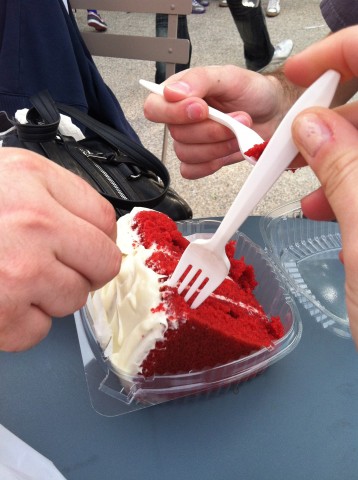 We made sure to save room for the next cupcake joint. You really have to manage your energy level with these types of things. No one want to get a sugar high at the first place. Onward.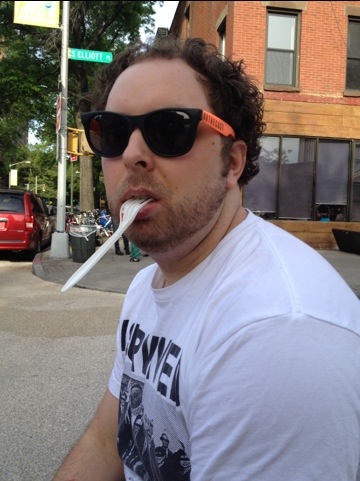 The next bakery on the cupcake crawl was called Betty Bakery. We tasted a red velvet with cream cheese frosting and a chocolate with chocolate frosting.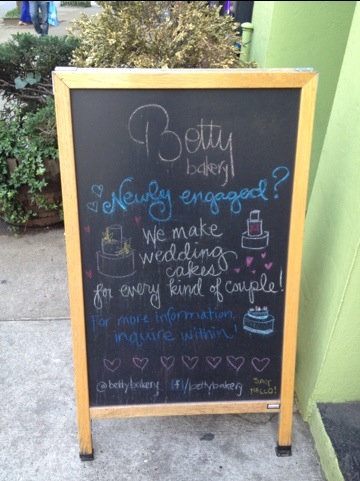 They had some cute wedding cakes, too. But since we are going for the cupcakes, we were only interested in sampling the flavors. It was a design-agnostic tasting.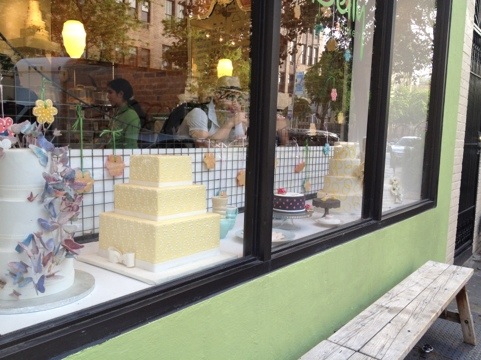 And speaking of flavor…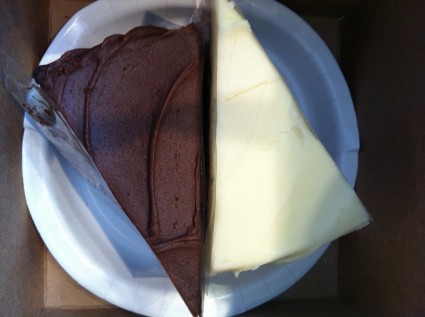 …both were out of this world. The chocolate even came close to one of Momma's famous cakes from the nineties. Really close. The ratings for moisture, frosting and flavor (our official criteria) were off the charts from every participant (the four of us.)
Lastly, we parked our posse over at One Girl Cookies. The cupcakes were alright but I really do think their specialty is cookies.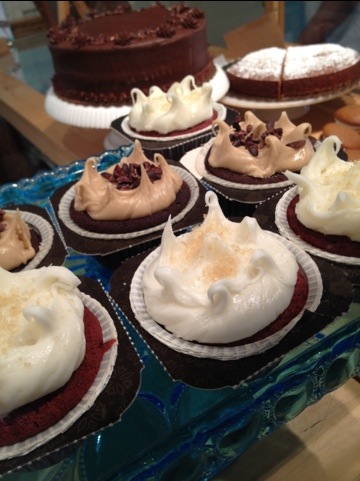 After parting with Kris and Amy, Gavin and I went in search of someplace to grab some grub before heading to check out Colleen and Tom's new apartment. Gavin discovered a Peruvian place and so we ate there.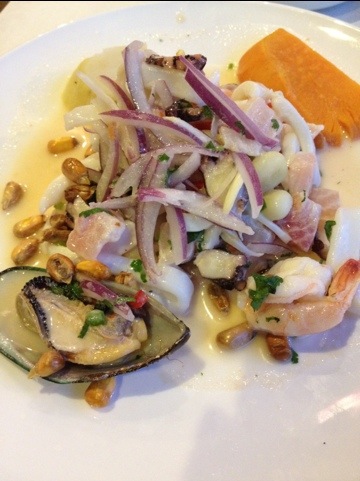 I had the ceviche in lime sauce which was really good. I want to look up a recipe for this.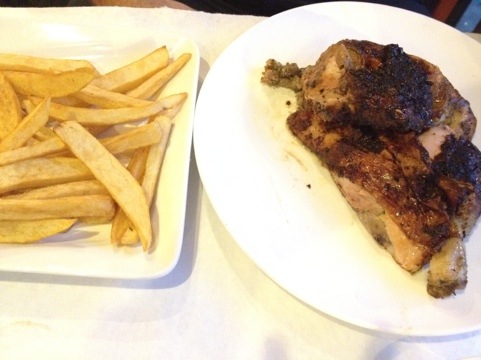 Gavin ordered chicken with fries.
After dinner, we picked up a bottle of wine and headed to the party. For more on the cupcake crawl, check out Amy's post, Moving Weekend + Crawling for Cupcakes.
Related posts: