Up until now, I hadn't really had the opportunity to give the invitations the love and attention they really deserve. This week, when I was flying back from a client meeting in Atlanta (en route to Aunt Mary's funeral), I had the one element I was missing before: time.
I went through all of the fonts on my computer and picked out my favorites. Then I got to work with the layout and hierarchy.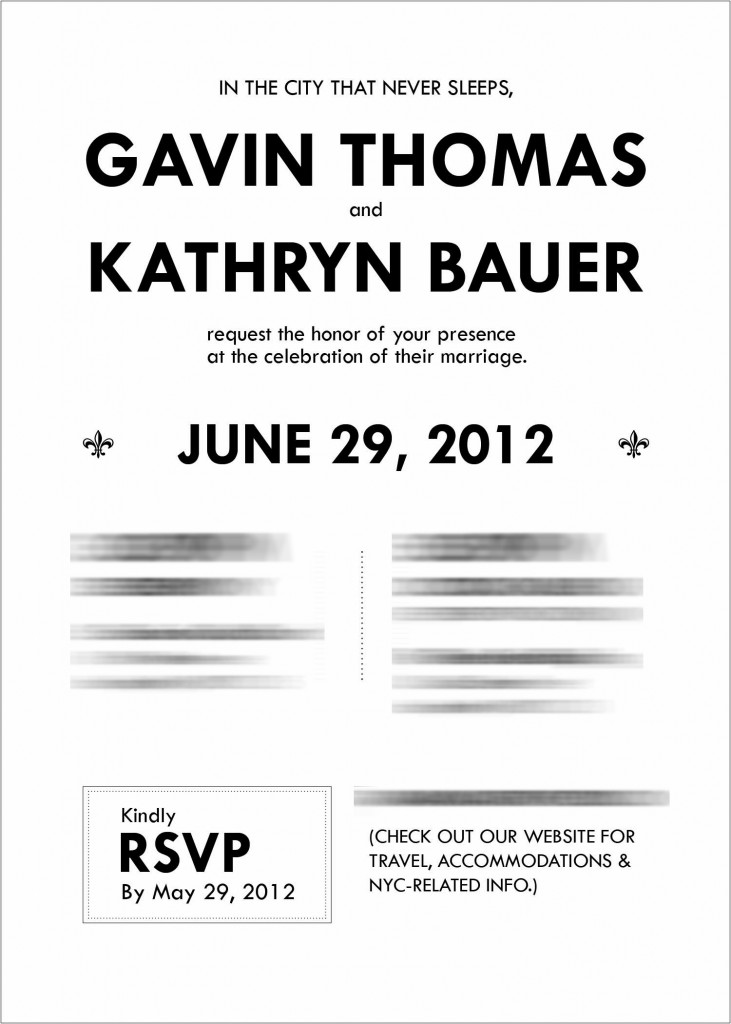 I'm really happy with these. Gavin likes them, too.
I got the paper for the invitations on Saturday and then went to the Paper Presentation to pick up some envelopes.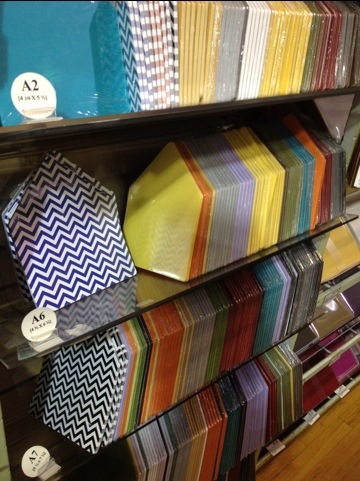 Related posts: