(Continued from Part I)
The moms wore matching corsages.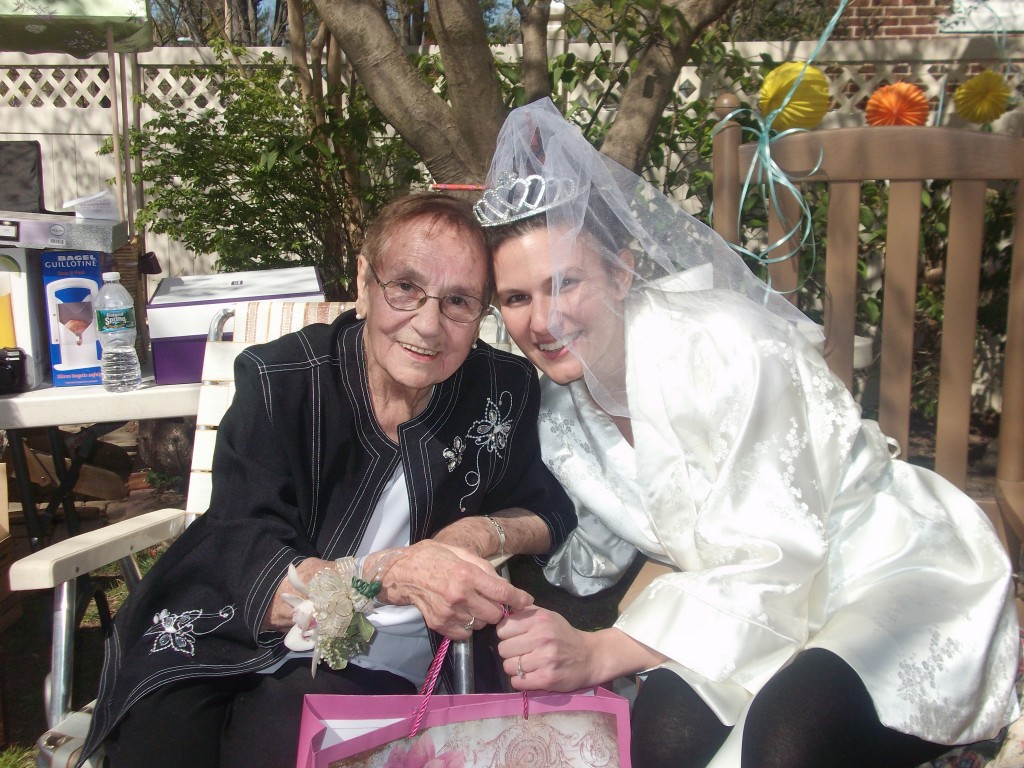 Momma and I had corsages, too.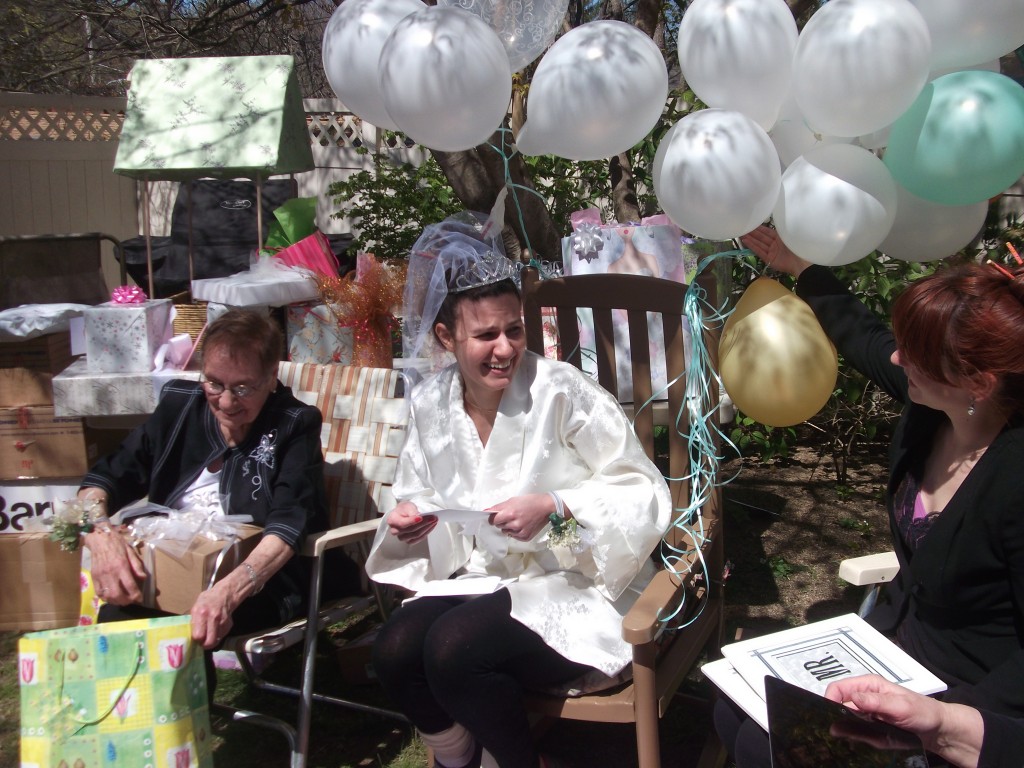 Momma helped me open the presents. Jessica organized them. Amy documented each and every one in a master list entitled," Yay Presents!!"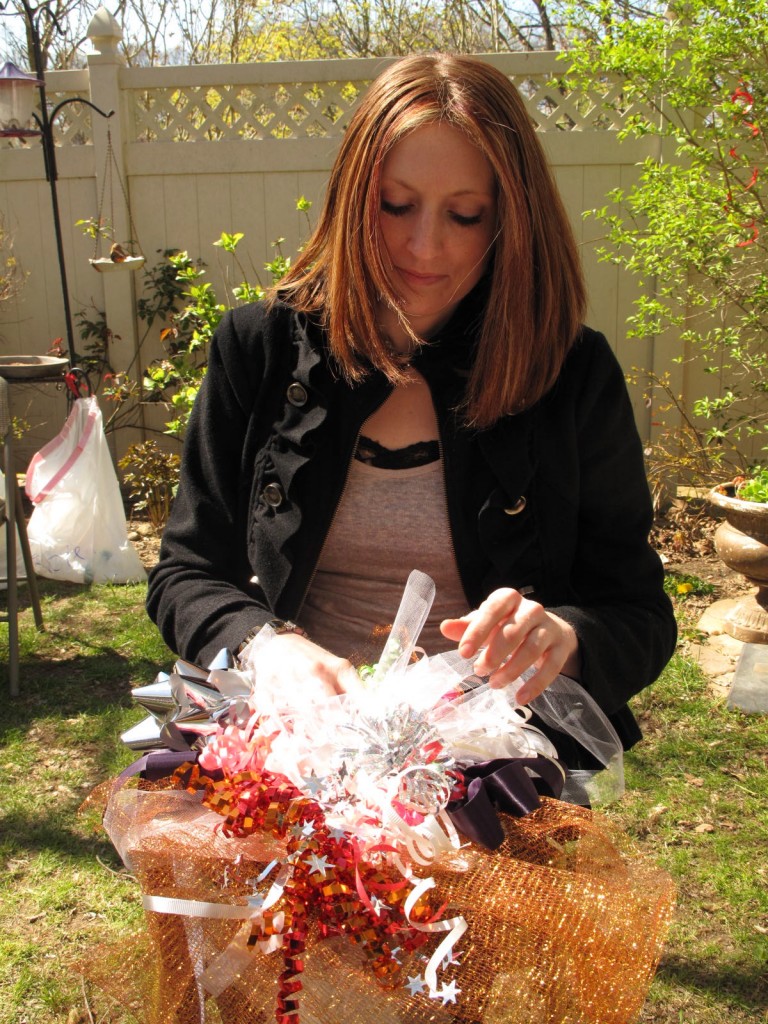 Janice made an amazing hat out of all the bows from the presents.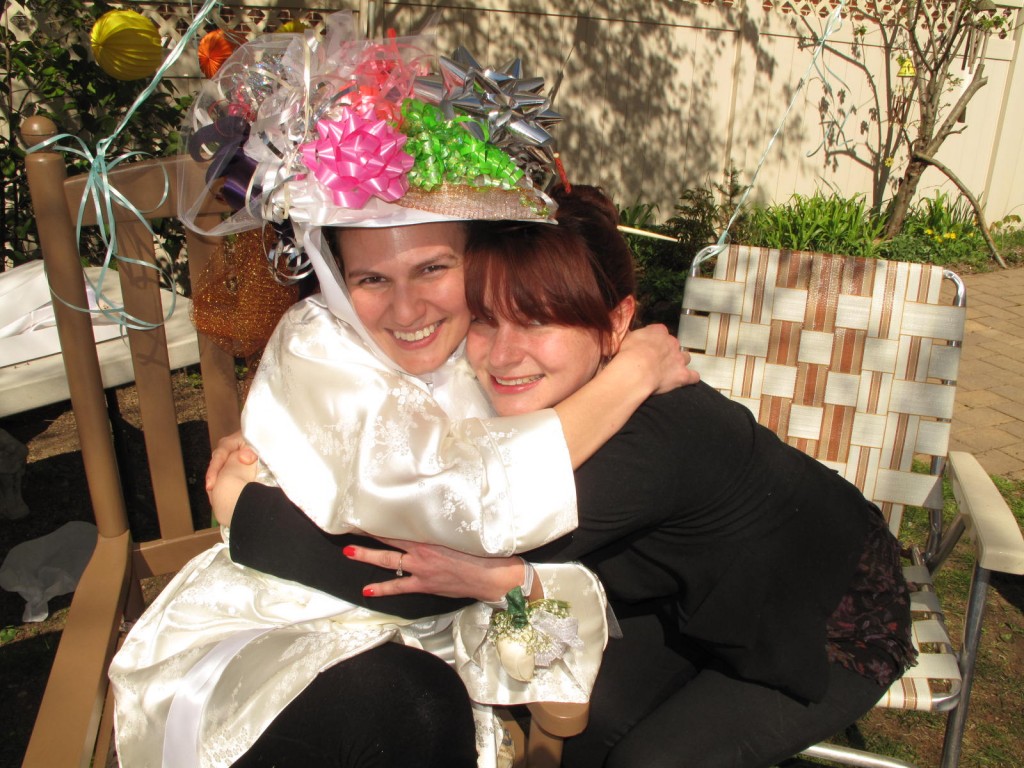 (Second hat of the day.) I have a similar photo from when I was about two years old and sitting in a box with ribbons on my head. Nearly three decades later, apparently not that much has changed.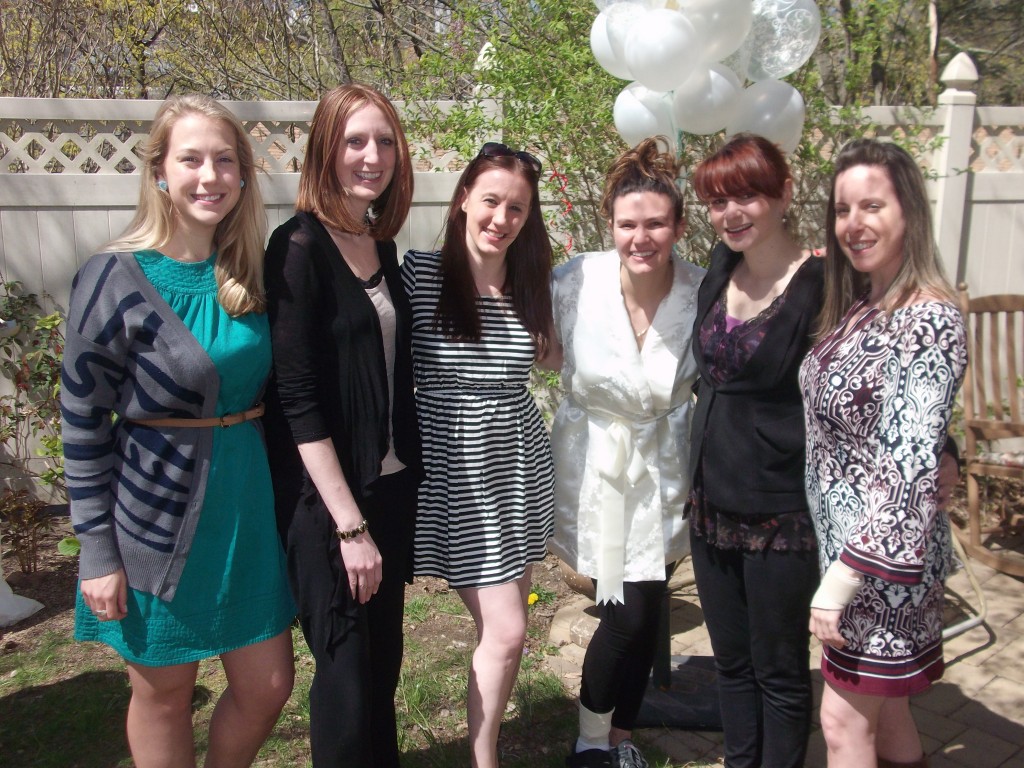 Almost all of my bridesmaids were there, which made it exceptionally fabulous.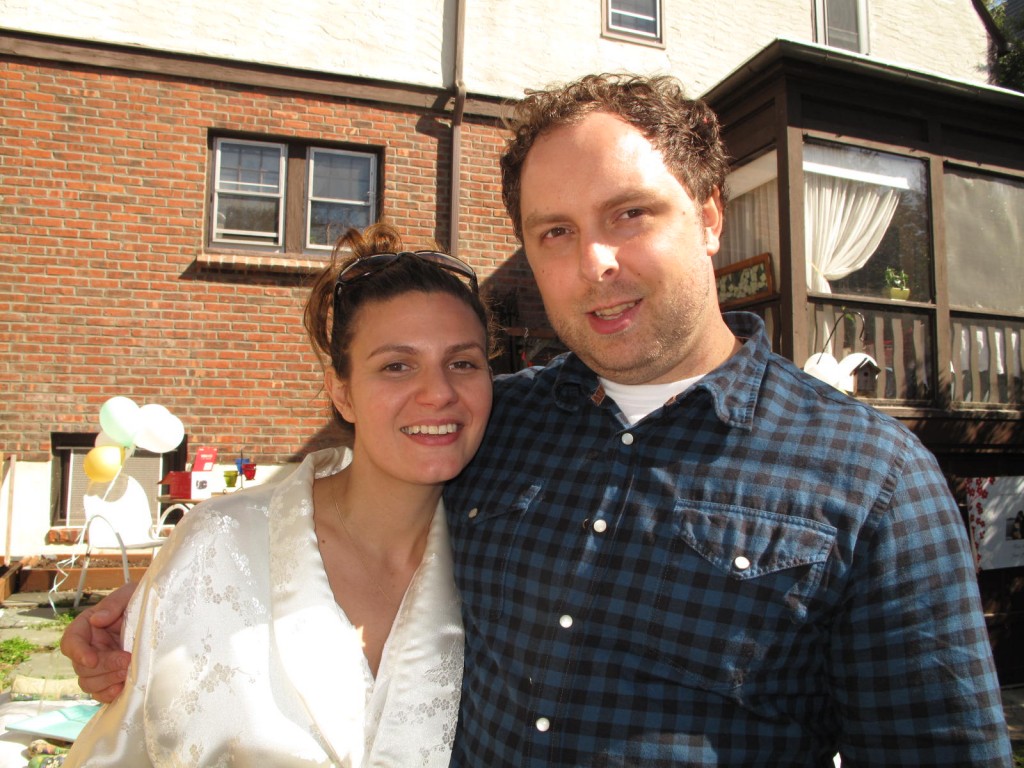 And last but certainly not least… Gavin!! I was really glad that the guys didn't get kicked out. I think it was fun to have them at the bridal shower.
Here are a couple of "behind the scenes" photos I got a hold of: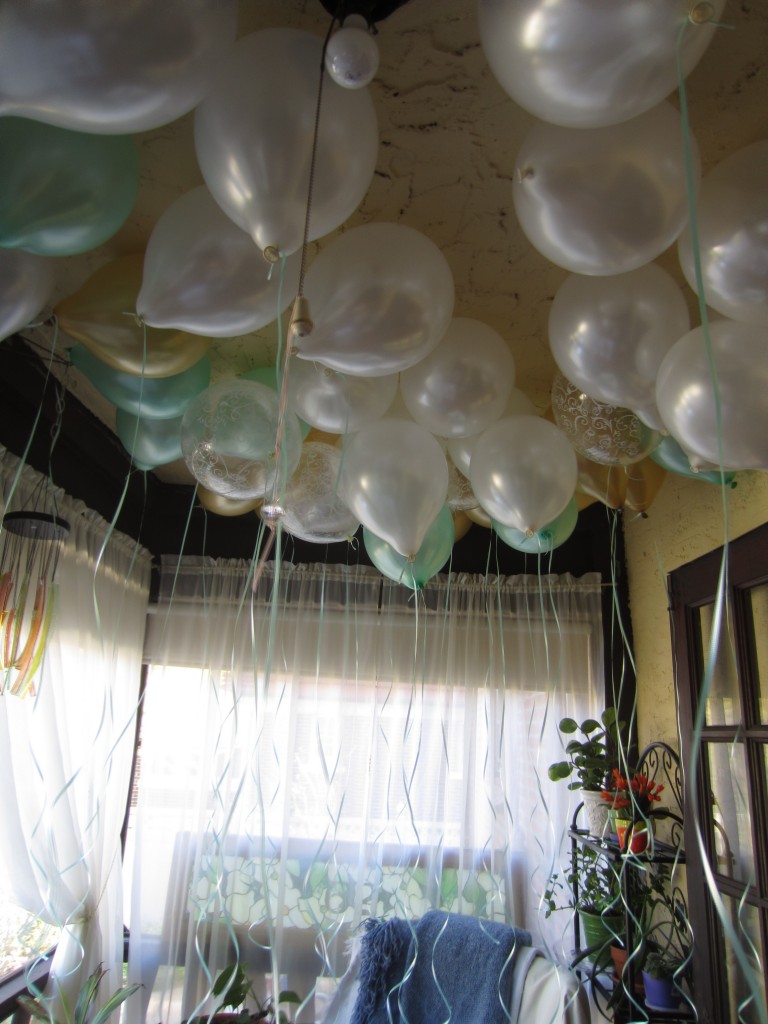 The Balloon Storage Room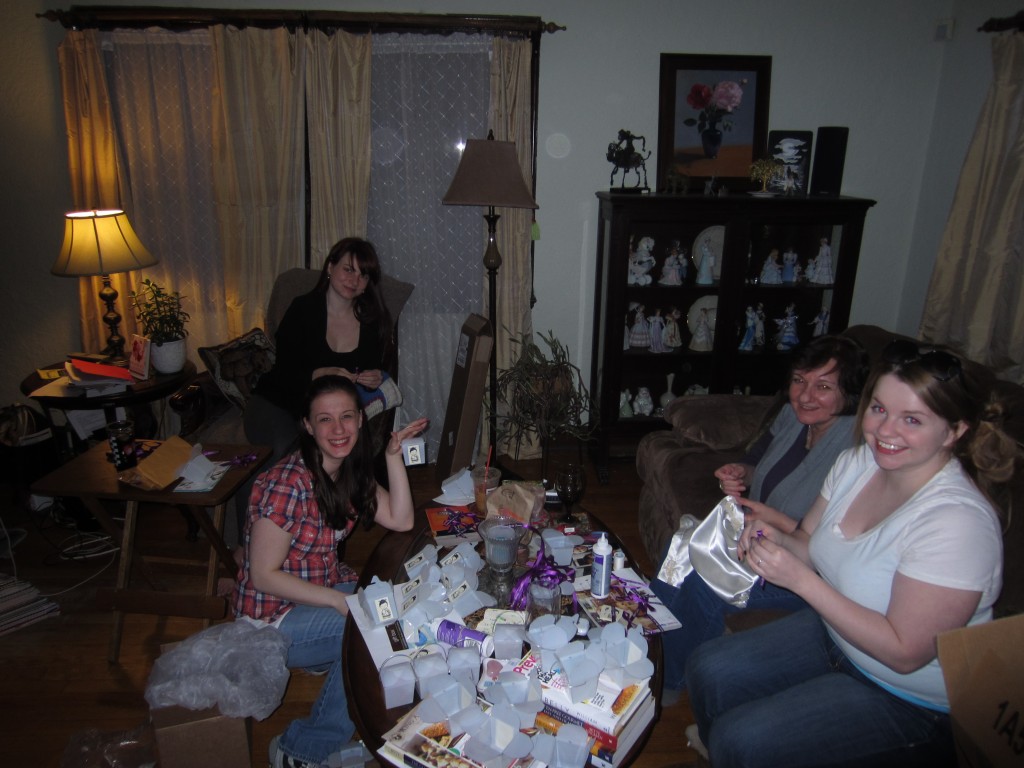 And the Prep Team
For more behind-the-scenes stuff, check out my mom's blog: Big Secret's Out!
Related posts: