Friday night, after a long week at work, I came home to do a wedding hair trial with Meagan. On Saturday, I was at work all day then went to an for art & technology exhibition thing for work. Afterward, Gavin joined for a late night dinner with me and my coworkers at the Loreley bier garten.
Sunday went pretty much the same except with an added trip to Westchester squeezed in. I went to work (again) then left at 3:30 to pick up bridesmaid dresses at the apt, ran to the station (8 min. mile, ahem) to make the 4:35 train. I took a quick shower while Victoria tried on her bridesmaid dress with my mom.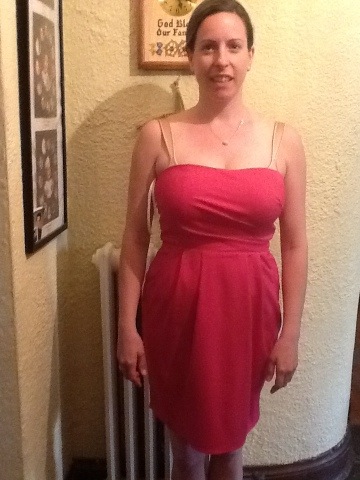 My dad drove me back to the city at 5:30pm through horrendous traffic so that I could be home in time to get ready for a launch party for one of the magazines Gavin shoots for that started at 7pm. It was in Soho.
Since I wasn't in the mood to drink (especially on a Sunday night), I had the promotional vitamin drink, called Mercy, instead.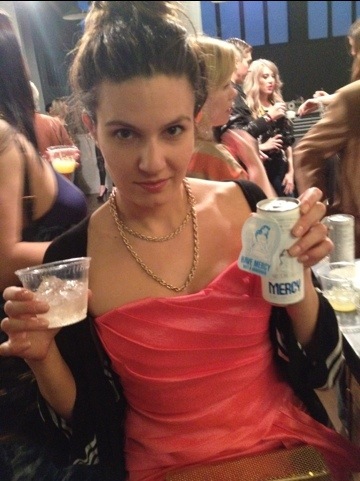 By 11pm, we were back at the apartment and I was just about ready to pass out.
Related posts: