I owe well over a hundred thank you's to everyone who was involved in making this day not only happen but be the most well-organized, detail-oriented, thoughtful, beautiful and ultimately super fun bridal shower that I could have ever imagined. From planning and preparation to the actual day-of responsibilities, these guys really knocked it out of the park.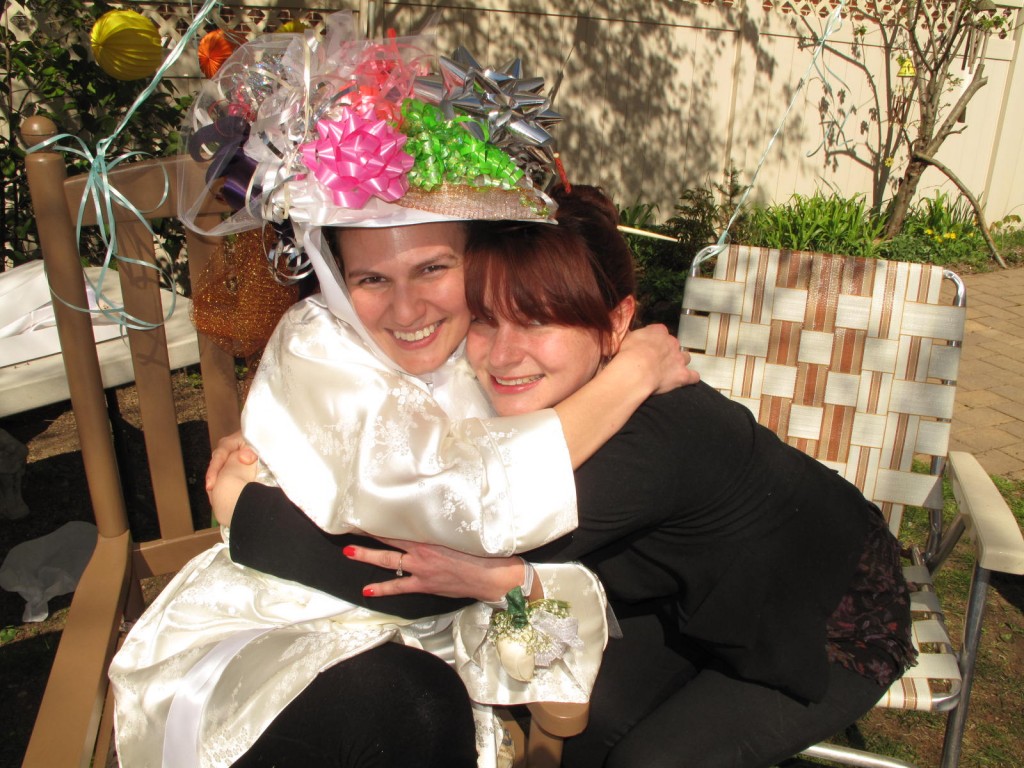 From what I've both heard and seen, here is the list of everyone who had a part in making this amazing event happen:
Executive Producer: Katie
Assistant Executive Producer: Mom
Coordinator: Katie
Assistant Coordinators: Bridesmaids
Creative Director: Mom
Creatives: Katie, Jessica, Amy, Janice, Nicole, Victoria, Karin
Production Team: Katie, Jessica, Amy, Ashley, Mom
Publicity Director: Katie
Print Design: Mom
Audio Engineer: Jim
Floral Arrangements: Jim, Mom
Chefs: Mom, Amy, Momma
Cooks: Jeremy, Katie, Ashley, Amy
Cake & Cupcake Design: Mom & Momma
Additional Food/Drink: Mrs. Thomas, Aunt Joan, Jeremy, Victoria, Katie
Culinary Quality Control: Dad
Wardrobe Stylist & Fashion Design: Mom
Costume (Hat) Designer: Janice
Gift List Management: Amy
Official Gift Presentation: Momma, Jessica
Photography: Gavin, Katie, Jackie
Videography: Dad
Gift Storage & Organization: Dad
Transportation Crew: Dad, Katie, Jim, Mr. & Mrs. Thomas
Set-Up & Breakdown: Jessica, Katie, Amy, Jeremy, Kris, Victoria, Momma, Dad
Best Husband-to-Be EVER: Gavin
"Most Distance Traveled" Award
First Place – Jessica from London, U.K.!!
Second Place – Mr. & Mrs. Thomas from Rochester, NY
Third Place – Aunt Lynn from Binghamton, NY
More to come as I gather photos and mentally digest all the wonderful things that have happened this weekend. (Gavin also got baptized!) Thank you again to everyone. Amazing. Simply amazing.
Related posts: