On April 7th, I went up to my parents' house for another dress fitting. Little did I know, there was a surprise bridal shower awaiting me. Although, once my dad told me to go into the backyard to "check out the BBQ," I had a feeling something was up.
Then I saw all of the people standing there and the photos of me and Gavin on a little clothesline.
The biggest surprise of all, however, was seeing Jessica standing there. I did not know that she was going to be in from London. Turns out, she made a special trip just for this. We hugged. We cried. Actually, I think most people cried.
And then we did a round of hugs.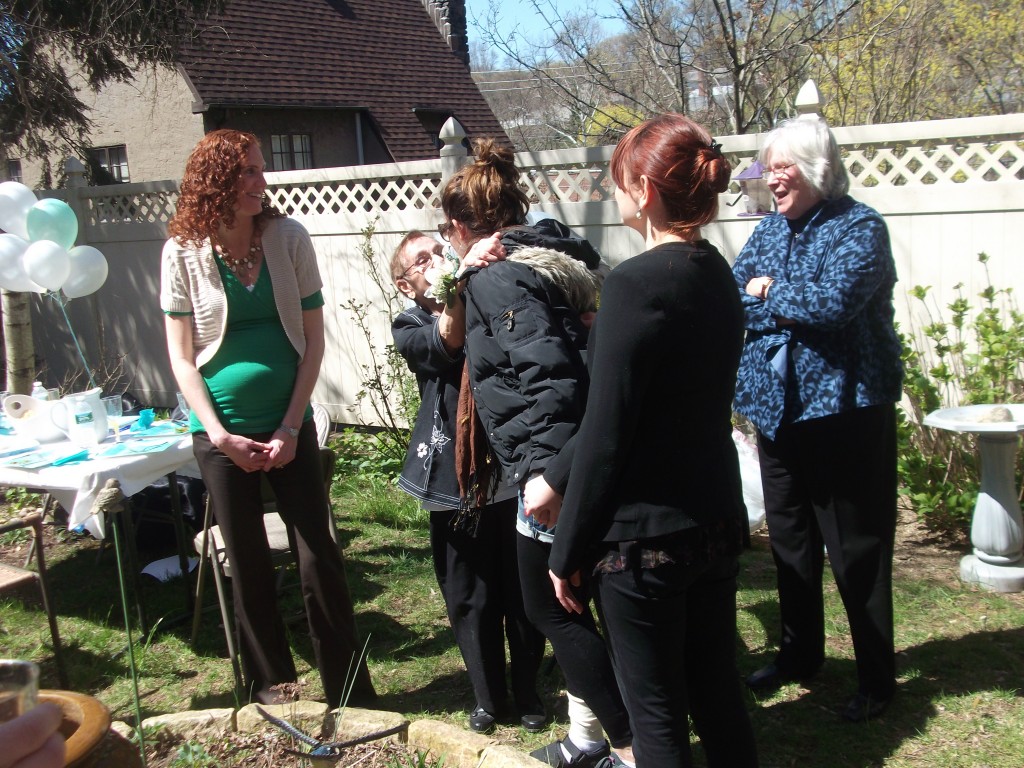 So many people were there. It was wonderful to be surrounded by both of our families and friends who had gotten together to celebrate us "getting together."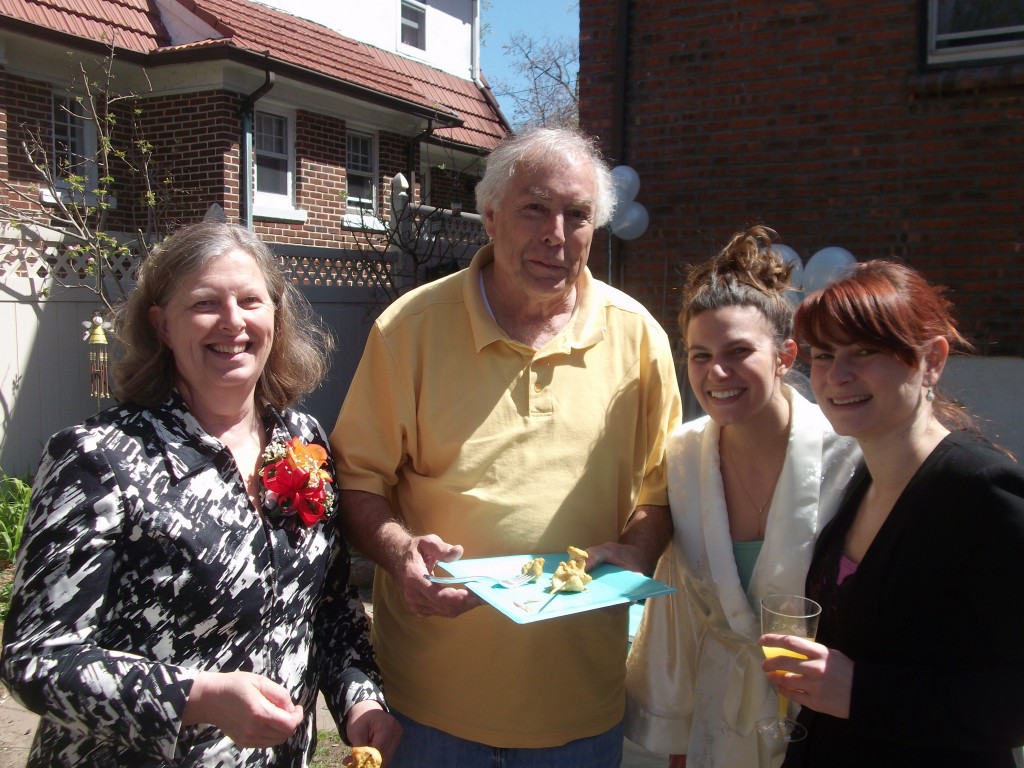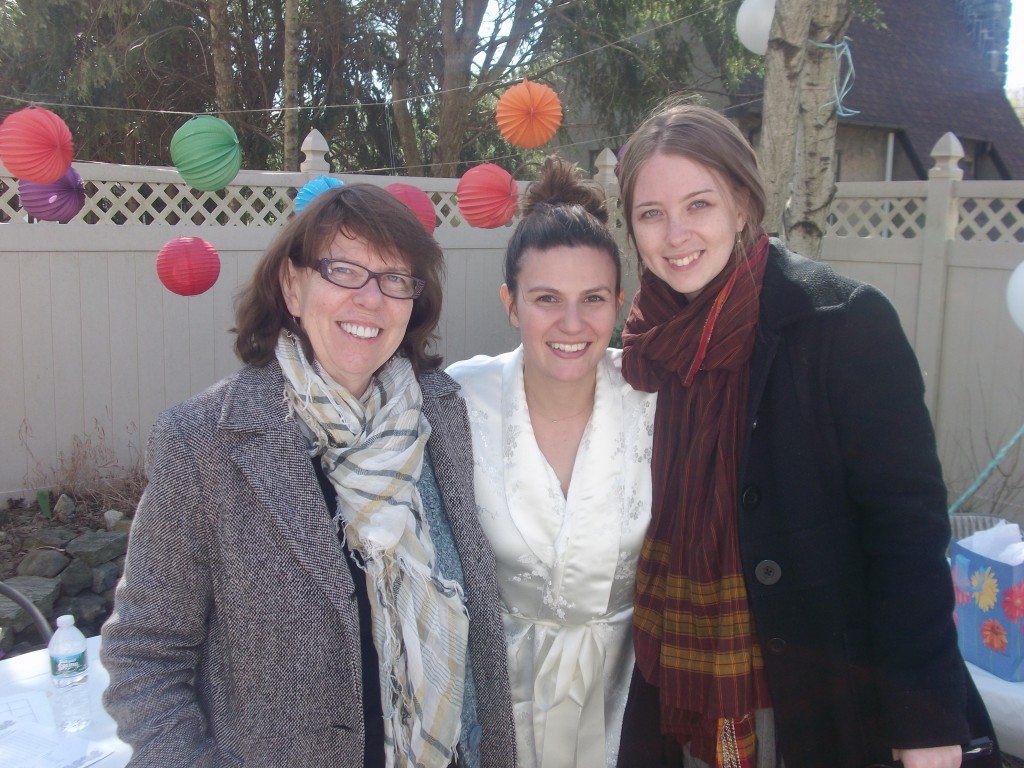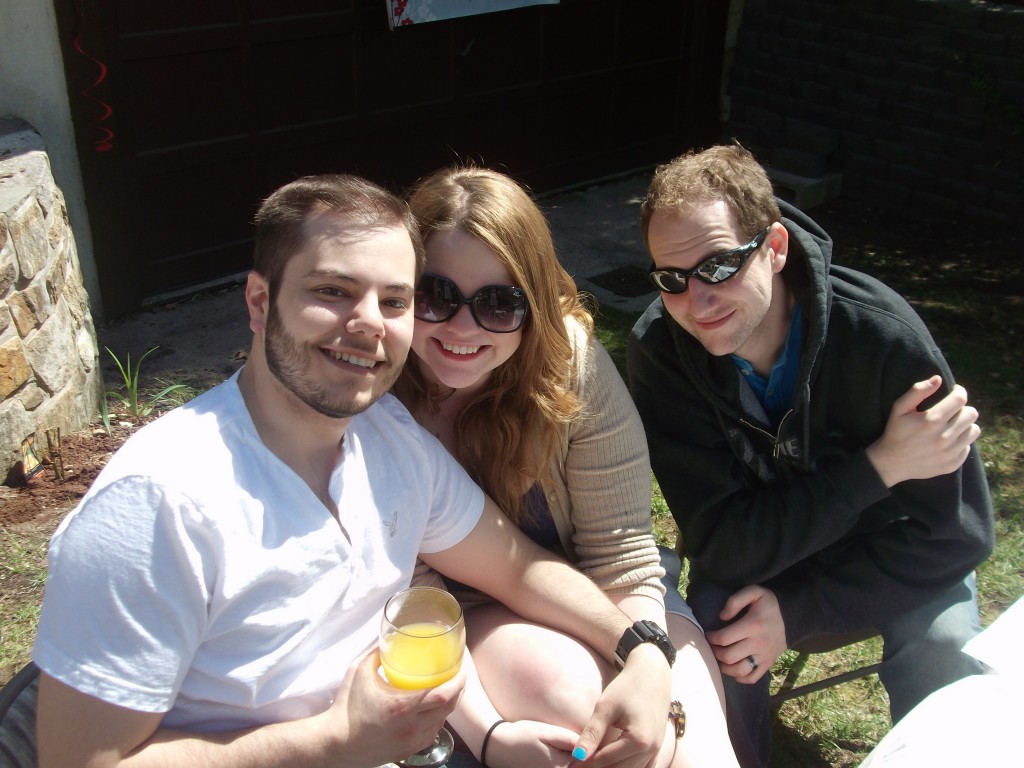 The setup was amazing. Not a single detail went unaccounted for: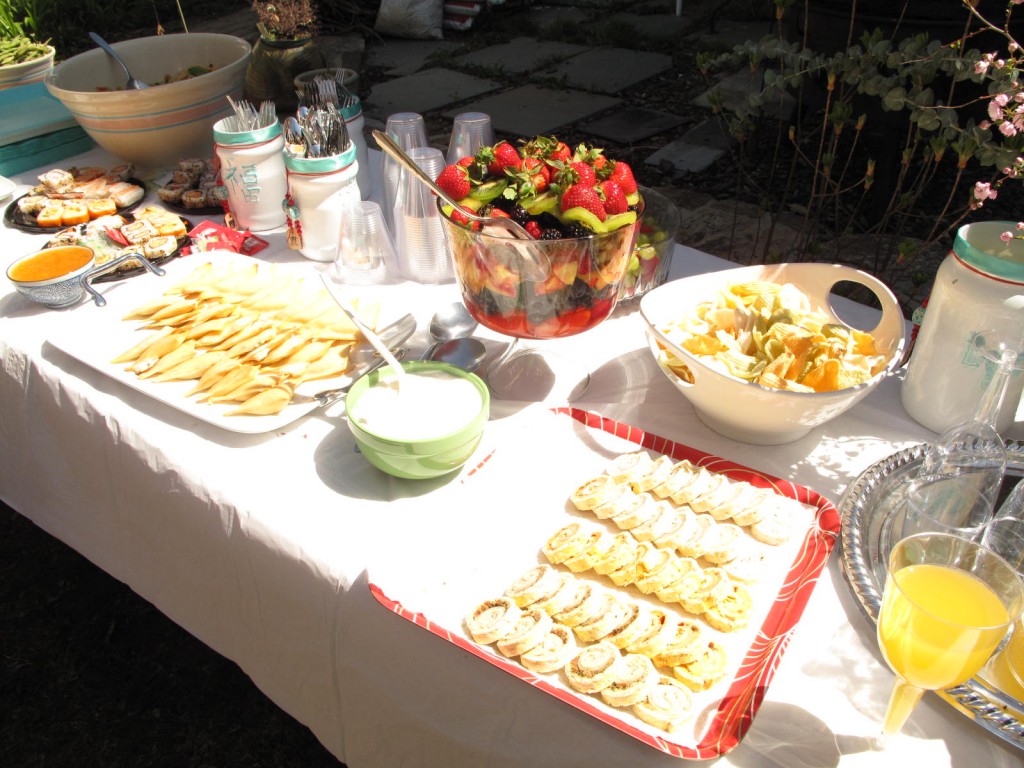 (everyone who made this day happen and who made it so special: my mom and bridesmaids, along with many others, made sure of that!)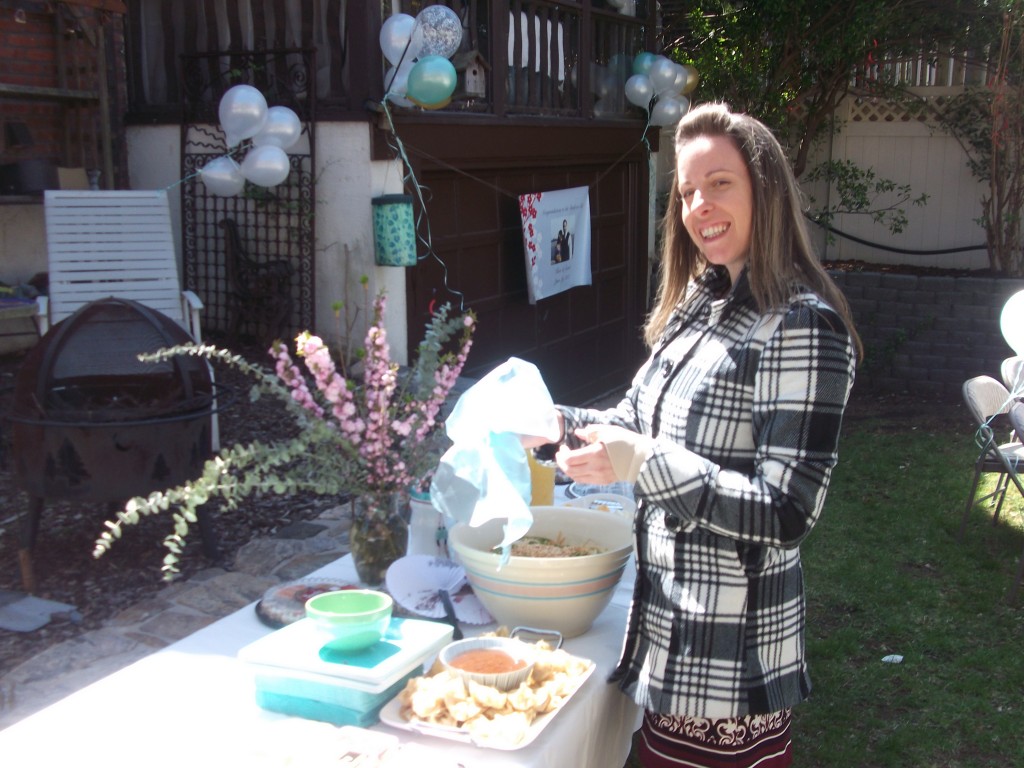 from food selection to the containers the forks and knives were displayed in (each with a Chinese symbol with the translation on the other side;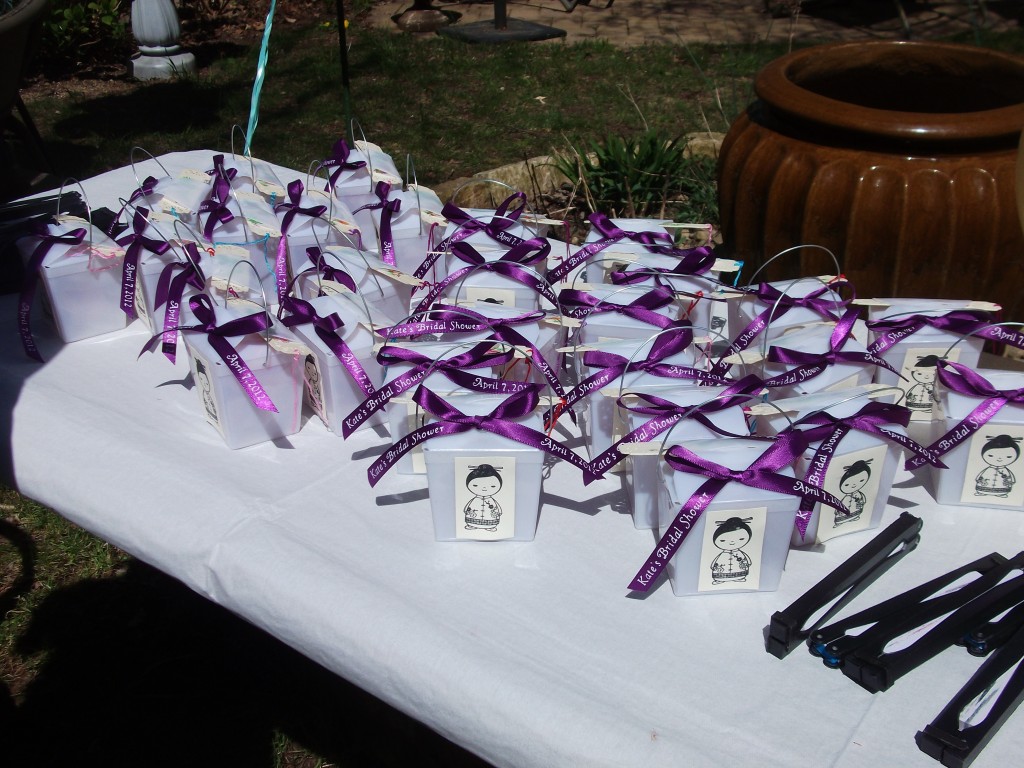 to favors in little takeout containers with custom bows that said "Kate's Bridal Shower April 7, 2012" and red fortune cookies inside with custom sweet sayings (and Asian folding fans!);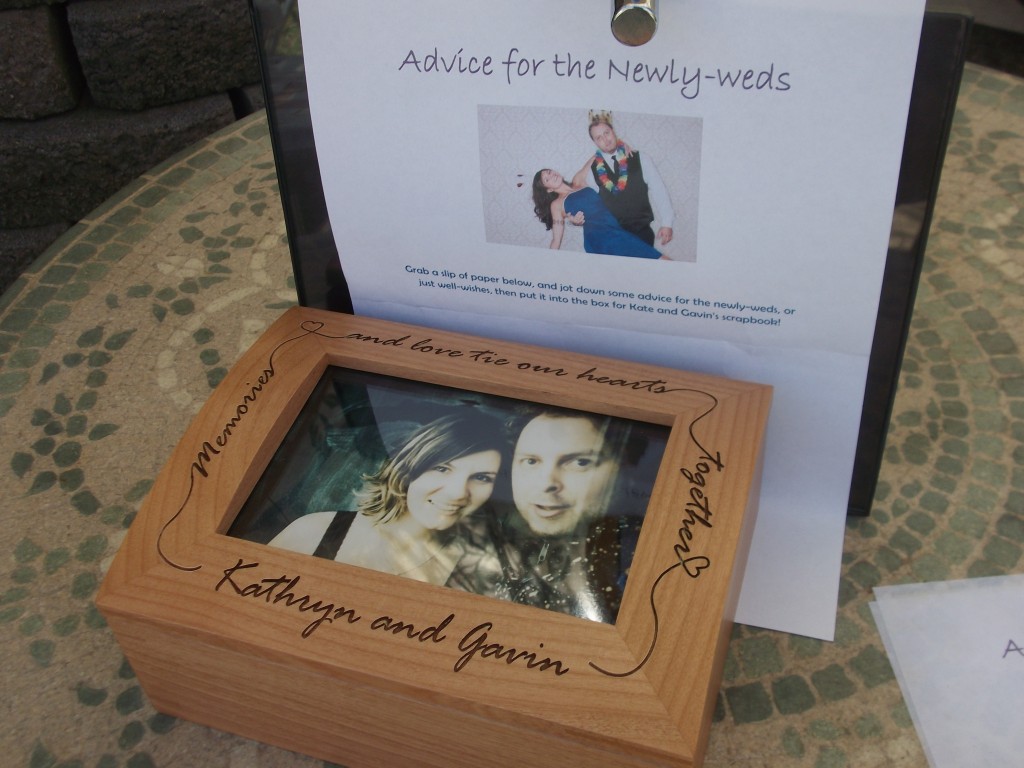 a box with our names on it and a photo that was filled with advice from everyone – there was a common overall theme but I'd like to keep this blog PG-rated;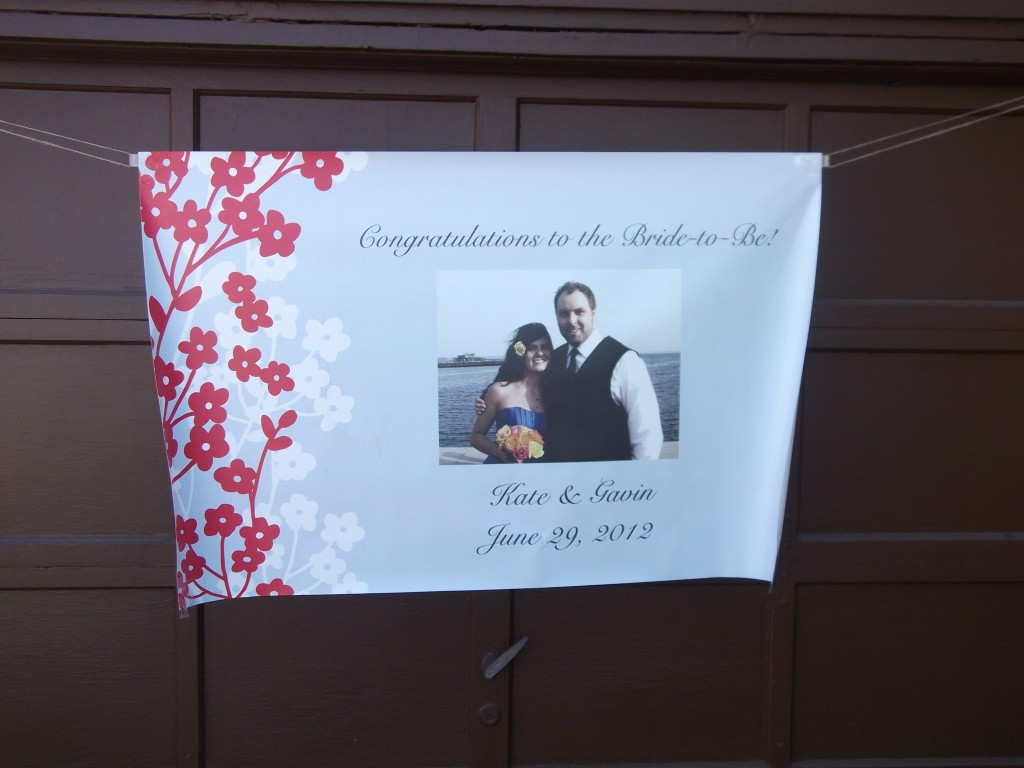 and let's not forget the banner across the garage. There were also chop-sticks in colorful wrapping, square paper plates, helium-filled balloons hanging from practically everywhere and lots and lots of colorful lanterns.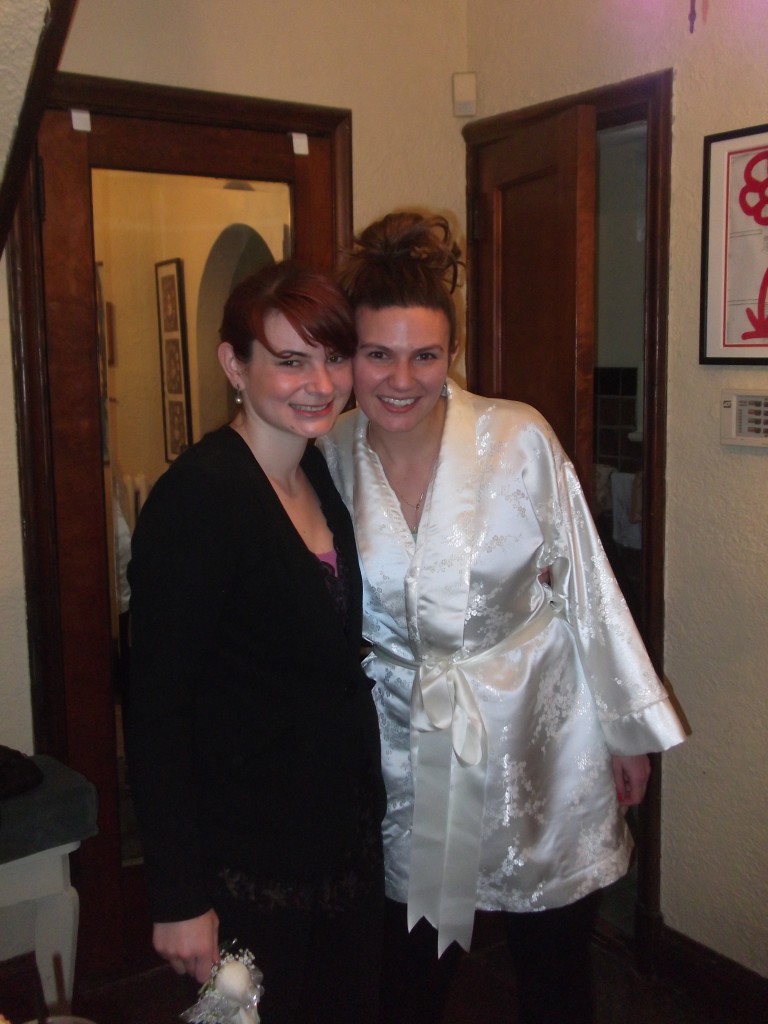 After the initial surprise, I went inside the house to put my stuff away. My mom then gave me a kimono that she had made for me to wear. (Good thinking, Mom. I definitely wasn't dressed for the occasion; I rolled up in the usual, disheveled Saturday afternoon, dress-fitting outfit.)
Related posts: