In case there was any question as to what I do when I go into work on the weekends, I thought I should point out that its actually pretty hard work … to race a mini motorcycle with a sprained ankle in a jumpsuit.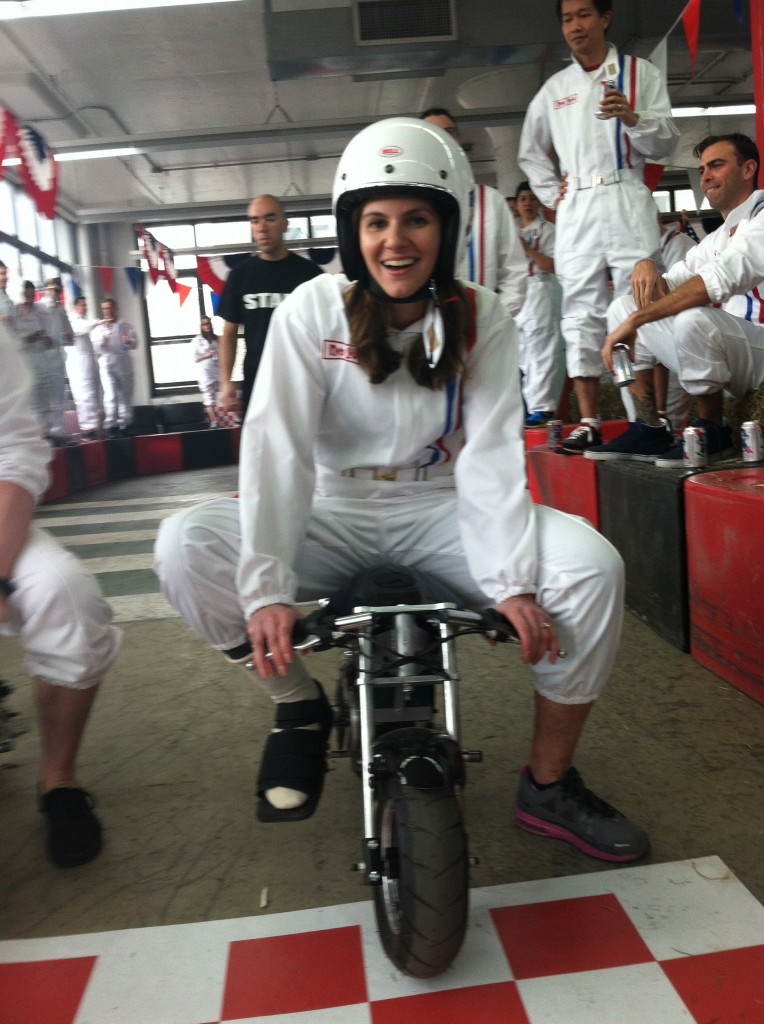 (Thanks to Victoria for the photo, which she immediately emailed to Gavin.)
That said, I should also acknowledge the fact that this is an annual event to celebrate the date in which the company was founded. I do actually work and not play (for the most part.)
On a somewhat related topic, I'm now wondering if Gavin and I can find a creative way in which to celebrate our wedding anniversary each year.
A friend of mine and her husband take an annual vacation every year to celebrate their anniversary. What do you (or would you) do to celebrate yours?
Related posts: