As part of the loooooooong journey we've both taken to get married in a church – which began at Annunciation (R&D), then went to Corpus Christi (RCIA), hopped over to St. Saviour's (interview & soon-to-be-wedding) with a brief stint in Good Counsel, UES (Pre-Cana II) and coming up: St. Bartolomeo, Harlem (Pre-Cana I), we are finally entering into the home stretch.
Gavin is about a month away from getting baptized into the church so that we can get married in a church because that is extremely important to me (oddly, I know.) As part of his class, Gavin is also getting confirmed. And because he is getting confirmed, he will be needing a sponsor, or two (that person also gets to be sort of a godparent, as well.)
Enter Jim and Kris… the Godfather(s.) Cue Godfather theme song. Gavin asked BOTH of my brothers to be his sponsors/godparents.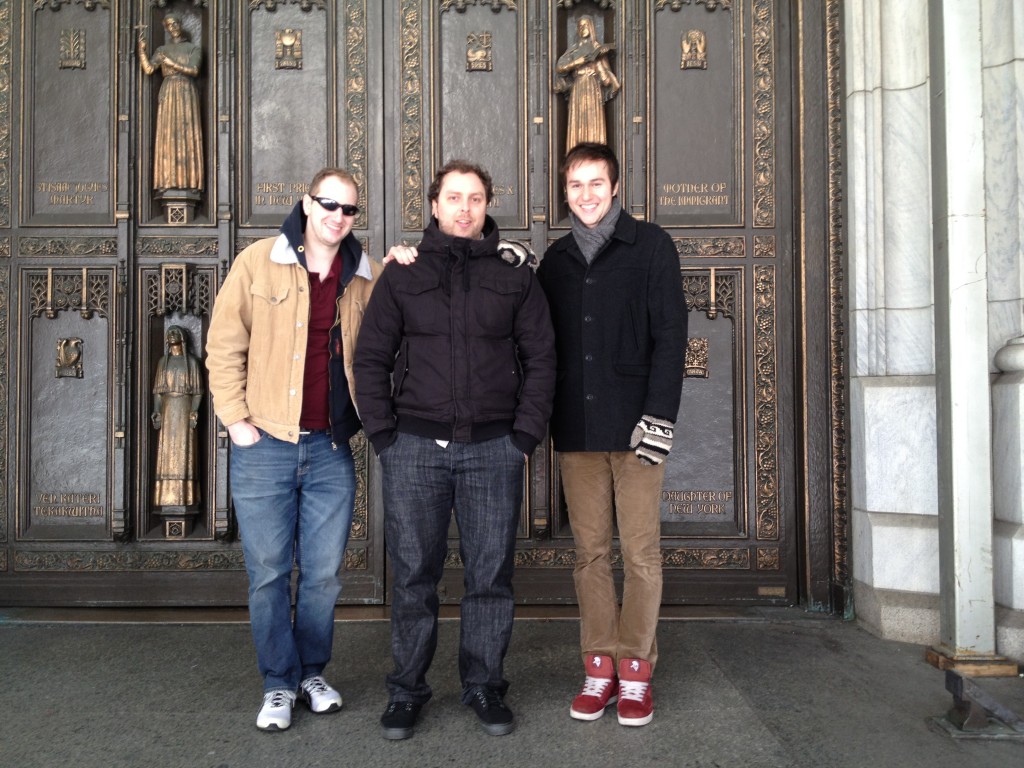 The day began in our new parish church in Harlem at around 11am. Then we headed over to St. Patrick's Cathedral for a larger ceremony at 2pm that was centered around initiating all of these people – around 750! – into the church. The ceremony was spoken in English, Spanish and Mandarin.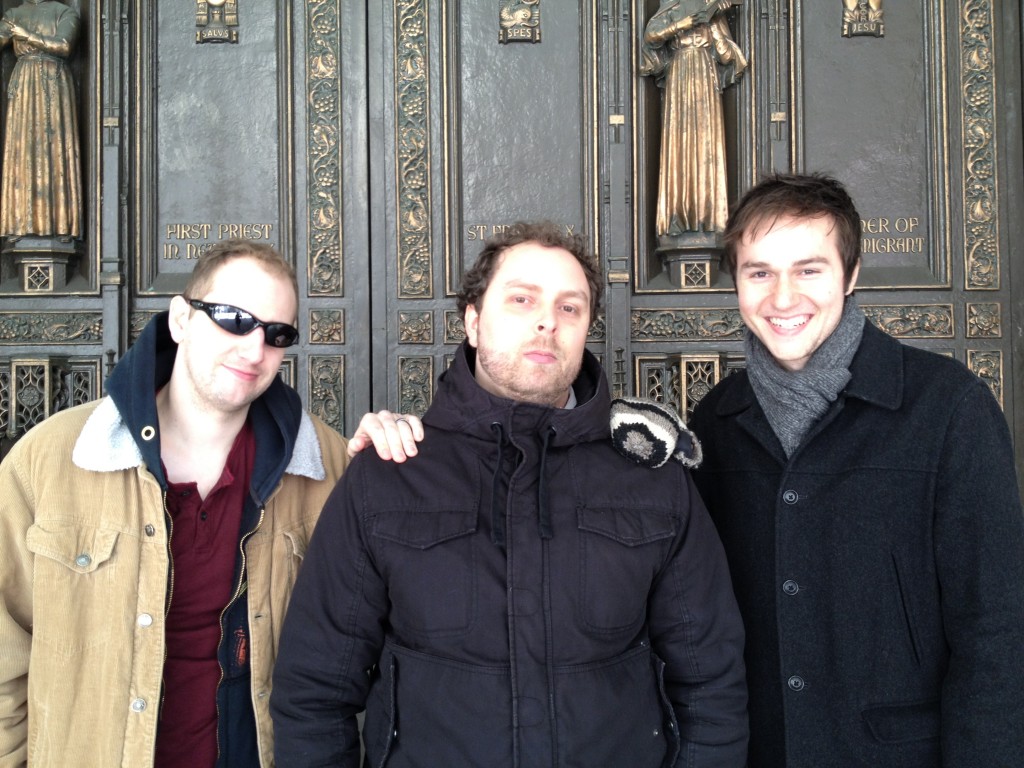 We stopped at Five Guys for some burgers (and a meatless grilled cheese with tomato for me) on the way there. Yum!
We're kind of a tech-savy group, if I do say so myself. Gavin checked into Five Guys on Foursquare. Kris instagramed Cardinal Dolan (*kind of* a celebrity in the Catholic church.) Jim was texting Katie while we waited for our food and I emailed photos of the flatscreens to Dad (might have been during mass.)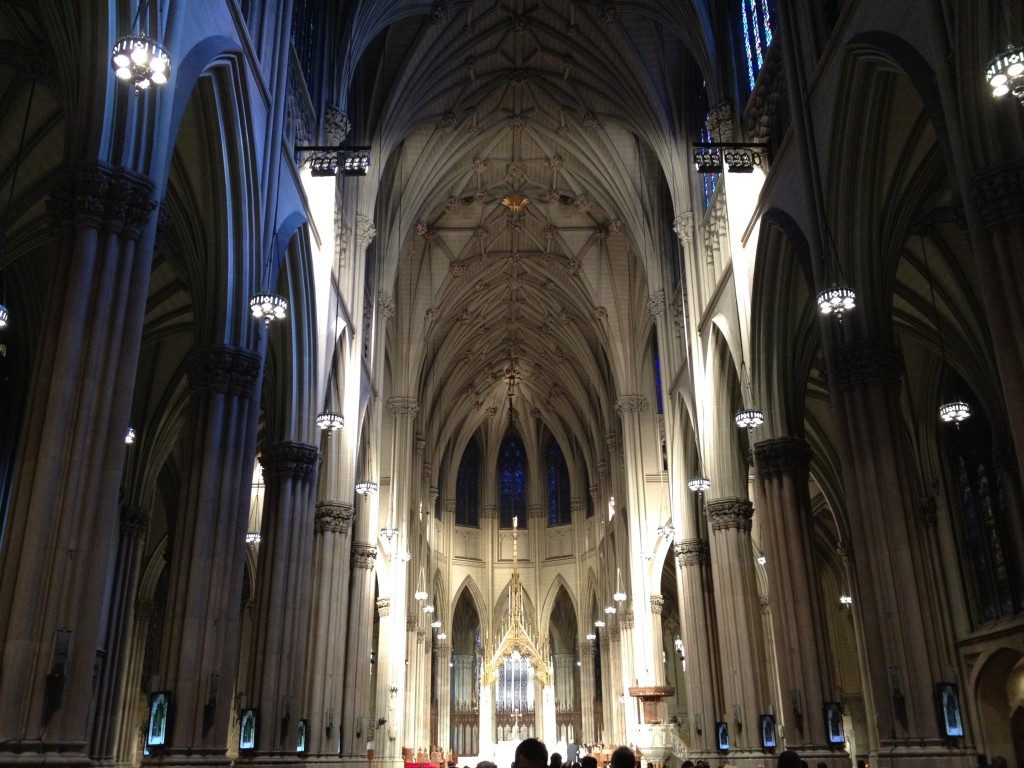 We were all like tiny little ants in this enormous establishment. Even though I wasn't allowed to sit with the guys, I did manage to snap a picture of the three of them up at the altar after they called Gavin's name. (Reference circled area in the photo below.)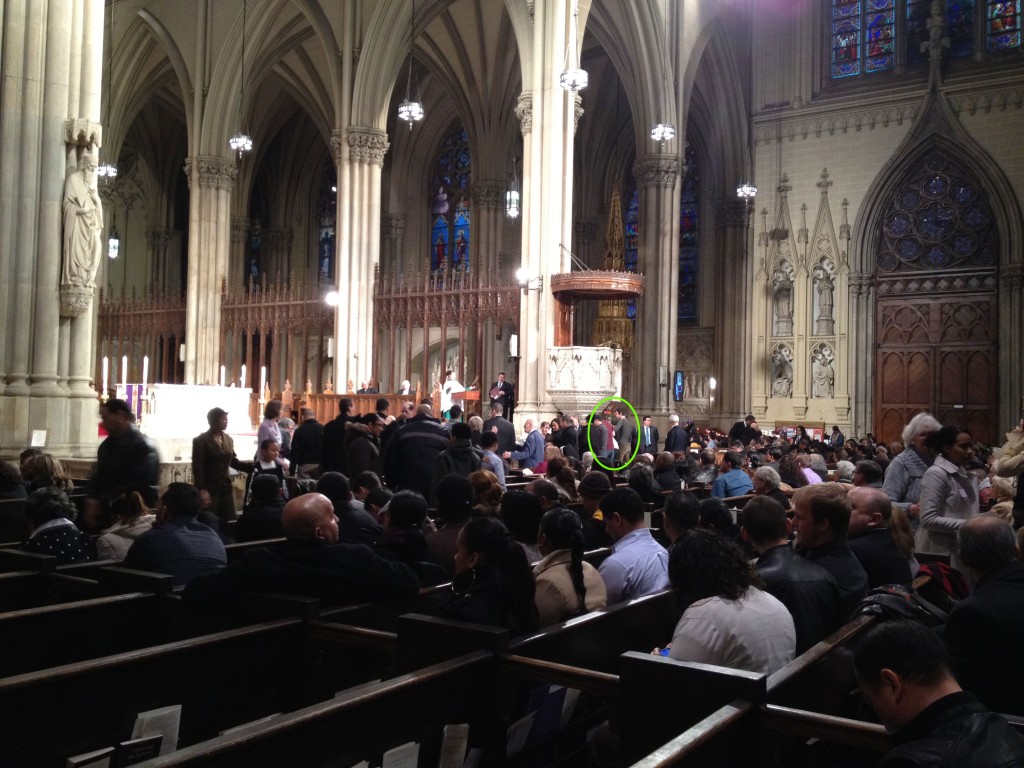 A few more weeks left to go and then it'll be the Easter vigil (the night before Easter.) A couple of months after that and we'll be married.
Related posts: