Last Sunday, I was resting from the big party we had with the family the day before. Since Gavin has been asking me about the registry, I figured now was a better time than any to get on that. Madison helped.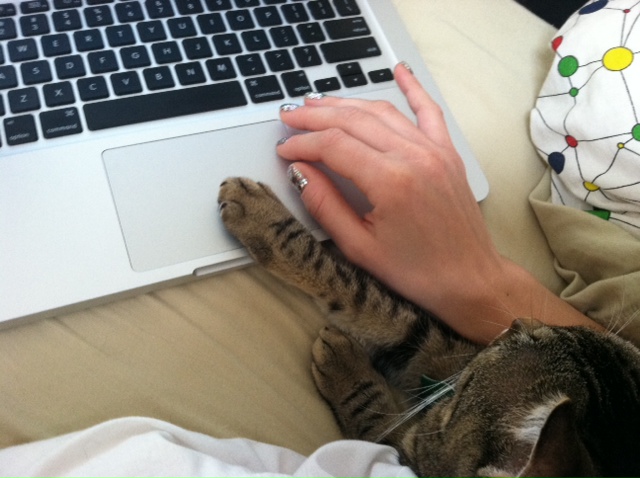 Gavin and I are very lucky for about a hundred different reasons. For one, we found each other. Jackpot! Also, we have a lovely home with two healthy, happy cats (our pretend children.) We are both employed, doing work we love to do. We have wonderful families and friends. The list goes on. That said, I struggle with the idea of listing out things that we need/want, since we both already have so much together. Oh, that and the fact that we do live in in apartment in NYC with limited space for any extra things.
Having that party was actually a great prerequisite for putting together a registry. Even though both Gavin and I keep saying that we already have everything we need, as it turns out, there were a few missing item in our kitchen: a spatula that doesn't bend when you try picking up heavy food, those large coaster-looking things that keep hot dishes from burning the table, knives that actually cut or maybe just a sharpener and a sieve (for when the coffee grinds explode out of the filter and you need to do emergency post-brew filtering.)
All in all, I didn't actually end up putting a lot stuff on our registry. But Gavin took a look and we really narrowed down to things we can and will use. It will definitely make our next family party a little more manageable.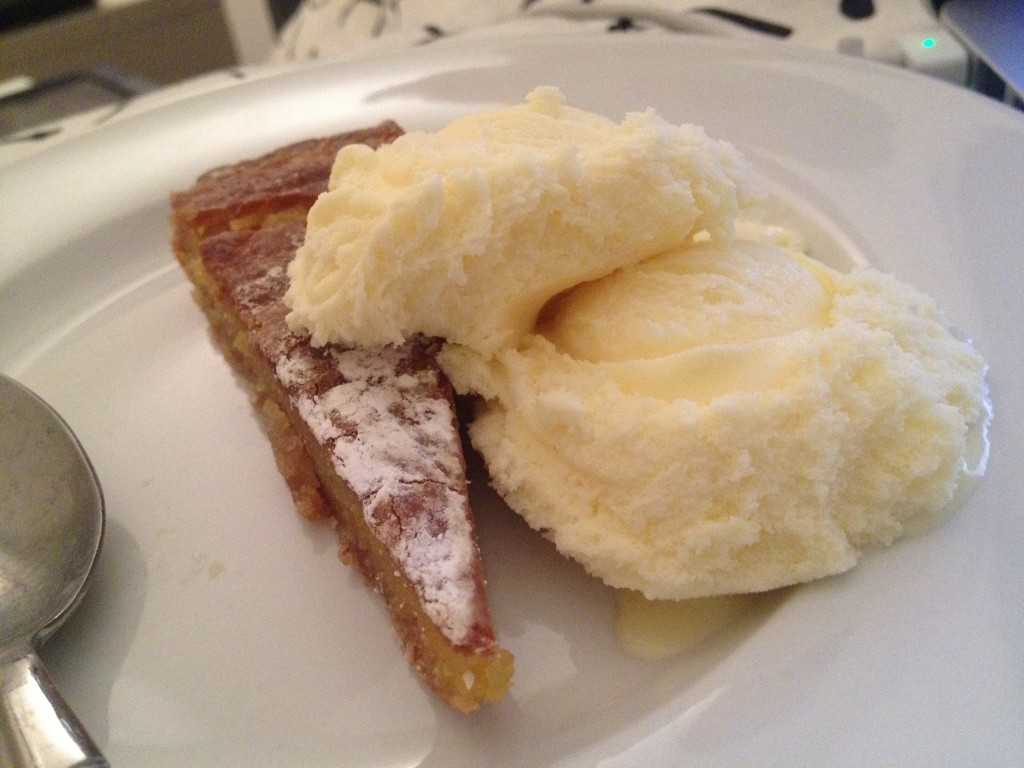 In addition to helping me refine the registry, Gavin also brought me some Crack Pie cookie from Momofuku (gift from someone who works there) with french vanilla ice cream. Yum! There goes my waistline.
Related posts: