On Saturday, Nicole and her friend, Sara, and I spent most of the day together. Toward the end of the afternoon, we had made our way downtown (from Alphabet City to Fashion District to midtown to the East Village.)
We passed by a thrift shop, called Cure Thrift Shop, on the way. The most magical thing happened: I finally discovered a place in NYC that sells vintage plates for $1 each. Score! I picked up nine of them. Best part about this (beside finding the plates) is that the proceeds go toward finding a cure for diabetes.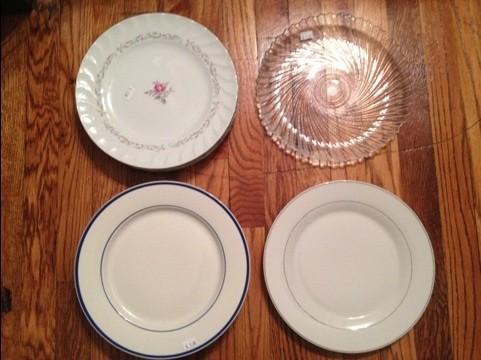 There is a total of 10 plates now in our apartment. Gavin's mom is holding onto the bulk of the plates that she's been collecting upstate. Once combined (and after we add a couple more sets), it should be enough for the entire reception.
Related posts: