After a pretty thorough exploration in the landscape of bridesmaid dresses (including online search, as well as an in-person visit), I decided to take my chances with a slightly different route.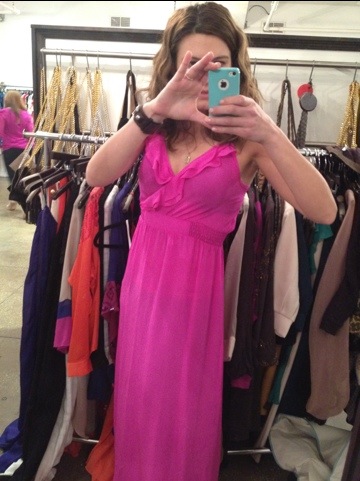 So I went back to the fashion district to meet up with my mom's friend Alexandra's daughter, designer of the Luna by Josandra collection. (Her showroom is actually right across from the place where my mom and I purchased the silk for my wedding dress.)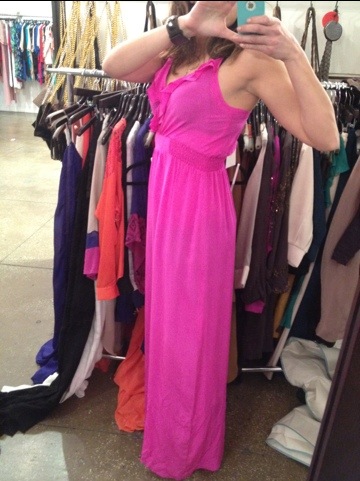 Josandra and I sat down to chat. She had so many great ideas about the style of dresses (which  work best for what body types), colors palette (she had an entire book of swatches), weight of fabric (and appropriate undergarments), etc.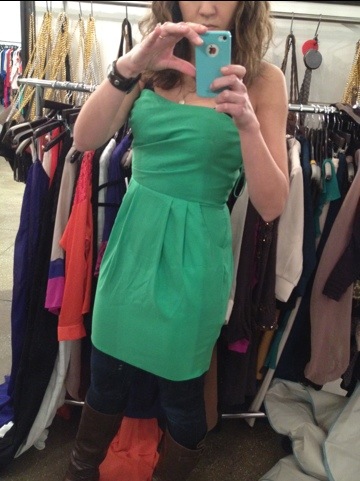 Josandra pulled some dresses from the rack for me to try on (in the makeshift dressing room in the middle of the showroom, comprised of two clothing racks.)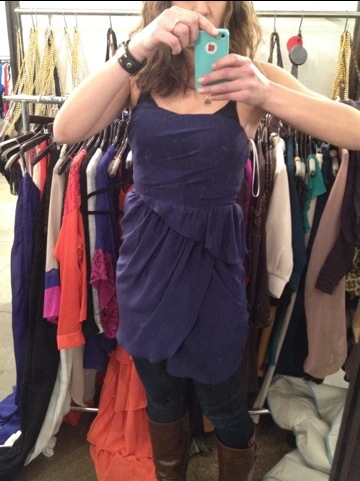 I love them so much, I want one for myself. (Watch out ladies, I might call you for a dress swap for upcoming cocktail parties…)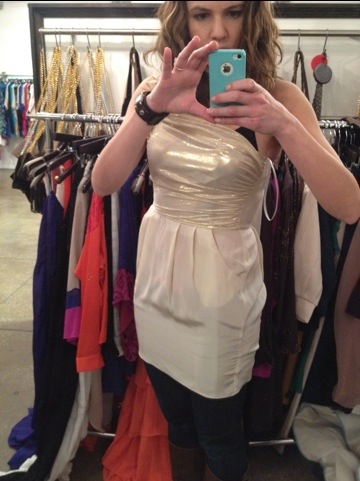 While most of the dresses were sample size, the last two were not. The gold dress is extra small. (She had to zip me into it and I was holding my breathe the entire time I was wearing it.)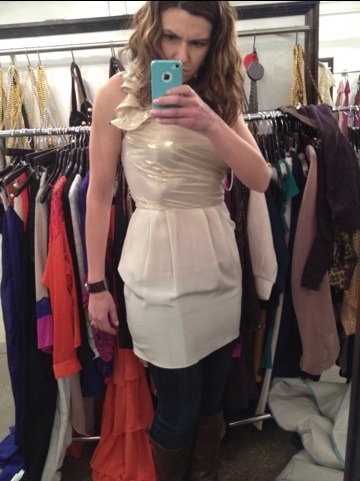 As for the metallic one, it was size large and so it was a little flappy on me. But you get the idea.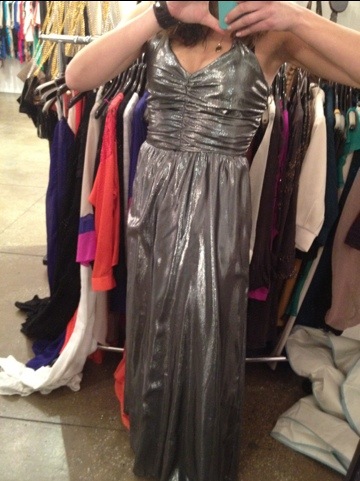 Josandra suggested a compromise between what Gavin likes (everything matching) and what I was envisioning (nothing matching) that sounded really elegant. She proposed choosing three different (but similar) designs – for the seven women – and a single color that would bring all the styles together in a cohesive look. Sold.
Now I just need to decide on a color.
Related posts: