On Saturday morning, Gavin and I went across town to Our Lady of Good Counsel for our first Pre-Cana class (or marriage preparation, as required by the Catholic Church.) We joked on the way over about how it was going to be a handful of other couples. One hundred and twenty people showed up.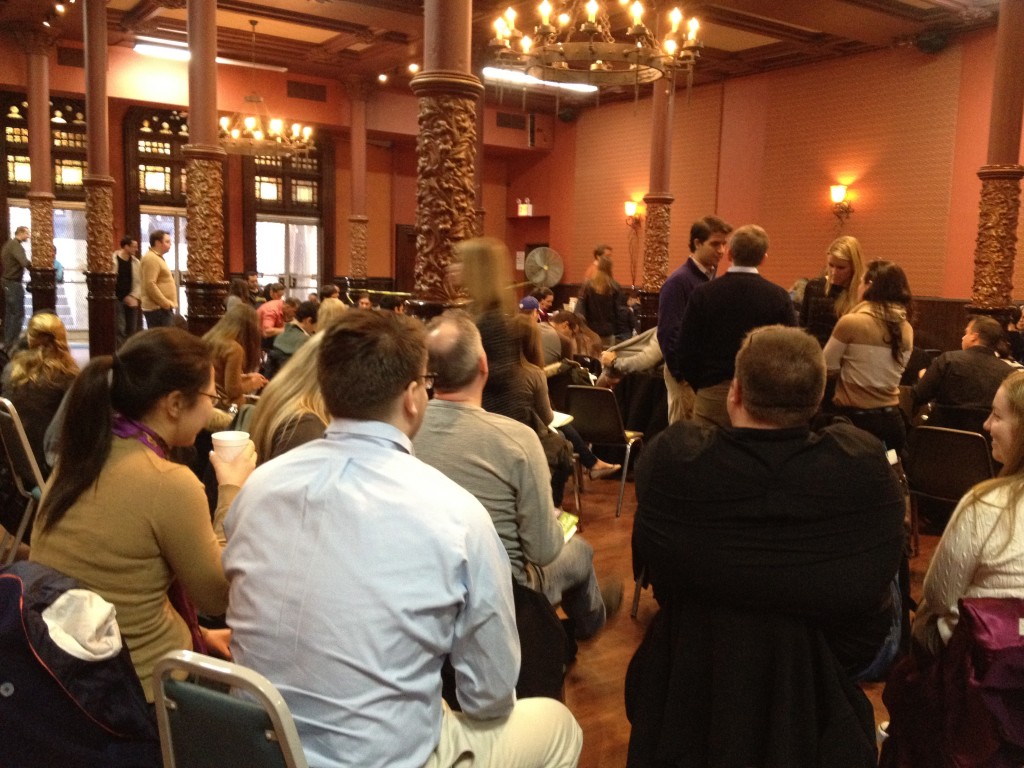 The course was taught by a married Catholic couple. There was a book that the lecturer recommended we finish reading before our wedding. We also received worksheets to follow along with throughout the day. Some parts of the day were interesting; others… not so much.
A lot of the focus was on staying together for life and what it means to be married. The questions were positioned to promote reflection on some pretty heavy topics (age, illness, finances, children, etc.)  Although we'd touched upon those topics before – in the nearly four years we've been together, a fair amount of the conversation was still very new to both of us.
Despite the fun that a couple can have talking about themselves the whole day, toward the end we both were a little jittery. Gavin and I were both relieved when it was over- if only because that meant we didn't have to sit in those plastic chairs anymore. The second and final portion of this course is scheduled for the first weekend in March (pre-March Madness, Gavin made sure of this.)
Related posts: