I got the most beautiful pair of shoes in the mail today. (Thank goodness for free shipping and returns. I've done this a few  times already.)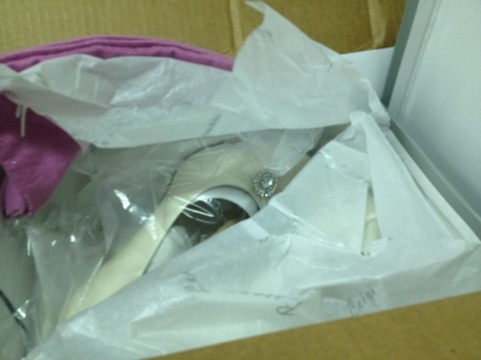 They're a little dark though. Gavin is concerned that they're not bright white. But my dress is ivory and these shoes are ivory ("diamond white," my mom confirmed.) And they're pretty close to the swatch. Well… it's debatable.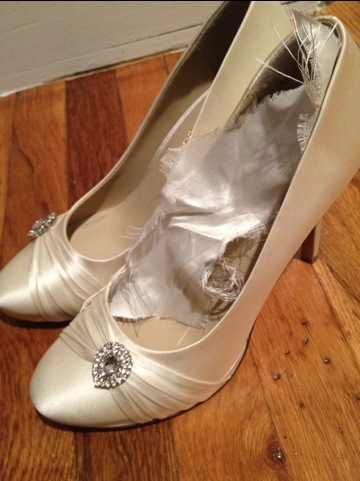 Anyhow, I'm going to hang onto these for awhile and see if I don't find something better.
Related posts: