Everyone gathered at Mom & Dad's for Momma's 90th (er, 16th) birthday party. When I say everyone, I do mean everyone. We had Mom, Dad, Jim, Kris, Gavin, Katie, Amy, Aunt Joan (Dad's sister), Uncle Tom (her husband), Janice (my cousin), Mary Jane (Dad's cousin) and Don (her husband), Ilsa (long-time neighbor), Susan and John (Katie's parents), Jeremy (Kris' BFF) and Ashley (Katie's BFF) who are now dating each other, and Jackie (Ashley's mom.)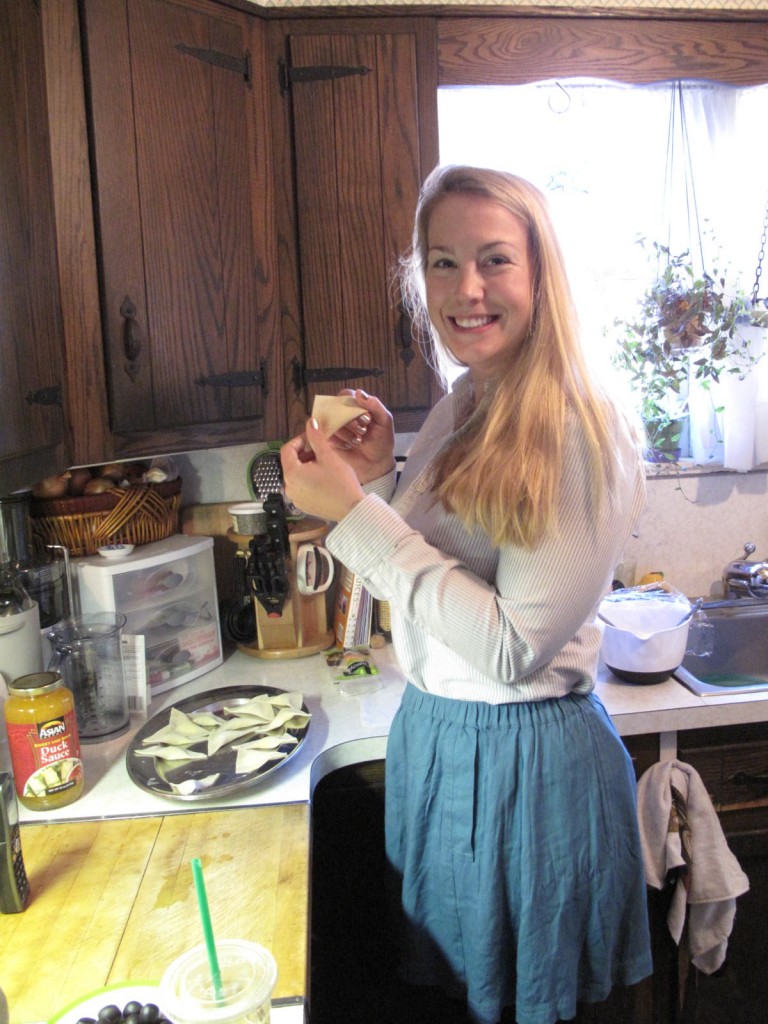 Almost as soon as we got there, Amy jumped in to help mom out in the kitchen. Mom had spent 6 hours cooking the day before so I'm sure she was beyond grateful for a helping hand- plus Amy is a super chef.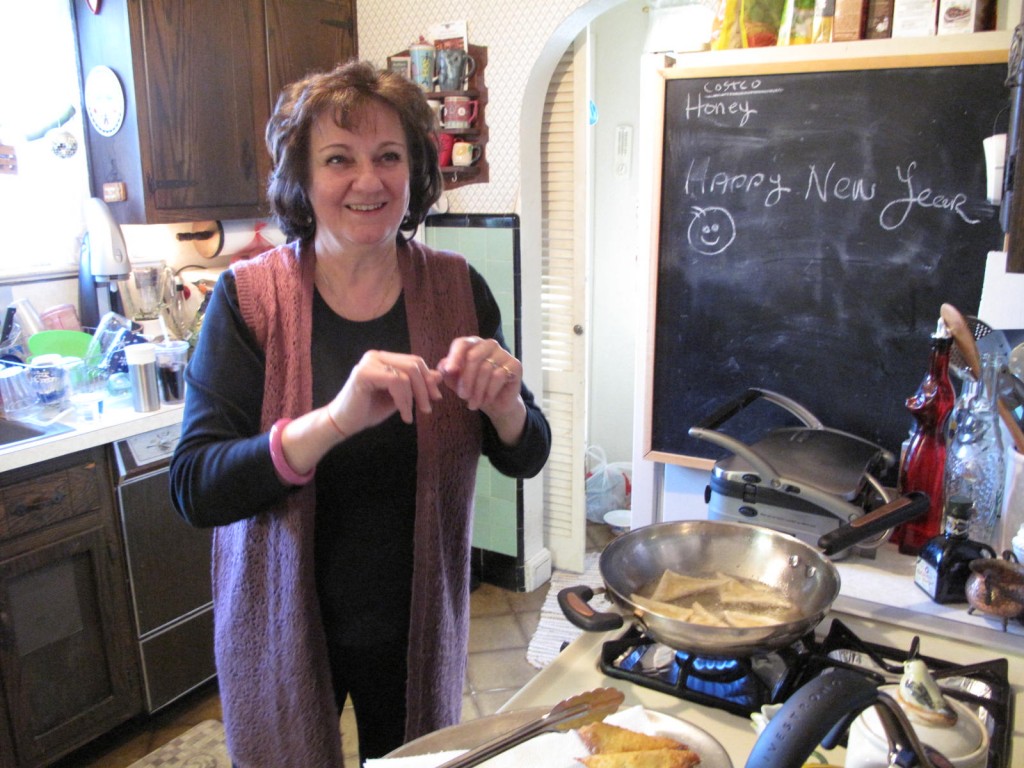 Mom made the most delicious crab ragoons.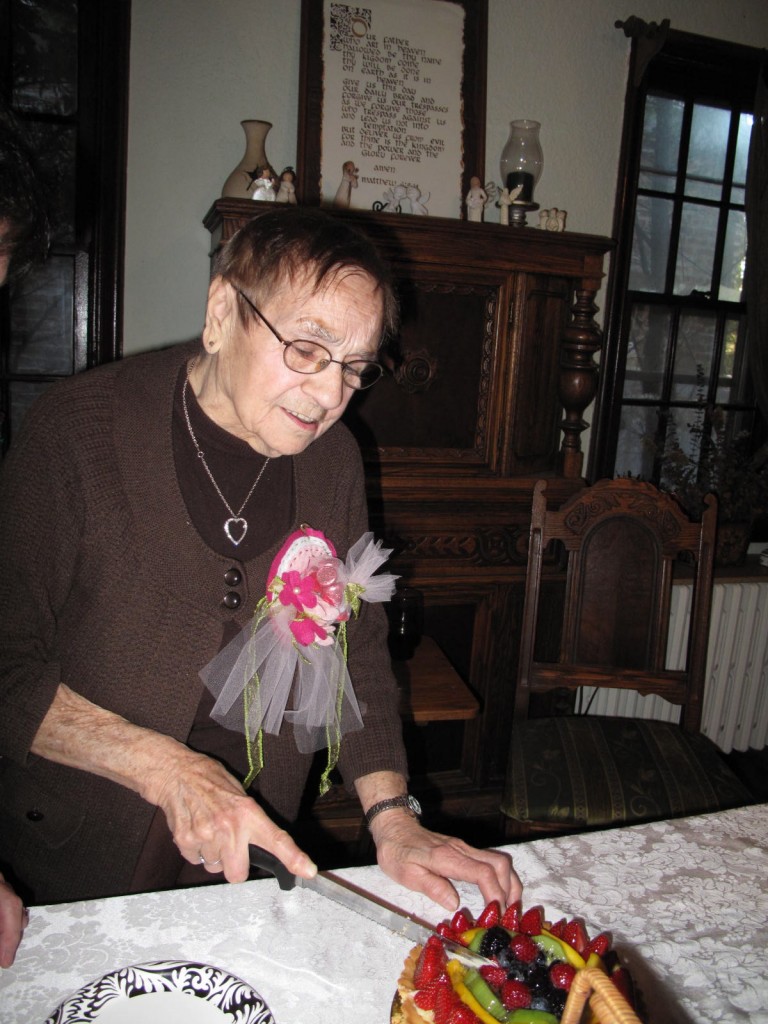 After an amazing dinner, and lots of conversation, it was time for dessert. Momma blew out her sixteen candles and then excitedly cut the cake. But she barely had time to eat it before we started a Momma Photo Booth.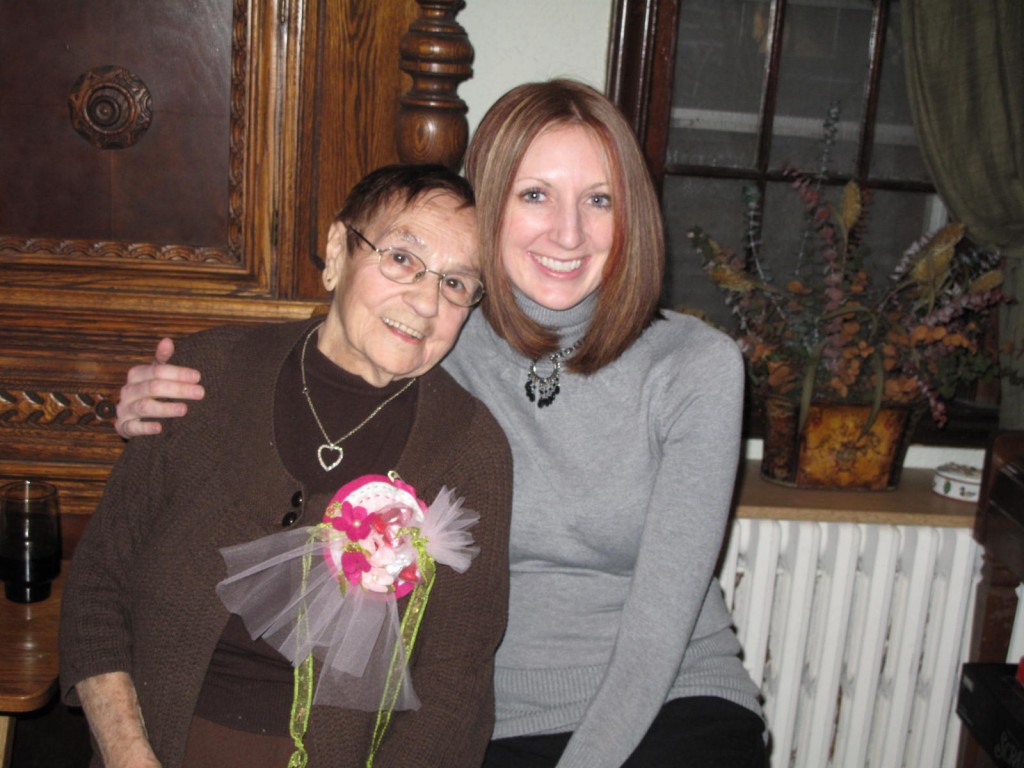 Everyone got in for a photo with Momma, including Janice…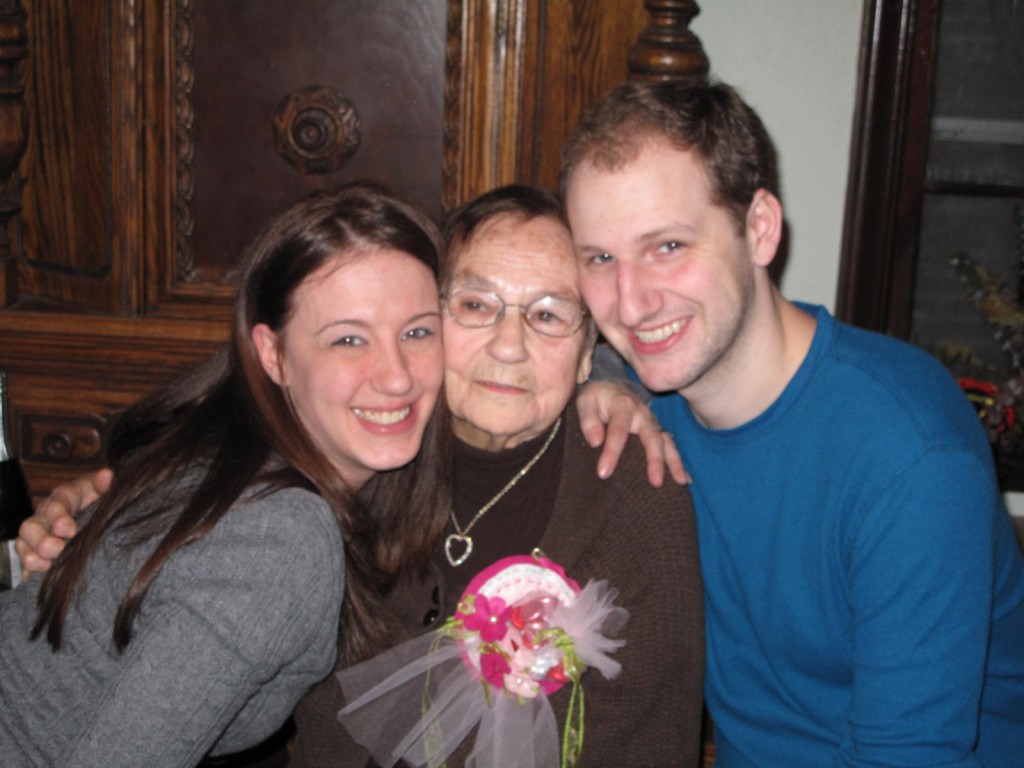 …Jim and Katie and just about everyone else who was there.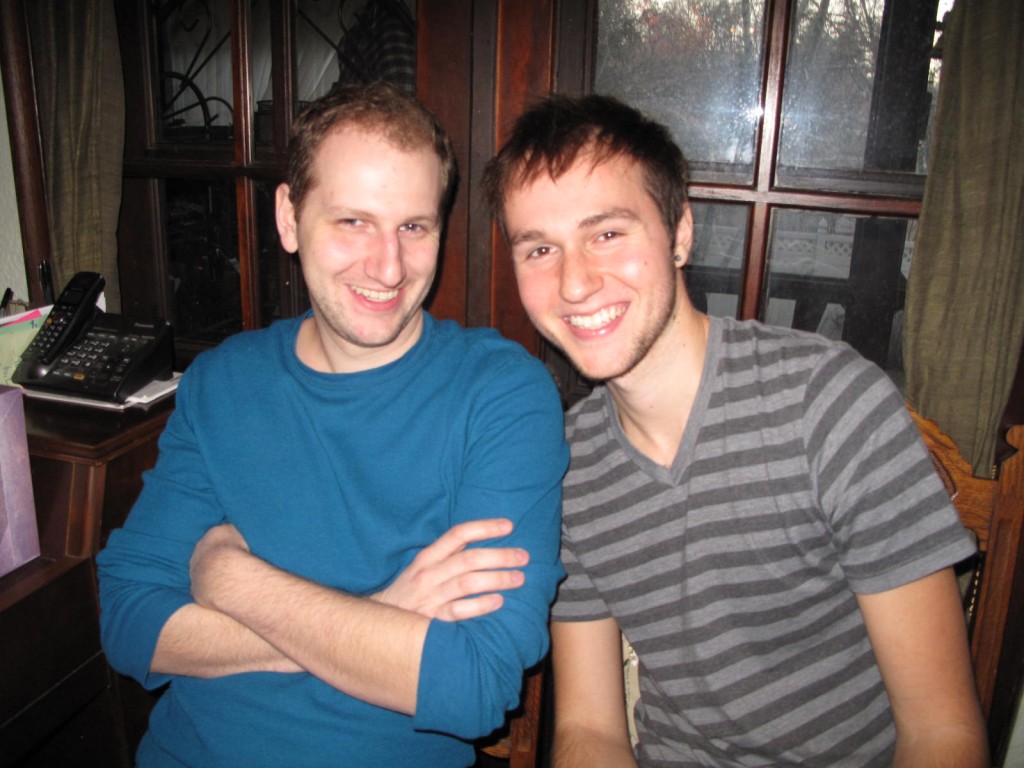 I got a really awesome photo of Jim and Kris together.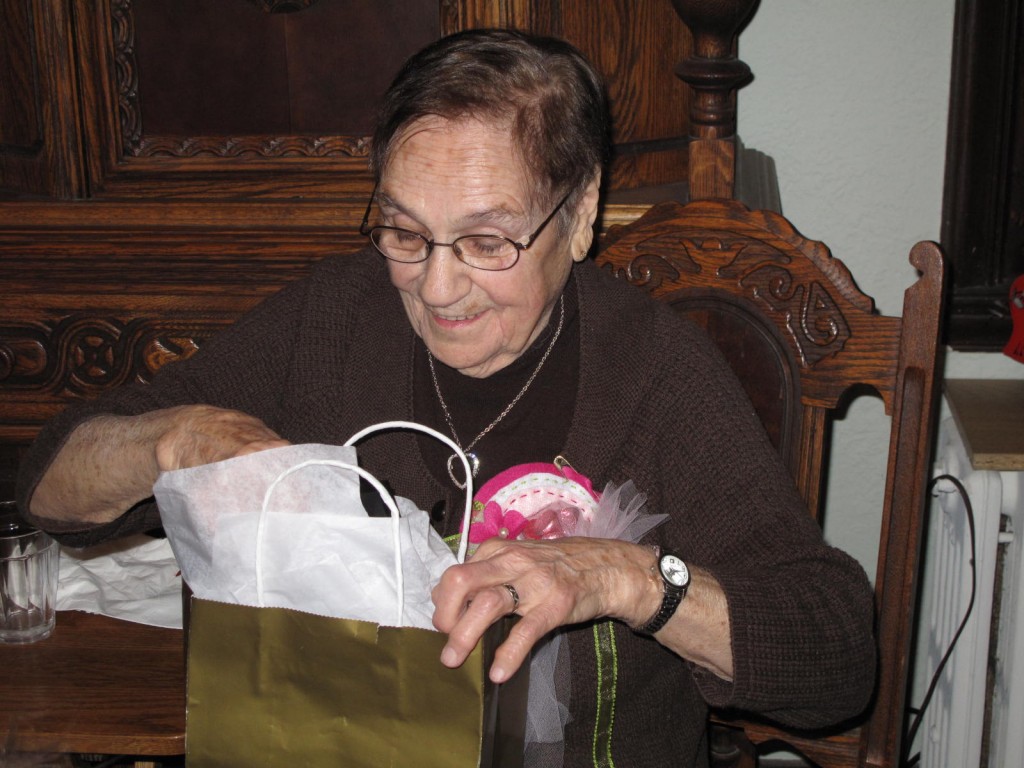 Momma opened all of her presents and stayed for awhile longer before she had to head home.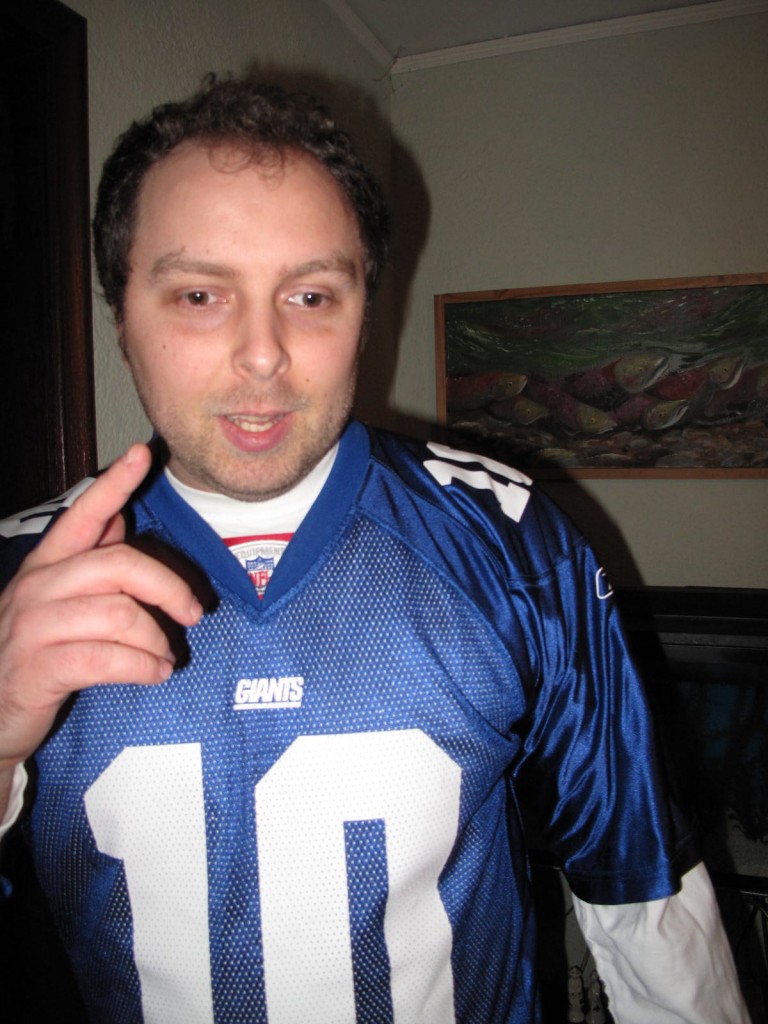 Most people had left by then. It was time for the Giants game. Gavin was definitely excited. He stayed in the living room with Dad, Jim and Kris while the ladies (Mom, myself, Katie and Amy) congregated downstairs in Mom's studio for some girl talk. It was a super fun night.
Related posts: