Talk about being in the right place at the right time! It was about a half an hour after I was supposed to leave work when I found out from a coworker (also getting married this year but in the Fall) that there was a wedding expo, called
Lovesick Wedding Expo, the next day in Brooklyn, filled with tons of vendors and other goodies. She told me I should come.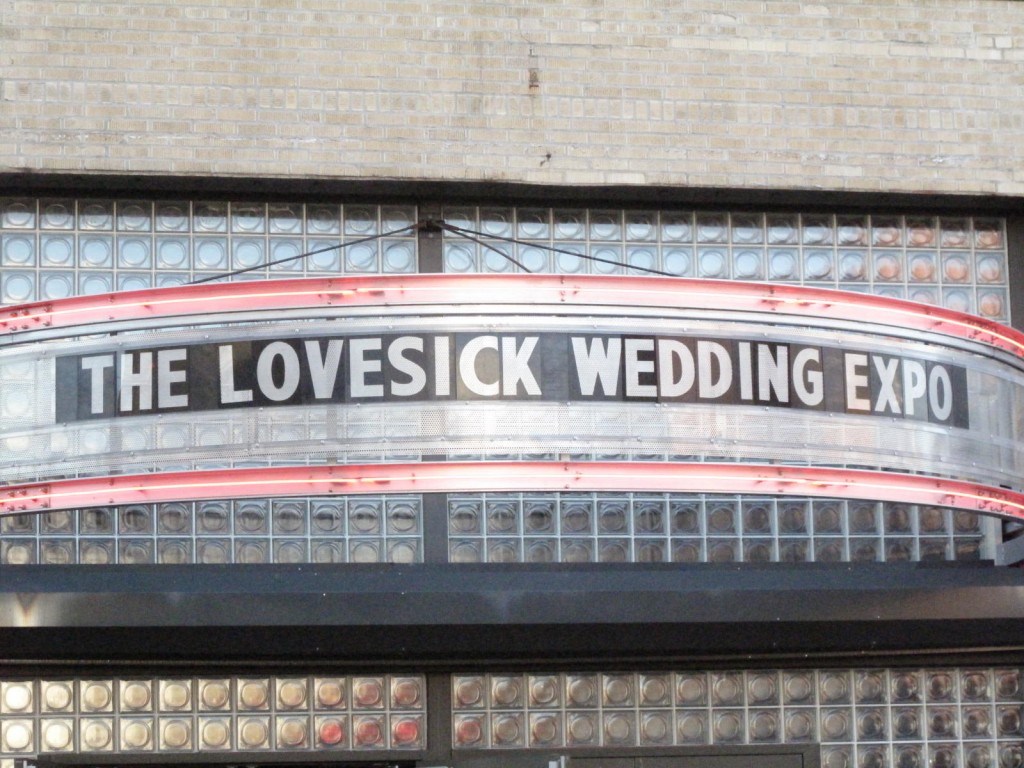 I had a lot to get done that Saturday already but I knew it was something I should probably check out. And I'm glad I did.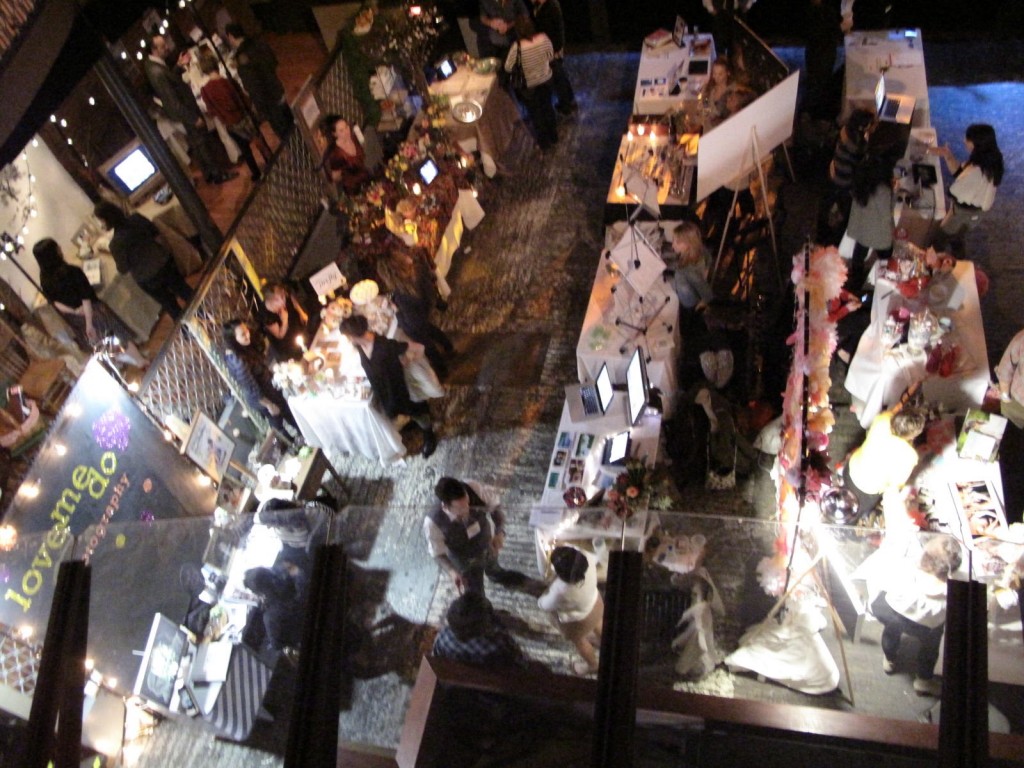 Vendors from lots of different places showed up, each with their own booth and information about what they did- all with the theme of the "Independent Bride."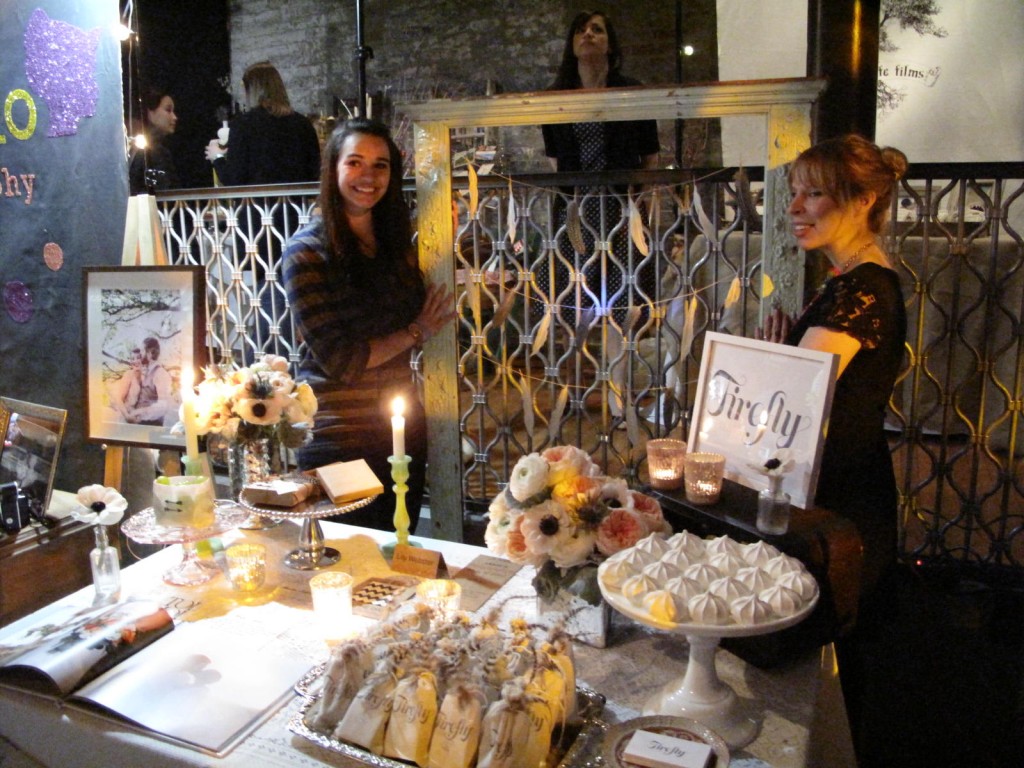 There were event-planning companies, such as  Firefly Events. I grabbed a wrapped s'more chocolate treat to take home to Gavin.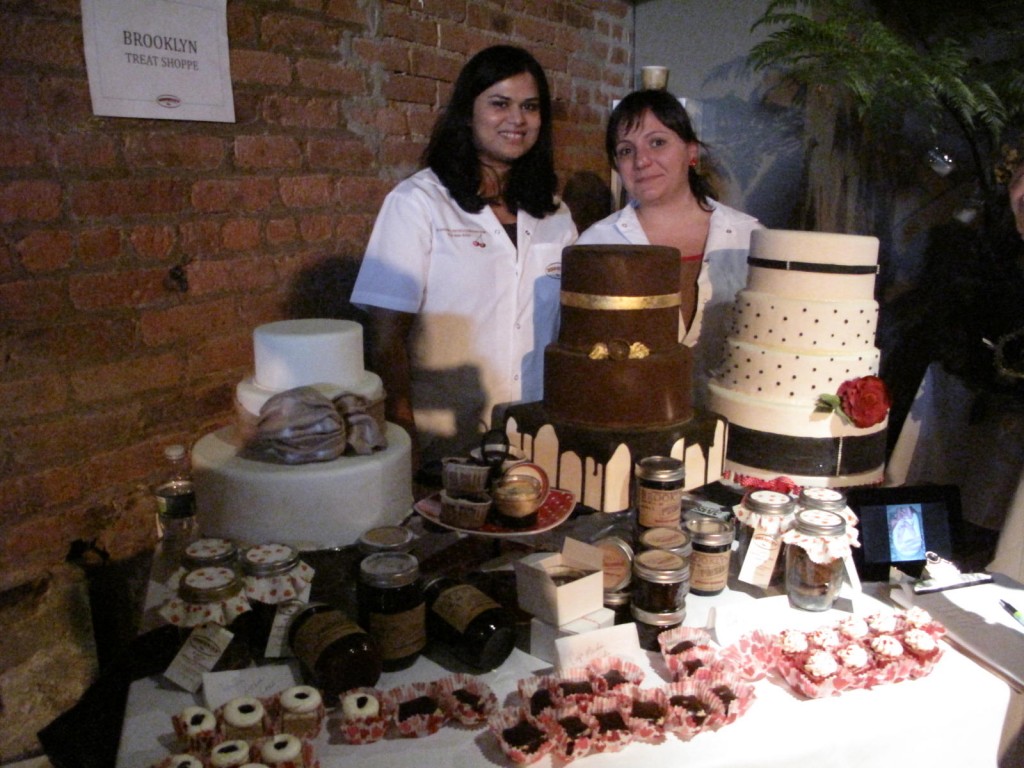 Let's not forget the cakes, these were by Brooklyn Treat Shoppe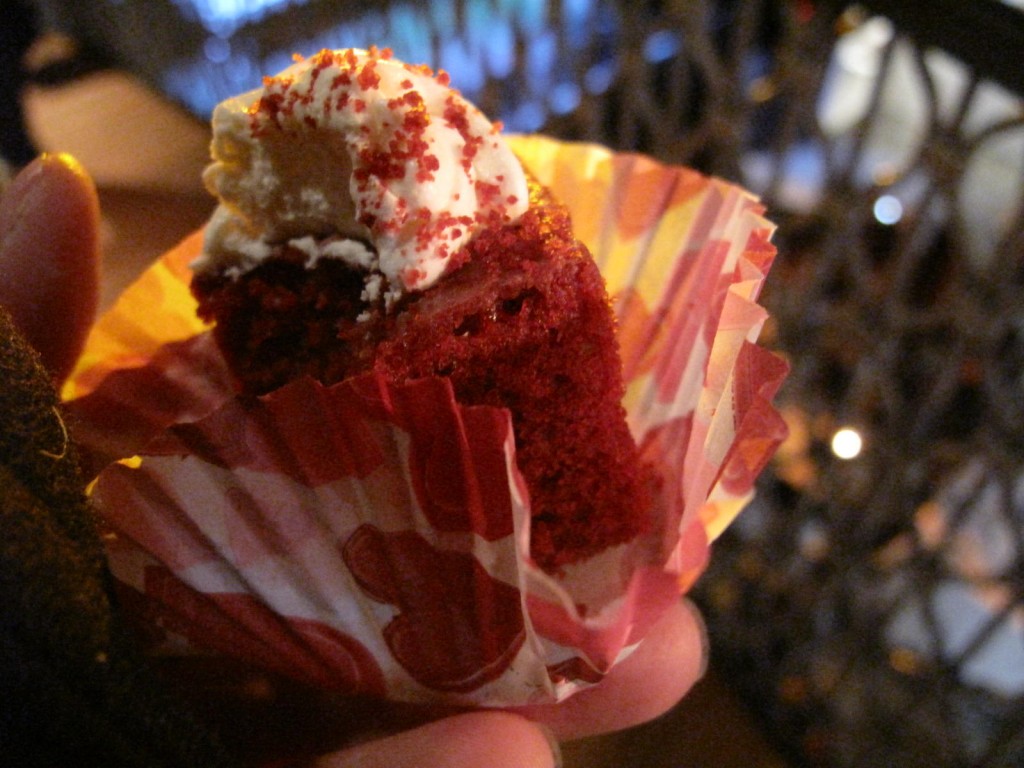 Of course I had to try a sample…ahem, a couple. (Good thing I was juicing that morning.)
There was a husband and wife photography team, Michelle Gardella Wedding Photography, which I thought was really romantic (and probably an interesting relationship, considering they have to work together all the time.)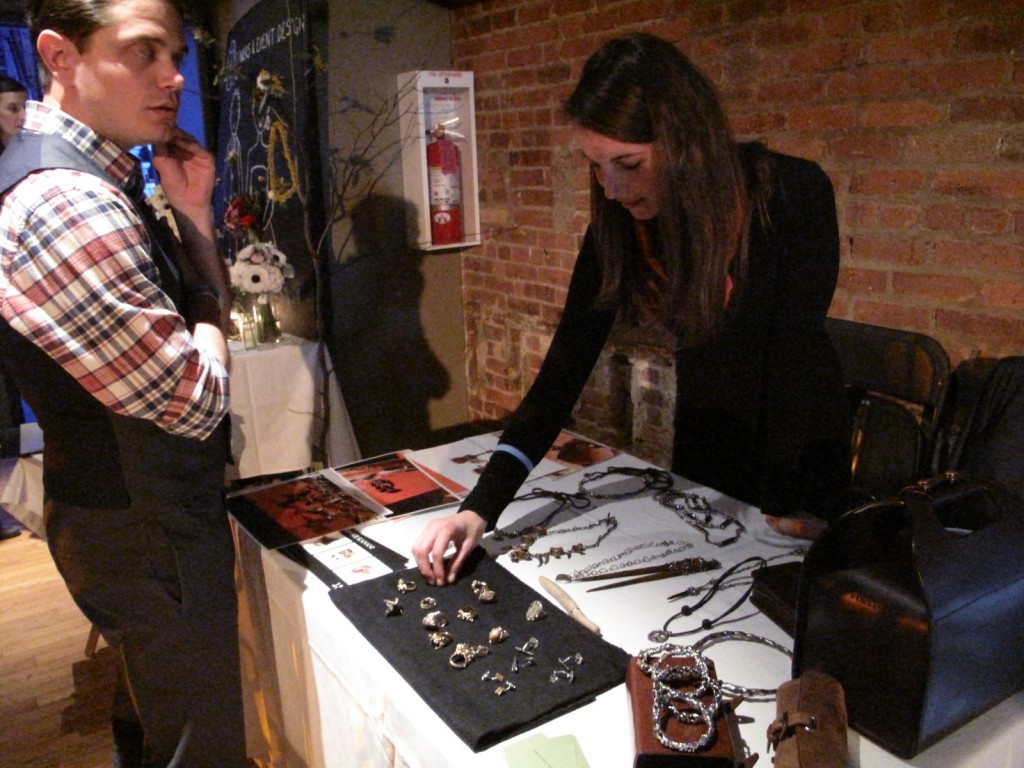 And jewelry! (These were made by designer Brooke Kanani.) Although we do have some options for rings, it's still fun to look since neither of us ever seems to be  traditionally-minded about anything wedding-related (with the exception of the church and possible name change.)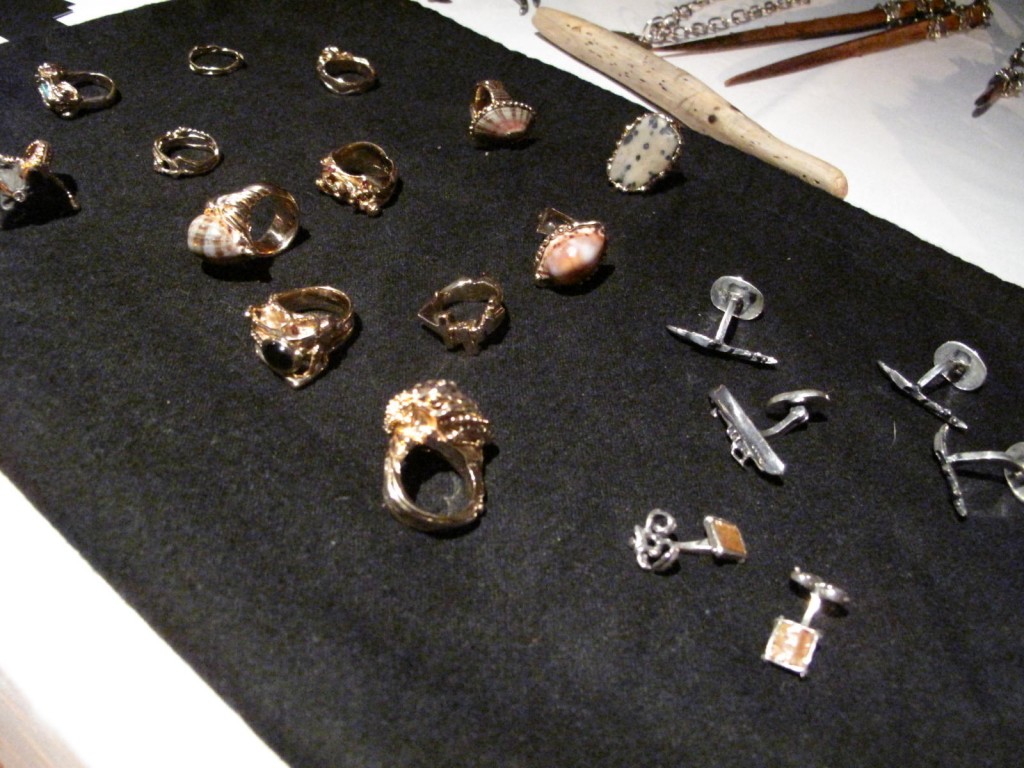 And then I found some flowers. Tah-dah!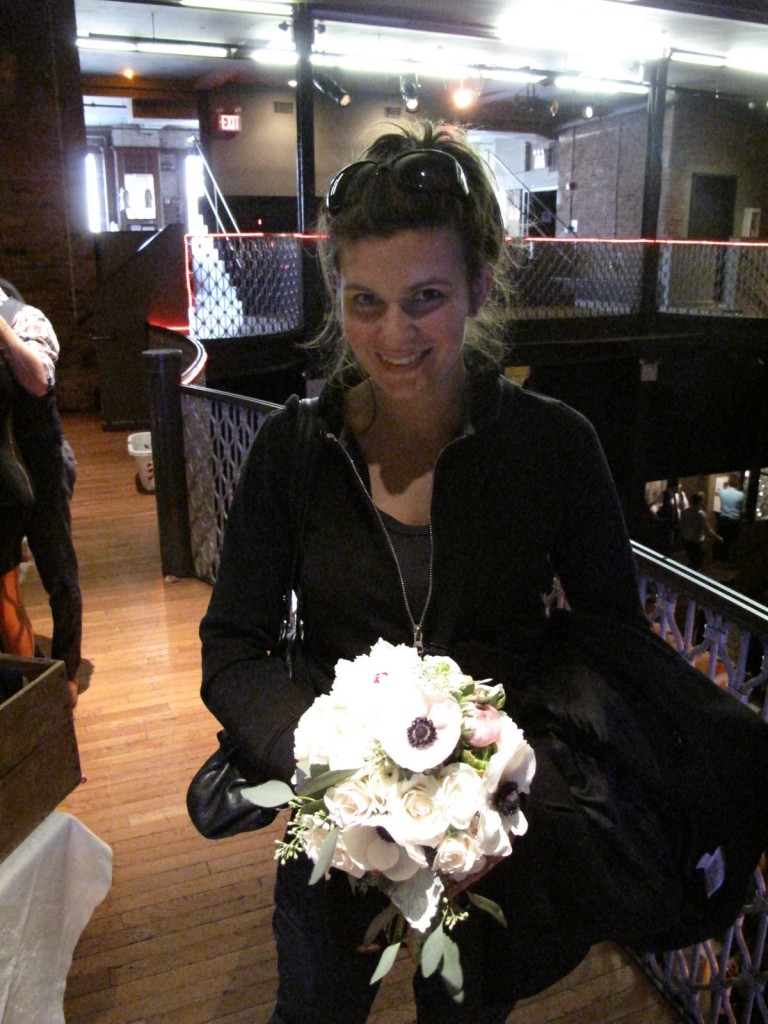 Tashi and Bobo had a really adorable set-up of floral arrangements.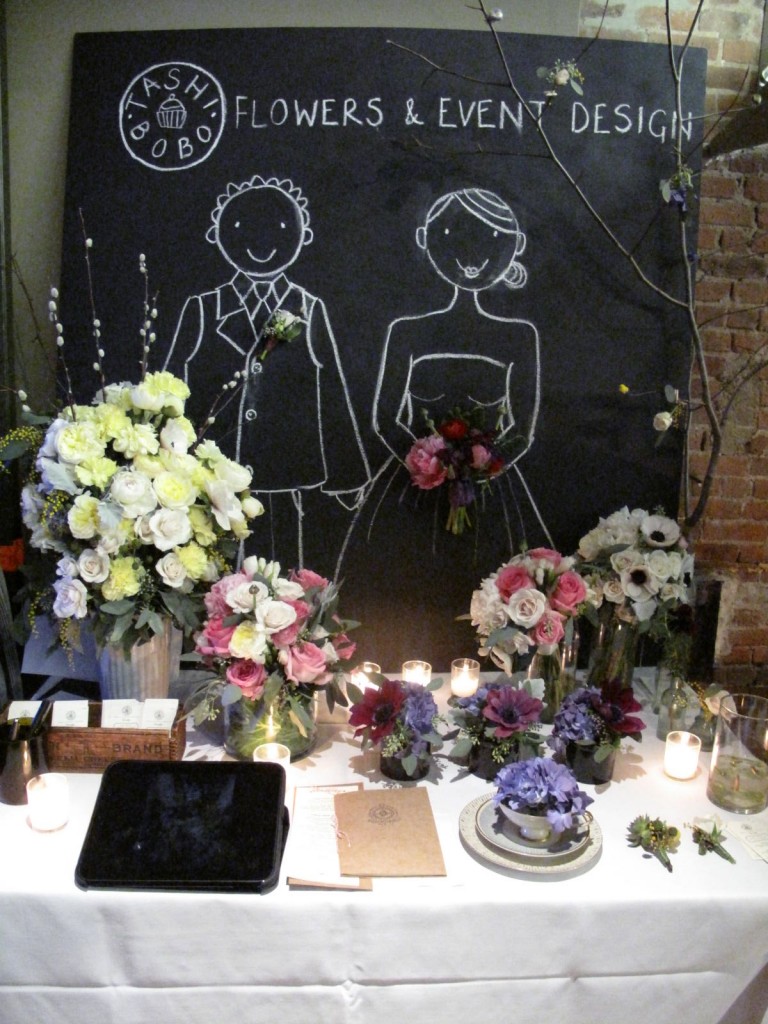 We had a really in-depth conversation regarding the theme of the wedding. It was fun. I do wish Gavin was there for that part. (He had previous plans that day. Read: soccer.)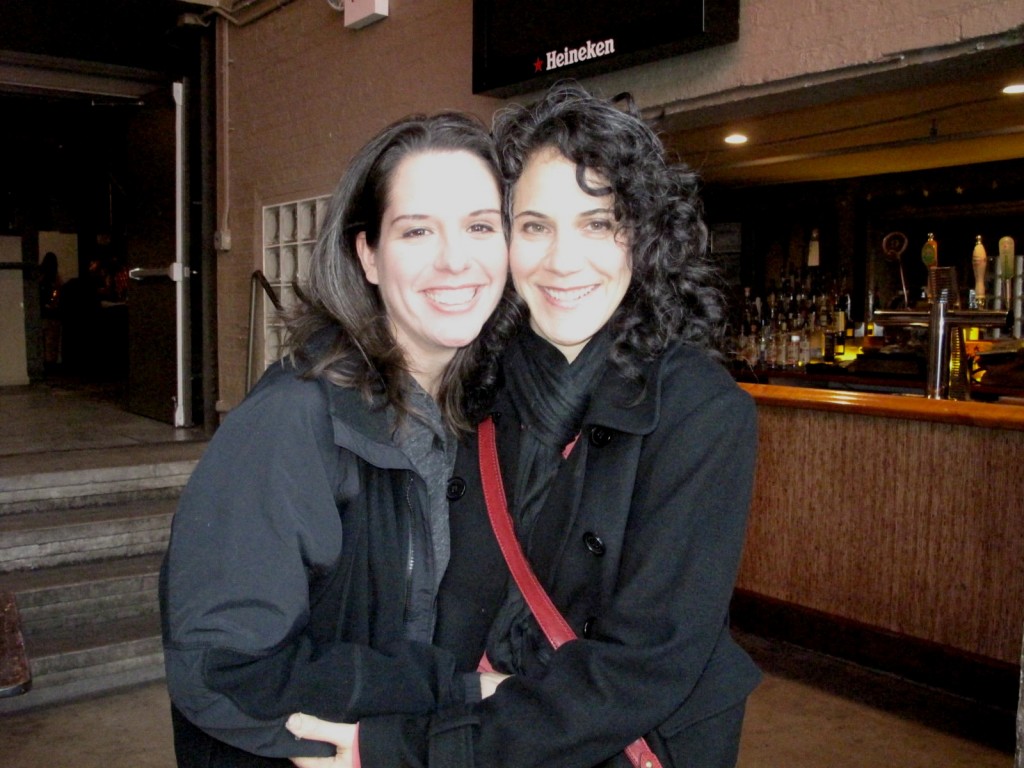 Finally, I spotted Victoria and Amy, over by the make-up table. So we took a photo of the finished product. That makeup artist will definitely have her hands full with two brides.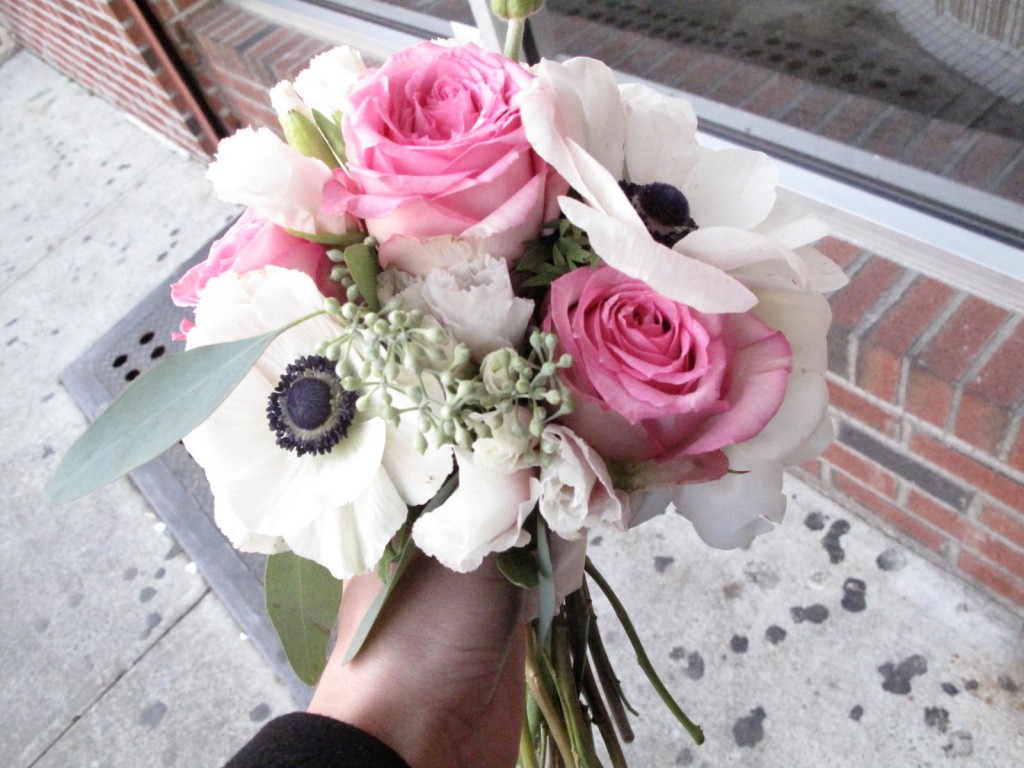 Best part: I got to take home the bouquet. (They told me it was because I was the last customer of the day. Sweet!)
Some other vendors (not shown) include the following:
The Vintage Retail Company
Love Me Do Photography
Kristina Hill Photography
Hi Society Productions
Sycamore Flower Shop + Bar
Tree Life Films
We Love Photobooths
Giant Squid Letterpress
Eclectic Unions
Henry and Mac Photography
Whisk
NYC Faces Pro Makeup Artist
You Toon
Related posts: