The goal of this endeavor was as follows:
– Identify any potential dress designs (I had a list from the online store but today I was specifically critiquing fabric and quality of production.)
– Record any information needed for a follow-up visit when I plan to try on dresses and judge the actual fit. (Ideally both tasks would have been accomplished within one session, however there was a time constraint – this needed to happen within that short window between work and dinner.)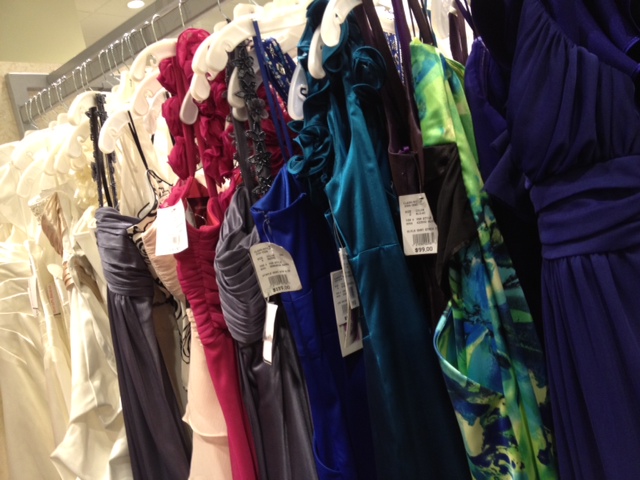 As you can see below, I managed to get a lot accomplished in the thirty-five minutes I was there. I started off with browsing through the entire rainbow full of colorful dresses- the extended version, including colors I never knew existed.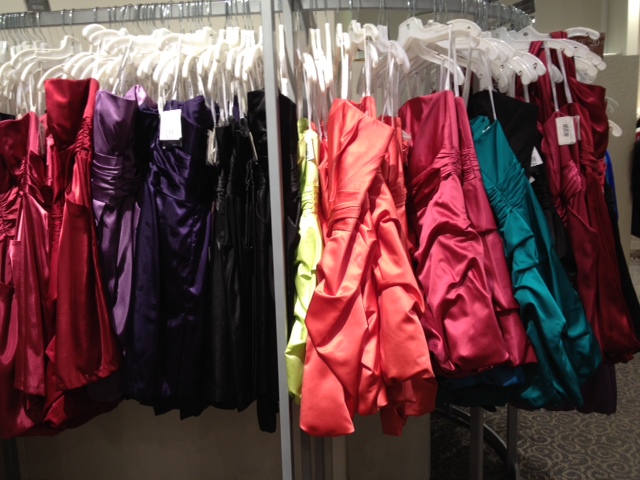 Then I started to narrow in on some. I think I was drawn to this one because it was an oasis to my eyes, now dizzy from color overload.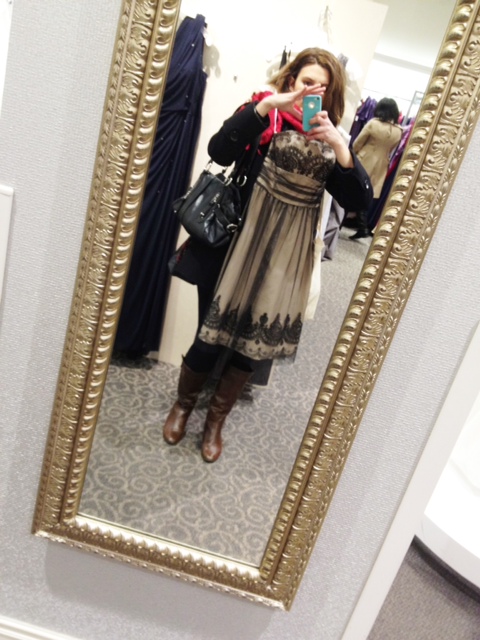 Then, I thought, "Well, this one looks happy." (Yes, I do actually buy things based on whether or not they look happy.) A little bit of ruffle-overdose but very festive, no? Added benefit: two colors in one!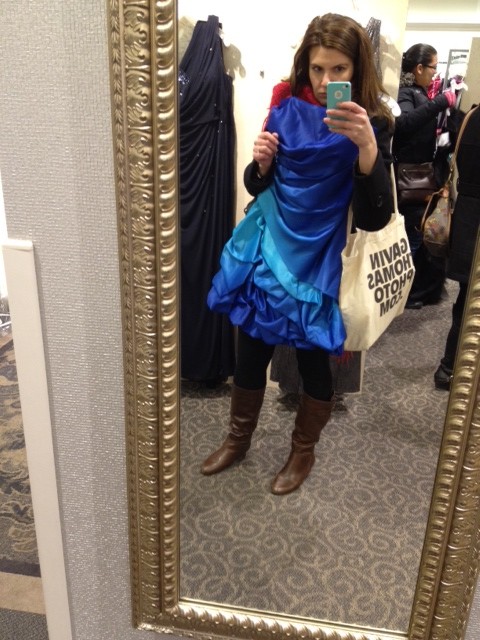 Others were a little more sophisticated-looking. I like the single strap; very chíc and current. This one's a little on the short side, though.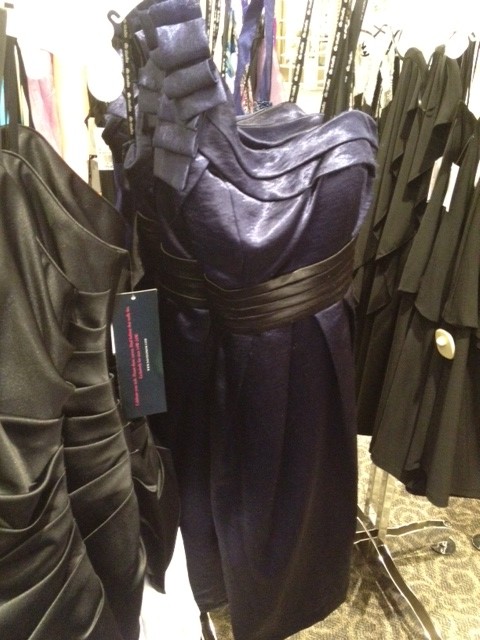 More gray dresses. Not sure if this would clash or compliment the gray groomsmen. My gut tells me that, while we may not need every color in the rainbow, a little pop of color couldn't hurt.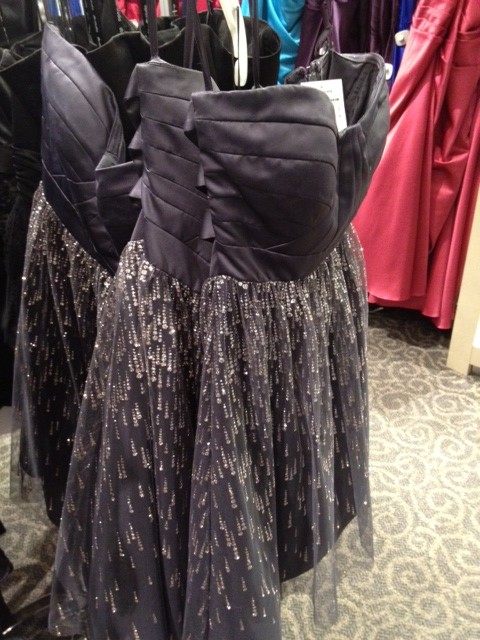 Then I kind of fell in love. It's one of my favorite colors (it seems to flatter both blondes AND brunettes.) And the fabric felt nice. It wasn't too short, although it was a strapless. The dress came with a little wrap though so it would be okay for church.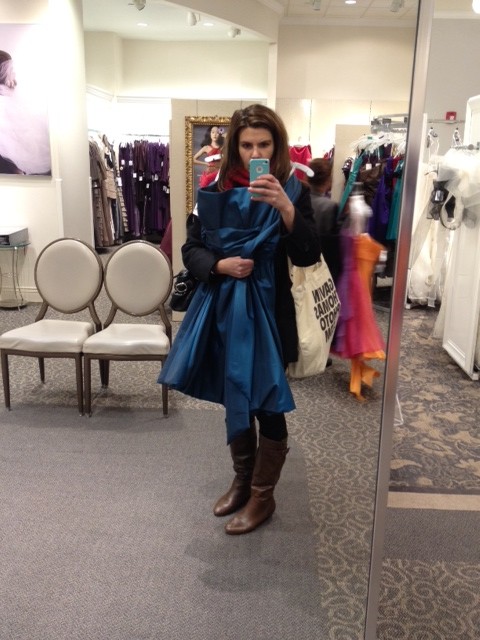 Not sure about the light blue. I love it in everything else but the dress reminded me of one of those Disney characters. I think it was Cinderella. The dress was nice and flowed to the floor. It would probably be really nice on any body type. It had small strap sleeves and came with a matching wrap. (Note: This one was a size 84 or something nutty like that. I had to fold it over three times to take this photo.)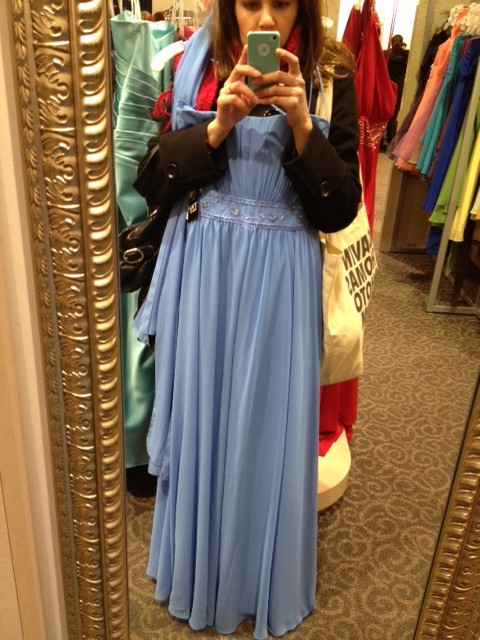 Elegant and the same price as all the others, this navy blue number had my heart too. The embellishment was oddly-shaped but a nice touch I guess. It was strapless and long. I like that it matched the length of my own dress.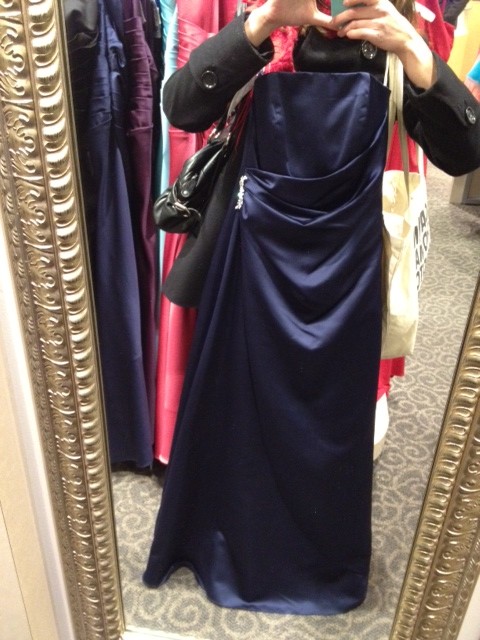 This one screamed out at me,"Come on, let's do the twist!" Same issue with the gray but it looked like it could be  a fun little frock for dancing.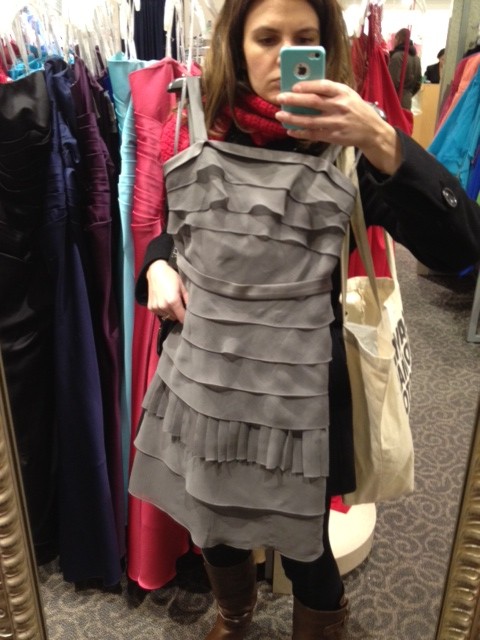 Lavender is not ideal but the one-shoulder strap with the bow definitely was. Respectable length and not strapless. It has my vote. Hm, how many votes do I get?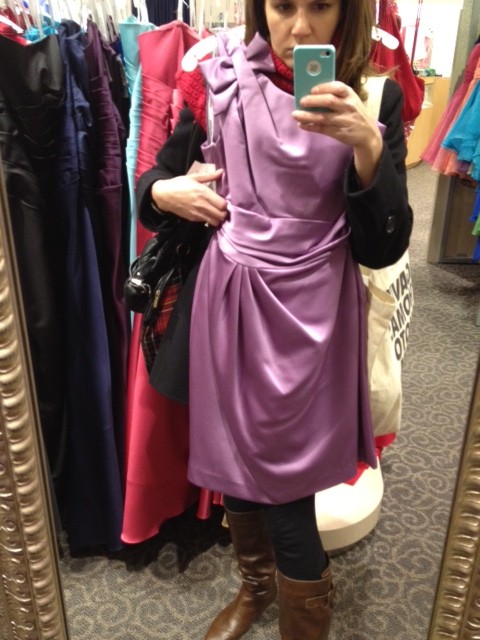 Last but not least, I ended (well, the battery ended and Gavin was getting hungry at that point) the hunt for the night with my first online choices, the halter Y-strap type of design in green, long length…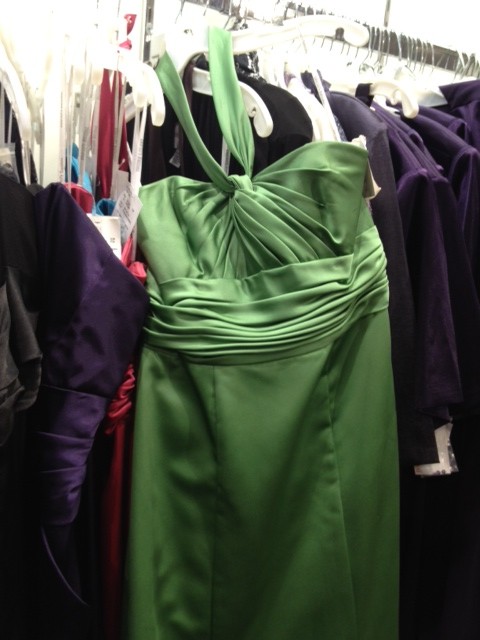 and purple, short length.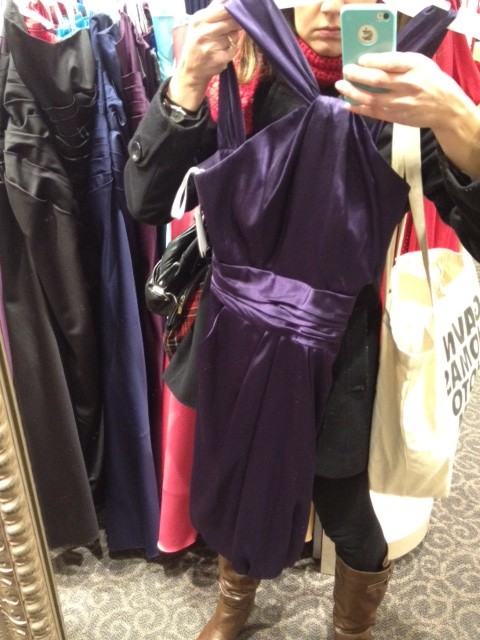 And the verdict is… (stay tuned to find out.)
Related posts: