Since we haven't spent too much time at home and relaxing in the last, Gavin and I decided to have New Year's Eve at our apartment. Luckily, his Lomo friend Corbin and Corbin's long-time girlfriend Hilary were able to join us. So of course we had to cook up something special.
Gavin declared himself the chef, found a recipe for Oven-Baked BBQ Ribs and gathered the ingredients. I was tasked with chopping onions and meat. (I also did the floors and bathrooms so the entire apartment would be sparkly and clean for the new year.)
We made use of our new rainbow-colored bowls. Although meat is not really my thing, I sucked it up and broke some bones.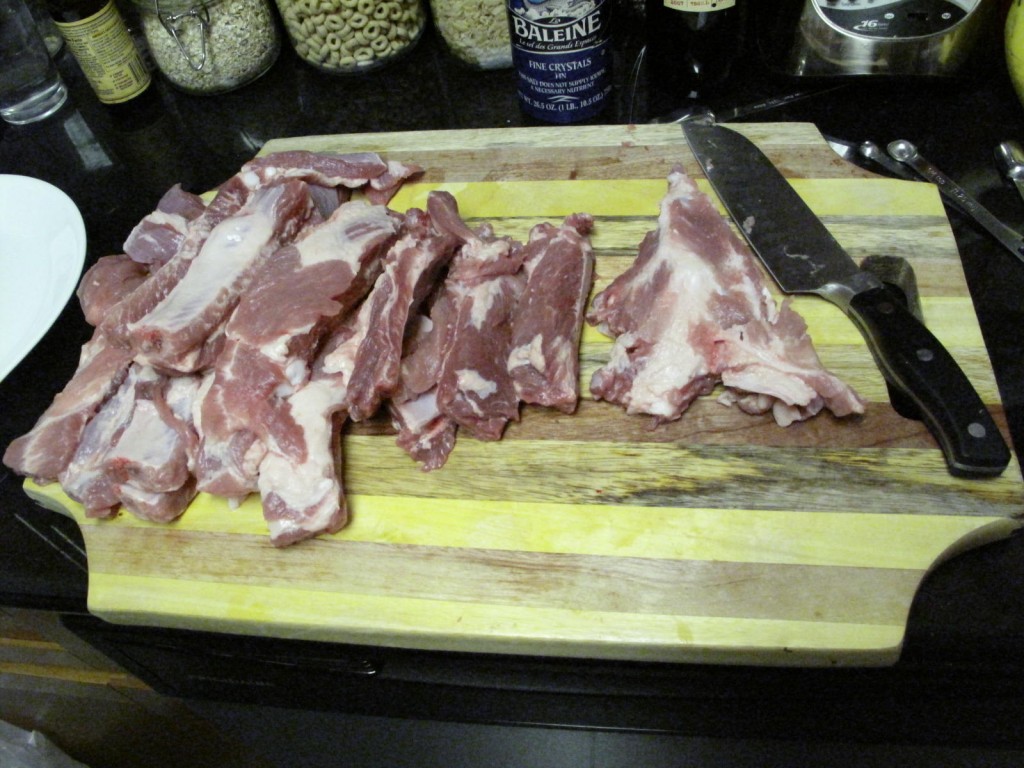 Madison was exhausted from her annual shots at the vet so she recuperated on the couch for most of the time.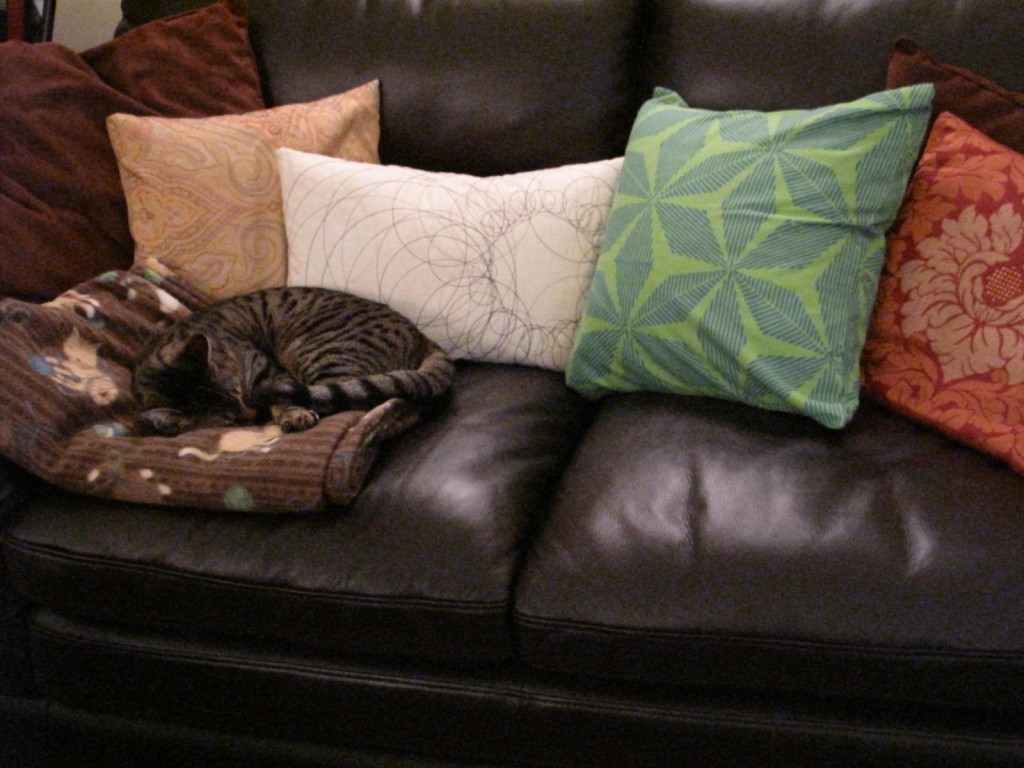 We had a lovely meal. In addition to the ribs, Corbin brought a potato salad and Hilary made some chocolate peanut butter cupcakes for dessert. I borrowed Staçzek's recipe for string beans.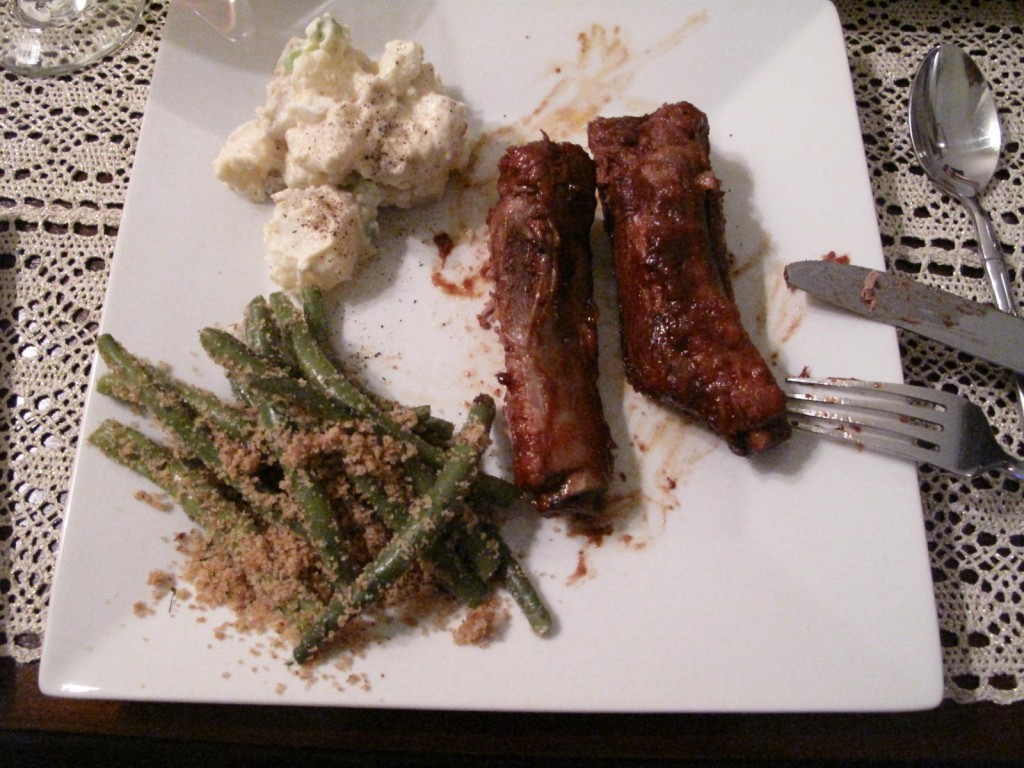 Cheers to a happy, healthy and prosperous new year!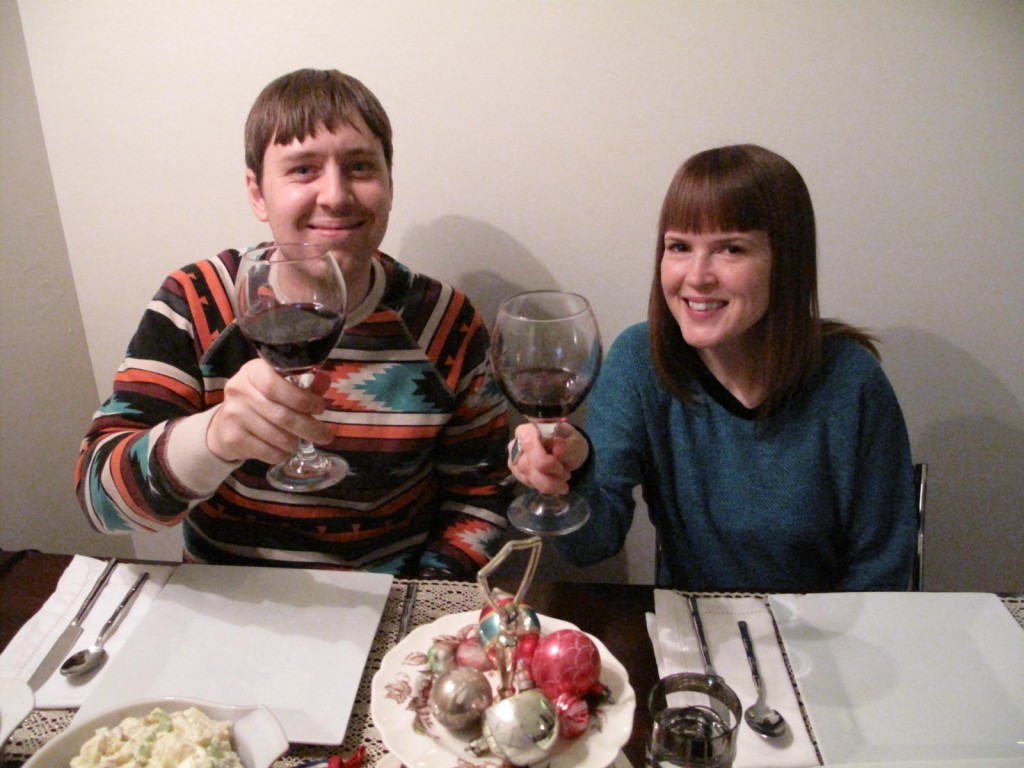 And to Gavin's delicious cooking, of course.
(Also, I do believe the fact that I had an Arduino board in hand during the first moments of the new year was a very good thing.)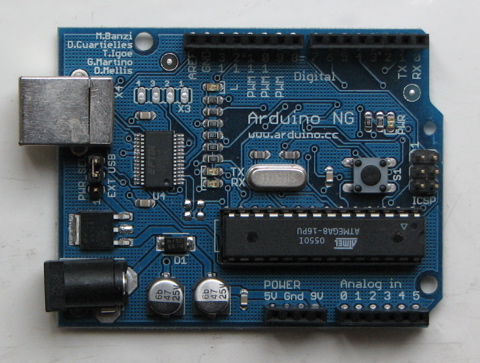 Related posts: