It was a beautiful, sunny Wednesday afternoon; kind of hot but still manageable for a person to walk a few avenues without melting directly into the asphalt- makeup and all. I met my mom during my lunch break. We had a date, time, location and a single goal in mind- to locate and acquire the fabric for my wedding dress. We had one hour and a fabric swatch.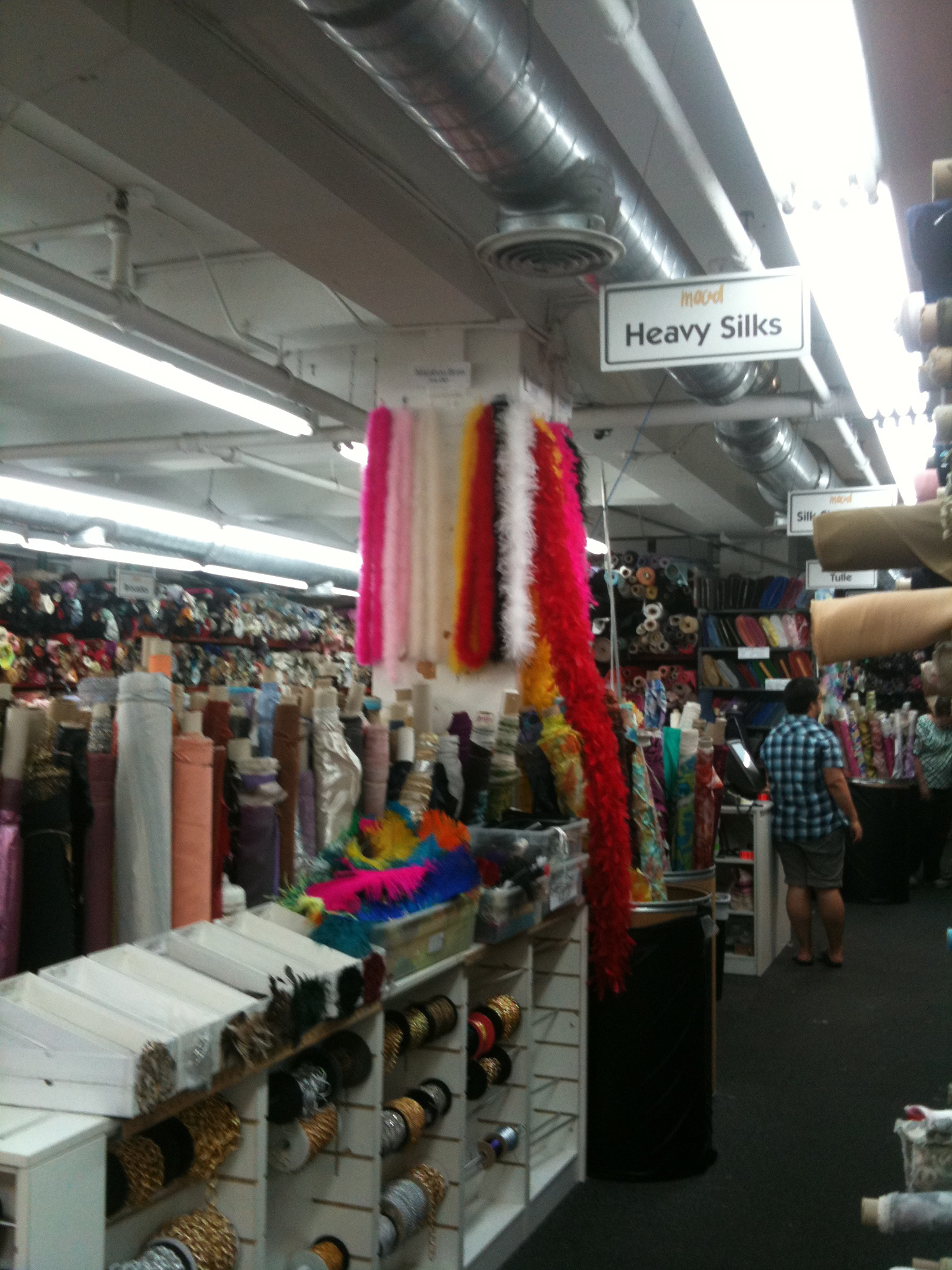 She chose none other than, what looked like, the fabric mecca of NYC right smack in the middle of the fashion district- a store called Mood Fabrics. Inside, there were (atleast) three floors stacked ceiling to floor with fabric, buttons, zippers, lace and everything you could possible ever need for anything you could ever imagine wanting to sew (or upholster- they had that, too.)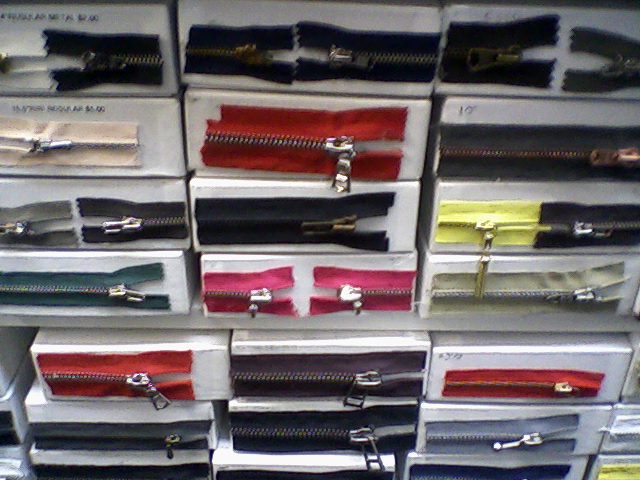 By the time I got there (we planned to meet at 12:30pm instead of noon, due to a Google meeting I had that morning at Chelsea Market downtown.), she had already sorted through the rolls of fabric and was standing there with a near-match. They had now moved onto the topic of lining.
I felt the fabric and checked against the swatch. Close enough for me to barely notice a difference. No one else would. I was sold; sold on the silk with the structured, starchy feel and the slight, consistent imperfections within the fabric itself. (I'm sure there is a more eloquent terminology for this.)
We ordered six yards of it. "This will be more than enough," my mom said, considering items such as the ring pillow, garter and any other wedding accessories we may choose to match. After measuring out some lining fabric, we stacked up the order on the cutting table and went on to explore.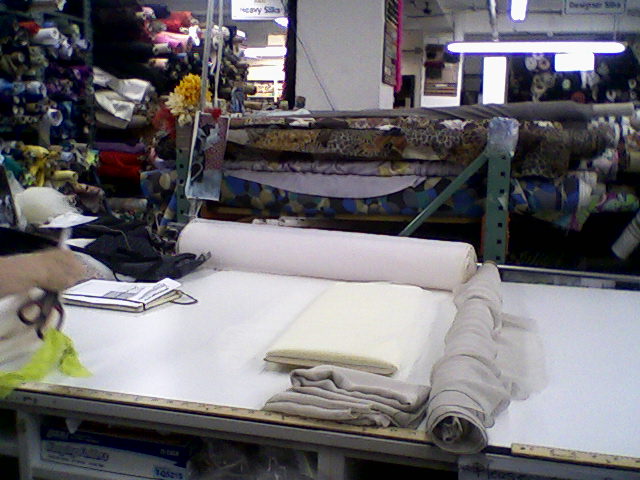 I asked if we could do a veil (you know, why not?) We  walked over to the display of tulle and chose a color that matched the fabric for the dress. Next up was lace.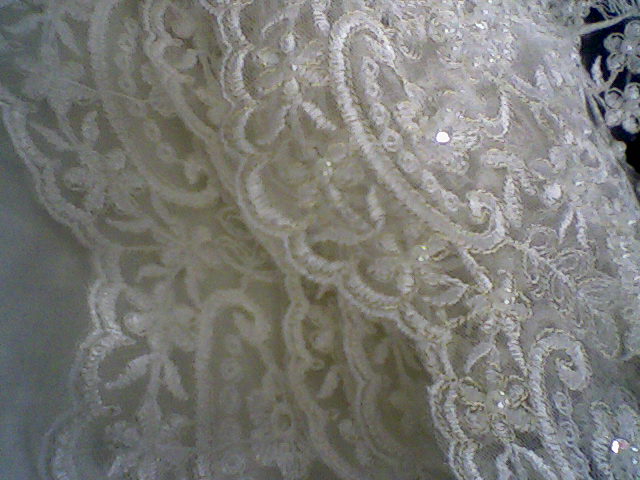 Although we had already chosen the fabric and lining for the dress and tulle for the veil, my mom and I decided that the lace will be another trip. There were just too many combinations and varieties to make a confident decision in such a short period of time. Plus, we haven't really sketched that far into the detail yet. We did, of course, request some samples of the prettiest ones.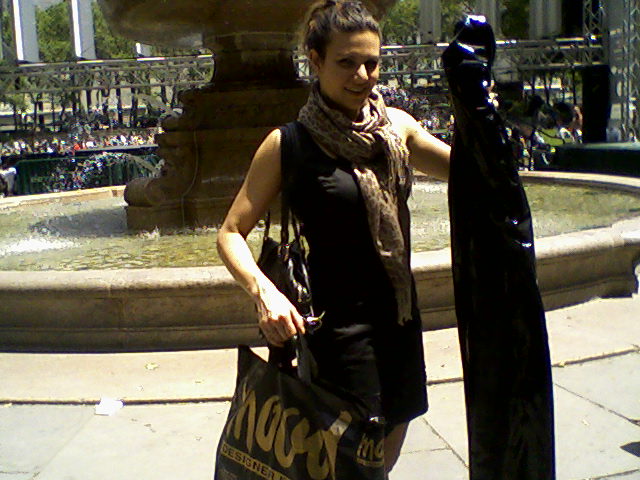 After a quick lap around the store to look at everything else (we were both in awe), my mom and I picked up the fabric at the front desk, grabbed a couple sandwiches from Pret and ate a quick lunch by the Bryant Park fountain.
Note: All subsequent wedding dress updates will be remain private in order to ensure that Gavin and I do not incur any groom-seeing-the-bride-in-her-wedding-dress-before-the-wedding bad luck. (I am not all that superstitious but definitely a fan of the grand entrance.)
If you would like to receive email status updates of the dress as it takes shape, please send an email to kate@nytype.com with the subject line: Join Kate's Wedding Dress.
Related posts: