The morning after Aunt Joan's, before heading up to my parent's house for a quick stop on the journey back up north, Gavin's mom and I embarked on a little journey of our own- on the express train to Macy's in Herald Square.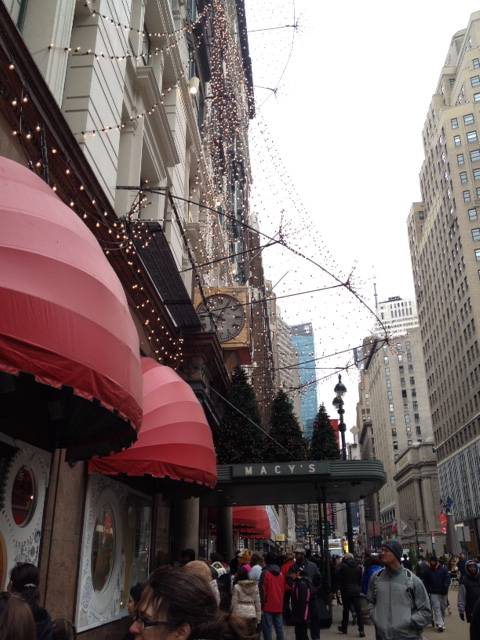 The window displays were amazing.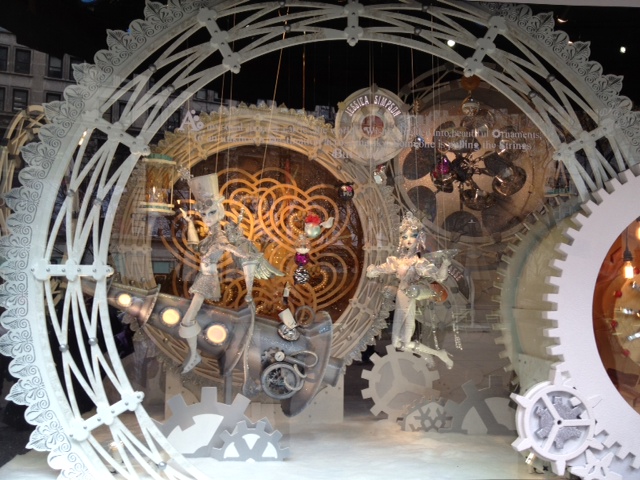 I took a photo of the marionette with the sleeves for my mom. It reminded me of my own wedding dress and its fabulous Alexander McQueen sleeves.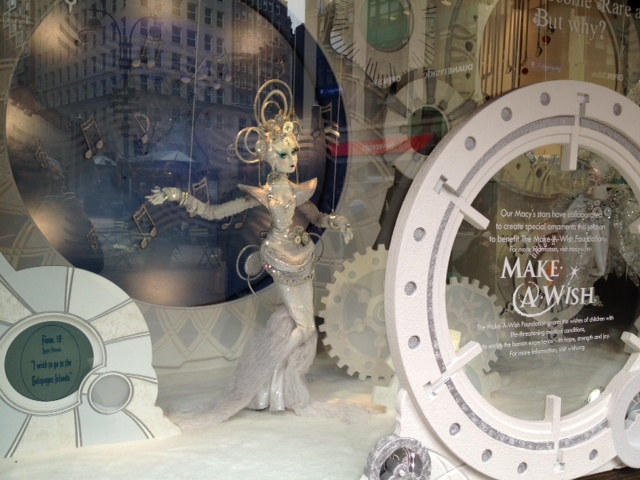 We also stopped in the bridal boutique all the way on the eighth floor. I told Mrs. Thomas about how I always went up the escalator and saw it open onto that floor but I never had a reason to go in and look. And so we did.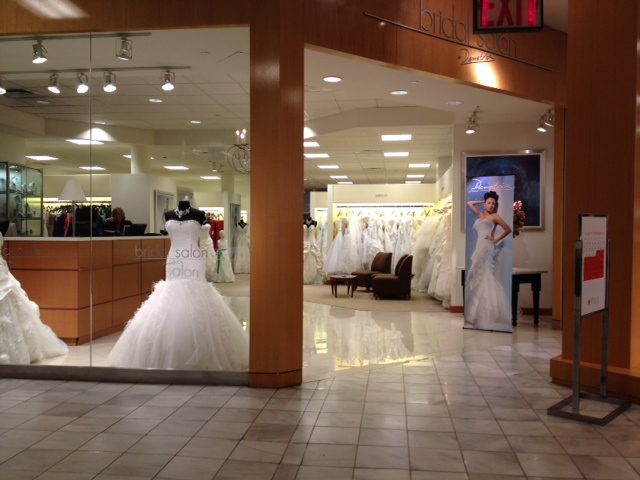 It was really fun to look around at all the dresses. I am sooooo excited to see mine when its done.
Related posts: