We arrived at Aunt Joan's house between 1:30-2pm (with the exception of Dad who – out of character – arrived much later.) Gavin and I drove down from Rochester with his parents, who would be staying over our apartment that night before heading back up the next day. Katie and Jim drove up together. Mary Jane and Don brought Caitlin and Mollie. Jackie and Tom came, as well, with Samantha in tow (and a lovely surprise which Samantha individually announced to each person there.)
First order of business after food and presents was to dive right into music. After a quick warm-up on the keyboards, Samantha got right into recruiting for her all-girl band.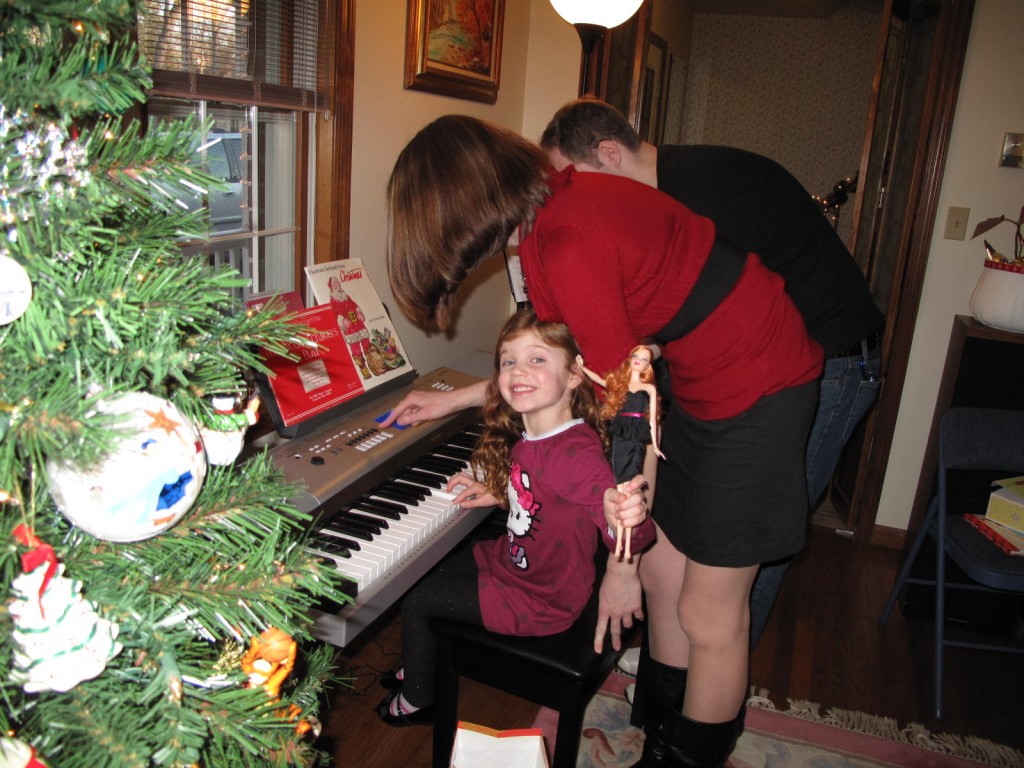 Katie (bridesmaid!) spent some quality time with the moms. Fingers crossed that my mom didn't tell Mrs. Thomas anything bad about me (like how annoying, obsessive or bossy I can be.)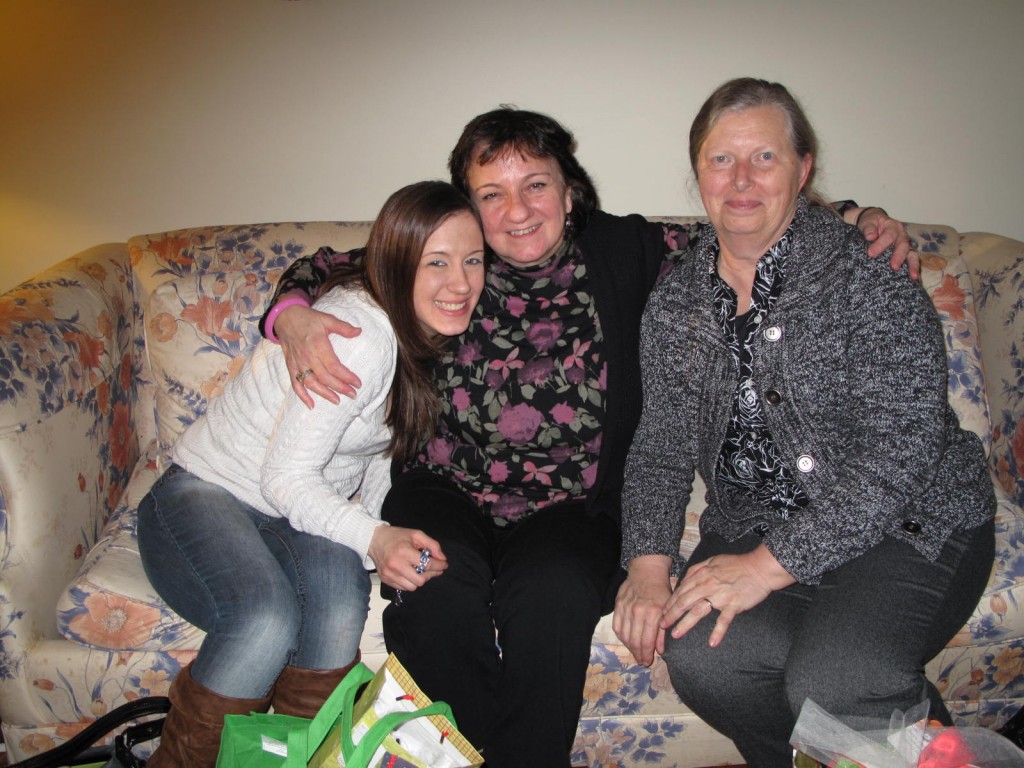 Jackie was patient with the amount of photos I had to take in order to get one in which Gavin is *almost* smiling. (Note to wedding photographer: Gavin hates being on the other side of the camera. Good luck to you.)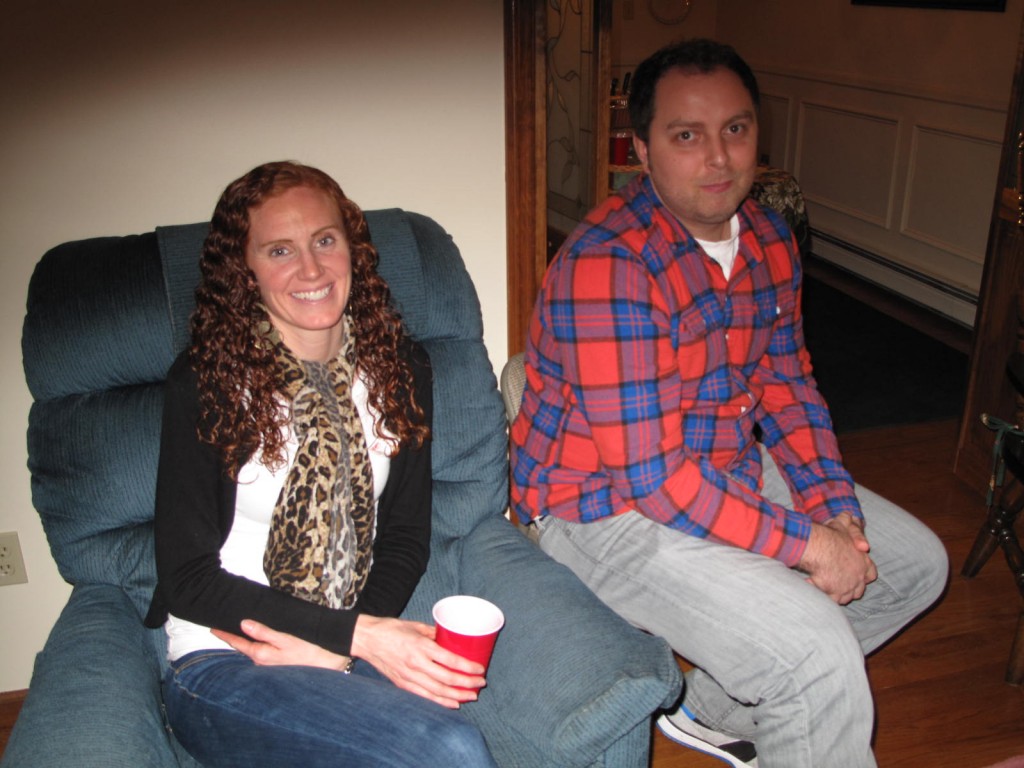 And we are ready to perform…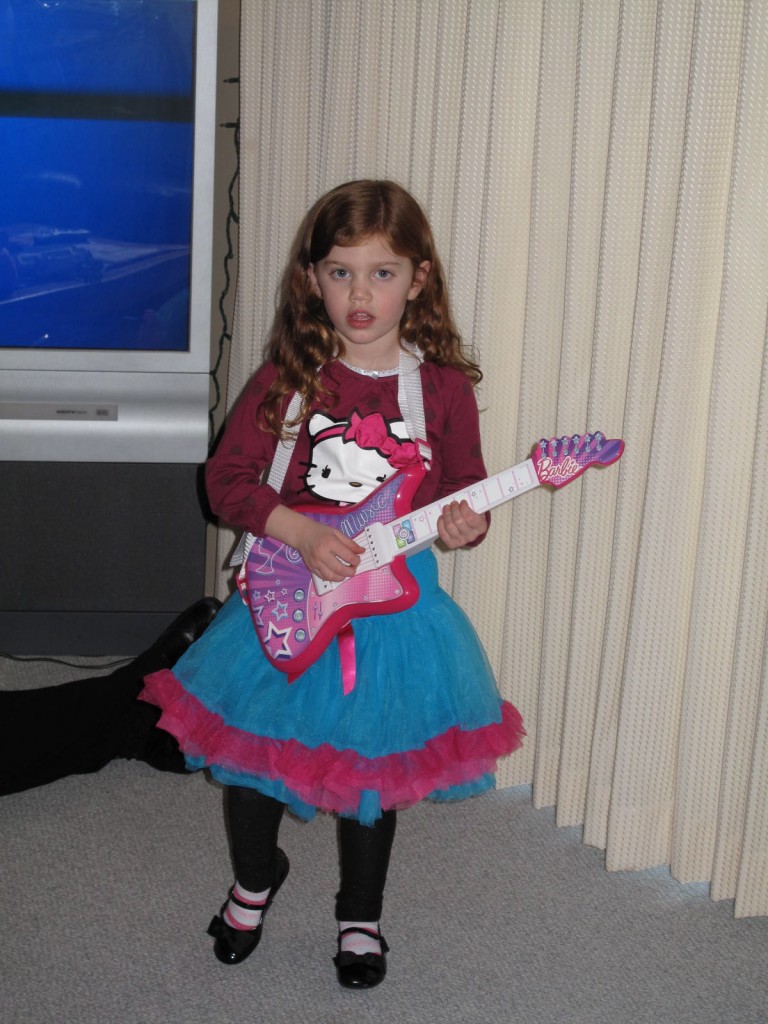 … all of us. Katie on the sax. Myself on the clarinet. Jackie on keyboards . And Janice (bridesmaid!) on the trumpet.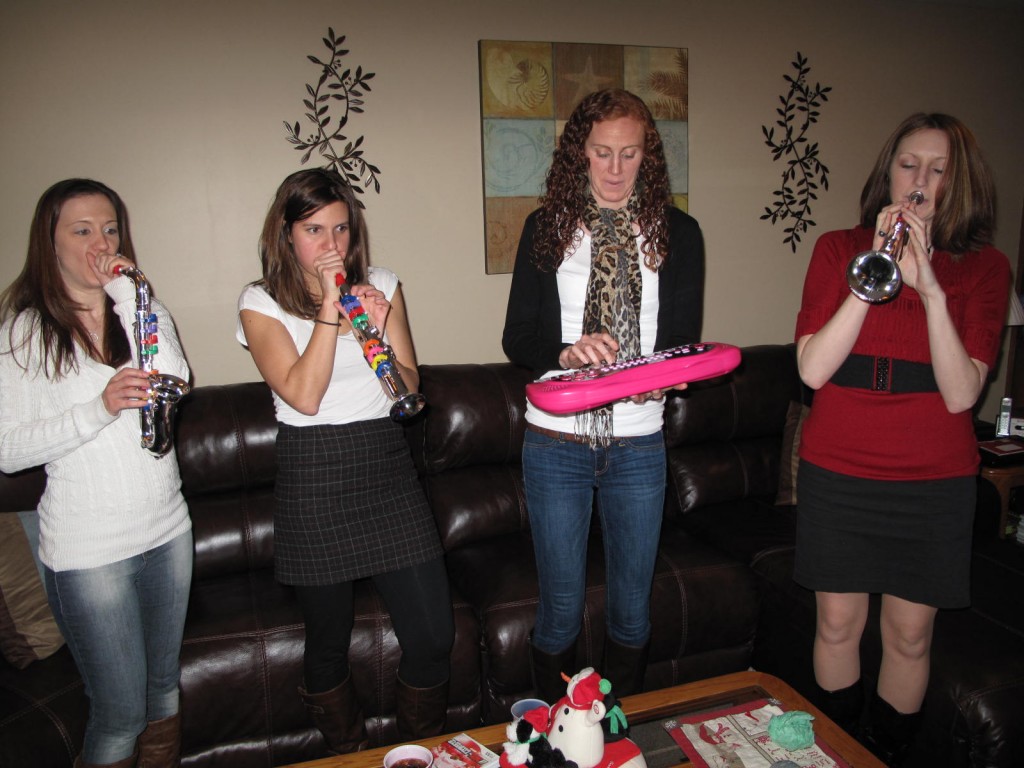 Samantha took cues from her voice coach, Janice. Never too early to start. (And if Samantha's voice is even half as good as Janice's, look out!)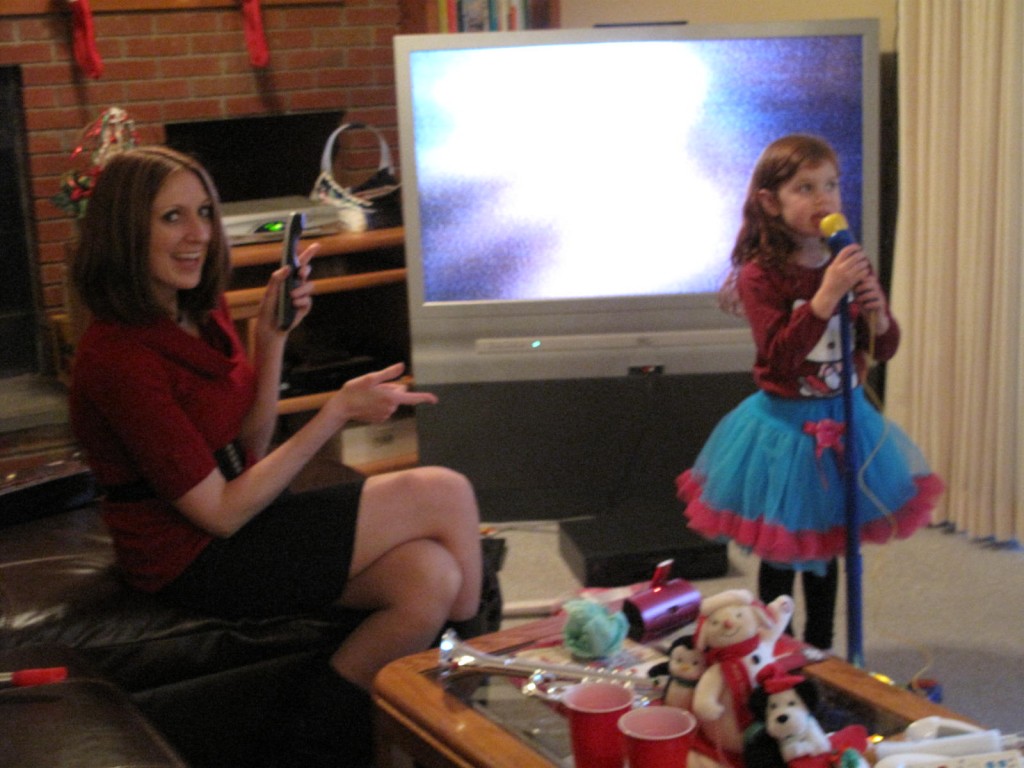 And you really can't have a fun-filled family Christmas without some embarrassing family videos from years before. Kris took the hit this time, with his lengthy aerobics number. (Thanks Aunt Joan! We might need to give you a cut of the YouTube ad revenue.)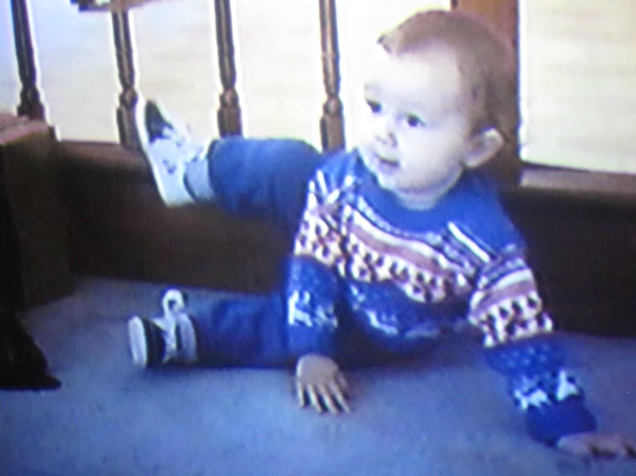 Related posts: