The Saturday before Christmas, Gavin and I had our last minute holiday party at the apartment (the one we suddenly decided that we MUST have because the tree looked just so stunning.)
The day began quite early, however, when Kris rang our bell at 9:30am. He had just finished his last qualifier for the NYC Marathon next year. Granted, I did tell him that I would be up baking magnificent Christmas cookies by 8am, I realized how ambitious that was considering I got home around 1:30am from my work holiday party after flying back later that day from a client meeting. (I was, understandably, "fashionably late.")
But I'm glad Kris and Amy were able to come over so early because we got to spend tons of quality time with them, while I continued my marathon cookie-making-session from earlier that week. Early that afternoon, the four of us (Kris, Amy, Gavin and I) took the Metro North up to my parent's house and got busy getting the tree.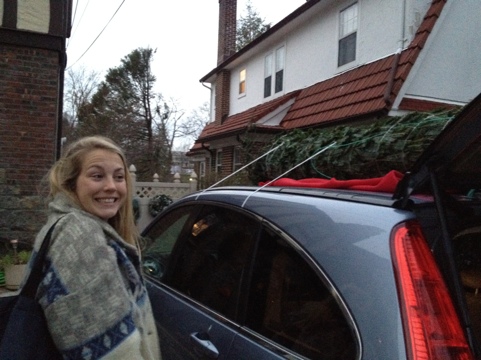 We spent some time decorating. Jim and Momma came over for that. After some delicious local pizza, we were refueled and got ready for the party (actually, by that point we were all ready to sleep but we pulled ourselves together for a few more hours.)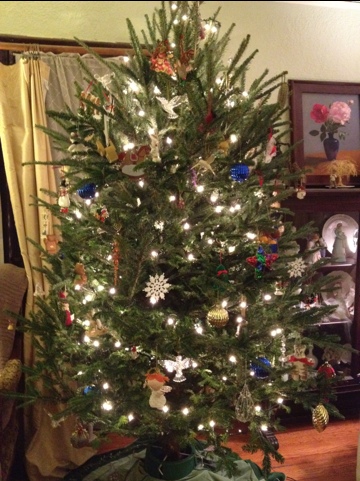 Momma gave us these ornaments she crocheted. We hung them on the tree immediately after we got back to the apartment.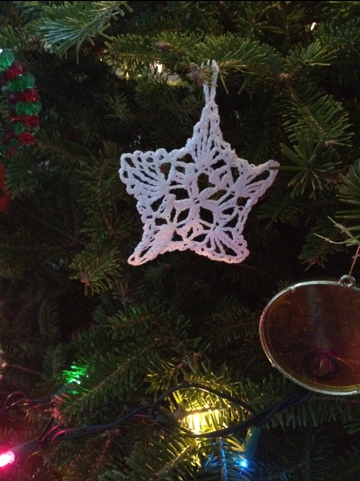 Our little holiday party had a nice spread Christmas (and Hanukkah!) cookies. (I got a little carried away this season): chocolate crinkles, sugar cookies, linzer tarts, chocolate fudge and peppermint martinis. Most, for the first time ever. Yum!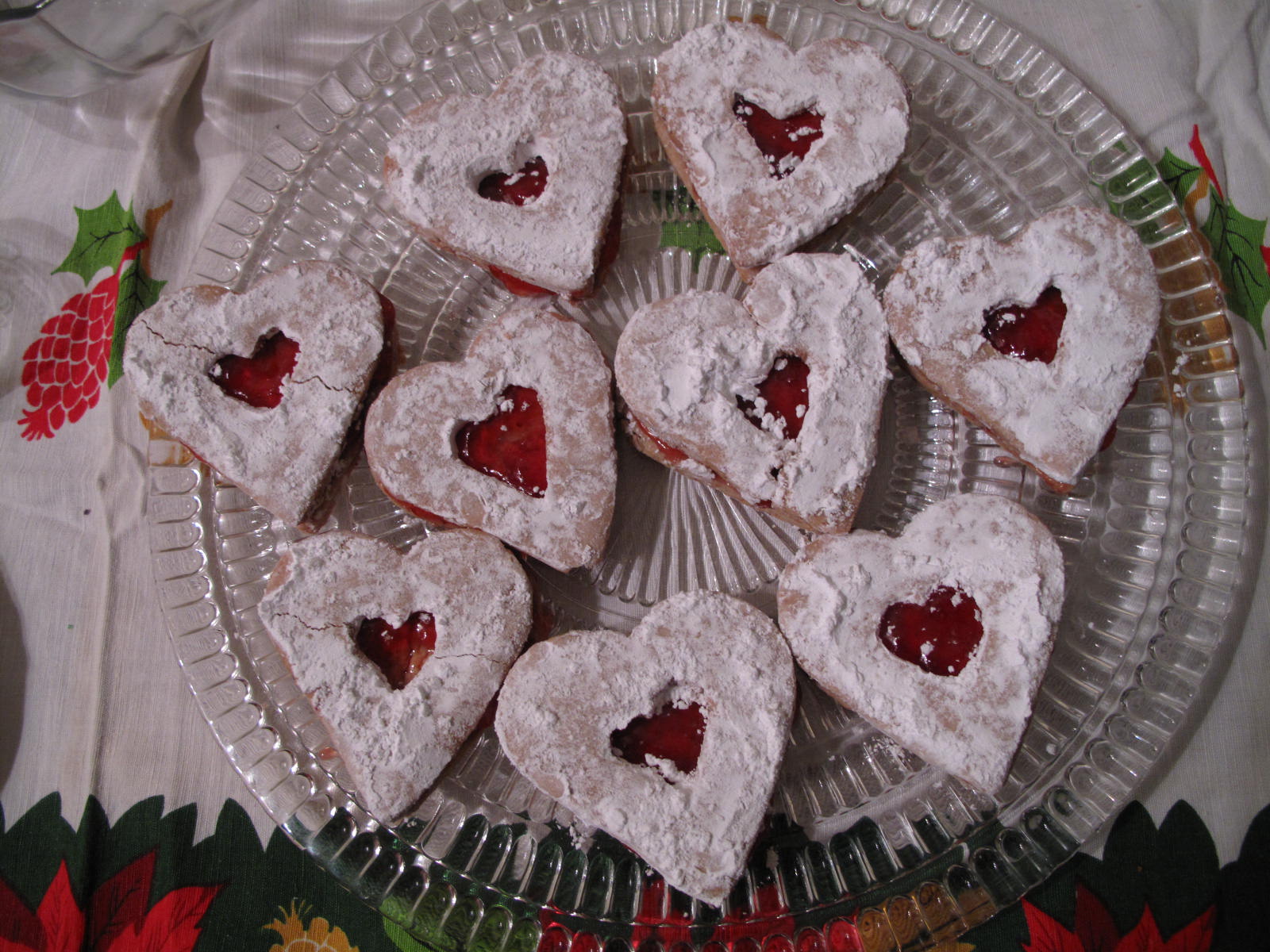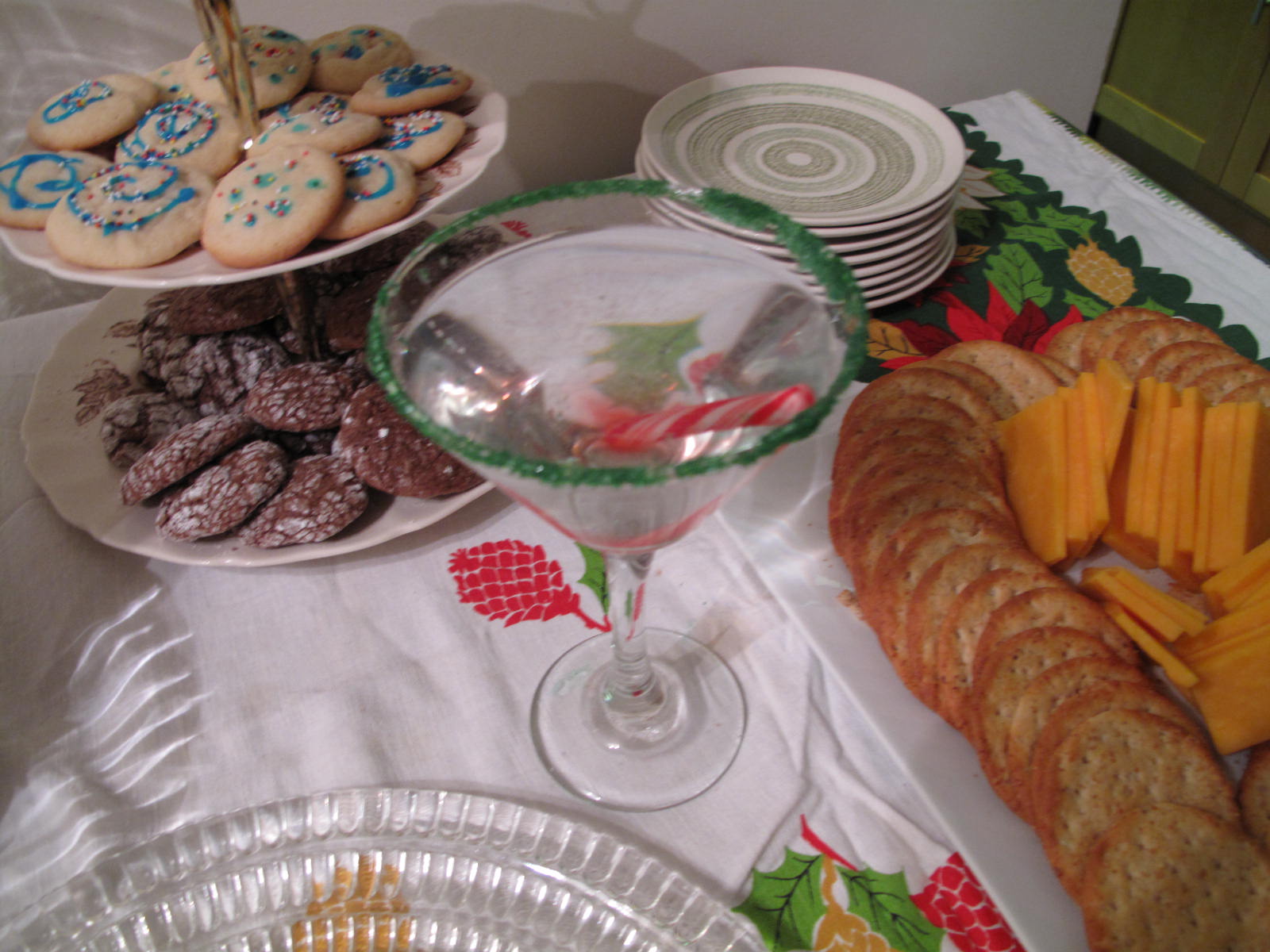 Colleen and Tom brought homemade sugar cookies. Super delish!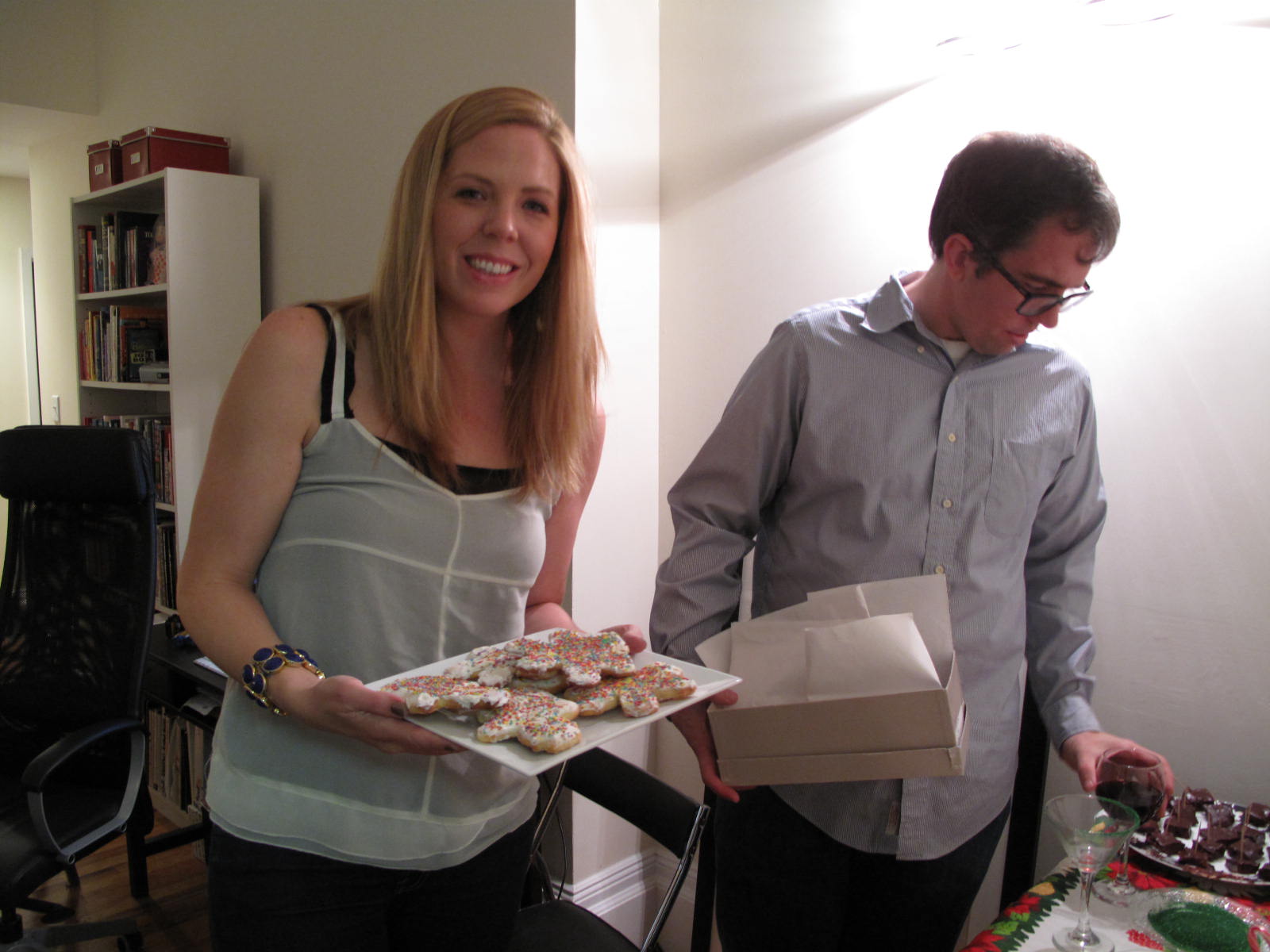 All we needed to add was the fireplace channel on the PS3 and some Spotify holiday tunes and we were set!
Happy Holidays!
Related posts: