I haven't uncovered a precedent for this, which leads me to believe that we may have actually invented it!
Gavin came across a super amazing travel deal through Delta for a trip to Puerto Rico. So we went for it and booked a long weekend getaway.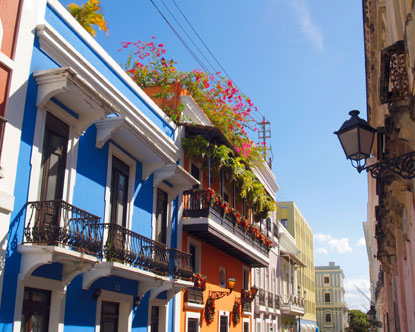 Kris and Amy actually headed down there this month; it's only 4 hours away! Hopefully, we can get some travel tips from them for our abbreviated pre-honeymoon vacation (two months before the wedding.) We still need to lay out some of the details but I'm thinking San Juan and beach.
As for the REAL honeymoon…
There are some  ideas floating around, mostly ones I've read about on bridal websites. But I think we both want to go someplace a little more unique. We're stuck on Morocco at the present moment because Gavin suggested it and I've always wanted to visit Africa (well, I'd imagined other parts of Africa but this would suffice for now.)
Who knows? We may find something even better once we really get into looking. Suggestions welcome.
Related posts: