I have been struggling with the concept of a guest book for the wedding. While I admit that it does serve a purpose, I just can't build a strong enough case to do it (yes, I am currently in a dialogue with myself at the moment because I came to work before 9:30am and it's Friday and the office is currently 100% empty.)
The issue with the guest book is really this: soon after the wedding, it will take up residence in our home, on our bookshelf. Now, for as long as I can remember, I've maintained a love/hate relationship with books. Well- more love; less hate. I love to read and organize my books.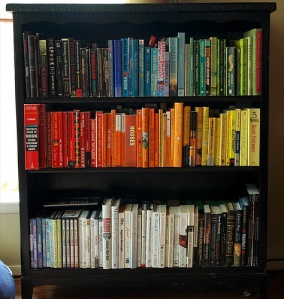 Figure 1: Someone else's bookshelf but clearly a valid representation of this particular obsession.
(To this day, however, I have only met 3 other people who actually take the same amount of time and consideration that I do in arranging their collections- think: alphabetical, by color, by subject matter, etc. One was my former design professor from SUNY Purchase; the second, the head of the department at a place I interviewed at downtown; and the third, my coworker, a digital strategist.)
But living in Manhattan (particularly in places like the quintessential 'first apartment' I had in 2005 on the Upper East Side) has forced me to reconsider every single item that I bring into the apartment- books included. In my quest for an alternative to yet another book – and something that will, by its very nature, have more visibility – I've stumbled upon an interesting take on the traditional guest "book."
Here it is:
Now imagine a bucket-load of these that we can distribute throughout the garden of our new home. That's where my head's at right now.
Related posts: