Here is the first look at some bridesmaid dress potentials for the wedding.
Please disregard the color. I have absolutely no idea which color I like. (Actually I do, but I have a feeling no one would want to wear turquoise, lime green or hot pink. I know I wouldn't.) I repeat: color is FPO!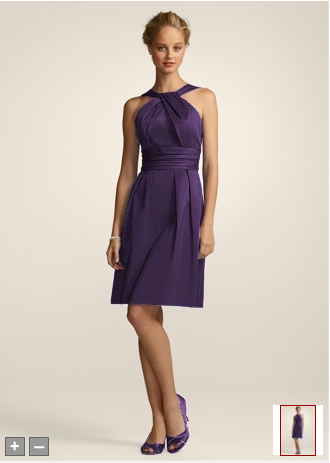 This first one is my favorite. I LOVE the design on the top. But its from David's Bridal so I'm going to have to swing by and check out the fabric to make sure its not- to use one of Gavin's words – "chintzy." (Their dresses , and color selection, are supposedly "hit or miss" and I've been told that in-person is usually the best approach.)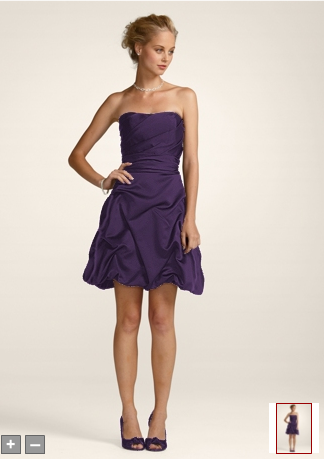 Here's another from DB but I think I only like is because it reminds me of one of my favorite cocktail dresses.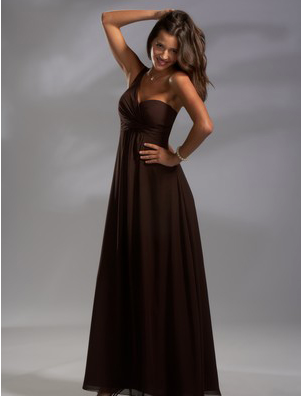 There were a few others from Pretty Bridesmaids that I found pretty (coincidentally) and around the same price point as the ones at David's.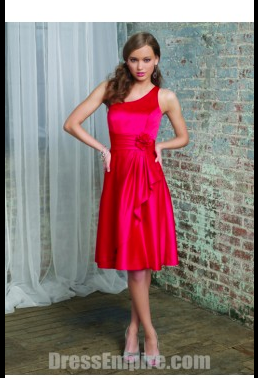 HOT PINK! (Maybe this can be the color for flower girl Mikayla. After all, there is no law that says we need to be all "matchy-matchy." I checked.)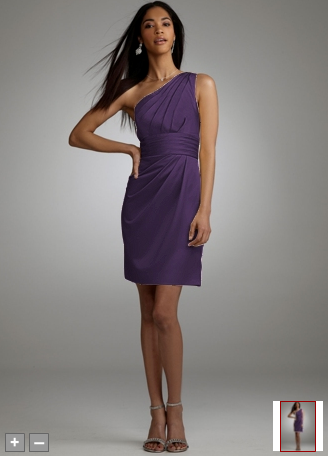 And some kind of Greek design. I think its a little "meh" but still its one of the few I actually liked in David's Bridal.
Still pursuing options at JCPenny, Macy's and Target (They now do bridal attire. Or atleast some of the designers do. Jason Wu is coming on Feb 5th! Merona and Mossimo are in stores now.) More to come on that. J.Crew and Ann Taylor I love but they start in the $$ range. No need for that, especially when there are so many other pretty dresses to choose from!
Here are some more faves from the places listed above: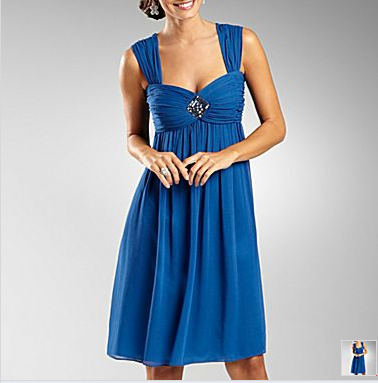 JCPenny (If I could marry a dress, it would probably be this one.)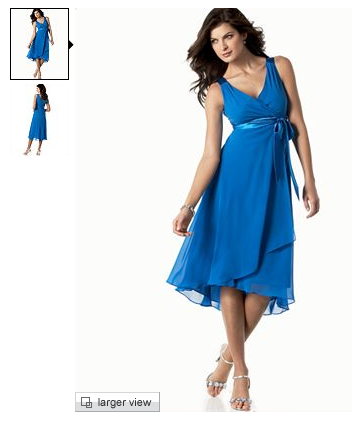 Macy's (Come on, Macy's. I expected more from you.)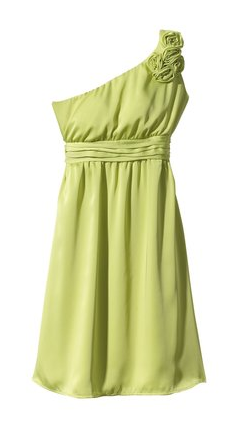 and Target.
I'm hoping to have the selects sometime this week or next; mostly because I want to stop looking at dresses and move onto the next thing already. By then I'm also guessing Gavin will be in the mood to talk about food and photography (our next order of business.)
Related posts: