Gavin and I decided about one month ago incorporate some unique Brooklyn style into our reception with unmatched vintage dinner plates. He told his mom about our plan and she started the collection.
Since there are, as you can imagine, about a hundred different configurations one can create with such a selection, the Sunday before I left to come back to NYC we got to work on mapping some of those out.
First was basic inventory, which was a brief assessment of what we currently have in hand.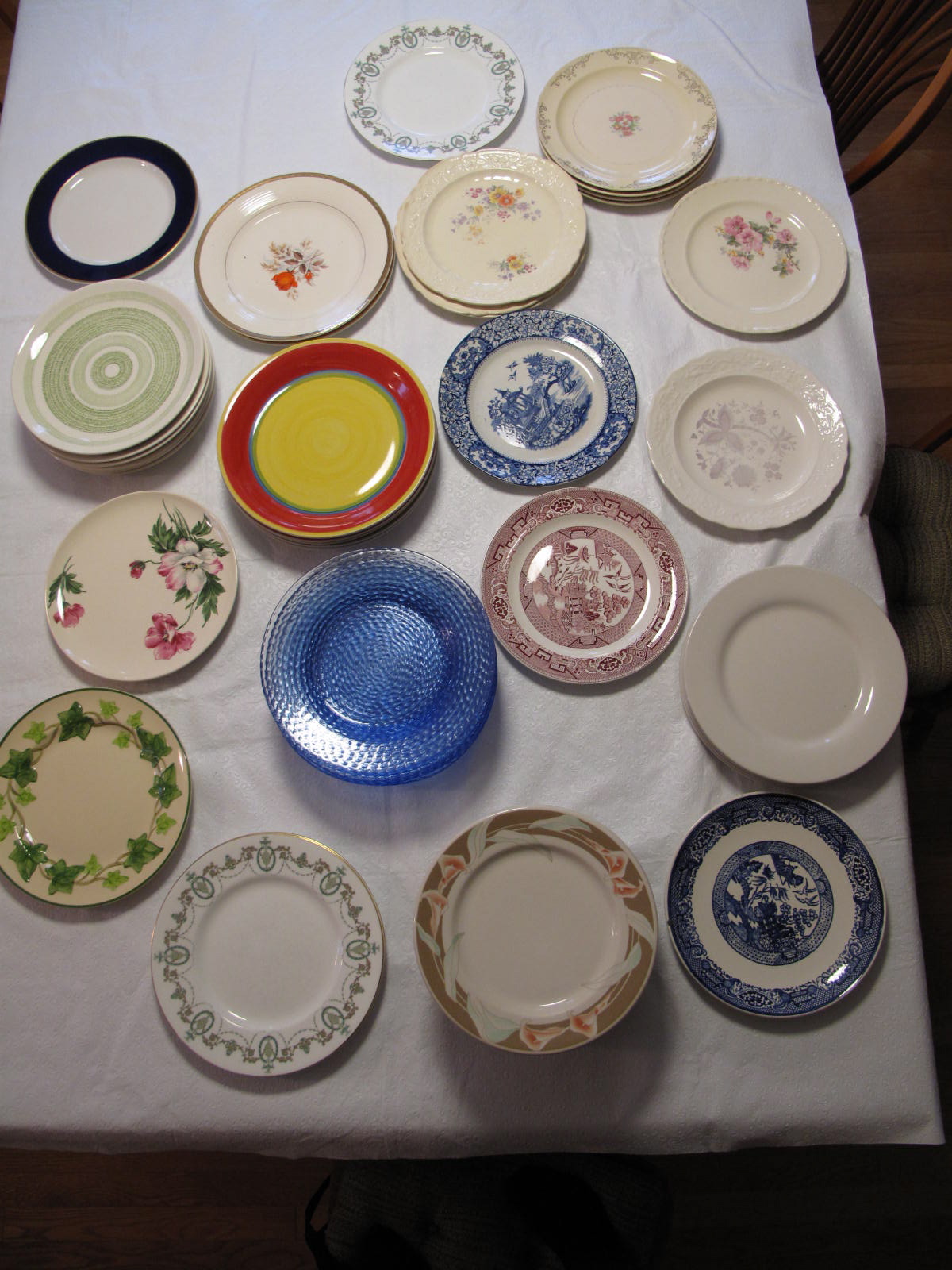 The first couple of settings were totally random.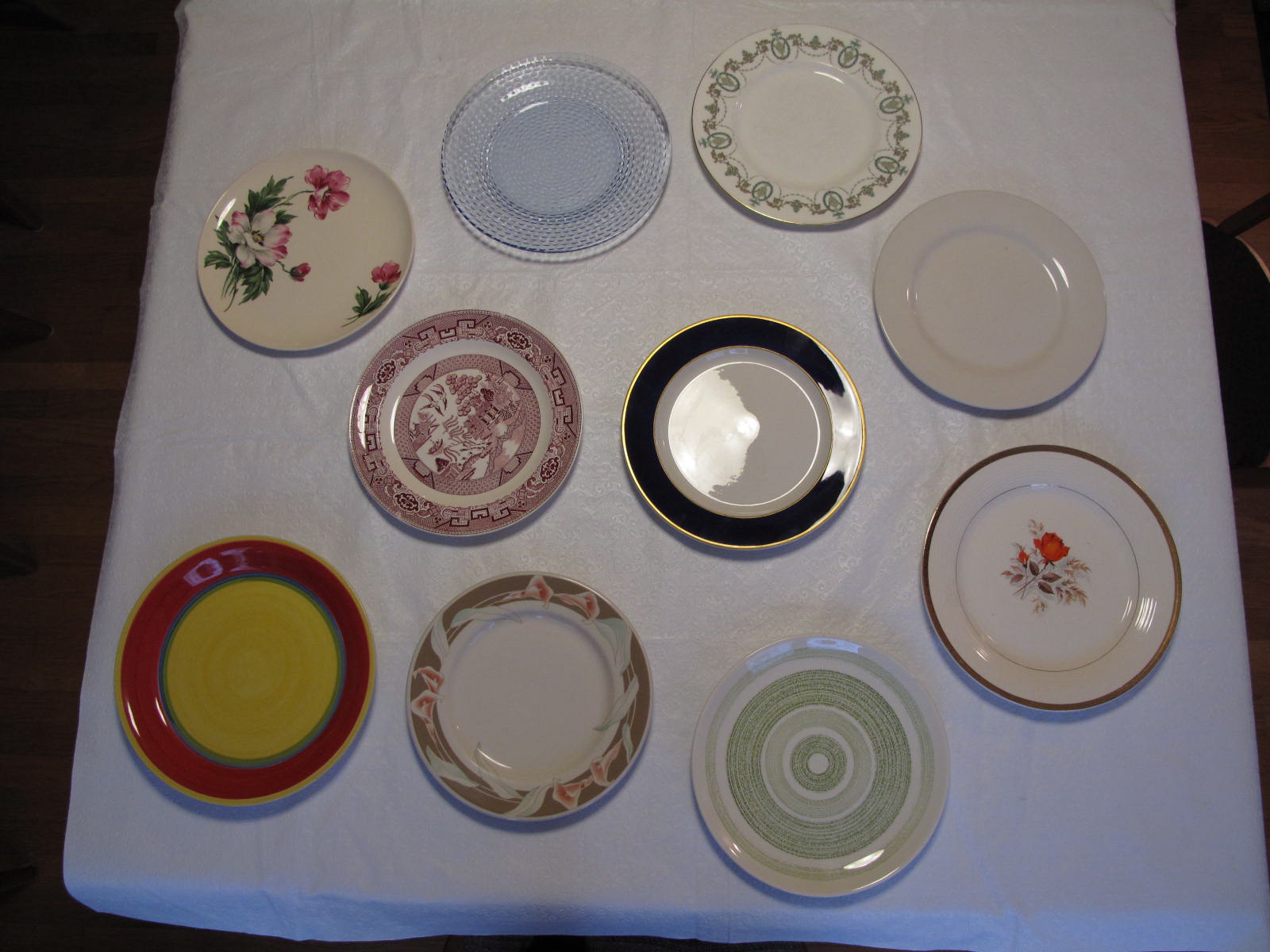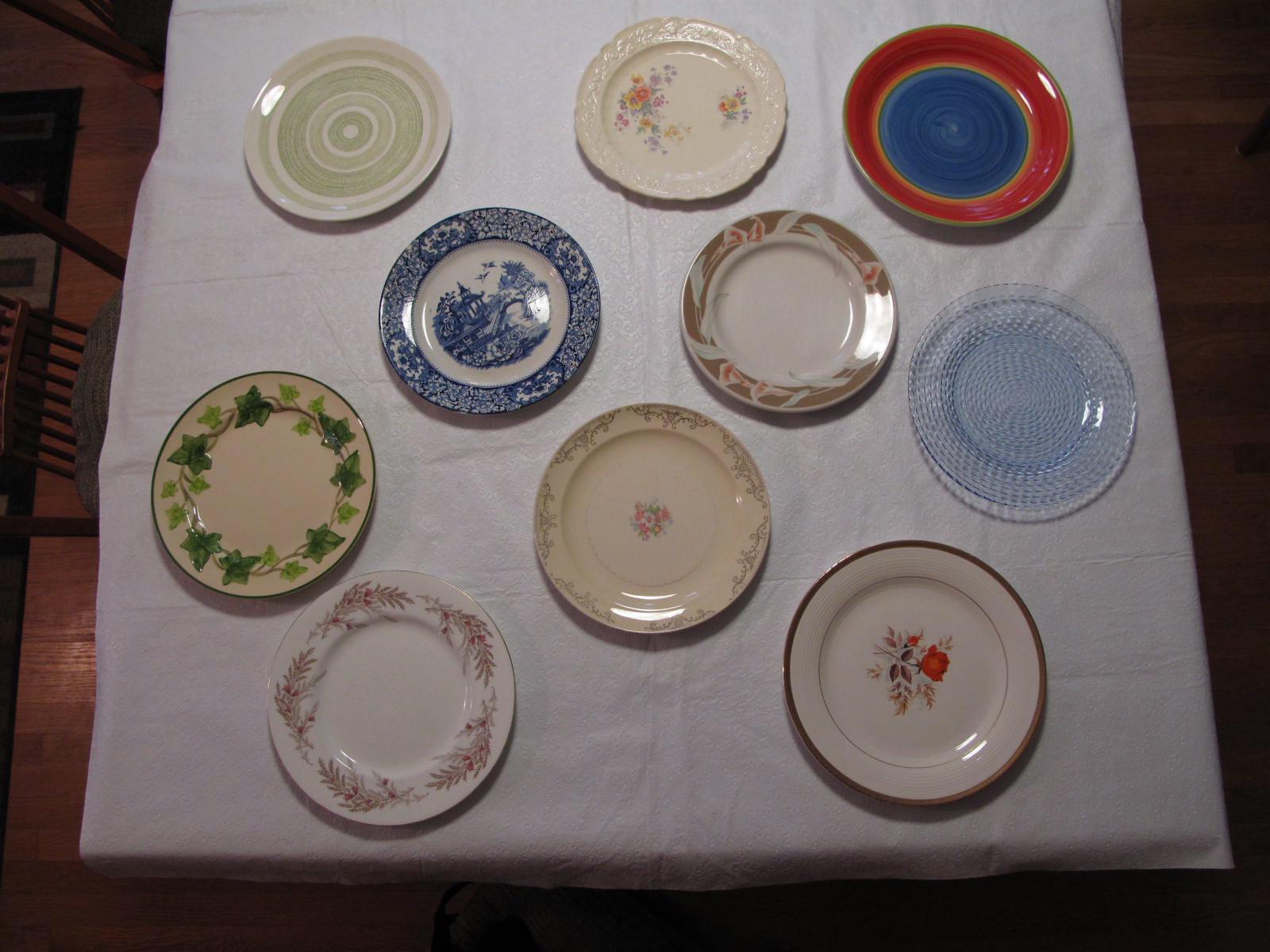 Then we went for  similar plates (flower designs.)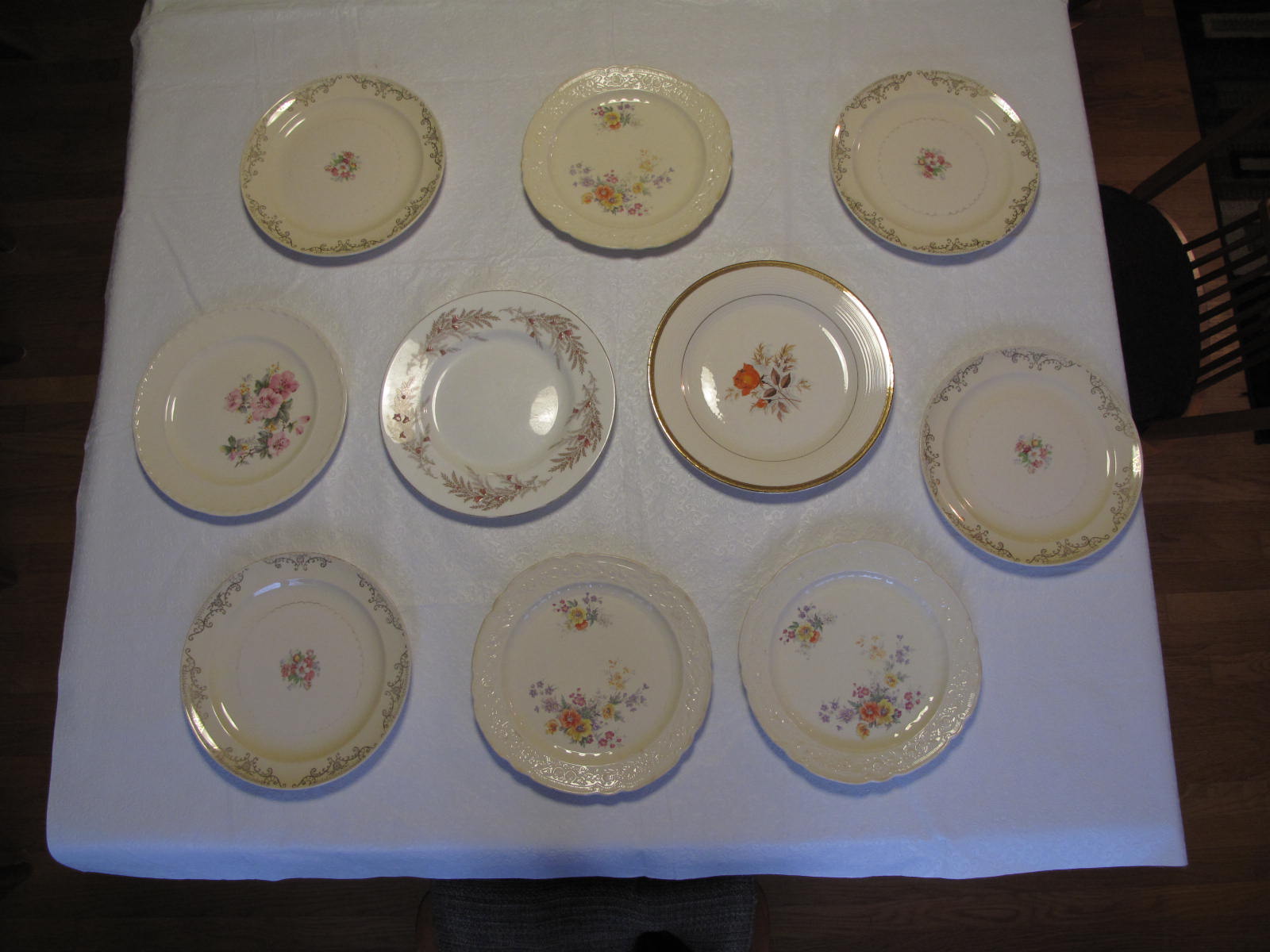 Then came the themes: green…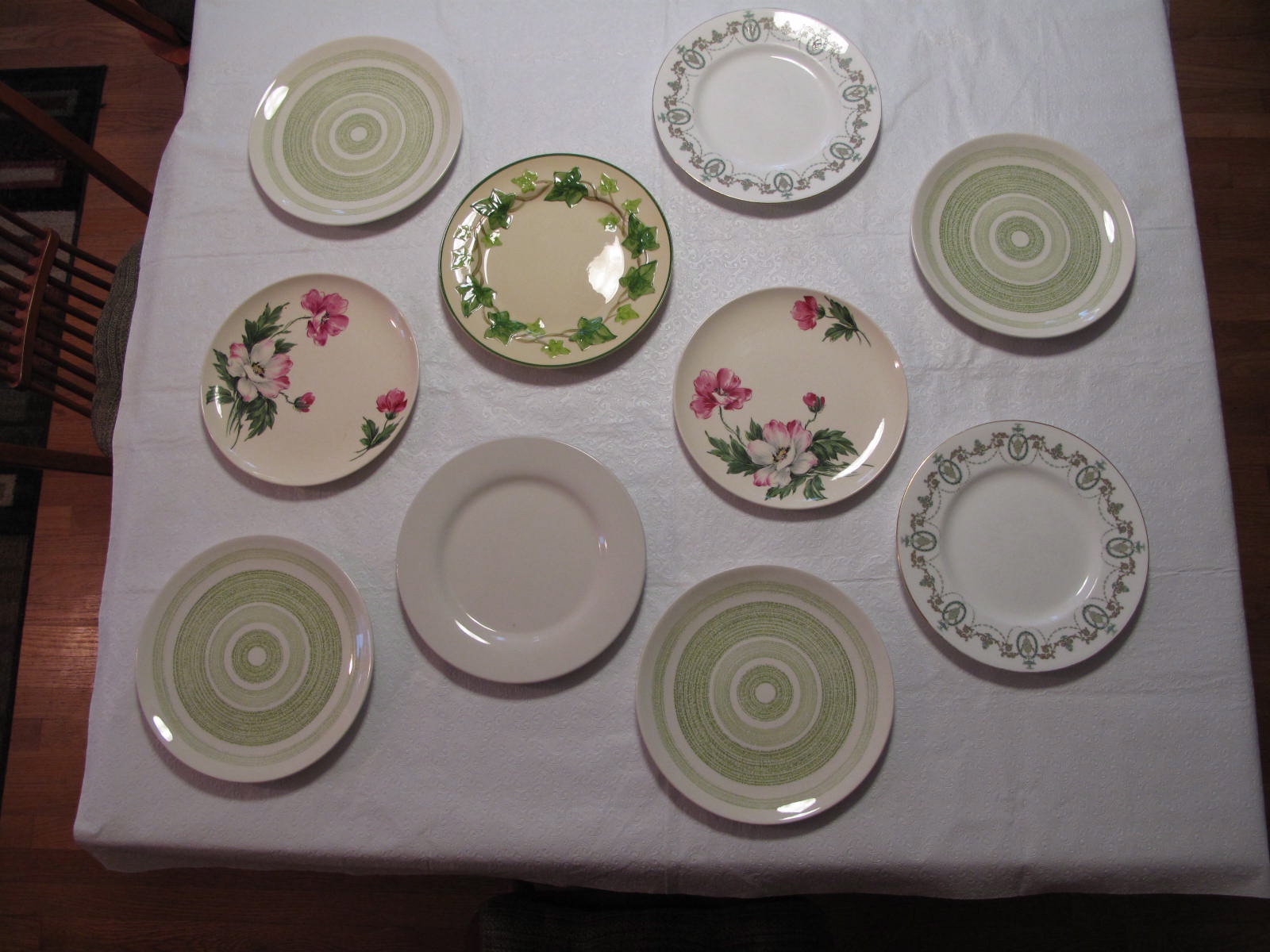 flower…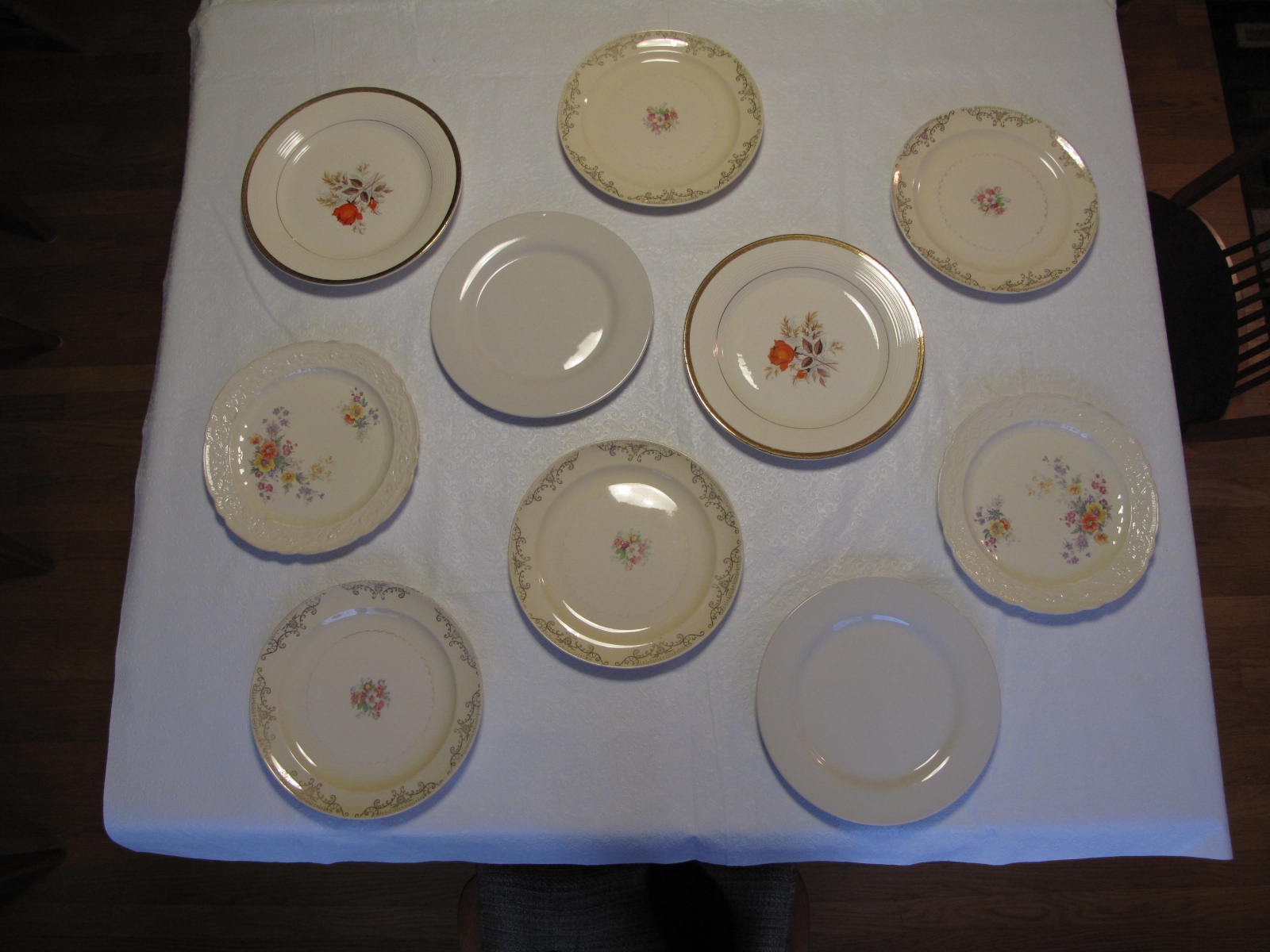 blue…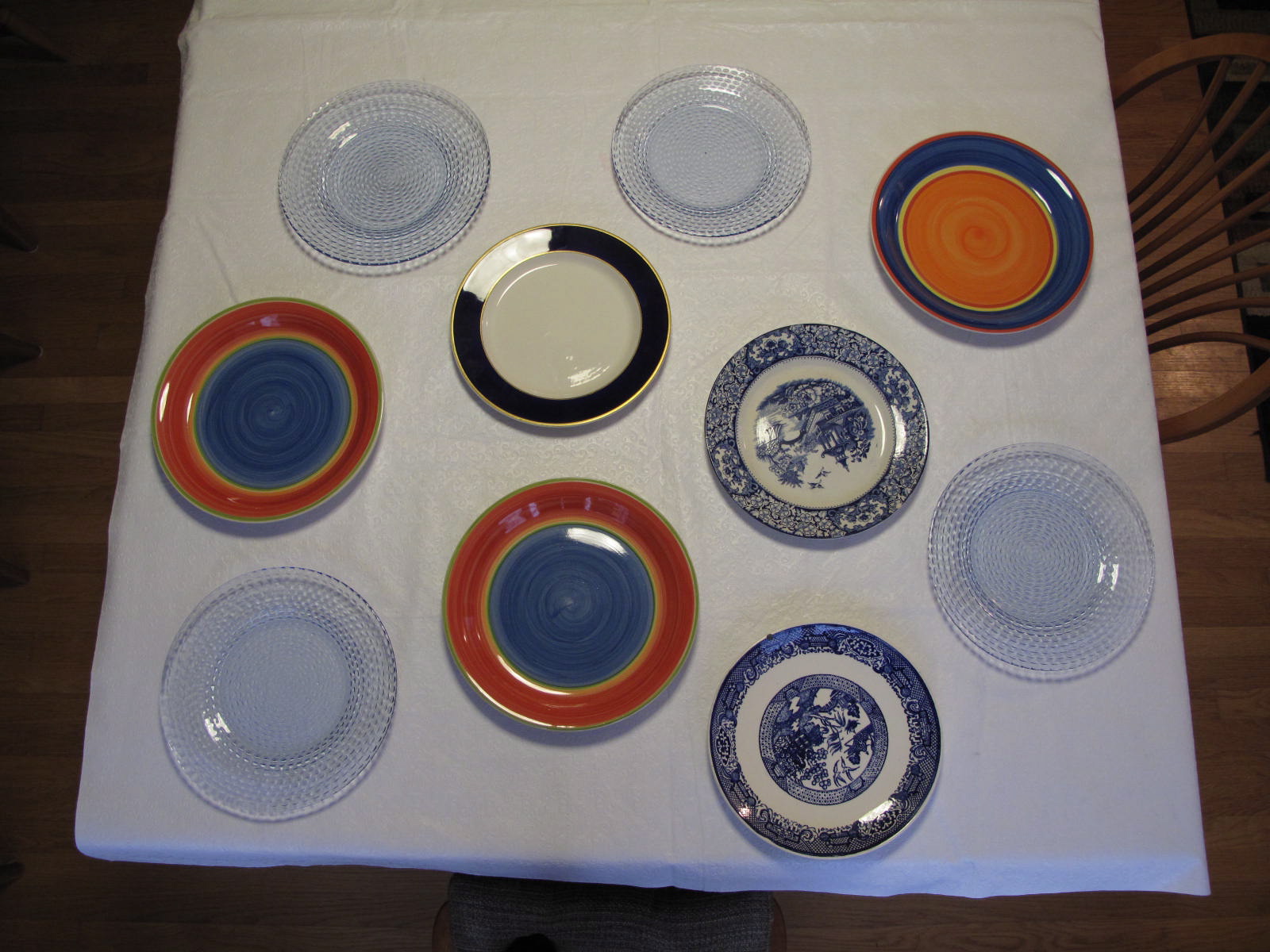 and brown.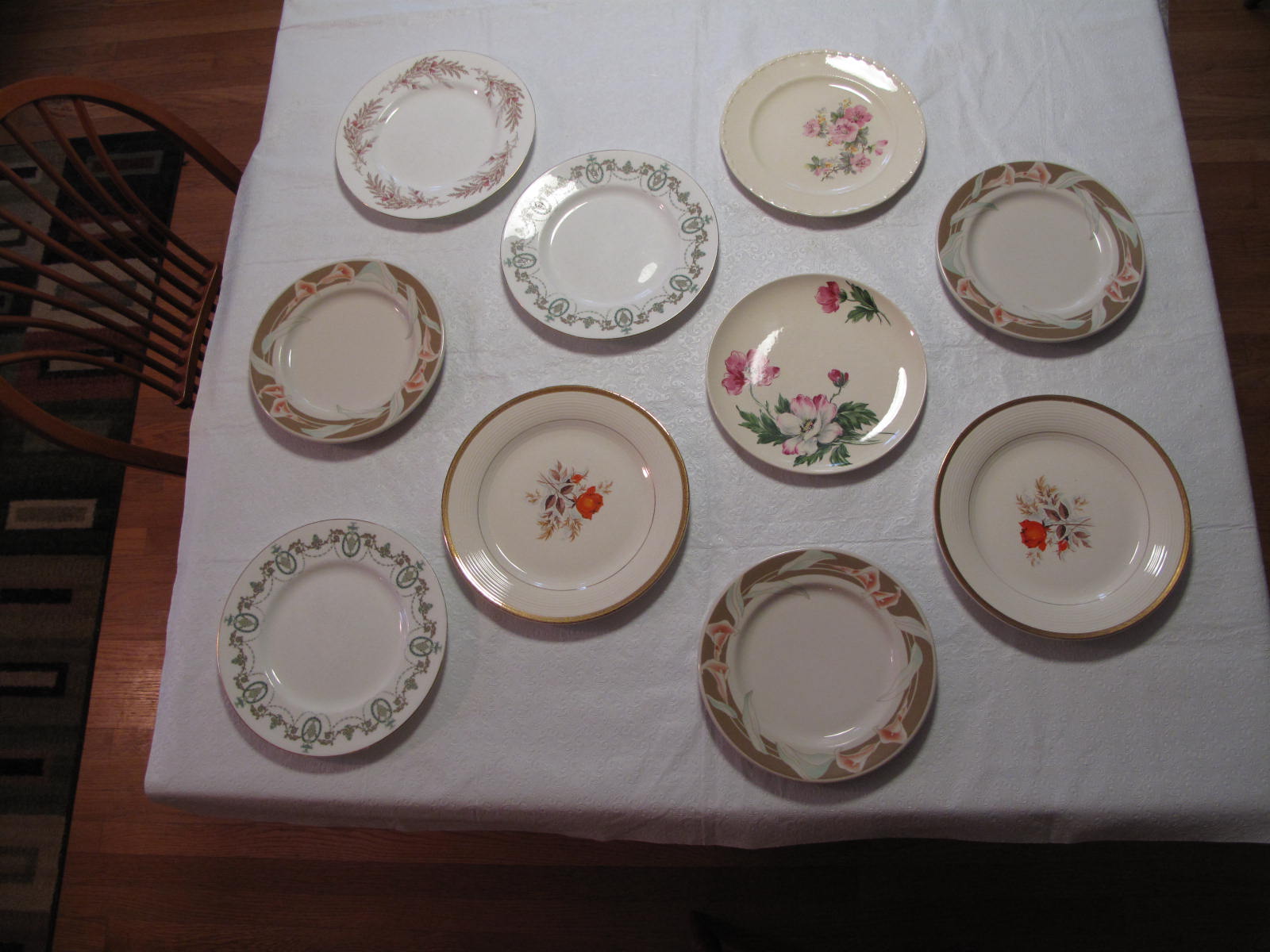 The themes seemed to work a little better than completely random because there was some sense of order in the chaos that grounded the whole configuration.
Since the tables will most likely be in a circular pattern, we moved to that layout.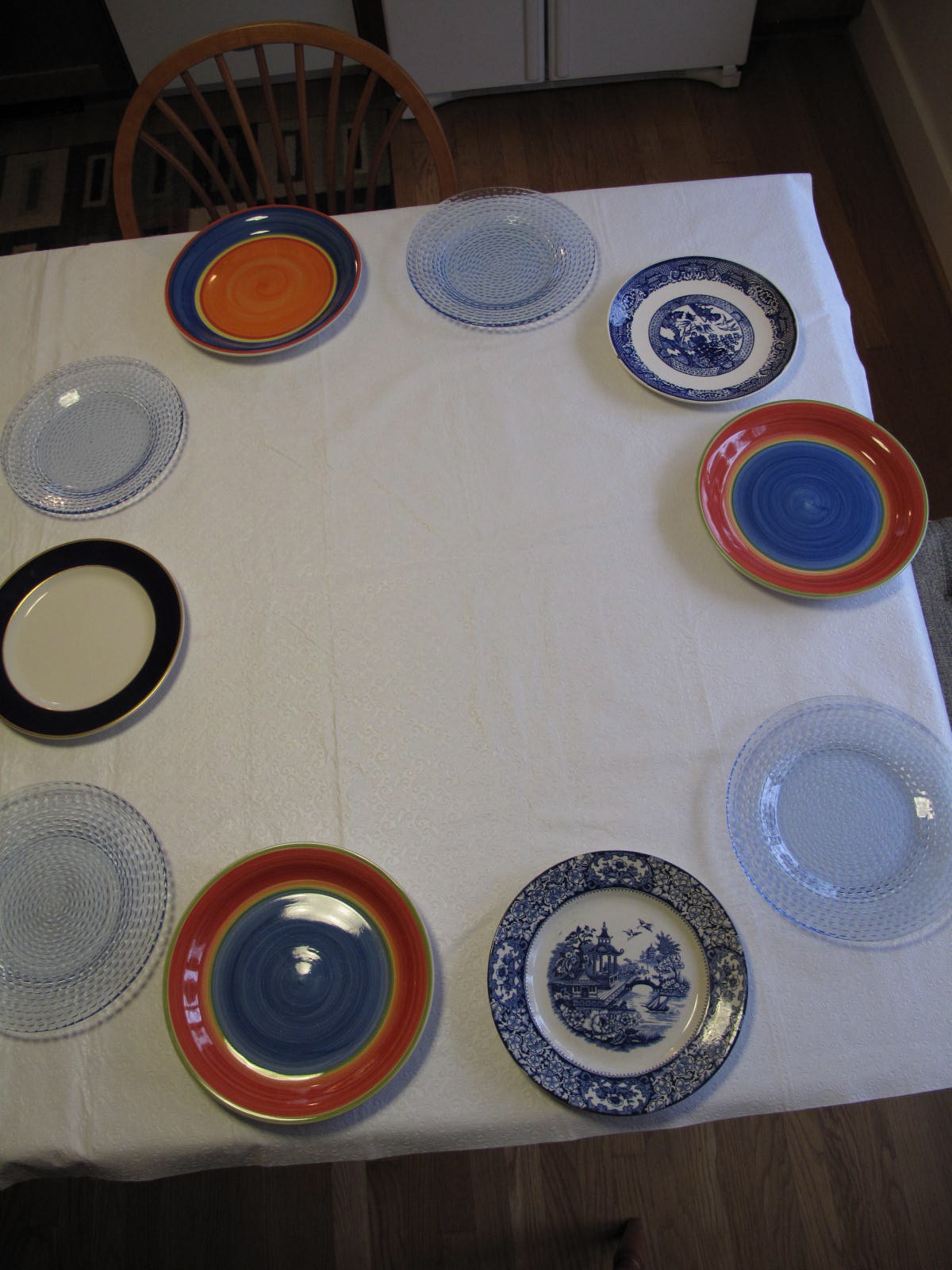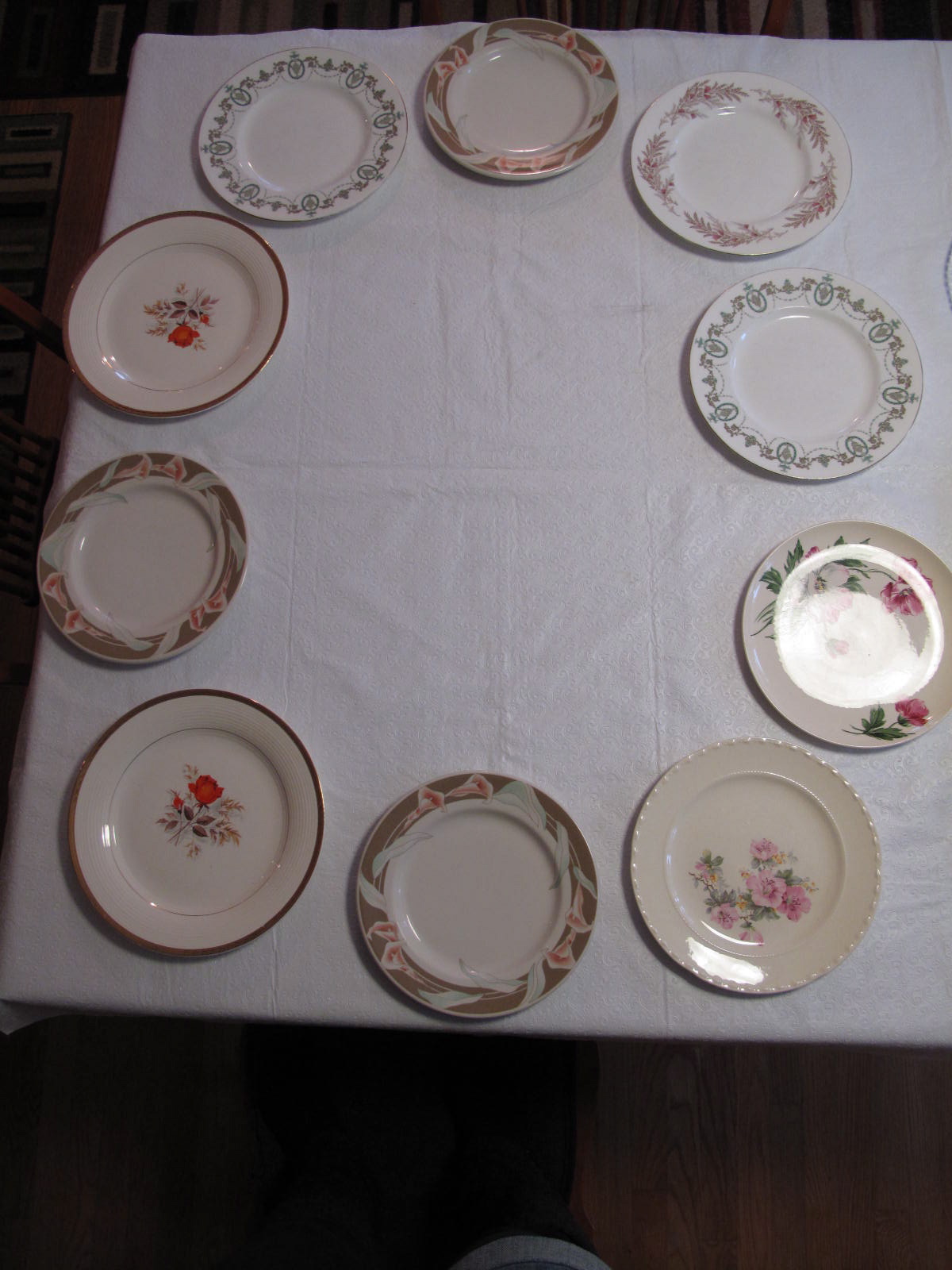 And last but not least, the centerpieces.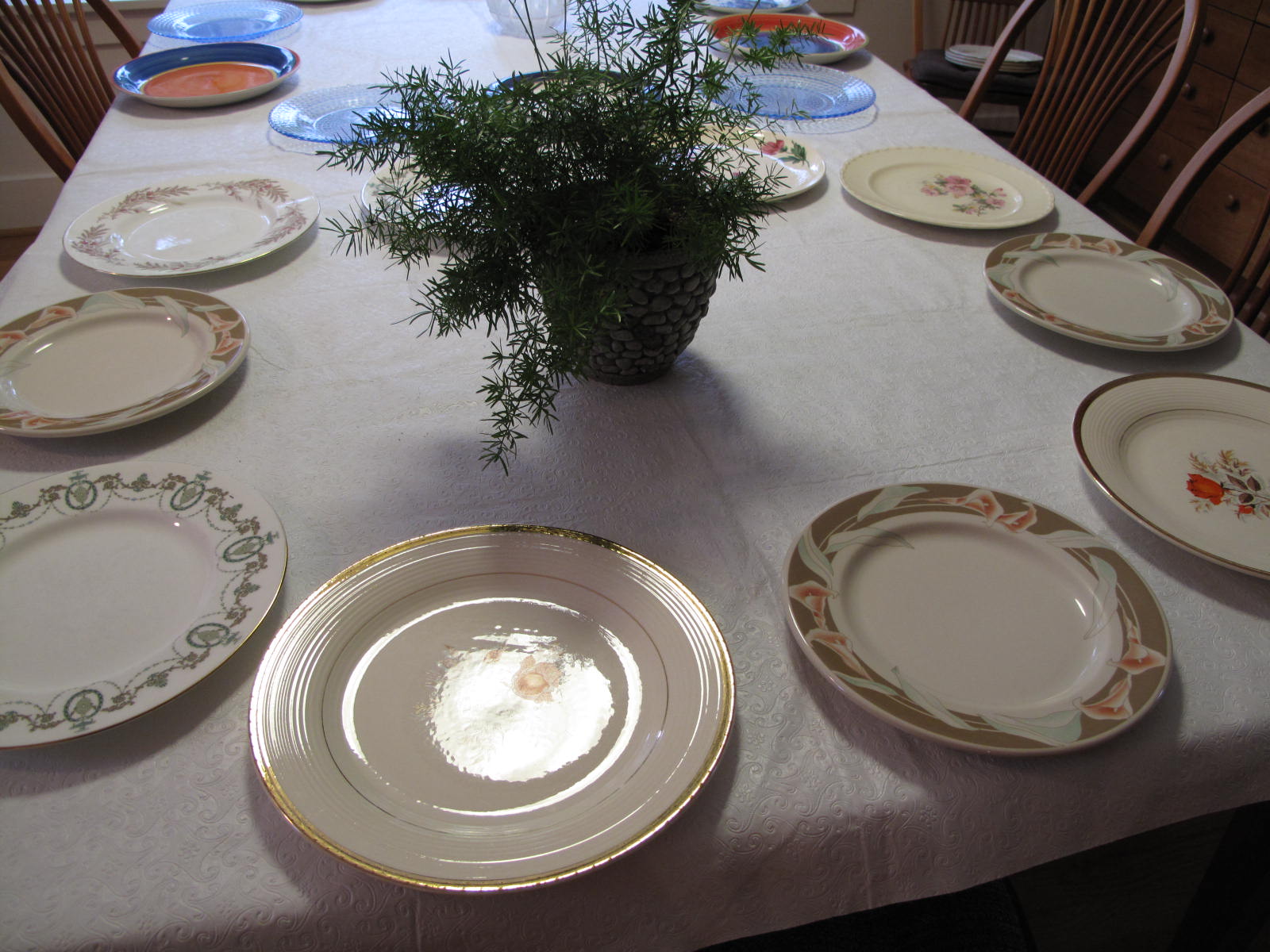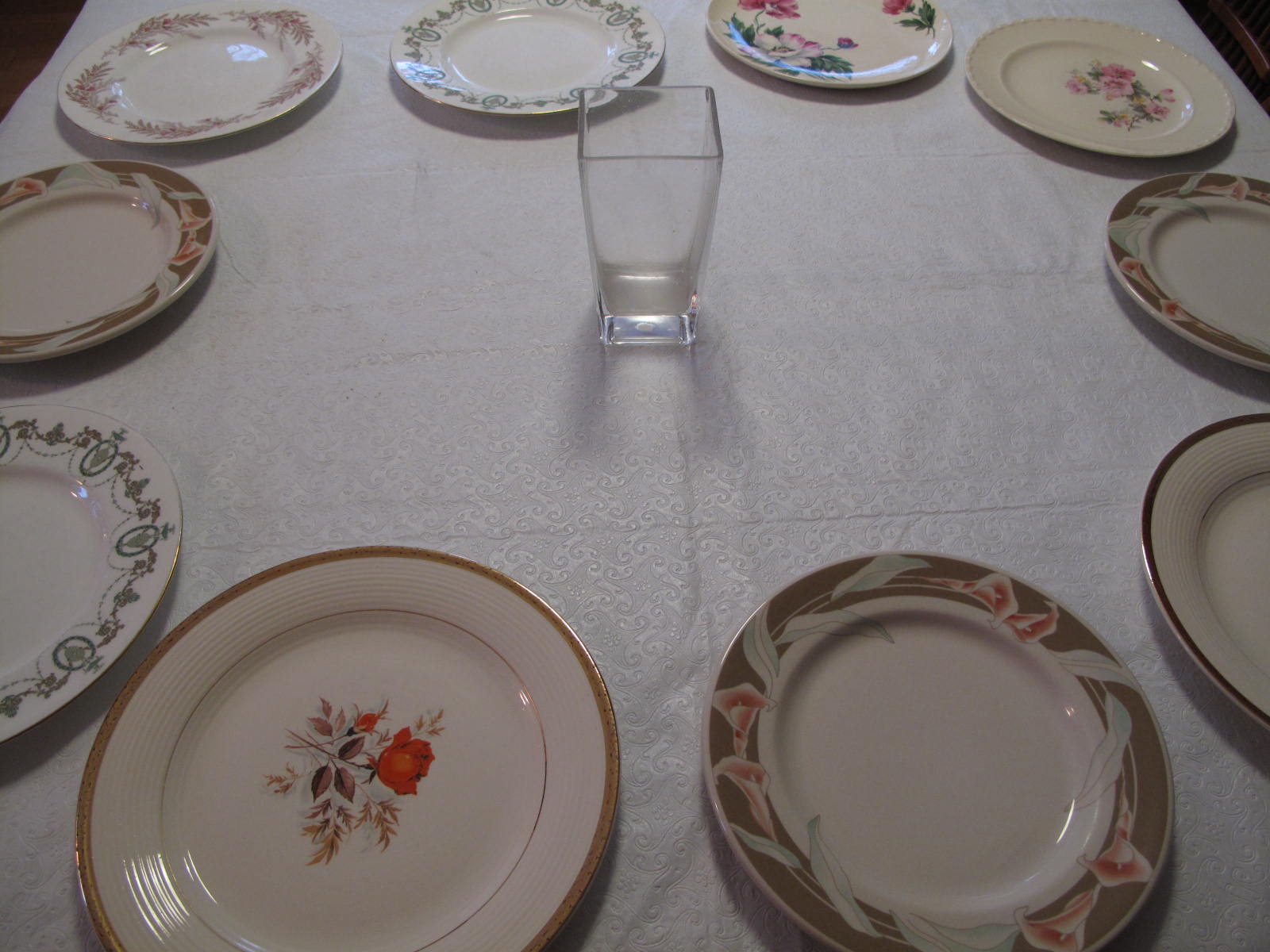 Of course, real plants have preference in my book since they are so alive-looking and also considered an environmentally friendly alternative to cut flowers. There is the issue of all that dirt but then that can be covered in an elegant way.
I'm still not sure whether it will be flowers cut or in potted planters but atleast we narrowed in on the size of the centerpieces and possible color (clear or something very neutral so as to not deflect attention from the plates.)
Related posts: