Who says you need snow on the ground to find the perfect Christmas tree? Not us! This group had everything you need: a wood saw, pickup truck and determination.
After walking through the field for a bit, we came across a very handsome tree. This is THE ONE! Ian & Karin and kids took a few photos with their tree before bringing it back home.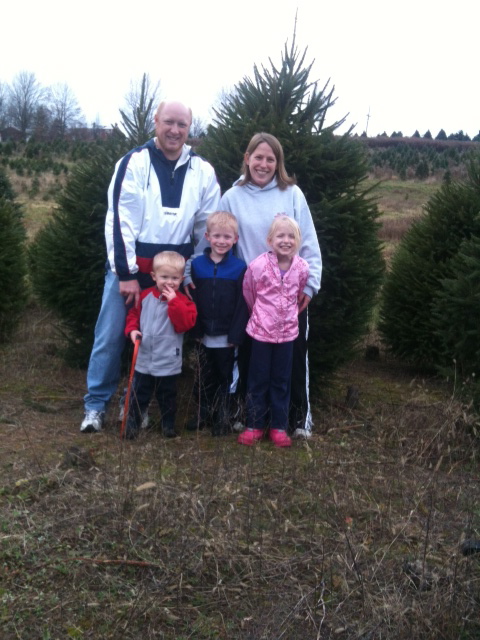 Branden got right to work in helping his dad saw down the tree.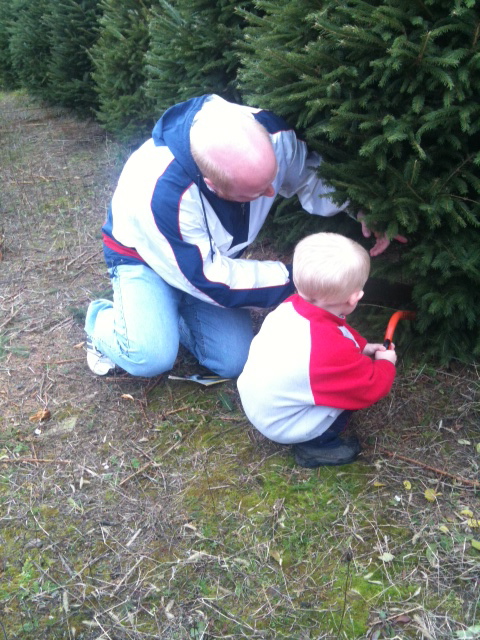 Mikayla confiscated my phone to capture some shots of Gavin and her brother.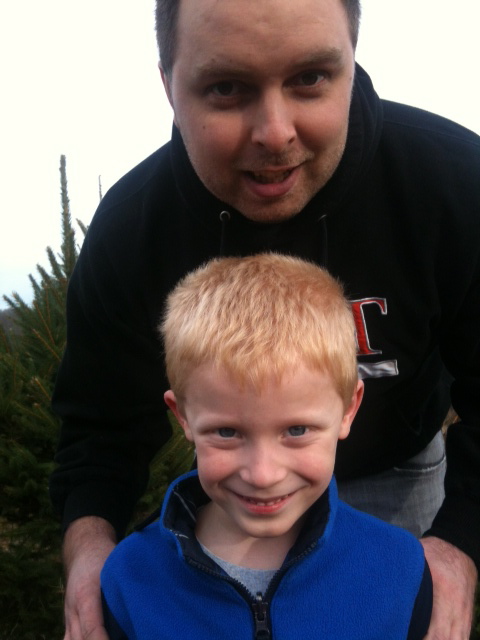 And Gavin and me (left the makeup at home but I did, of course, remember to bring my sunglasses.)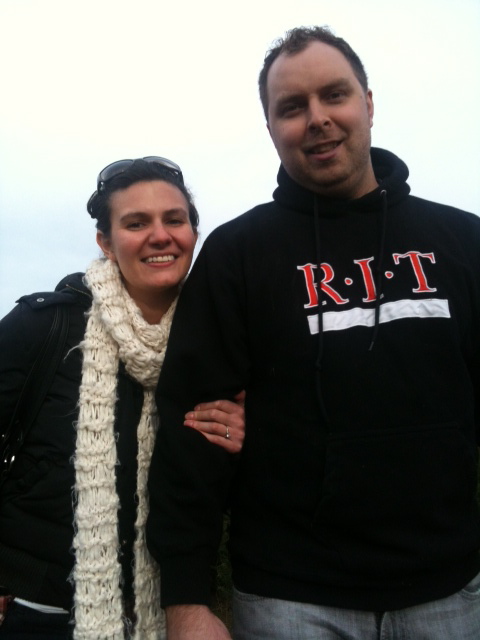 Gavin and Ian dragged the freshly cut spruce to the front of the lot to get it wrapped. Then Gavin's mom and I jetted off (with the tree held hostage in the truck) for a couple more hours of antique shopping, leaving Gavin to a fun adventure at Lowes to purchase a tree stand with the kids.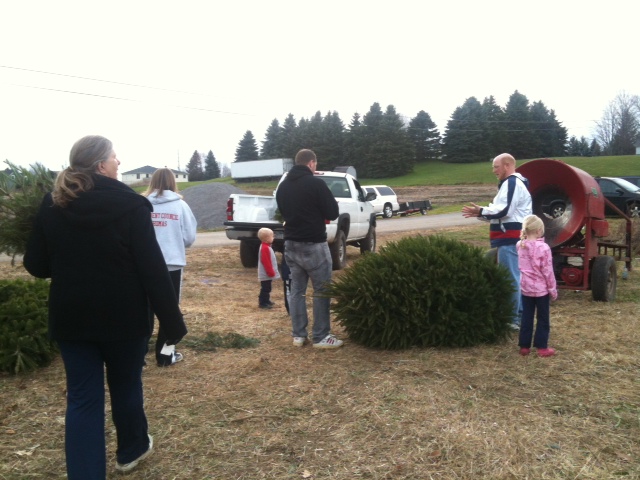 When we got back to the house, Gavin's dad was at it again- this time, spaghetti and meat sauce. (We warned him beforehand that it would be the whole crew again.)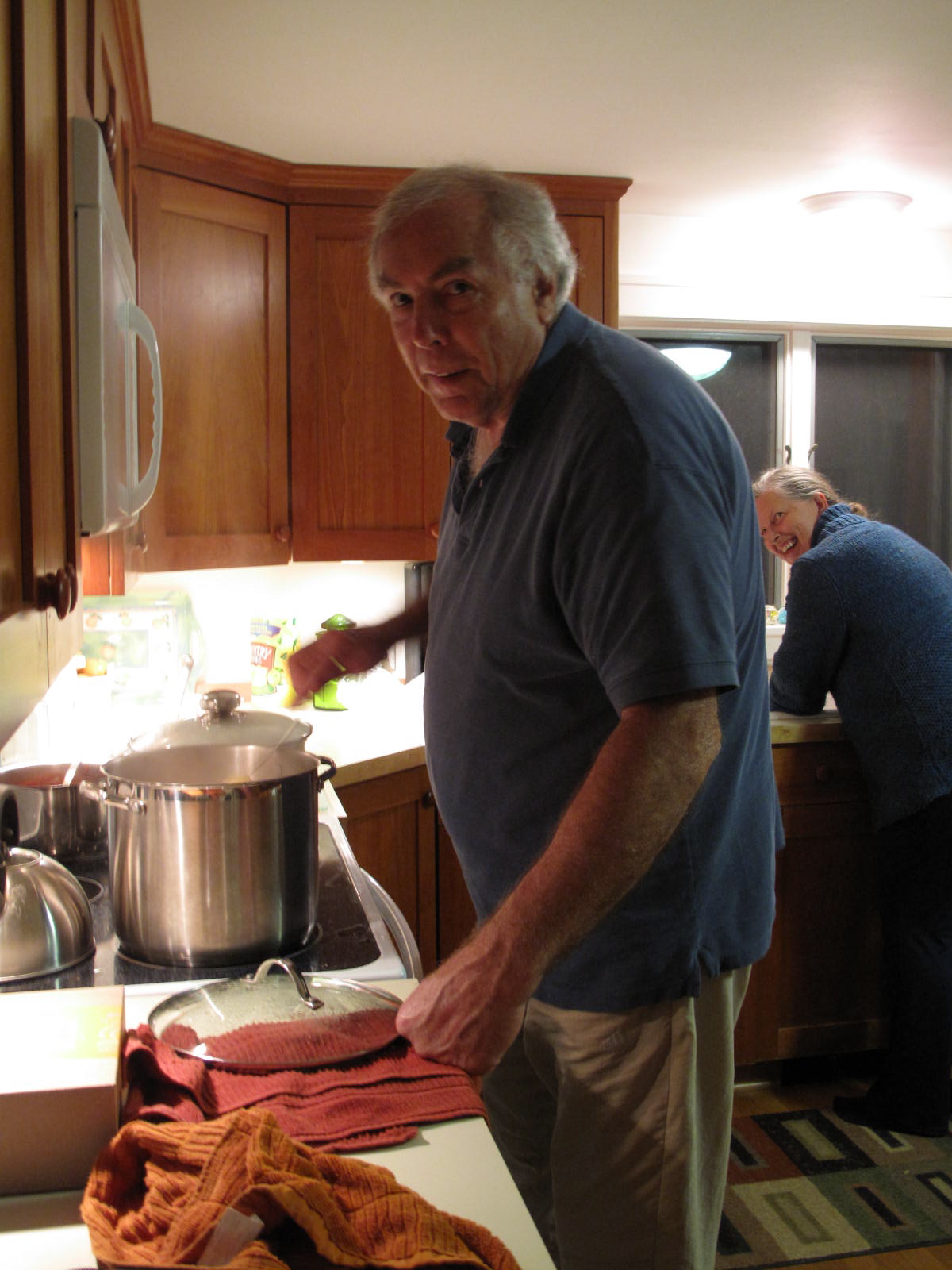 After dinner, we all relaxed in the living room with the iPad, television and some good old-fashioned card & board games, but not before everyone decided to climb on Gavin (all at the same time.)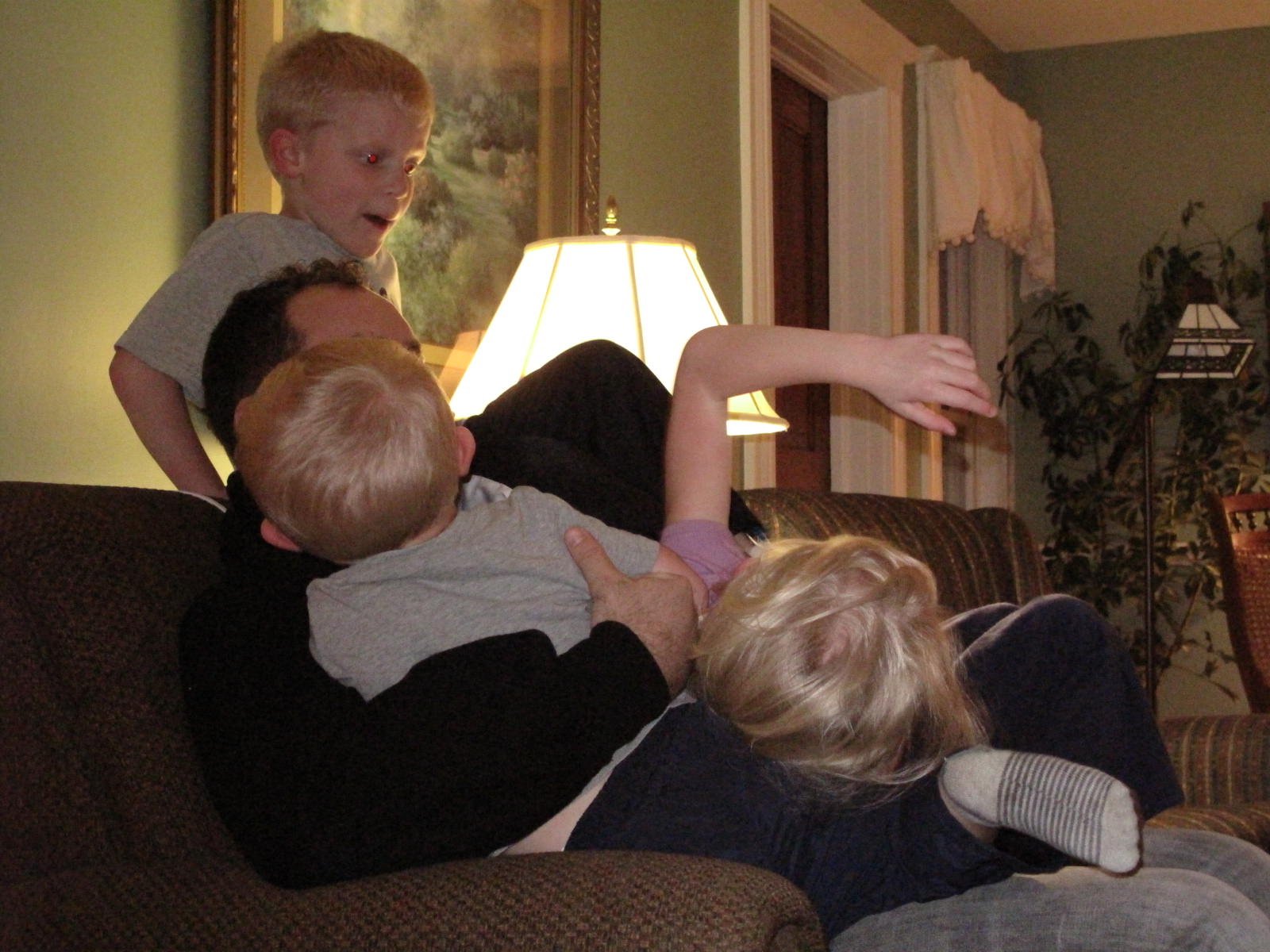 Mikayla had another photo shoot- this time with the real camera. (Photos coming soon.) Then we played some kind of Bingo-type game with animals. We improvised a little with the rules.
Related posts: