After two or three Thanksgivings with my family, Gavin and I decided to switch it up and give his family a turn (or give my family a break, depending on how you look at it.)
While Gavin's dad was hard at work in the kitchen preparing the turkey, Gavin was hard at work keeping our flower girl entertained.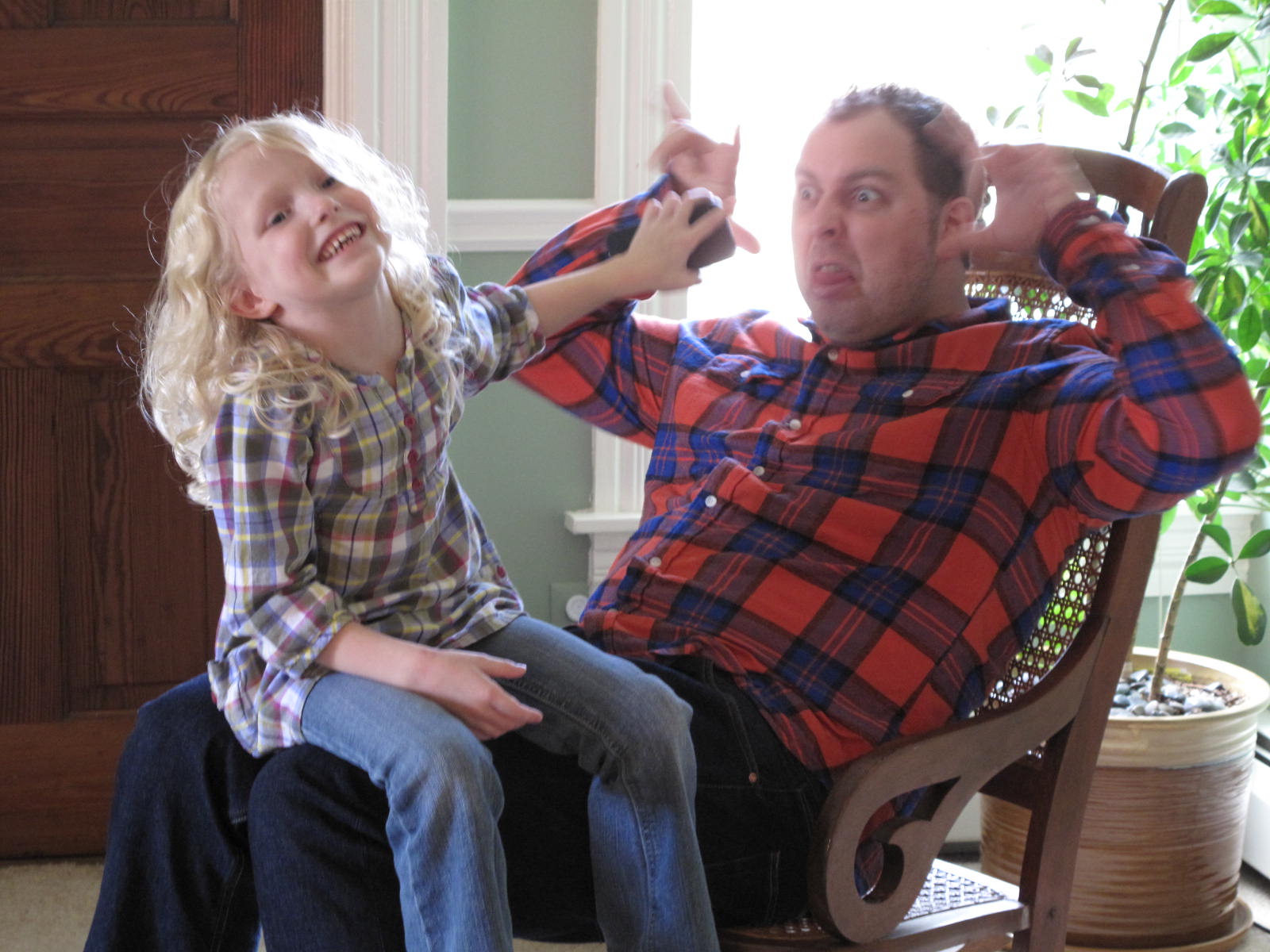 Jane (Gavin's grandma's life-long BFF) checked out some photos on the iPad of Karin and Ian's brand new house (which I think has more rooms than Prince William & Kate's new digs.) We also showed her some pics of our most recent (and still "in progress") apartment.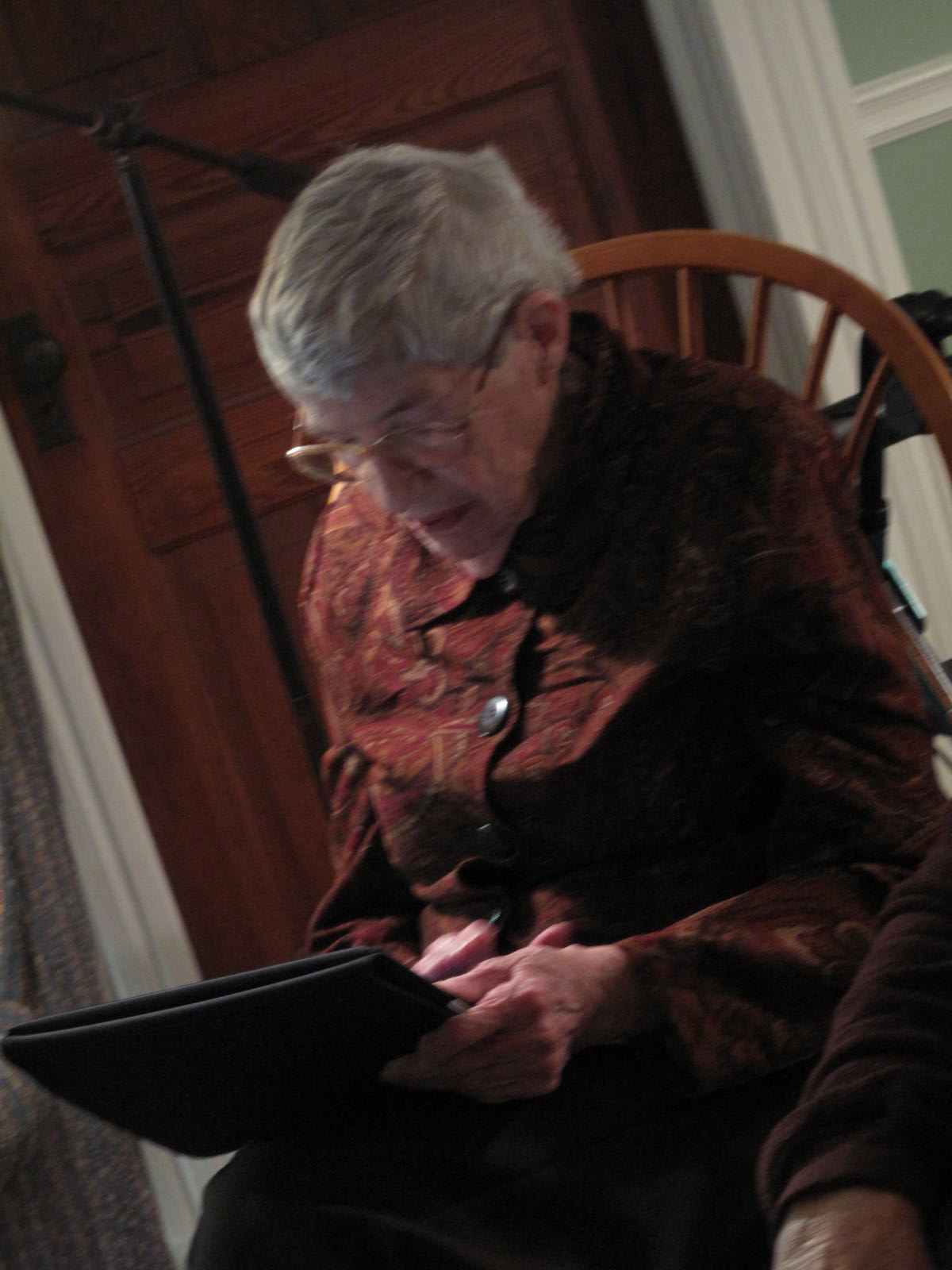 Onwards to dinner. We had two whole tables full of family: Mr. & Mrs. Thomas, Gavin, Ian (Gavin's brother) & Karin and their kids, Mikalya, Andrew and Branden, Uncle Bill (Gavin's mom's brother), Aunt Lynn & Uncle Jim (Gavin's dad's brother and sister), Jane, Grandpa Shannon and his friend, Mary.
I must note that the Thomas' don't separate the kids and adults the way my family used to do when my brothers and I were growing up. Needless to say, not one food fight did occur. (Bummer. I had some great ideas for those mashed potatoes.)
The meal consisted of a large spread of delicious eats, including: turkey (of course), creamed onions, stuffing, squash, mashed potatoes, gravy, dinner rolls, pink jello, olives and pumpkin bread and something cranberry that I don't know the name (but it was sweet and tart and super yum.)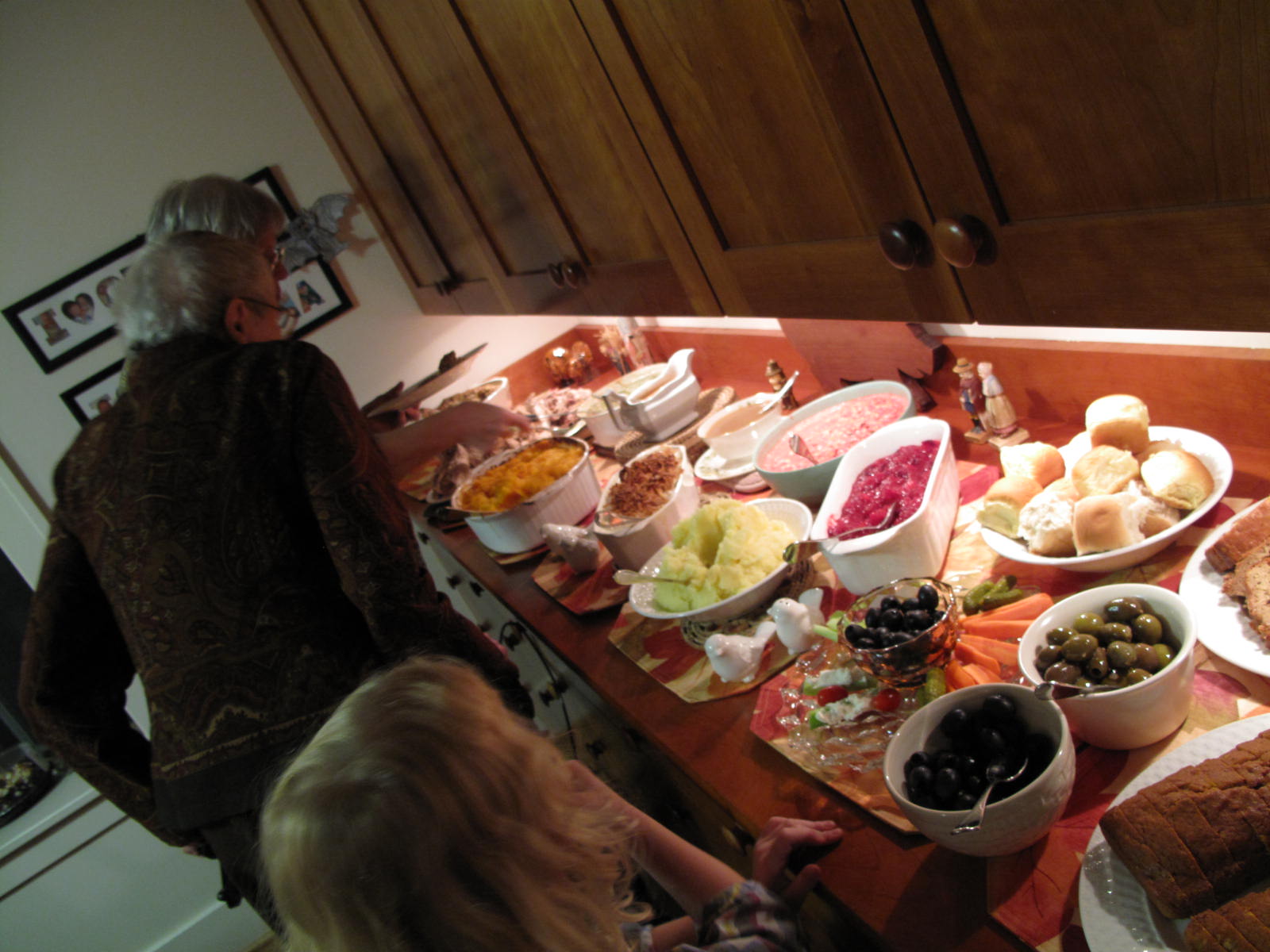 After dinner, we moved onto dessert. Pie, pie and more pie. Some of us had one slice. Others; one of each. We continued to eat pie every chance we got for the remaining few days until we finished most of them off. (My belly signs just thinking about it.)
Aunt Lynn and Uncle Jim had a sleepover at Gavin's parents' house that quickly became a Game of Thrones marathon. Gavin and I went back to Ian and Karin's palace and tried to get them hooked on Breaking Bad before we all passed out from the long day (and probably too much turkey.) I spoke to my parents on the drive over to wish them a happy thanksgiving and have a short chat with Madison (mildly successful- I'm told she sniffed the phone.)
And my mom made sure I didn't miss out on any of the Bauer family fun by keeping me updated on the status of the kartoffelklossel, which made a glorious comeback that morning.
Related posts: