The weekend before Thanksgiving was filled with all sorts of fun. Victoria's birthday party was on Friday so I headed up with Nicole for a bit of line dancing at this rodeo bar in Connecticut. My goal for the night was to not knock anybody over.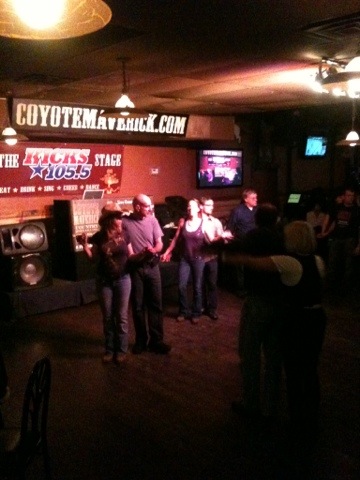 Then on Saturday I slept for a large portion of the day. So did Gavin. I think we're still recovering from the move. We emptied some more boxes but it was very low-key.
Sunday was all sorts of interesting. We began by attending a mass at Corpus Christi, the church where Gavin has been studying. I went in expecting the usual forty-five-minute-long Catholic mass and we walked out, an hour and fifteen minutes later, smelling of incense and with Latin prayers ringing in our ears. (I guess they never got the memo from the Vatican II.)
That night, Gavin and I went to the Giants vs Eagles game in NJ.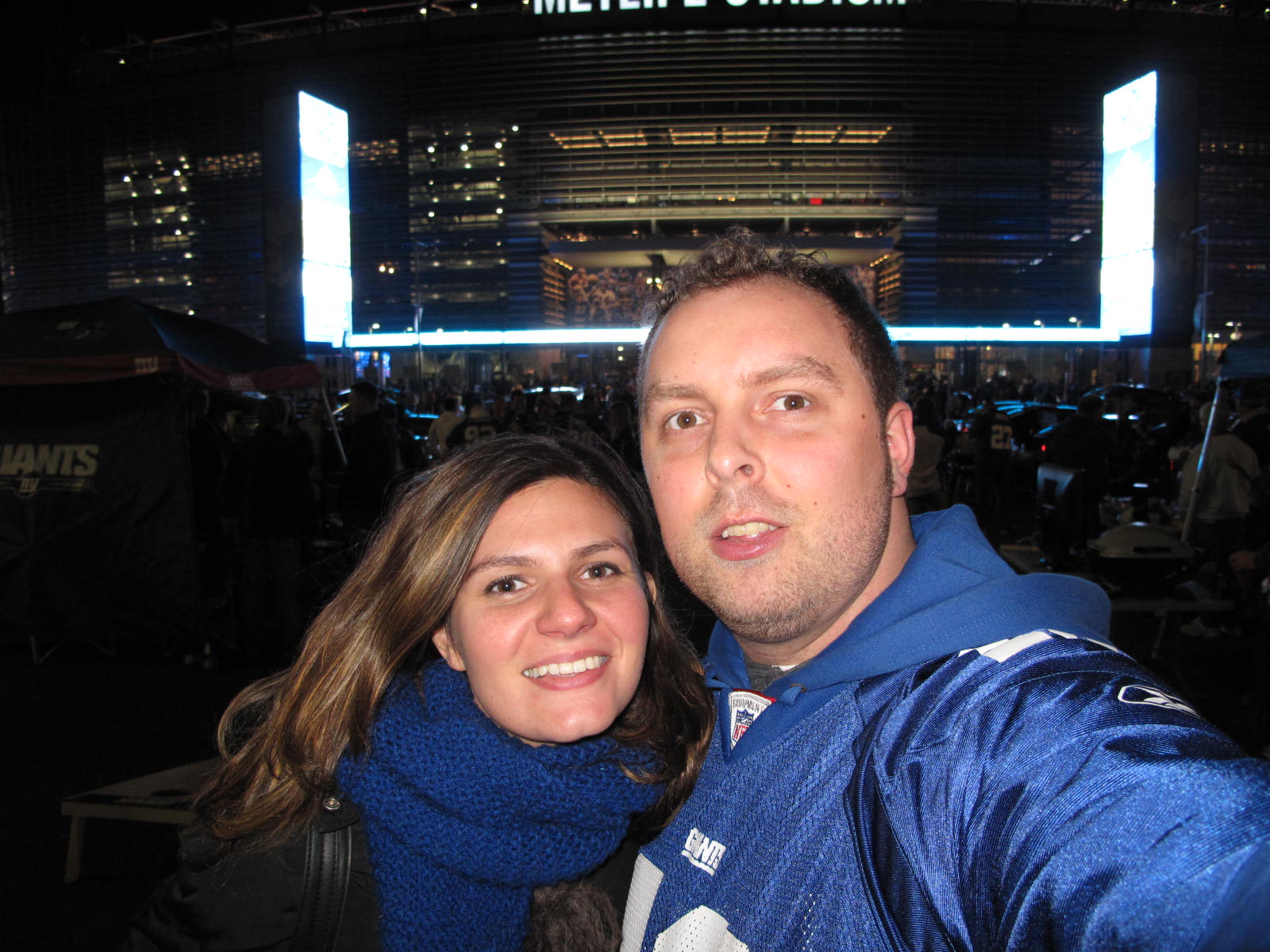 It was my first time experiencing tailgaiting. (We didn't have a BBQ, TV or speakers but we did have a cold six-pack of Bud Light.)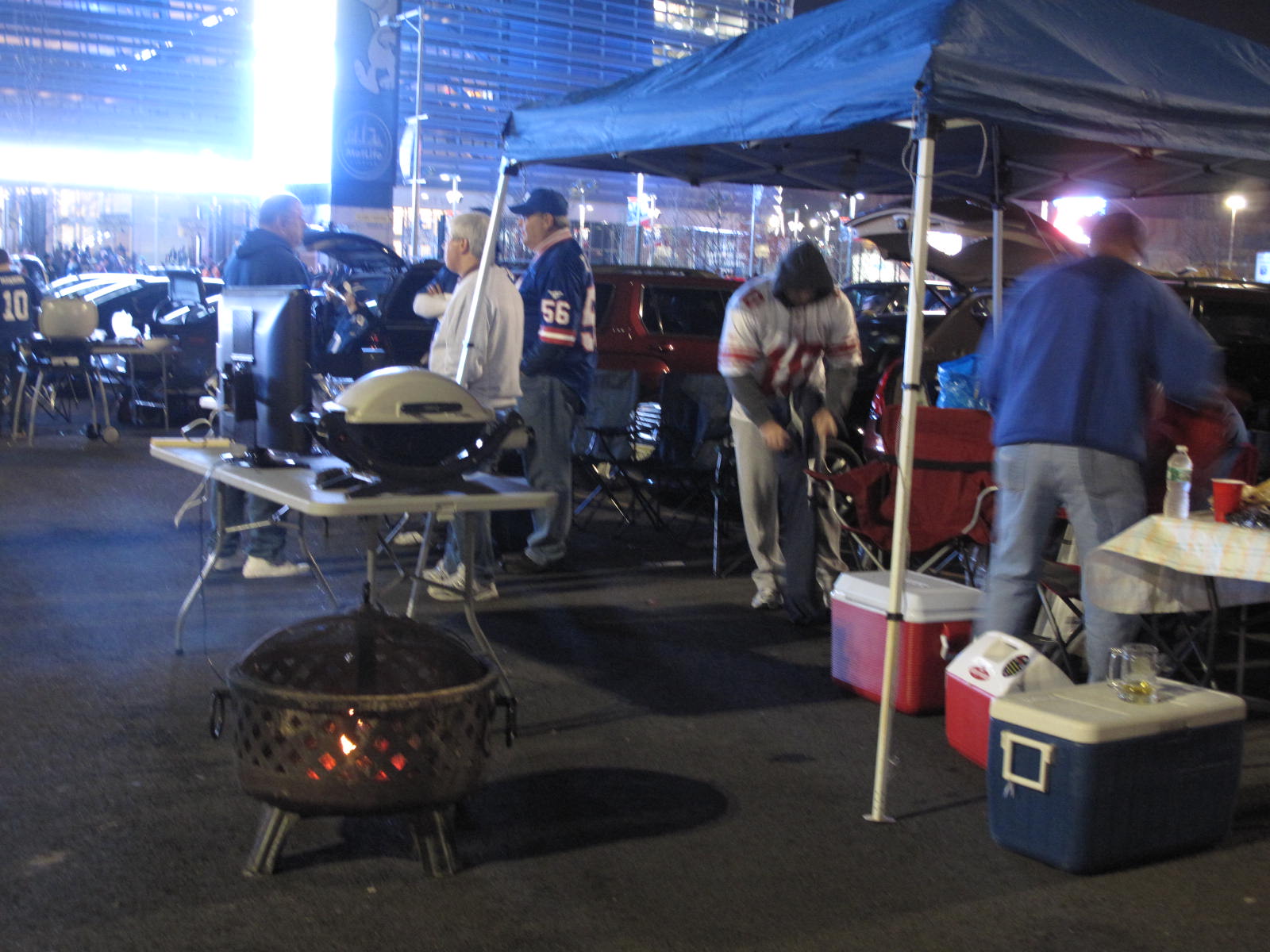 The game was exciting except that they lost. We met up briefly with Joe at halftime since he was also there and sitting nearby.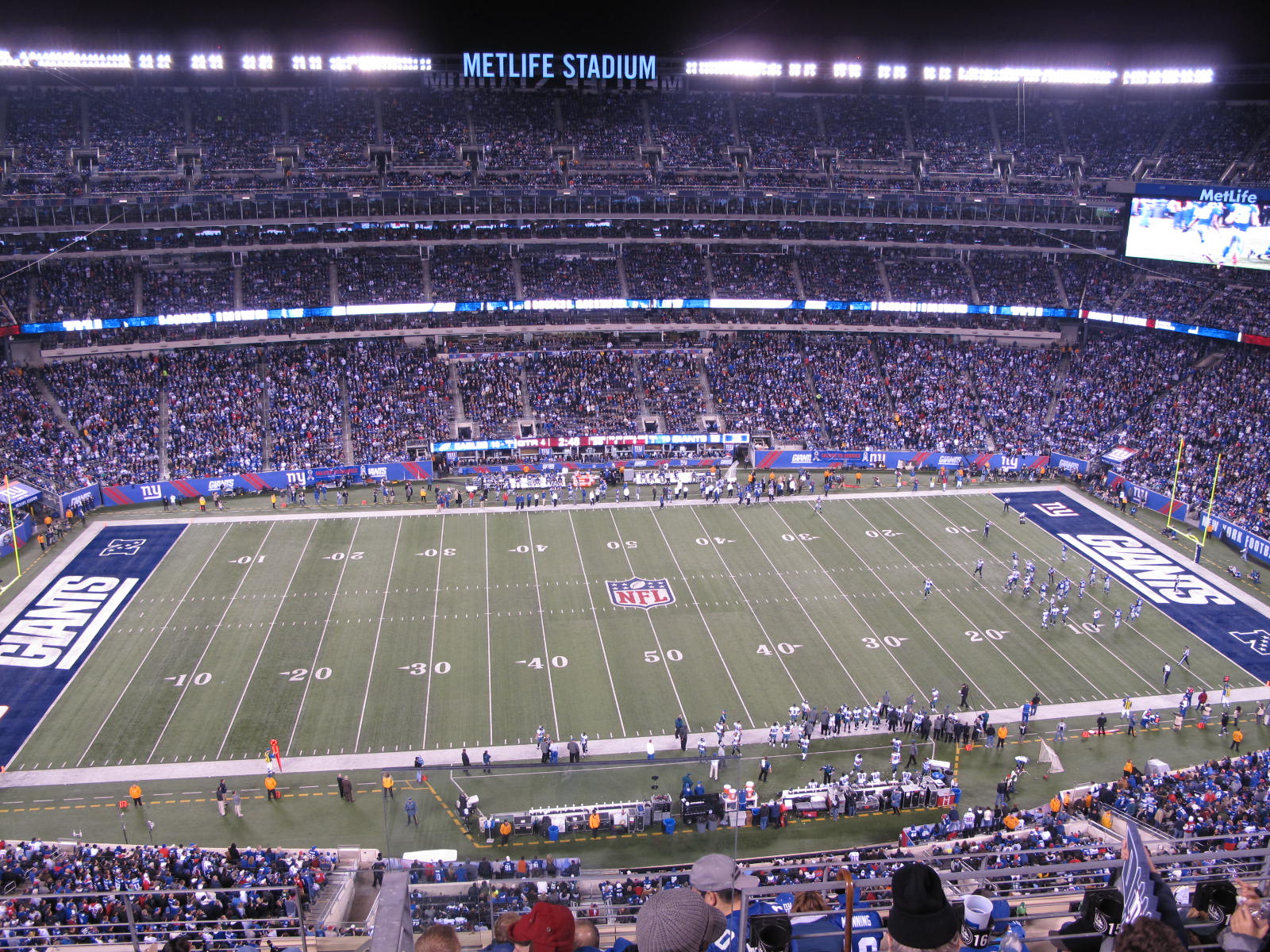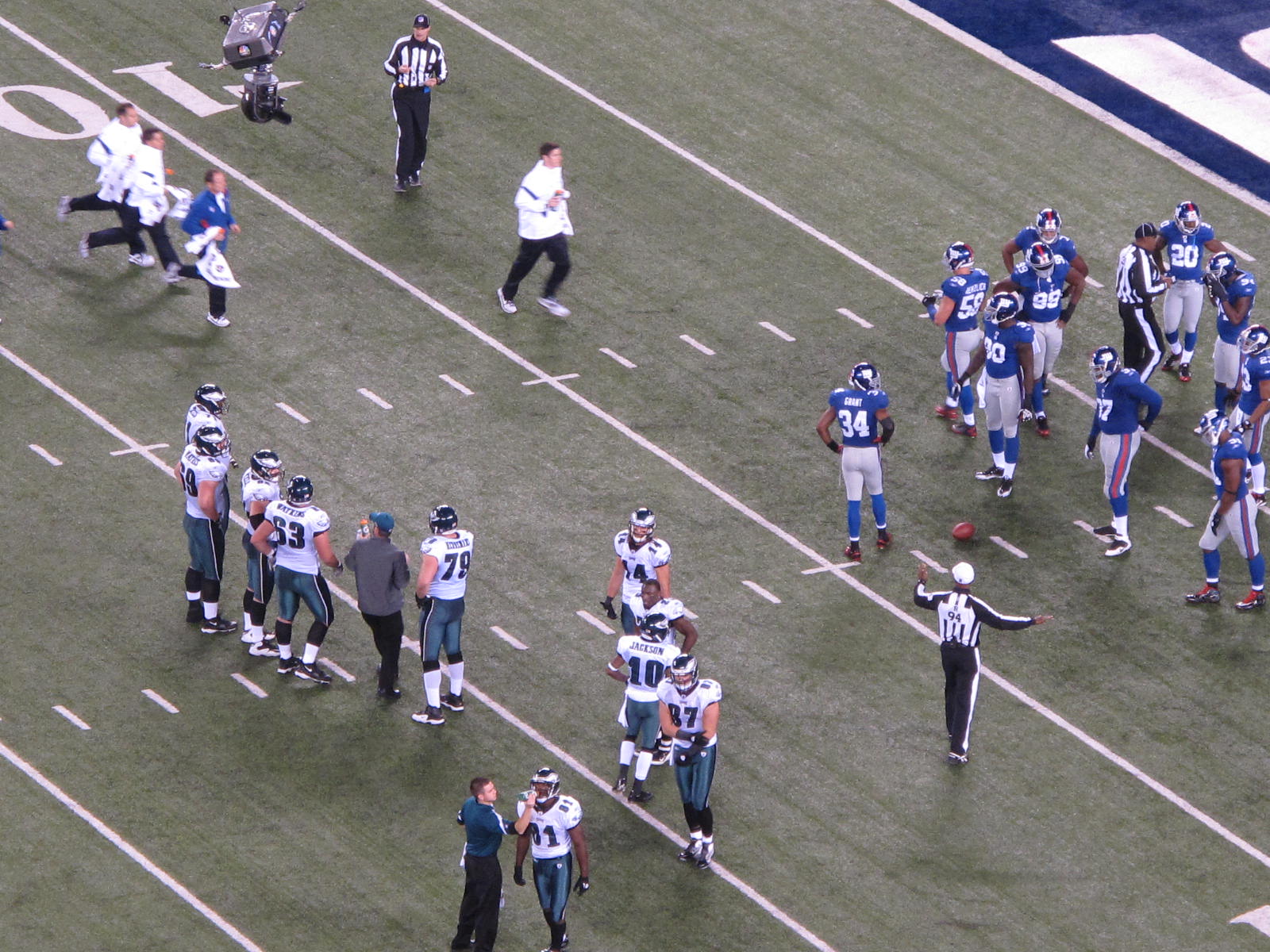 And, as if that wasn't enough to pack into a couple of days, we extended this into the week with some good old-fashioned furniture shopping. Monday (after work) was devoted to finding a couch and Tuesday (after work) was all about building furniture. Gavin picked up a couple of additional items we had been discussing: curtains, a desk chair, two shelves, and a second desk.
Before getting to work, we sat down to a nice dinner of pork chops, rice and string beans at the table.
Four pieces of furniture took two people five hours to make.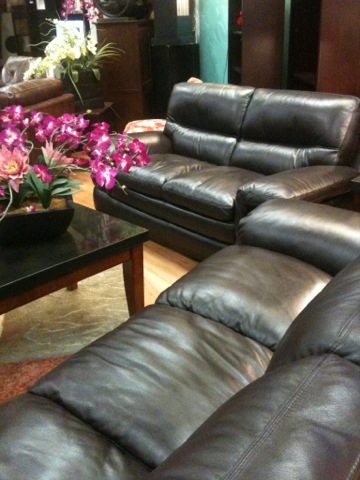 Our couch (or what is often referred to as a couch in Manhattan but is actually a loveseat) is being delivered in a few weeks. The chair and ottoman should be arriving earlier.
Related posts: