I've recently discovered that it is probably easier to get tickets to The Book of Mormon (impossible) or entry into the NYC Marathon (improbable) than it is to get married in a Catholic Church… if one or both of you is lacking the Christian VIP pass otherwise known as the baptismal certificate. Yup, I totally cried when I found this out.
This is what happened. After stalking Jeremy's sister's wedding from the sidewalk with my family, which included Momma, Jim, Katie, Mom & Dad (Kris and Amy were at the wedding), I decided to walk across the street to the rectory and ask the priestly folk what the deal is if I were to *hypothetically* get married to an unbaptized (GASP!) man, whom I love very much, in the church I grew up in. The outcome was not good- something along the lines of atleast one year of classes and preparation (and that is not including Pre-Cana.)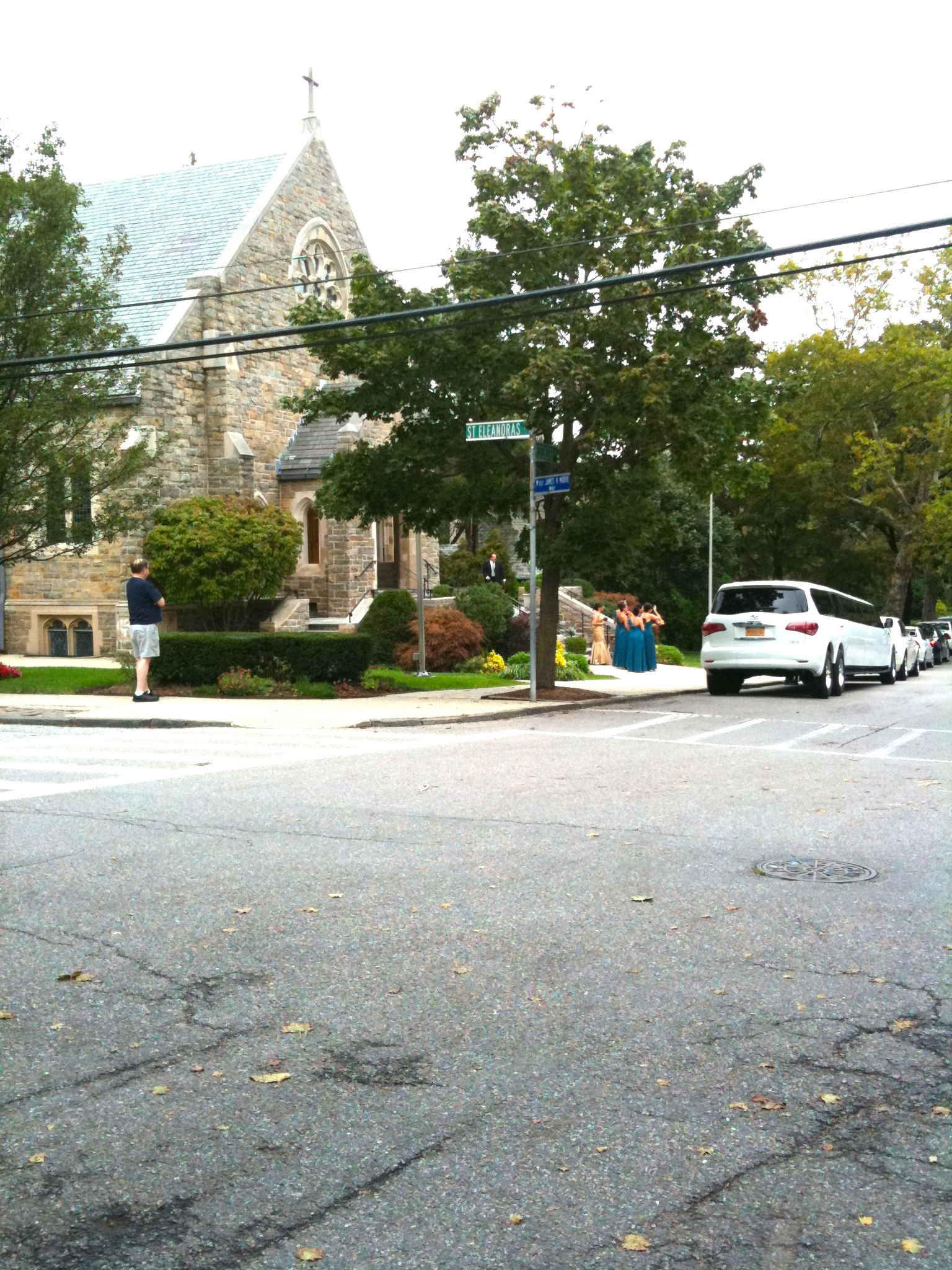 Gavin shocked me with his response: "I can become Catholic. What do I have to do?"
So I did a little searching and then emailed all four churches in the Archdiocese of NY in Manhattan Country – and within walking distance of our zip code – to inquire about their RCIA, or Rite of Christian Initiation for Adults, classes. (This is what its called. It sounds tortuous, and probably is. ) I'm not sure where this is headed but I guess it can't hurt to get more info.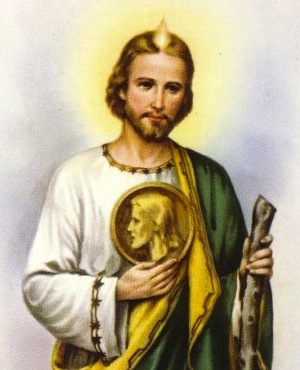 PS. That dude with the fire (Holy Spirit) on his head is St. Jude: the patron saint of hopeless causes. I'll be chatting him up on this one, for sure.
Related posts: